Almost everyone relies on smartphones to take pictures nowadays. While smartphones are great for getting photos in a pinch when the lighting is good, to really document life's important moments, you need a real digital camera.
Take Low-Light Photos
Smartphone cameras do fine in good lighting, but when the sun goes down and the lights get dim, your photos end up blurry and pixelated. Sometimes you can't tell what's going on at all — or, worse, you get washed out by an overly bright flash that disturbs everyone around you.
Digital cameras, even without any special lenses, take better photos in low light. If you want to improve even more, you can get lenses and lighting apparatuses that will improve your low-light photos. So, for all you night-owls out there who love to have your life documented in pictures, a digital camera will serve you much better than that smartphone you have in your bag.
Zoom More
Amateur photographers who love to travel need a digital camera for landscapes and zooming capabilities. The zoom on smartphone cameras isn't very good, and you've probably noticed that your zoomed pictures don't come out very well at all. When you look at truly stunning portraits, landscapes, and nature photography, those artists didn't use a smartphone to get those impeccable shots; they used a DSLR or DSLR-like camera, and you don't have to be a professional to appreciate the difference the right lenses make in your own photography.
For example, Sony offers a telephoto zoom lens in its G Master lens series that fits with some of its best DSLR-like cameras. Telephoto zoom lenses don't just help you zoom better, but they also do a host of other things like offer quick autofocus and use innovative technology to cut back or eliminate color bleeding. Purchasing the best digital camera also means finding one that's compatible with the lenses you want, and a telephoto lens is one of the most important lenses you can have in your camera bag.
Get Macro
On the opposite end of the zoom spectrum is macro focus. When you need a lot of close-ups, a digital camera is far superior to your smartphone camera. From controlling where you focus the picture to changing lenses and taking advantage of lighting opportunities, a digital camera offers you many more options than a smartphone camera does.
Imagine that you run an Instagram or Tumblr feed that relies on close-up photos of the details in the products you make and sell. Sure, a smartphone camera will do okay, especially if you apply a hundred filters and edit the photos. But being able to macro focus on the exact details you want without losing definition will help you create enticing photos for your customer base to drool over.
Save Phone Battery
These days, although our phones have way more battery than early cell phones did, we still find them running out of juice more often than we'd like. That's because we all run a thousand and one apps, including our camera app. Taking tons of pictures with your phone all night, then viewing them to get rid of the ugly ones, then editing them to post them on social media is a total battery drain. Having a digital camera will save your phone battery — period.
Look Awesome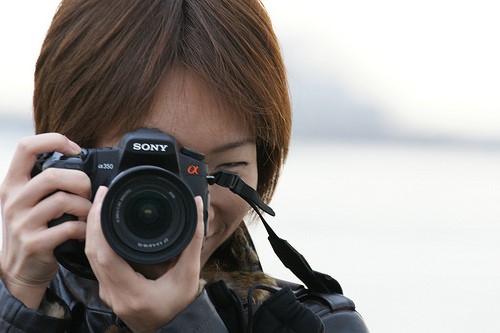 Not every reason to get a digital camera has to be a serious one. You'll look more invested in your pursuits if you get a digital camera and a stylish camera bag. You'll also just look cooler, as if you're a member of the press or an innovative indie artist. Plus, owning a digital camera will help your photography game. Your smartphone camera's capabilities won't be limiting your photography exploration any longer; learning how to take better photos on a digital camera will awaken your passion for capturing beautiful images, and you'll see the world in a new way.
Stop asking your phone camera to do things it just isn't capable of doing. It may get in a good shot once in a while, but a digital camera is still far superior to what that little camera app can offer.