Hello, everyone. It's Friday 24th of March and just like every week, we're back with our weekly tech news coverage. This week a lot happened in the world of tech and we're gonna make sure you read every bit of it. This week's news covers Apple's quiet announcement of new products, Google dropping the first preview build of Android O, Flipkart acquiring eBay India, Google removing SMS integration from Hangouts, OnePlus boards the matte black train with the new Midnight Black OnePlus 3T and Samsung beats Apple and Google in the mobile payments game in India.
Apple Announces a New iPhone and New iPads in a Quiet Press Release
If you know anything about Apple you know the extravagant product launch events they pull off. No other company is even close to Apple when it comes to giving the users the best experience possible. They hype their products and then lead on to the final unveiling. Be it a simple pair earphones (Earpods) or a completely new version of the iPhone, no new Apple product goes to the retail shelves without seeing the light of a great product announcement event. This week, however we got to see a whole new side of Apple when they dropped a new iPhone 7 variant along with a new iPad without any launch event. The new iPhone is red in color and it's called (Product) RED. The device is a limited edition piece and it gives customers an unprecedented way to contribute to the Global Fund to help fight AIDS. The new iPhone will go on sale on 24th March worldwide. This new iPhone marks the 10-year partnership between Apple and (RED), which started with the original iPod nano (Product) RED. The announcement also brings with it new cases and accessories. It's worth noting that Apple happens to be the largest corporate donor to the Global Fund, contributing more than $130 million as part of its partnership with RED.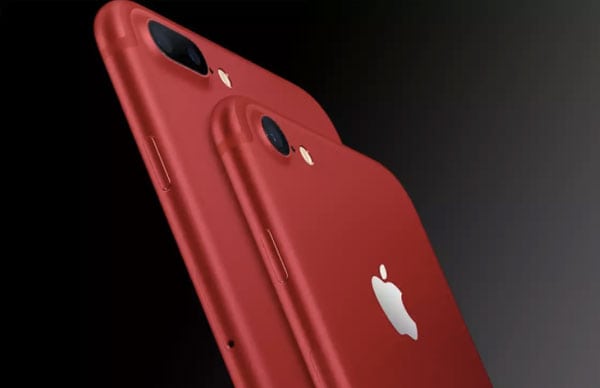 Apple also announced a new iPad on the same ocassion and it's best feature happens to be it's price. In recent years Apple has been pushing hard to convince the users that the iPad can function as a full fleged PC giving you the ability to work. But it seems that no one really cares about tablets anymore. A lot of it is because of the phones literally bridging the gap, so much so that the tablet just cannot exist. The new price segment at which the iPad comes in says a lot about what's going on with the tablet ecosystem. The new iPad comes in at $329 and this price particularly opens up the possibilities for the iPad's use case. When it comes to specifications the new iPad is powered by the A9 chip which is a year older than the A9X powering the iPad Pro. Storage variants start at 32GB and go upto 256GB with a 128GB variant available as well.
Google Drops the First Developer Preview of Android O Ahead of Google I/O 2017
Since the past 3 years, Google has been unveiling the next version of Android to the public in form of preview builds before shipping the final version typically in the September – October time period. 2014 was the year when Google first released the preview version of their L release during their annual developer conference, Google I/O. With the N release, they did things a little bit differently and dropped a preview build even before the Google I/O just to speed things up for the final launch in September. Keeping up with their tradition, Google dropped the Developer Preview 1 for the Android O release this week.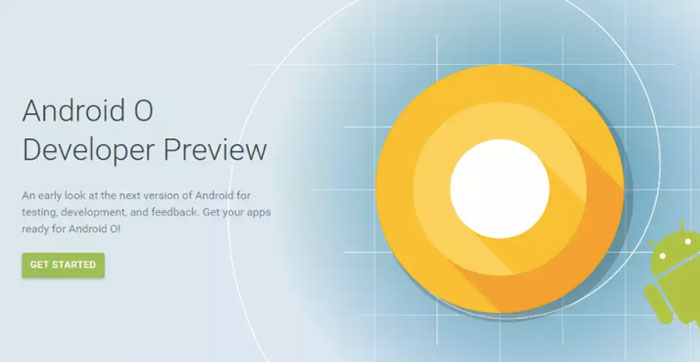 While there aren't any noticeable visual changes, it's pretty clear from the changelogs that O will be more of a performance optimization over Android Nougat. We will cover Android O in a separate post but just to give you a quick look at what the new release brings to the table, here's the list of all Android O Exclusive features.
Strict rules for background services to improve battery life.
Notification channels to allow grouping of notifications into individual channels.
Snooze notifications up to 60 minutes.
Picture-in-picture to allow playing videos in a floating window on top of other apps.
Customizable lock screen shortcuts. System-wide autofill to allow password managers to function better.
HiFi Bluetooth audio.
India's Flipkart to Acquire eBay India
The Indian e-commerce sector is heated up. With Amazon sitting on top as the biggest player, it is becoming more difficult for Indian players like Flipkart and Snapdeal to gain a sustainable market share. This week we heard that Flipkart is reportedly acquiring eBay India as part of a $2 Billion fund-raising.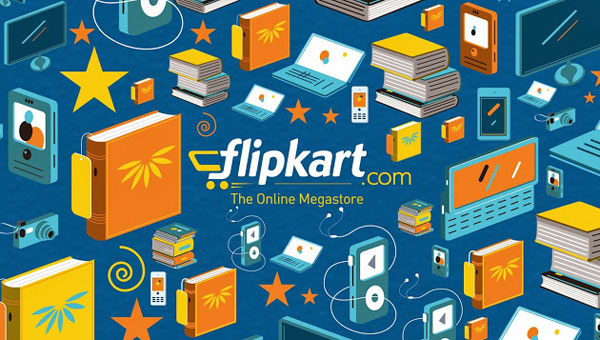 This will replenish Flipkart's wealth and enable it to fight Amazon. eBay's India unit, which is a distant sixth in terms of market share after Flipkart, Amazon, Shopclues, Paytm and Snapdeal in India's $15 billion e-commerce market, will get folded into Flipkart as part of the transaction. This new round of fundraising is lead by Chinese internet giant Tencent which is putting in over $500 million. This new round of fund raising values Flipkart at $10 Billion which is lower than it's initial $15.1 Billion in its last round. Flipkart is also in talks with Walmart to raise funds. Having raised $4.3 billion in 13 funding rounds since January 2009, Flipkart is locked in an intense battle with Amazon over share in India's e-commerce market.
Google to Remove SMS Integration from Hangouts to Make it a Better Slack Rival
When Google announced 2 new messaging apps last year at Google I/O, a lot of people questioned the viability of Google Hangouts. It didn't make sense for Hangouts to exist now that Google had introduced something better for the masses. Fast forward to 2017 and we now know why Google didn't pull the plug off Hangouts. Hangouts is now Slack's latest rival in the team messaging market. In order to streamline the experience, Google is reportedly removing the ability to send and receive SMS messages from the app.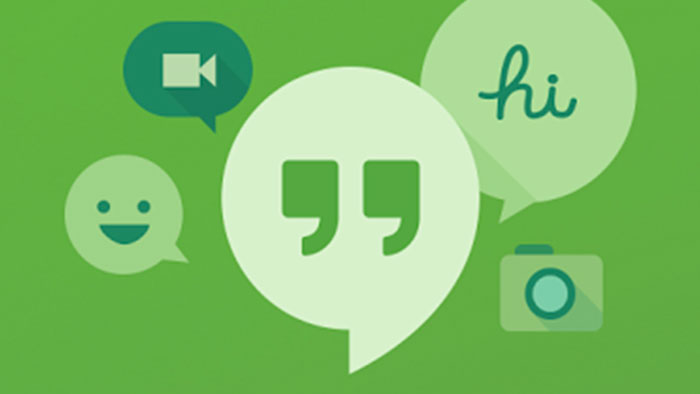 Users of Hangouts on Android will now see a message from March 27th informing them of the coming change. If they have another chat app installed, it will prompt them to select that as the SMS default and if they don't, it will redirect them to the Play Store so they can download a new app to handle SMS. This news may not be a necessary cause of celebration but it's probably a wise move in a world where Google already has a wide variety of chat applications.
OnePlus Boards the Matte Black Train with the New Midnight Black OnePlus 3T
Android enthusiasts are no strangers to OnePlus. It's the new rebellious brand that's taking over the Android ecosystem one step at a time. They have been called the successors to the Nexus line-up of devices which gave users the freedom of customizing their devices to their heart's content. It's mostly because how quick OnePlus has been with their update cycles. As of the day this post was written OnePlus 3T happens to be the 2nd Android device to receive the Android 7.1 update via OTA. They have a vibrant developer community and are open with their loyal customers.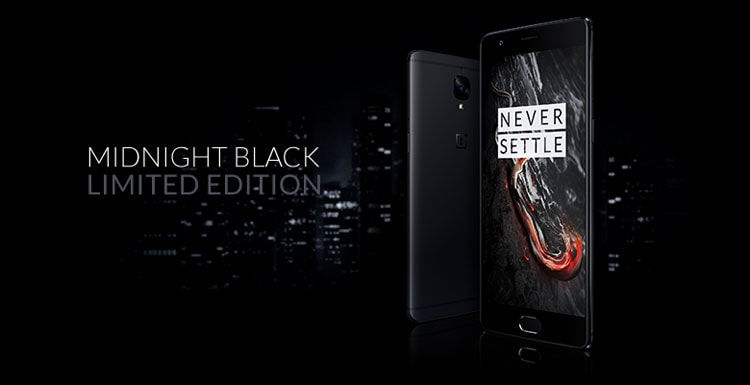 As we last covered in our tech news piece, OnePlus is also trying to appeal to users from a design stand-point and this is why they collaborated with Colette, Paris to release a limited edition OnePlus 3T which was all black. To no one's surprise, the device color took their forums by storm and everyone wanted to make their matte black version mainstream. And just like always they're listening. The OnePlus 3T will now be available in select markets in a new limited edition Midnight Black version which will be more accessible than the Colette version of the phone which were going to highly rare with only 250 units being produced. It's going to be an interesting year for OnePlus as they embark on a new journey with both their devices last year being a huge hit globally.
Samsung Brings its Mobile Payments Solution, Samsung Pay in India
Mobile payments are the next big thing in the payments segment. With options like Apple Pay, Android Pay and Samsung pay taking over the payment business in the US and Europe, it's quickly pushing the world into a cashless era. When it comes to India though. None of the above options is found and all we're left with is mobile wallets trying to ease that transition. This is in part due to the numerous regulatory concerns and procedures and then the capital investment required to convince users into take the leap. This week will be especially important for India as Samsung brings their mobile payments solution Samsung Pay to India.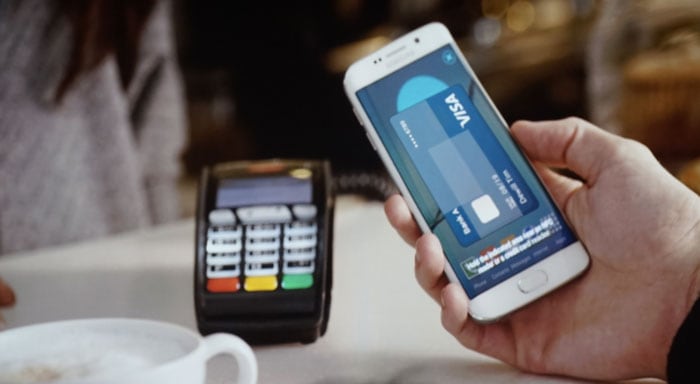 This makes Samsung the first tech company bringing a major offering in terms of digital payment to the country. The company had started a Samsung Pay Early Access in India and now they're rolling out the service officially. The smartphones that will be compatible Samsung Galaxy Note 5, Samsung Galaxy S7, Samsung Galaxy S7 Edge, Samsung Galaxy S6 Edge+, Samsung Galaxy A7 (2016), and Samsung Galaxy A5 (2016). In Early Access, Samsung has tied up with a few banks like Axis Bank, HDFC Bank, ICICI Bank, SBI, and Standard Chartered. All cards are supported of these banks, with the exception of SBI, for which only credit cards are supported for now. Samsung will add support for more banks eventually, with American Express and Citi Bank next in line. You can also pay via Samsung pay using the Paytm wallet.
That's all from us. See you next week!