The world of business is stepping up its digital game by using Twitter as one of the most preferred marketing platforms. From newbies to established giants, all kinds of companies can avail of the social network's immense potential to build brand consciousness. If you are a Novice user of Twitter, your first focus needs to be on getting your follower count to rise from 0. It is wise to set micro-goals to achieve this in an organized and achievable manner.
Your first question here should be:
How Many Twitter Followers Should I Aim to Get My Small Business the Desired Visibility on the Platform?
If you have observed Twitter accounts, you will realize that there is no bar to the number of followers you can have. The platform officially does not require you to have a minimum follower count for monetizing your page. But as with any other social networking site, audience engagement is key to maximizing your presence on the platform. You need followers to set this metric rolling. A decent follower ratio is crucial to your marketing strategy. Hence, you must aim for at least 500 followers to create an impactful Twitter presence.
Five hundred followers are not a gigantic number, but it is significant enough to cover a variety of followers. Friends, family, well-wishers, clients, allied services can all be adequately covered by such a number. Moreover, it is an achievable target if you plan your Twitter activities right.
How to Go About Getting That First 500 Twitter Followers?
A lot of novice businesses have trouble finding their first few hundred followers. Here are a few tips on how to bypass this hurdle easily:
Build A Bio That Sells
First Impressions are important, especially if you are a newbie in the niche and starting on the platform from scratch. When not much significant word of mouth exists in your favor outside of Twitter, how you showcase yourself on the site speaks up for you as a brand. Hence, create a profile that will impress and make curious surfers want to browse through your tweets.
What will make your bio stand out? Think of your strengths and weaknesses to write out a short but comprehensive profile introduction. A great bio should ideally contain all the following qualities without being too wordy:
Accurate and unembellished professional information;
Describe your brand's niche and target audience;
Show creativity and freshness;
Highlight the business's accomplishments;
Make the audience curious to learn more and interact with the profile;
A humanized representation that makes the audience feel a connection;
Have links to other social media handles or web pages.
A great bio is accompanied by a profile photo that represents your brand. Choose a picture that followers will visually learn to associate with you, even outside your Twitter handle. If you want your brand to have a specific type of voice or persona in your tweets, you may use that style of presentation in writing out your bio as well. As a professional training school for comedians, using humor to present your bio can help enhance your brand image.
Make Lists of Who You Follow
To ensure you can get organic followers, start by making your lists of the people you follow. Ask these questions:
How many accounts have reciprocated a follow for a follow?
How many have followers from the niche audience your business targets?
How many can you team up with for purposes of reviews, paid retweets, and other such professional alliances?
How many are you following for personal reasons unrelated to your business?
Once you have made these distinctions, figure out which list brings the most value to your business, and strategically plan your Twitter interactions with them. Consistently engage with this set, and you will find several followers organically materializing from this.
Up Your Response Game
Whenever you tweet, you are sure to get likes or comments. Some might even retweet your post. Remember to be courteous and respond to each interaction that comes your way. If you are commenting on someone else's tweet or retweeting them, respond to their acknowledgment of your engagement. Building up conversations and engagement ratio for your account is crucial to attracting new followers. Everyone likes to interact with brands that exhibit a human side. Impersonal and aloof accounts see the least amount of engagement and follower traction.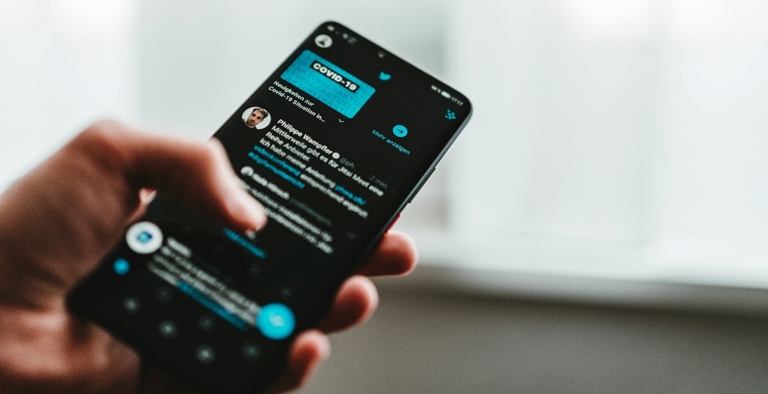 Being able to respond in a timely and engaging manner is a big part of building up your brand presence on Twitter, creating avenues for professional relationships and conversions. Needless to say, this adds value to your presence and attracts new followers.
Being able to show gratitude and kindness for mentions, retweets and opinions left behind is a sure way to tell your followers that you do not see them as mere metrics. They are likely to be more engaged with your tweets and be the channel through which more followers find your account.
Be Active
Post frequently and with consistency. You do not need original content each time you post something. Retweet posts by others, make mentions, and listicles. Use photographs and relevant hashtags to create more audience traction towards your posts. If you are tweeting right, you will soon see an increase in your follower count. If you are unable to manually manage a schedule for tweeting, use an auto-scheduling tool. Regular and consistent tweeting brings more visibility to your account. This is sure to bring you more followers, especially if your posts see a healthy amount of audience engagement.
To keep your tweeting consistent and frequent, you can:
Tweet the same thing multiple times.
Make announcements.
Repurpose content from your blogs and vlogs.
Retweet posts by others.
Give shout-outs.
Ask questions and create polls for opinions.
As you plan your Twitter activity schedule, remember to:
Engage with others directly. Whether it is carrying forward conversations or acknowledging a fellow user of the platform, build connections with your peer and followers.
Give credit where it is due. Make mentions to acknowledge the original creator of a post. If you are tweeting something inspired by the tweet of someone else, credit them for their inspiration. Everyone loves being appreciated. Such gestures make other Twitter users engage with your activities and are likely to convert many into real-time followers of your handle.
Ensure you are using the @ symbol to mention any handle in your posts or conversations. This will bring audience visibility both to you and to the handle you have mentioned in your tweet. Keep in mind that replies that have mentions are visible on timelines of those who follow the mentioned account, in addition to yours.
If you want to bring the reply wider audience visibility, consider retweeting your reply tweet.
Learn from Twitter
Yes, Twitter has its help section on getting more followers and growing your business. Use the site's inbuilt tools for keeping track of your infographics and insights. Track your new followers using the daily stats feature, and read the updated guides and articles available for all Twitter users. This is a great place to familiarize yourself with the latest on Twitter, especially if you do not have much hands-down experience on the site.
In addition to several tricks of the trade, you will find a detailed guide here on how to advertise yourself on Twitter to attract more followers. Promote yourself to real users on the site, and create campaigns that are sure to build curiosity about your business.
Buy Followers
All the tips mentioned above are aimed at letting real-time Twitter users find and follow you. Even if you follow your strategy to the t, there is no guarantee of how many followers you will get in how many days. Buying followers eliminates this unsureness. Several services sell Twitter followers. If it fits your budget, there is no harm in investing in such services. When you buy followers, be sure to:
Carefully read the package descriptions before pacing your orders. Some packages only increase your follower count with inactive bots, yet others provide inactive followers who are demographically spread over several countries. Some packages are exclusively selling organic, interactive followers. These are way more expensive than the other two kinds of packages.
Do a background check of the service provider to ensure a scamming service is not duping you. An authentic service provider will not ask for any sensitive information, like passwords, while selling any kind of social media engagement. They also provide services without compromising your social media account.
To Sum Up
Getting 500 followers for your Twitter handle may not happen overnight, but it is not an impossible feat to achieve in a short time either.
Hence, reach out to people who you know will give your account a helping push. Share your Twitter handle on your official website and other social media accounts. Ask close friends and associates to like, comment, and retweet your posts. Cross post your tweets to your other social media accounts. Interact with the Twitter community, and you will soon have a productive presence on the platform. You do not just want followers, and you want your brand to build an image and attract an audience who can be potential business partners and customers who do your services and goods.