If you manage a business on social media, you are probably always looking for ways to reach more people. These people can become your potential customers or loyal audience that will engage with your content. No matter what you do, hashtags are often the only tools that help people discover your services and through the content. Moreover, services like Instagram hashtags generator will help you to complete the research in minutes and copy tags in one click.
For example, on Instagram when users need to find accounts in a certain niche, they will certainly start researching by typing possible hashtags in the search bar. If users want to find a nail salon or a nail master nearby in Berlin, they will likely input "#nailsberlin", they will check hashtags galleries and will tap on images that attract them.
That's what you should keep in mind when looking for hashtags – you need to think about search terms your target audience might use to find you. In this case, hashtags will become huge growth accelerators on the web. While YouTube is just launching hashtags search, Instagram is fully powered with hashtags SEO algorithms. So, let's dive deeper into a strategy that will help you get instant and free traffic from just 30 words.
How do hashtags work: 5 steps for the most effective hashtags research? 
Many digital strategists or amateur bloggers don't overthink hashtags. They just copy from competitors or use spammy hashtags with millions of images – that's not effective at all! When you execute proper research, you will be surprised how the reach of your content will grow organically. That's what can help you boost the efficiency of a hashtag strategy. 
1. Think deeper about your clients needs
Yes, yes, before you start typing keywords into a hashtag generator or IG built-in search, you need to understand your target audience mindset. Most people are mostly focused on words rather than on possible search inquiries. 
So, your primary goal is to imagine – how would you look for products/blogs/ services, if you were a client. What words would you have in mind? They might differ from your actual products' names. 
The portrait of your audience should be a starting point – their needs, lifestyle, pain points, expectations, and desires.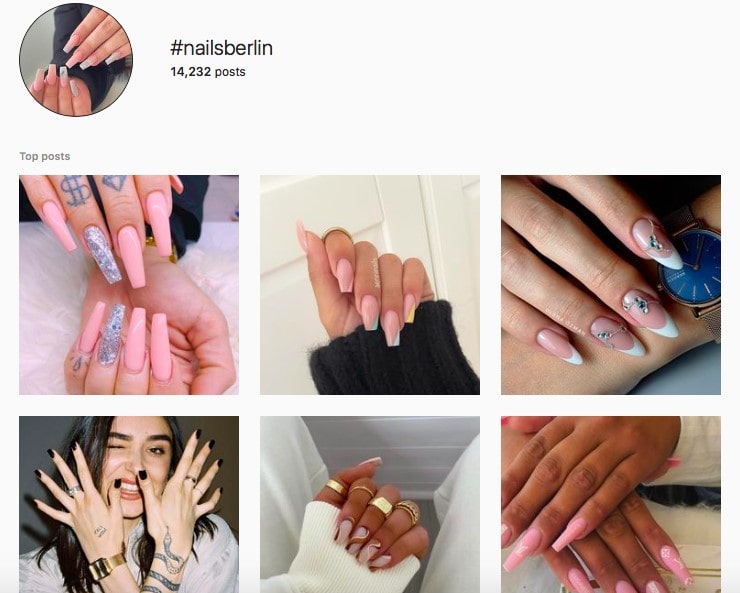 2. Create a pull of keywords
Based on the needs of your target followers, you need to come up with keywords. For your convenience, you can create several groups of keywords for hashtag generation. Later you will mix tags from each group. 
Note: Include synonyms and words that don't directly describe your products. For example, if you sell sneakers, you need to think of not only the word "sneaker" or "shoes" but "running", "jogging", etc. 
Groups might be the following:
Words describing your product + synonyms
Words related to a niche
Location-tied words 
Words related to events, occasions and contests in your niche
Based on these groups, you will easily create hashtags in the next step.
3. Use Hashtag generators
You don't need to guess hashtags every time you post something. Of course, you can, but it's not what a professional would do. Tools for generating hashtags will show you all the tags based on keywords; they also include IG suggestions. 
Such services will help you to save time and use hashtags mindfully. Also, they will show you the number of posts, which is helpful to determine the competition level. 
4. Renew sets regularly
When several sets for groups are ready, the work is not over. The secret behind hashtags is that they change often – new ones appear, some become obsolete or spammy. For this reason, you need to update the combinations at least every month. 
5. Spy on competitors hashtags
It's a good idea to open 10-15 accounts of your rivals to take away some hashtags ideas. I don't mean you need to copy all of them. But by exploring competitors' hashtags, you will be able to appear in these hashtags galleries too. When your posts will get many likes and comments, you will be displayed in the gallery sections called "TOP", which means new users that open this hashtag will firstly see your post. Thus, your account will have a long-lasting traffic source many days after publishing. 
Finally 
Using hashtags should be wiser than using broad, unrelated, and too widely-used tags like #love and #smile. But when you research based on the steps described above, you have a chance to attract people and you will be truly engaged and ready to try your products. That's why hashtags are the venture that is definitely worth your time.