Even before we begin, we are confident that this Tablet Buying Guide will help most of our readers! Just think of a scenario. You are looking for a device that does the job of your notebook and smartphones. That is, you need the perks of big screen and performance but don't need to add weight to the bag. Tablet PCs were invented and popularized based on this sole concept. It's a fact that the world of Smartphones is trying to overtake tablets, but there is still room for common users.
But, there is a problem. Tablets today come in different forms. And, trust us when we say, there is a huge number of tablet PCs you can purchase, from different brands of tablets. These all are enough to put you in deep confusion about choosing the best tablet for the money. That's why we took an effort to bring this comprehensive tablet buying guide.
Before that, however, we will answer a question for ultimate newbies.
What is a Tablet?
In common words, a tablet PC is a portable computer that comes with a touch-screen display, rechargeable battery and the various connectivity options. Tablet PCs were seen from the early history of portable computing. However, these devices made a comeback after the revolutionary reach of smartphones. Currently, tablet PCs are considered as a
medium-level choice between notebooks and smartphones
. That is, you need all the portability, but you need performance too.
In the course of time, however, we have seen different changes in the tablet PC sector. We will discuss those later, though. Now that you have an idea, we will tell you what tablet should you buy and what you should know before doing so.
1. Intended Purpose
There is a question you should ask yourself: what is my purpose of buying a tablet? The answer really impacts the device you should purchase. Suppose you need an alternative smart device to watch movies and photos. In that case, there is no point in purchasing a performance-oriented laptop. In a reverse manner, you cannot handle high-end graphics and performance with the basic laptop PCs.
See Also: What to Look for When Buying a Laptop – A Laptop Buying Guide
What we suggest: Convince yourself about the purpose before going to the store. You may be looking for a PC replacement or just as an alternative device. So, the selection of brand and features should vary according to this.
2. Brand Preferences
Do you have any brand preferences? You would have if you have used any other devices before. Usually, good laptop brands also manufacture their tablets. But, there is another way to see things.
Windows: If you are looking for a tablet PC that runs on Windows, there aren't many options. In that case, you have to stick onto particular manufacturers like Microsoft.
Android: Android tablet PCs are manufactured by almost all smartphone brands. You can even find brands that are exclusively into Android tablet development.
iOS: As you may know, iOS devices work well with other Apple products. In that sense, if you have an iPhone with you, iPad should be a good option.
What we suggest: Give equal value to the purpose, platform and need and then you have to choose the brand.
3. Types of Tablet
On the major sector, there are two types of tablet PCs you can purchase – standalone laptops and 2-in-1s.
They are more or less like smartphones, with a bigger screen and extra performance. The screen size would be a bit longer than your smartphone, giving you the perks of better entertainment. Standalone ones have a thinner form factor and offer ultimate portability ahead. Some of such devices come with calling options. Because of this, we have seen people using standalone tablet PCs as a replacement for their smartphones. These tablets may not have an inbuilt keyboard, but you can always use a Bluetooth keyboard.
Also known as Convertibles – try to combine the functionality of portability and a small laptop. The perfect examples we can take are iPad Pro and Microsoft Surface Book. Both these devices come with one detachable keyboard. If the keyboard is connected, you can use them as notebooks. If detached, these will work as standalone tablets. This is the choice preferred by those who need a PC alternative tablet.
What we suggest: We cannot really suggest which to buy here, you have to make a selection from this duo as per your requirements.
What we have listed above are some precautionary considerations. If you have a clear idea about these three, it's easier to pick the device. Now, we will discuss the individual considerations, like the device specs and all.
Individual Specifications to Look for Before Buying a Tablet
1. Screen Size
You are purchasing a tablet over a smartphone for the bigger screen benefits. However, depending on the purpose as well as price, you have to make a selection from the following. And, this is one of the major factors that impact the portability of your device.
Tablet PCs can be included in the 'Small' category. These devices are made with the prominent purpose of portability in mind. An example we can take are the devices from Samsung Tab series. You can put these tablets in your bags or even your pockets. And, you cannot expect much performance from these devices. That said, one -hand usage is a noticeable benefit.
Tablet PCs – in the medium category – are for portability and productivity. You may not be able to carry these devices everywhere. That said, you can have an impressive performance while using – not to mention extra-bigger screen. Apple iPad is a unique example for this category of tablet PCs. If you need better performance and immersive gaming, you can go for this type.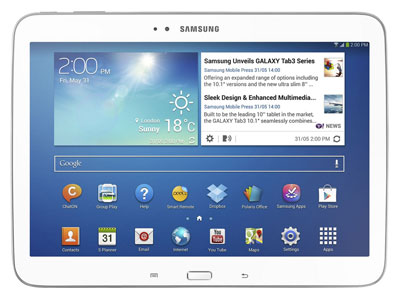 It is a category of tablet hybrids. You cannot spend so many budget-friendly devices here. In fact, this one is for those who need a PC alternative. Because of these, you can find many Windows 10 hybrids here, the superb example being Microsoft Surface Book.
What we suggest: By understanding what you need to do, you need to choose the optimal screen size for the desired tablet.
2. Processor, RAM and Speed
Processor
Different tablet brands use different processors inside their devices.
For instance, iPads are built using the custom-built A-Series chips from Apple Inc. According to the iPad version you go for, you will spot A7, A8 or A8X in these devices.
In the case of Android tablet PCs, we find processors from different manufacturers. They use Samsung Exynos chips, Qualcomm Snapdragon chips or Nvidia Tegra Processors.
Last but not least, Windows tablets are powered by Intel processors. You'll find battery-friendly processors like Core m3 and general computing processors like Core i5 and Core i7.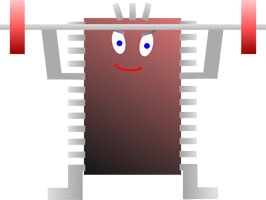 What we suggest: Once you have confirmed the platform, you can choose the processor as per your requirement. To put the basics here, you don't need i7 or i5 if you are going to play some movies and browse web.
RAM
RAM is another worthwhile consideration in the case of hardware specifications. However, this should be read with that concept of RAM management. Generally speaking, it's good to have 2GB or 3GB RAM in your device, because you will love to multi-task without any trouble. However, depending on what you are looking for, you can have enhanced RAM. Suppose you need a complete replacement for your PC. Then, it's recommended to have at least 4GB RAM in the convertible. And, if you can afford those high-end convertible, the RAM amount may go as higher as 16GB, as in the case of Surface Book.
Speed
You cannot calculate speed, with the specifications like RAM or processor speed. It's basically how software and hardware talk to each other. Even with lower specs, Apple devices are seen to have better performance and speed. That said, if you are looking for extra stability of OS, it makes sense to go with Windows 10 devices with high-end chipsets. So, we were saying, you should give importance to overall performance, and not the numbers.
3. Storage Options
Although not crucial, storage options should be considered before purchasing a tablet PC. It's better to go with 64GB if you have a choice. And, always try not to go below 32GB. There are several reasons for this. It's a fact that your tablet PC may be offering options for storage expansion via Micro SD cards. However, you cannot install all your apps on SD Card. If you need to install a huge number of apps in the device, it's necessary to ensure sufficient onboard storage. If you are into serious gaming or so, this should be the primary consideration.
4. The Platform
This is one of the prominent factors that affect the entire usability of your tablet. The following platforms are commonly seen in today's tablet PCs. Depending on your purpose and choices, you can choose from the trio.
Although not the first to start, Android is mostly seen in standalone tablet PCs. It offers the perks of all customizability and enhanced performance. Also, when compared to the other platforms, Android has a bigger collection of apps and features. Upgrading to the latest version of Android can be a problem because it's highly dependent on the manufacturer. Apart from all these minor issues, Google Android is an awesome platform.
As you know, iOS is the Apple-official operating system for mobile devices. The same can be found in iPads. This OS is noted for the exclusive features and top-notch stability. Also, due to Apple's own hardware in use, you can have the perks of enhanced performance and multitasking. If you are looking for a performance beast, it's a good choice to go for iOS-based devices.
This OS is not seen in many standalone tablets. Instead, Windows 10 devices are popular in the 2-in-1 category of tablet PCs. It combines the productivity of PC and the touch-screen input. For those who love to have hybrid devices for daily use, Windows 10 is the best OS.
It's a lesser-used OS for tablet computers. This OS is seen in Amazon Fire tablets only. Here, focus is given for eBooks support and Amazon Prime service. When compared to iOS or Android, there aren't many apps in the collection.

What we suggest: Well, these are the major Operating Systems we see in tablets. Surely, the choice should be according to your needs.
5. Price
Obviously, the price of a tablet is an important factor, but you can make changes to that. It's generally recommended to buy a laptop at stores, to get the warranty and all. However, as it turns out, the better option is to buy tablet online. This way, you can save a lot of money. Perhaps, with the same amount of money, you can have a better-performing tablet PC. All these are up to the user preferences, but our advice will surely help you. Also, when you buy a tablet online, you may also get the benefits of free service integration, data benefits and cashback offers. But, concerning the price, there is one important thing.
What we suggest: You should not compromise your needs just for saving money. This is like losing your money in the long run. So, decide your need first and stick onto the reasonable budget.
Expert Suggestion:
Let's take a few examples here. If you are a graduate student who needs to read some books and enjoy some movies, there is no point in going for Surface Book or other premium ones. Instead, you should stick onto mid-range tablets from Lenovo or ASUS. On the other hand, when you are an upcoming developer with higher resource-requirements, it makes sense to go with a heavy-rig. After all, in the end, the selection should also consider the major purpose – Work, Home or just fun.
A Tablet Buying Guide – Our Verdict
So, in this Tablet Buying Guide, we have covered almost all the sections you should take care of. It does not matter which brand you choose or how much you are ready to spend – you need to do it with care.  We hope our tablet buying guide has taken you through different steps and will help you get the best tablet for the money.