There are many factors that you should consider while purchasing a laptop. Out of these, budget plays the pivotal role — especially when we consider that there are laptops for every type of budget. Literally speaking, you don't need a particular amount of money to afford a laptop. It's just that you will have to compromise some features or specifications when you go down the budget. That having said, you can have the best laptop if you know how to choose the best budget laptops, from the huge collection. Of course, it's no easy task.
You will have to consider many aspects, such as the brand value, specifications, user opinion and all. And, for most people out there, extended research is not a possible option. But, don't worry, we are here to help you with that tough task. We have created a list of the best budget laptops you can purchase under $1000. Yup, if you have something around $1000, it is possible to have a stunning laptop device for your needs. In this article, we will list the best affordable laptops, not just under $1000 but also sub-budgets like $700 and $500.
So, in the end, you can make the selection based on how much you have. But, be sure of the quality and reliability of these devices at any point. At the least, you get value-for-money devices that don't put you in trouble. Doesn't that sound great, folks?
Budget Laptops that Money can Buy
Table of Contents
Best Budget Laptops Under $500
Let's have a look at a few laptops that you can have by spending less than $500. This can be useful for those who have a little money to start their digital life, especially students.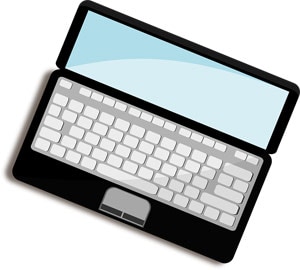 1. HP Notebook 15-ay011nr
HP Notebook 15-ay011nr is an excellent choice when you need a laptop at a lesser price! As we said, you won't have to pay more than $500 to get your hands on this well-built notebook from Hewlett-Packard. Hewlett Packard, as you know, is a brand that you can trust for quality and resale value. So, there's no question whether the lap is eligible to be on this list. Frankly speaking, this is not a laptop that comes with fancy features. On the other hand, meant for basic purposes like watching movies and creating documents, it does the job.
Talking of specifications, HP Notebook 15-ay011nr houses an Intel Core (TM) i5-6200U Processor 2.3GHz with turbo boost up to 2.8GHz inside. It is also equipped with 48GB DDR3L-SD Memory RAM, to bring mediocre level performance ahead. The preloaded OS is Windows 10 and you do not need to purchase the Operating System separately to run this lap. However, this 15.6-inched device comes with HDD of 1TB, which is good for media storage and related needs. However, given the weight of 4.65lbs, this laptop may not be that portable for most people.
Summing all these things up, HP Notebook 15-ay011nr offers a bunch of amazing hardware in a budget-friendly package. It makes sense for the price you have to pay.
Purchase This Product on Amazon
2. Lenovo IdeaPad 100
Another budget-friendly beast in the list, Lenovo IdeaPad 100 is one of the trusted devices from the Chinese manufacturer. Once again, it's a laptop that has been designed for general, the every-day user. That is, if you are planning to high-end games and graphics-rich stuff there, you will be disappointed with Lenovo IdeaPad 100. On the other hand, if you envisage a nice home workstation with standard features, it can be a good choice for most customers. Quite surprisingly, Lenovo has been successful in creating a good impression with the build quality as well.
Judging by the specifications, Lenovo IdeaPad 100 is pretty much the standard. It has a 15.6-inch screen, which is standard for most of these laptops. Powered by Intel Core i3 processors, it has 4GB RAM for better multitasking as well. As we had seen in the previous device, this laptop also does not come with Windows by default. It's your choice to purchase Windows 10 license or go with some open source alternatives. Regardless the OS you install; a standard-level performance is offered by Lenovo in this device. As you can guess, the weight is around 2.3Kg and carrying won't be that easier for most.
In short, Lenovo IdeaPad 100 offers everything on a standard basis. It has standard performance, durability and speed but doesn't expect much. It's all you should know before purchasing.
Purchase This Product on Amazon
3. Dell Inspiron 3558
Dell laptops are always praised for the premier build and top-class customer support. We had mentioned more about the warranty policy in our article about best laptop brands. And, Dell Inspiron 3558 is one of the best laptops under $500, due to many reasons. If you are someone who loves open source, it's good to know that Dell Inspiron 3558comes with Ubuntu pre-installed. But, there are some of the really disappointing factors, the weight being the most important one. For a weight of 4KG, this laptop is way too anti-portable for most customers.
Once again, we have some repetition in the specification lists. Just as the other devices mentioned in the list, you will find a 5th Generation Core i3 Processor inside, coupled with DDRL3 4GB RAM. Dell has included 1TB of HDD storage for media and other purposes. The screen size is 15.6 inches and that's standard for a heavy laptop like this. As we come to the case of weight, Dell Inspiron 3558 weighs 4KG, which is intolerable for most users. Don't think much of carrying this around but everything else should be fine.
Once again, you get standard specifications and features in this affordable laptops. However, the limitations include heavyweight. That having said, this can be the best affordable laptop if you consider the high-quality support from Dell.
Purchase This Product on Amazon
Best Budget Laptops Under $700
The following can be your choice if you have something more than $500 in your hand. If you are expecting a laptop with medium-level performance, these can be yours.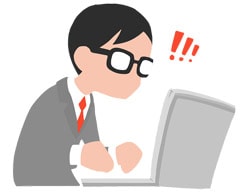 1. Asus A555LF-XX409D
If you love the user-friendly design philosophy from ASUS, it's good to go with Asus A555LF-XX409D. It's one of the best laptops you can have by spending less than $700, and completely worth the amount you pay. You cannot expect much in the terms of performance or specifications. However, what matters here is the improvements in terms of design. As we had told you earlier, ASUS is a manufacturer that combines performance and portability at once. And, trust us when we say that Asus A555LF-XX409D has one of the finest and sexy designs ever seen among laptop computers.
For the price that is less than $700, you are getting the standard specifications. That is, you get the Core i3 Processor and 4GB RAM for performance. However, there's 1TB storage space and dedicated graphics of 2GB. To balance the hardware, ASUS hasn't included any default Operating System. However, for a 15.6-inched design, the specifications are something cool. What's more, ASUS makes use of some of its unique technologies too. For instance, it has ASUS Splendid Technology for display and IceCool Technology for heating control.
If you are looking for a budget-friendly beast under $700, you can undoubtedly go for Asus A555LF-XX409D. it's packed with a bunch of features and technologies, providing the best user experience. The best example is the ergonomic keys and trackpad.
Purchase This Product on Amazon.in
2. Lenovo Yoga 500
Don't be surprised here. Lenovo Yoga 500 is one of the most affordable choices you can find in the YOGA series. You can have this highly-convertible laptop for a budget less than $700, which is something cool. If you are familiar with the YOGA series, you know how good the deal is. You can customize the screen placement as per your needs and you can pick from the available Viewing Modes as well. Lenovo Yoga 500 is a combination of medium-level performance and portability — thus being the optimal choice for new-gen professionals. Let's have a look at the specs now.
Like the devices in the previous section of under $500, Lenovo Yoga 500 is powered by an i3 Processor and 4GB RAM. Both the hardware is enough to provide best-in-class performance when combined with the optimizations of Windows 10. Yes, you get the Windows 10 Home Edition with this laptop. The screen size is 14 inches and the weight is brought down to 1.8 KG, which is good for a portable notebook. When we consider the presence of standard connectivity options as well, it's a good decision to go with Lenovo Yoga 500.
Conclusively, Lenovo Yoga 500 is a good choice for those who need hybrid laptops. You get better portability and easier handling with this package. It's a good thing as long as you are paying less than $700.
Purchase This Product on Amazon.in
3. HP 15-ay008TX
Another 15-inched laptop from Hewlett Packard, HP 15-ay008TX Notebook is one of the best choices under $700. When compared to the other devices in the same range, this one is offering better performance and durability. At the same time, it gets things bad when it comes to portability and handling. If you are expecting a better-performing laptop for setting up a workstation or related purposes, this can be apt. Specifications of HP 15-ay008TX are amazing, though.
The laptop does not come with any Operating System by default. However, it is powered by a Core i5 Processor and 4GB of DDR3 RAM for performance factor. With full-HD display, 1TB Storage space and advanced HD Camera, HP 15-ay008TX can provide an impressive visual experience, for input and output. It follows the same design philosophy of HP and there aren't many changes to be noted. Last but not least, this laptop has a weight of 2.19Kg, making it suitable for home-based workstations only.
Recalling what we said, HP 15-ay008TX is an excellent choice under $700 for most users out there. You get full HD display and 1TB storage, with i5-powered performance. It can be used as a general-purpose laptop as well as for some resource-consuming tasks.
Purchase This Product on Amazon.in
Best Affordable Laptops Under $1000
Are you ready to spend $1000 for the upcoming laptop of yours? If that's an affirmative, these are the best choices you'd make.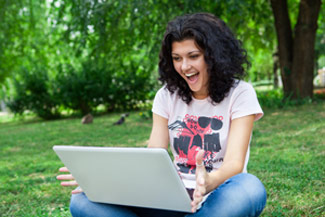 1. Asus UX305FA-FC008T
Are you looking for an ultra-portable yet well-performing notebook under $1000? Then, Asus UX305FA-FC008T is one of the best choices you can come across. It is actually one of the most popular and trusted computers made by ASUS, not only for the revolutionary design but for the competitive pricing. You may not find anything fancy about this Ultrabook, but what you get is really worth than what you pay. It's actually a ZenBook and you have all the benefits of the Zen Design Philosophy with you. Every part — let that be the keyboard or the display — of Asus UX305FA-FC008T has something cool to offer.
Coming to the performance aspect, you can find the latest Intel Core M processor inside this thin device, and there's 4GB of RAM for enough multitasking needs. Instead of the traditional Hard Disk Drives, ASUS has made use of 256GB SSD that can be much reliable and speedy. Coming to the display, Asus UX305FA-FC008T uses high-quality IPS Display with the same Splendid Technology we saw in one of the previous choices. But, what makes the device exception is the battery life. On a single charge, the device can give you 10 hours of battery life, and the perks of being connected are awesome. It comes with Ultra-fast Wi-Fi and Bluetooth 4.0 support.
You may be wondering how you are getting these much features in this Asus UX305FA-FC008T, at such a lower price. Keep that apart, and you don't have to worry about the user experience. According to what customers say, the laptop can be very useful in different scenarios, due to the simple design and powerful specifications inside.
Purchase This Product on Amazon.in
2. Acer Aspire V3-575G-58HX
Acer computers are noted for reliable hardware and portable designs. The case of Acer Aspire V3-575G-58HX is nothing different. It's just that you can have all these features under a pricing of $1000. Acer has managed to include standard-level hardware and open source software to bring up with such an effective laptop under competitive pricing range. For the specifications it has, this notebook can smoothly be used for resource-hungry tasks. However, as it happens, it's used for mid-end workstations and related needs.
In case if you did not know, Acer Aspire V3-575G-58HX is powered by an Intel Core i5 processor, clocked at 2.2GHz. The 8 GB DDR3 RAM and 1TB SATA HDD work hand in hand for multitasking and reliable storage. The notebook has a screen size of 15.6 inches and it uses NVidia GeForce 940M for dedicated graphics. So, in the end, you can have an impressive visual treat from this device. As we said, Acer Aspire V3-575G-58HX is using Linux operating system by default but you won't be having trouble in changing that. Despite all these, it weighs 2.4Kg, which isn't so good.
Despite a few bottlenecks somewhere, you can count on Acer Aspire V3-575G-58HX when you need the top affordable laptop under $1000. It provides better performance and graphics for an extremely competitive pricing than you imagine.
Purchase This Product on Amazon.in
Conclusion
With these laptops in three different sectors, we end our list of the best laptops for the money you pay. We have covered devices from various manufacturers, such as Asus, Lenovo, HP and Acer. The methods of selection include user-opinion, specifications, portability and performance. So, it does not matter whether you have $500, $700 or $1000, it will be good to pick one from these choices. No matter what you think, the results will be awesome. By the way, do you have trouble in selecting the best laptop for you? You can check our laptop buying guide and that will be helpful.
Affiliate Disclaimer: TechLila.com is a participant in the Amazon Services LLC Associates Program, an affiliate advertising program designed to provide a means for website owners to earn advertising fees by advertising and linking to Amazon (.com, .co.uk, .ca etc) and any other website that may be affiliated with Amazon Service LLC Associates Program.