Technology is undeniably ever changing. The state of technology has changed dramatically over the years and bigger changes are ahead. In the past, business owners opted to keep backups of their files on external hard drives. Although this worked, it also came with an abundance of risks. If the physical hard drive was damaged, the files were lost! Now, the Cloud is stealing the spotlight. What makes Cloud storage substantially better than the traditional solutions? You'll find out below.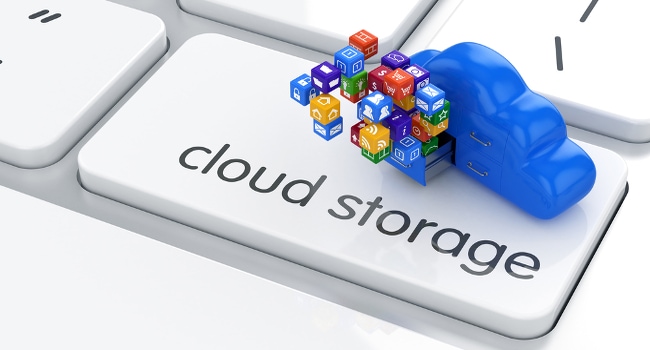 Easy Cooperation
In all likelihood, you plan on sharing your data with others. It may be necessary to keep your clients up to date by providing them a copy of certain files. It may not be possible to send this information through email. Thankfully, the Cloud offers a much more convenient solution. As long as you're willing to provide these individuals with secure access to your Cloud server, they'll be able to access the content they need from anywhere in the world. This helps you avoid the frustrations of trying to transmit large amounts of data through email or passing external hard drives from one individual to the next.
Few Limitations
In the past, you would be incredibly limited. Once your 5 GB hard drive was full, you would be out of space and out of luck. Then, you would be forced to purchase a separate hard drive, in order to account for the extra required space. Not only is this costly, but it greatly restricts your ability to back up your important files. This will never be a problem with the Cloud. Cloud storage is scalable, so it can easily be manipulated to better suit your needs. Although you may be required to pay additionally to increase your storage space, there are no boundaries and you'll be able to store as much content as needed.
Works Anywhere
One of the biggest benefits of the Cloud is the platform's versatility. Whether you're sitting in your living room, office or thousands of miles away, you'll always be able to access your files and documents. And, you don't have to worry about the operating system you're using. The mass majority of Cloud storage providers can be accessed through any devices, including Mac, computers, smartphones, and tables.
Automatic Backups
If you find yourself constantly updating your documents with new information, you'll want to make sure the newest revised documents are backed up. The good news is that the mass majority of Cloud storage services offer automatic backups. There will never be a need to download additional software or manually update your files. The Cloud solution provider will take care of this for you. Just make sure you take the time to compare Cloud storage providers, so you can find a company that offers this feature.
Overall
At the end of the day, Cloud storage is substantially better, more reliable, and more cost effective than the alternatives. Whether you're a business owner, webmaster, or just work on your computer, you'll want to make sure you make the transition to Cloud storage, so you can better protect your company, your clients, and your files.