There are several features that made Microsoft Windows 10 the most anticipated OS release from Microsoft! Return of Start Menu, Cortana the digital assistant, Microsoft Edge Browser, PC-Mobile Hybrid Nature etc were there as you know. For occasional and hardcore gamers out there, however, Microsoft had bought Xbox app into Windows 10!
It doesn't matter whether you have an Xbox with you – you can play the favorite games using your Windows 10 PC or another device. Once you have downloaded and installed the desired Windows 10 Games from Windows Store, you can even connect the Xbox controller, for an advanced gameplay experience. In addition, Windows 10 includes cool options for connecting with other gamers – let them be on Xbox device or their Windows 10-powered devices.
In case if you are new to gaming, you may not know the best games in store for you. To help you start, we are here with a list of some best Windows 10 games you can play today. All these games we have on this list are available in Windows Store, ready to be installed.
Asphalt 8: Airborne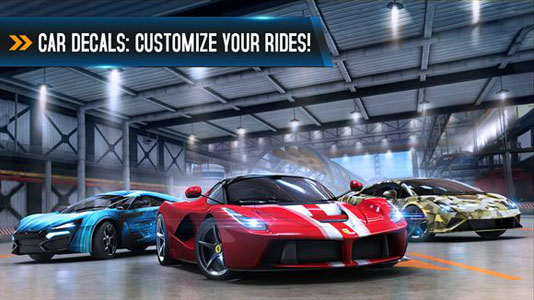 Asphalt 8: Airborne is a game that has gained an immense reputation on other platforms like Android! Now, it's here in Windows 10, offering the best gameplay. For those who love racing games, it's the best Windows 10 game, we do assure. A quite popular game from Gameloft, it has more than 140 cars – from brands such as Ferrari, Lamborghini, and Bugatti etc- you can choose to drive; then, thanks to the heavy development behind, the graphic details are no less than stunning. Now that Xbox integration is here in Windows 10, you can have an awesome experience of multi-player gaming; at the maximum, you can have a play with 12 opponents. As we said, you can either use the keyboard and mouse combination or the connected Xbox controller for handling your cars. Xbox Game Achievements and a lot of other features are there in Asphalt 8: Airborne.
Project Spark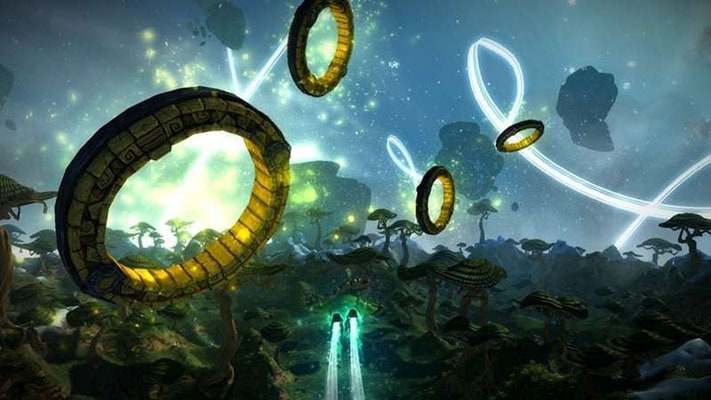 Project Spark is perhaps the most innovative game we've ever seen, not only in Windows 10 but on the whole world of gaming. Instead of playing the characters and plot that someone else designed, you can create your own games. It also allows the creation of as many games as possible, according to your taste. Available for Windows 10 and Xbox, it allows cross-device syncing, to make your games available everywhere. In the app, you can find many tools that help you create the game you wish to. Alternatively, if you are not into the game creation thing, you can play games. It is having a collection of many games that other Project Spark users have created. Either way, Project Spark is indeed an impressive Windows 10 game to go for. It is developed and distributed by Microsoft Studio, and you can have best-level performance.
Minecraft Windows 10 Edition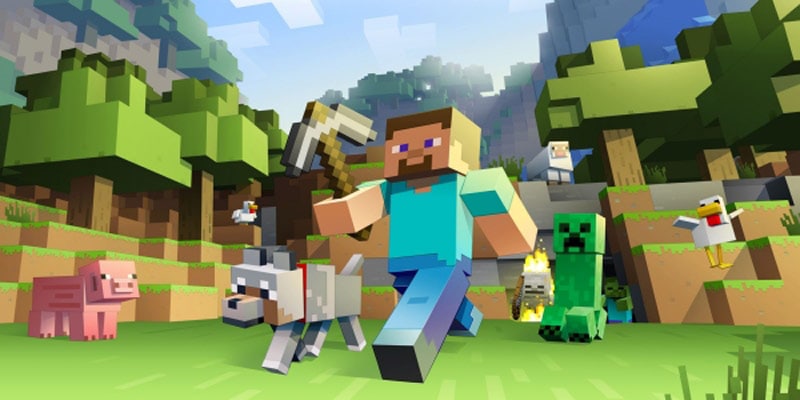 One of the most popular video games as of now, Minecraft Windows 10 Edition is available in Windows Store; you'll be able to get it by paying just $9.99, which is not so big for the gaming experienced offered. Minecraft Windows 10 Edition is all about creating your own world using cubes and other 3D structures. Other options in the game include combat, resource gathering, etc. There are different modes available in Minecraft, offering different experiences. Its Survival Mode wants you to keep the health steady and ready to combat while the Creative Mode is for those who'd love to create their own world. When we come to the Windows 10 scenario, the features include the option to add a few third-party elements to the game and of course, the Xbox-based multi-player gaming. Just have a look at those reviews, and you'd love to love Minecraft.
Age of Empires: Castle Siege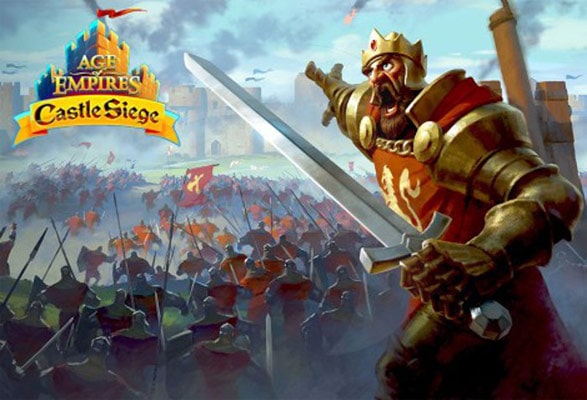 It may be a disappointing fact that Clash of Clans isn't available in Windows 10 as of now. But, don't worry, you have Age of Empires: Castle Siege, which offers more or less the same experience. It does not matter whether you have a touch screen device, you will be able to build your own world and engage in battles, as you used to do in the similar titles. There are several features that make Age of Empires: Castle Siege an awesome Windows 10 game. The game play lets you create your fortress in the course of time and you have to train your army units and depending on the historical period you belong, you can have corresponding army troops at your disposal. Age of Empires: Castle Siege is actually bringing history into the game play and giving you the real feel of war. For those who love Clash of Clans, it is one of the best games for Windows 10.
Modern Combat 5: Blackout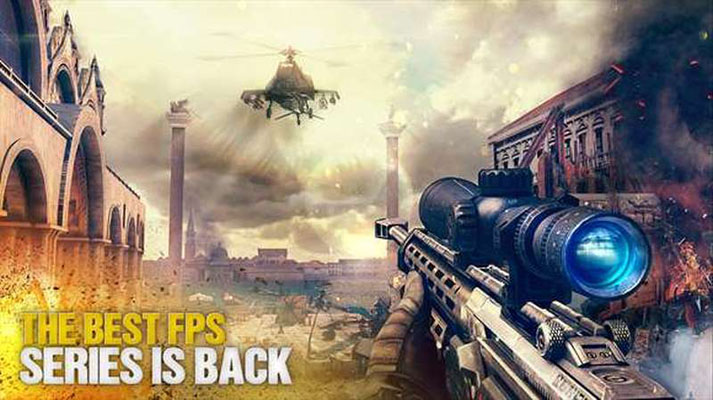 If you are a person who loves shooting games, here you go with Modern Combat 5: Blackout, available in Windows Store with all the options of multi-player gaming and Xbox-oriented features. Although available for PC, your device needs to be touch input enabled for the game to work. If that is okay, you are going to have an amazing game play, with high-end graphics. It needs to be noted that the intensity of graphics depends on the configuration of your PC; if you have a lower PC, the quality will be compromised and vice versa. A First Person Shooter Game, Modern Combat 5: Blackout lets you create a squad with your friends and get into the game. Other notable features of the game are the multi-player-based features, an intriguing game play, solo campaign mode and the customizability of controls. In an overall view, Modern Combat 5: Blackout does the job as one of the most-played games in Windows 10.
Best Windows 10 Games to Play – Conclusion
So, we have listed five of the best Windows 10 games you can play today! The list includes games that are in various categories and various tastes. For instance, there are shooting games, castle building games and the established one like Minecraft Windows 10 Edition. If you are confused about the games you should play, you can pick the favourite one from list — and start gaming with all those Xbox-based features such as advanced multi-player.