If you are an enthusiastic gamer you probably know that Windows 10 is an excellent OS for gamers because it assimilates many useful features and programs. But just like previous versions of Windows, Windows 10 does require a bit of tweaking so that you can enjoy the best gaming experience Windows 10 has to offer!
In this article, we will take a look at various tweaks about how to optimize Windows 10 for gaming to enhance the performance. With these simple tweaks, you will have a system that is ready to take on even the most graphically intense games available, assuming you have the required hardware.
Most of these tweaks will require a restart to take effect. We do not recommend applying all the tweaks at once and then restarting. Try out the following Windows 10 optimization guide for gaming.
How to Optimize Windows 10 for Gaming
#1. Delete Old Files
Remove all the unnecessary files viz. movies, pictures, word documents on your computer. If such files are not in use anymore, do away with them. In case you need these in future, take backup on an external drive or maybe a USB flash drive. Not only will your machine speed up but will also get ready for a good gaming session. Remember, the more space you have, the more room you have for games.
#2. Remove Old Applications
Now scrutinize the apps that you have installed. Go to Control Panel < Programs < Uninstall a program. Scan the list and clean up any old applications that you no longer need. Uninstallation of certain apps will require a reboot to completely remove everything.
Once the unused apps in the Control Panel have been uninstalled, go through your Universal Apps. Go to the Start Menu. Take a look at the Universal Apps in the main Start Area and also scan through the full list of your apps. Here you will find all the news apps, etc. that have come with your Windows 10 system or the ones that you have downloaded. Remove the ones that are not required anymore by right-clicking on them and selecting Uninstall. Once you have finished removing all the unused apps/files, reboot your system.
#3. Update Windows
You should make sure that your computer is completely up to date. Go to Start < Settings < Update & Security. Select the Check for updates button and then run anything that shows up. This will probably make you reboot once it is done. If not, go ahead and reboot it anyway as a precautionary step.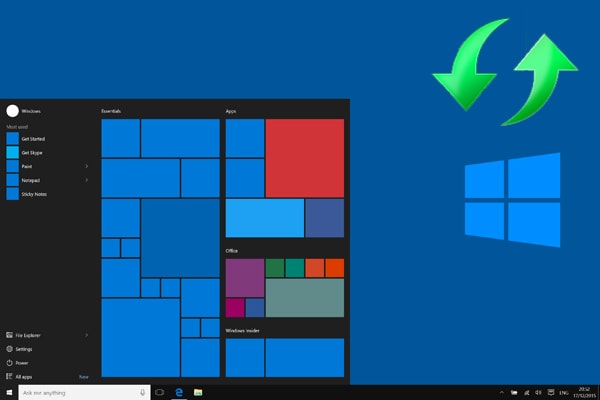 #4. Fine-tune Windows 10 Visual Effects
The graphical user interface of Windows 10 is highly impressive. It is smooth on your eyes and good to look at. Its effects make using Windows 10 an awesome experience. However, these effects come at a cost of performance. Windows has to make extra use of the resources to display all these effects that really are not essential for a decent quality performing machine.
So, if you are more concerned with power for gaming, you should turn off these effects. Go to Start > Settings. Type Performance in the search box. Then select Adjust the appearance and performance of Windows. In the box that pops up, uncheck any effects you do not want to use.
#5. Disable Automatic Update and Restart
Although Windows 10 is great at updating itself, for best performance, you do not want it downloading and installing updates at just about any time. If you have Windows 10 Pro, you can change these settings on your computer. However, Windows 10 Home does not let you do that.
Go to Start > Settings > Update and Security. Remember that when you turn this feature off, you will be responsible for running updates on your system. If you cannot change it, then try adjusting the active hours by clicking on Change active hours. This will set aside a time for updates and help stop those accidental interferences while you are gaming.
#6. Run Virus and Malware Scans
Malware, spyware, and viruses are infamous for running in the background and slowing down your system. If you go on the Internet, there is a probability that you picked up some adware tracking along the way. Running a virus and malware scan on your computer will not only clean up that junk so it does not run in the background, but it will also remove anything that could be damaging to you or your computer.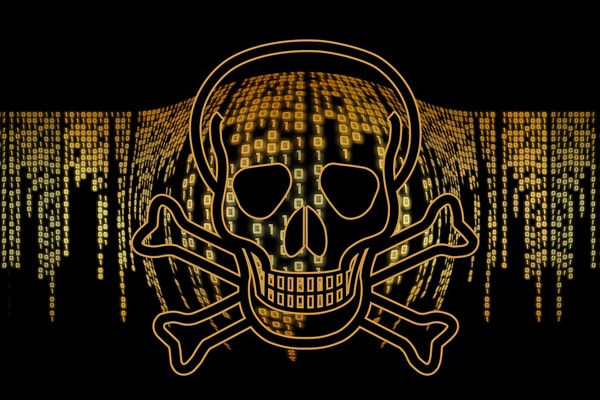 #7. Disk Cleanup
If you have been using Windows 10 for a while, it is likely that there are a lot of temporary files and other installation files on your hard drive. You can easily remove these old files that are not required by running Disk Cleanup on your system.
To run Disk Cleanup, press the Windows Key + R. In the dialog box that opens, type in cleanmgr and press Enter. Once the dialog pops up, scan through and check any section that you want to clean from your system. This can include log files, temporary files, etcetera. Once you are done, click on the Clean up system files button. This will take you to a new section that will let you clean old versions of Windows and even update files that are left post installation.
#8. Disk Optimization
Now that you have gotten rid of all the old files and apps from your system and you have cleaned up any temporary files and installation files, it is time to optimize your disk. Although Windows 10 will do this for you on a set schedule, it is recommended that you do it yourself as you have applied various tweaks. This will defragment your hard drive so it can run faster and file locating will also speed up.
To optimize your disk, go to Start > Settings. In the search box, type in "Defrag" and the option to access the application will be displayed. A list of the hard drives attached to your computer will then be displayed. In this article, we will focus on the C Drive as that is the drive that powers Windows and most probably has the games installed. Highlight the C Drive and then click on the Optimize button. Then make sure the C drive is still selected and press Optimize again. This will initiate the process.The time taken will depend on how fragmented the drive is.
#9. Nagle's Gaming Algorithm
Nagle's Algorithm bundles data packets together at the cost of a smoother Internet connection. In most cases, it makes the connection more stable and the speed bump is not noticeable if you are just net surfing. However, you may experience latency issues if you are playing a game. To disable it, you will have to change the Registry. You must take note that editing the registry can harm your computer and even wreck the Windows installation if you are not cautious.
Go to Start > type regedit > Regedit.
Navigate to HKEY_LOCAL_MACHINE\SYSTEM\CurrentControlSet\Services\Tcpip\Parameters\Interface.
Under Interface, you will find numbers and letters that correspond to your IP Address.
Match your IP Address with the numbers listed under DhcpIPAddress.
If you do not know your IP Address, open a Command Prompt and type ipconfig. It will tell you the IPv4 address.
Right click on that folder and select New > DWORD (32-bit) Value. Create two DWORD values.
Name the first TcpAckFrequency and the other TCPNoDelay.
Double click each one and mark their parameter value to 1.
If you have any problems with your network after these modifications, repeat these steps and set the value to 0 to disable them.
Reboot your machine once you have finished.
#10. Update Your Drivers
If your drivers are not updated, you should not expect smooth gaming sessions, especially if you play the latest and best games available. This especially applies to your video card drivers. Windows 10 will update some of the drivers itself, but you must be on the lookout for the latest drivers.
We will focus on the video card drivers. You will have to visit your manufacturer's website to get the latest ones. There are two main video card manufacturers out there – Radeon by AMD and NVIDIA. First, identify the type of card you have by clicking Start > Typing Device Manager. Once there, you can see the type of your video card. Now, visit the website for your manufacturer. Let the site search and identify your card and download the drivers for you. Install them and then reboot your machine.
#11. DirectX 12
Most likely, you will already have this version if you have been running Windows 10. Check the version and if you do not have it, run Windows updates and install it on your system. Currently, there is no standalone installer for the software, you have to get it via Windows Update. To check the version of your software, go to Start > Run > dxdiag > DirectX Version. If you have 11 or an older version, upgrade immediately to take advantage of the new features available in DirectX 12.
Conclusion – How to Optimize Windows 10 for Gaming
So these were some tweaks for Windows 10 performance improvement that helps you be at the top of your gaming experience. We suggest you try them to improve your overall gaming performance. If there are any other tweaks that we might have missed out that you think should be a part of this guide,  comment below and let us know.