Skyrim is unquestionably one of the best RPG games ever created. It is the fifth installment in The Elder Scroll series that was released in the year 2011. It's been seven years since then, and you can still observe more than 10000 concurrent players on Steam (Source: SteamDB) playing the game. The game itself offers 100+ hours of content, and if that feels repetitive after a while, you can always use the Skyrim mods to enhance your gameplay.
In this article, we'll be talking about some of the best Skyrim mods ever created that will keep you hooked on the game. We won't focus much on the Skyrim graphics mod but we have mentioned the vital ones. Fret not, we will also mention some of the best Skyrim special edition mods for PS4/Xbox as well. If, in any case, the mods still don't impress you, our recent article on the best games like Skyrim might help you out.
Best Skyrim Mods
How to Install Skyrim Mods?
There isn't any single solution to install a Skyrim mod. It usually differs depending on the portal you download it from (for PC). In case you have a console (Xbox One or PS4), you simply need to add the mods from Bethesda's library. For instance, if you download a Skyrim mod from Nexus mods, you need to follow their official guide to install the Skyrim mods manually.
In either case, if you download the mods from Bethesda's official site, you should read the procedure as stated in their official support portal. Also, you should consider installing the Skyrim Script Extender (SKSE) available on Steam for free to efficiently utilize the mods that support it.
Best Skyrim Mods of All Time
1. Really Useful Dragons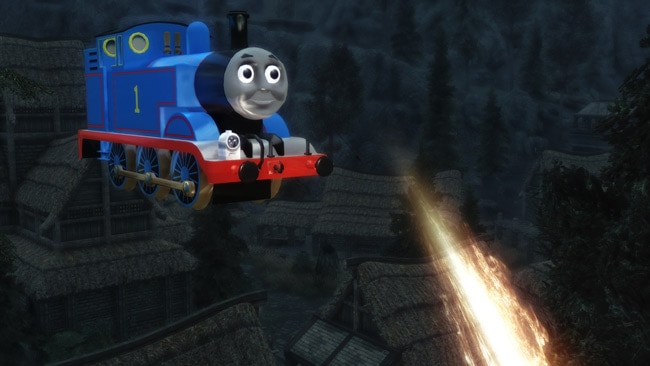 The craziest mods are obviously the most interesting ones. The dragons look pretty good but don't you think that they need a makeover? Yes, they do!
If you are a fan of the series "The Railway Series", you must be knowing about "Thomas the Tank Engine". Well, this mod replaces the usual dragons with Thomas (a character from that series). You might just keep smiling at it when the arrives, and the imperial soldier says – "What in Oblivion is that?". The characters inside the game have no clue about it as well!
You can even convert the dragon soul into Thomas the train. Have fun with it!
2. My Little Pony Mod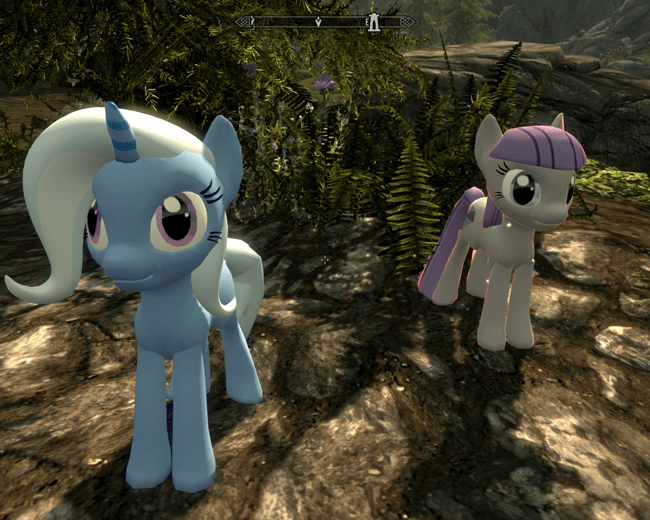 Tired of summoning horses? Well, with this mod, you can summon a magical and cute character from "My Little Pony" animated series.
You can even get this mod installed on the special edition of Skyrim. Also, you can enable multiple ponies to ride with. You would usually end up traveling with them as companions or could even try a race.
3. Heart Breaker – A Killmove Mod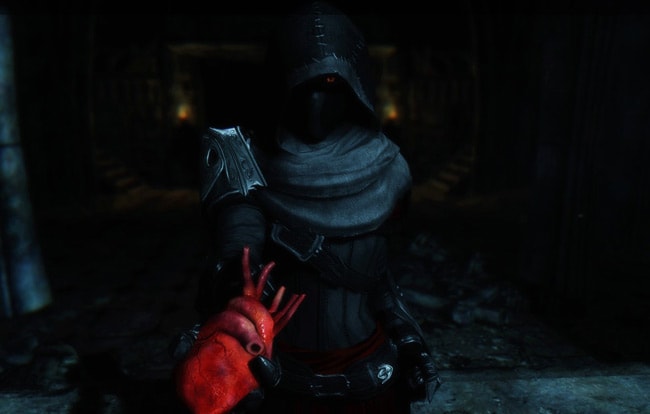 If you want to make things more brutal and intensifying, you can add a fantastic kill move with this mod. The heartbreaker mod allows you to perform a finishing move which enables you to pull the heart out of your enemy (that's violent!). Also, it adds a "Human heart" to your inventory.
4. Relighting Skyrim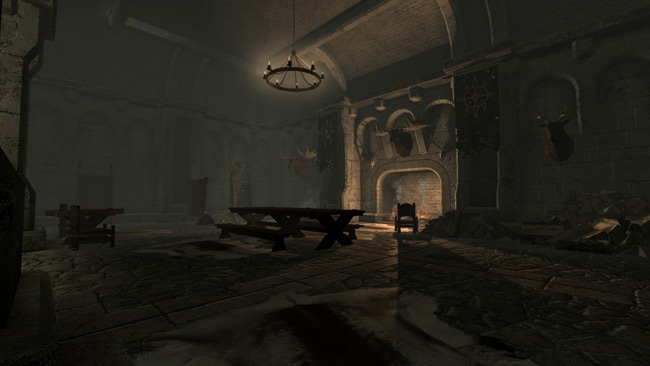 The original game could look dull at some places or the lighting might seem abnormal (unrealistic). To fix this, you can try this mod which fixes the lightings on various locations. After applying this mod, you should observe a lot of places to be "brighter" or "balanced" in terms of the lighting effects.
5. Autotuned Singing Bears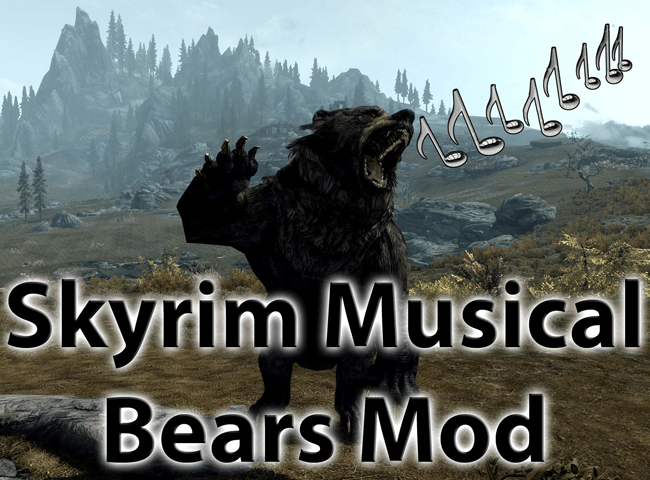 Trust me, it is one of the most funniest Skyrim mods ever created. The bears that you encounter will not "roar" but sing an auto-tuned song. You can find this mod listed in the Nexus mods along with the instruction to implement it.
6. Macho Dragons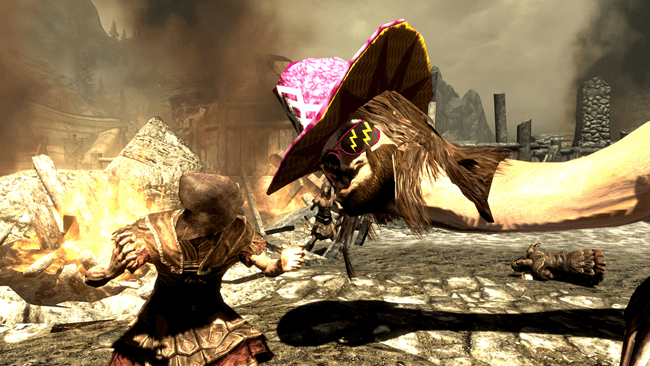 Not happy with the train character replacing your dragon? Well, do not worry, you have something more kickass. Inspired by an intercontinental world heavyweight champion, the dragon is replaced by the Macho character which also includes the sound clips for an authentic experience.
7. Explosive Chickens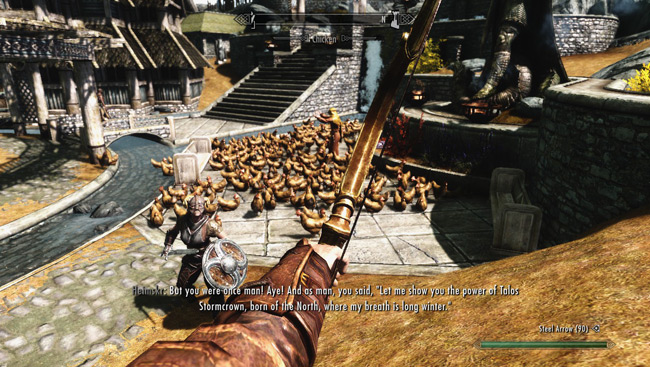 One of the most interesting Skyrim mods is the chicken mod. With this mod installed, you can summon chickens that explode upon contact with your weapon hit. So, you can make a strategy to destroy the enemy once and for all by just summoning the chicken force. All it takes is just one hit to kill blast away your enemy.
8. SkyUI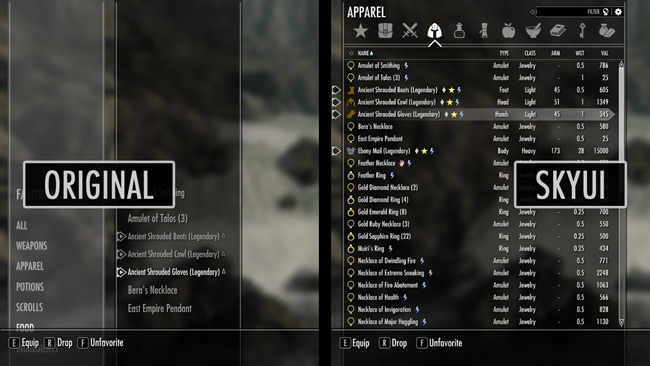 It is one of the most popular Skyrim mods available out there. It changes the way you manage your inventory. It's so much easier to manage the items with this mod installed. Normally, you would have to scroll a finite length to find a particular item from your inventory. But, this mod helps to organize the items in your inventory by categorizing them and enabling you to sort things by value/weight.
9. Race Menu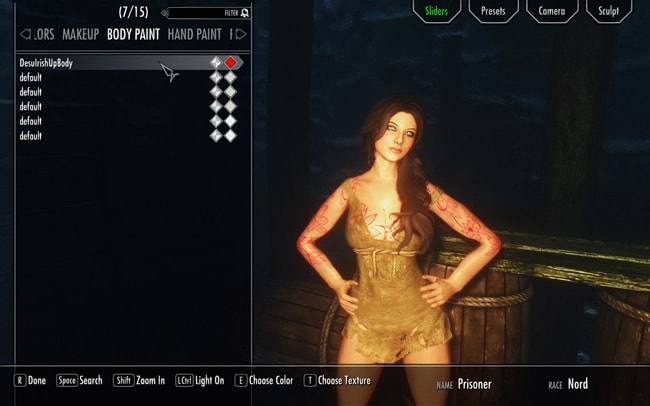 The game provides limited customization options. But, with the Race Menu mod, you get a lot of control to customize your character. You name an aspect, and it's there. You can change things like height, body color, resize the face dimensions, depth, and so on. If you want to create a unique character to represent your personality, this is the best mod.
However, do note that this mod requires you to have SKSE installed.
10. Audio Overhaul For Skyrim 2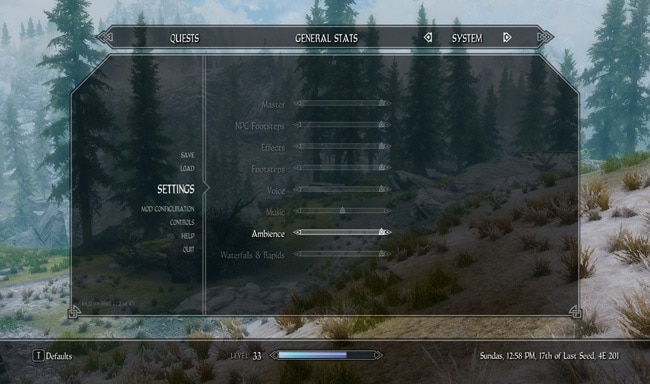 The game is undoubtedly a fantastic RPG game but the sound experience in Skyrim isn't perfect. So, in order to enhance the sound experience, you can use the Audio Overhaul mod to improve the sound effects and turn it into an immersive experience.
It fixes the combat sound system, weapon impacts, surrounding (interactive) sounds, magic, movement, revert system, and a whole bunch of other improvements.
11. Skyrim Unbound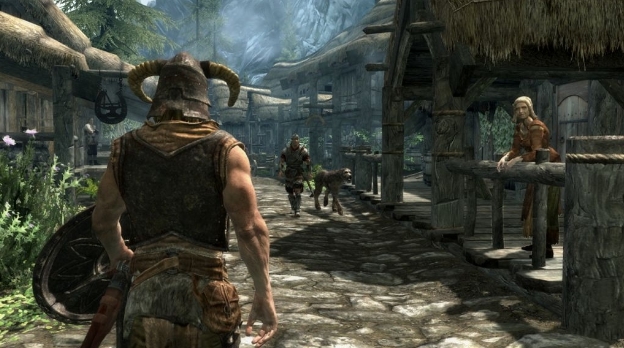 It is probably the best alternate start mod that you can get installed. This Skyrim mod lets you disable the intro sequences that you don't have to worry about interacting with the characters along with the dialogues while you start the game afresh. Once you proceed with the alternate start, it provides you with a lot of options to manipulate your start as much as you would want. It lets you choose the location where you spawn, select the headgear, equip your desired armor, toggles clothing, load up with a specified amount of money, and you also get the ability to delay the spawn time of the dragons.
If you are someone who frequently creates new characters to start with, this is one of the Skyrim mods you should try.
12. Interesting NPCs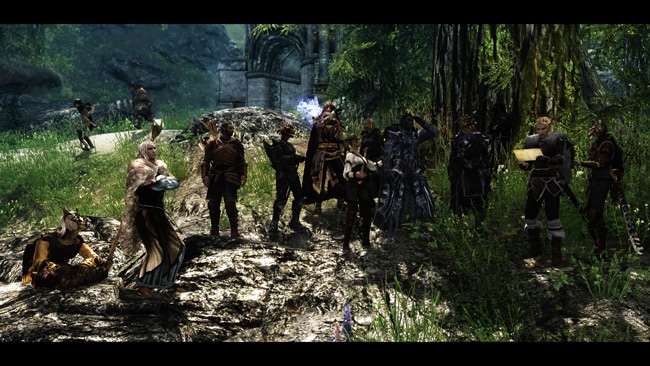 If you want to interact with the non-player characters and have a rich experience in the game, this mod should be the best thing you should try. A whole bunch of characters with tons of interesting conversations. If you were looking to add meaningful NPCs in Skyrim, there's nothing better.
13. Immersive Armors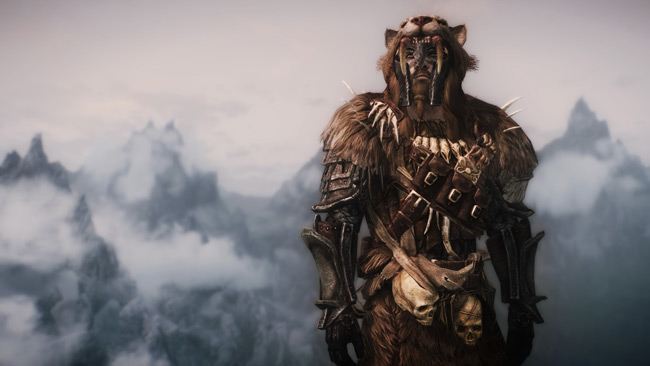 There's a limited set of armor choices in Skyrim. However, when you apply this mod, it will introduce a variety of armors in a lore-friendly way. The armors look super cool to me. Why don't you give it a try?
14. Immersive Weapons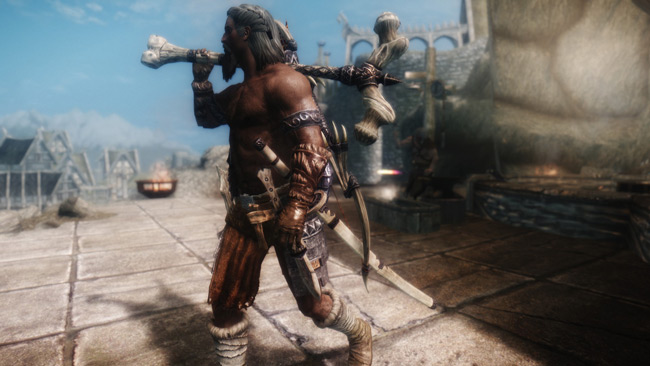 Similar to the previous mod, it helps you enhance the variety of weapons offered in the world of Skyrim while enhancing your gameplay experience.
15. Skyrim HD – 2K Textures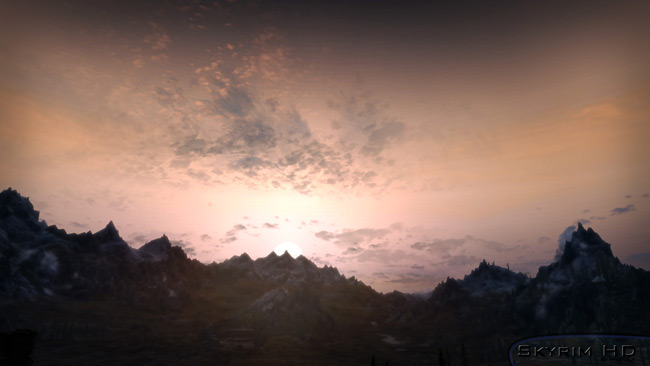 Let's face it, Skyrim isn't the best when it comes to the cinematic experience (considering the latest game titles). If your PC can handle 2K-res textures, you might want to try this graphical mod to enhance the visual textures for an immersive experience on your gaming PC. It is indeed one of the best Skyrim graphics mods out there.
16. Ultimate Follower Overhaul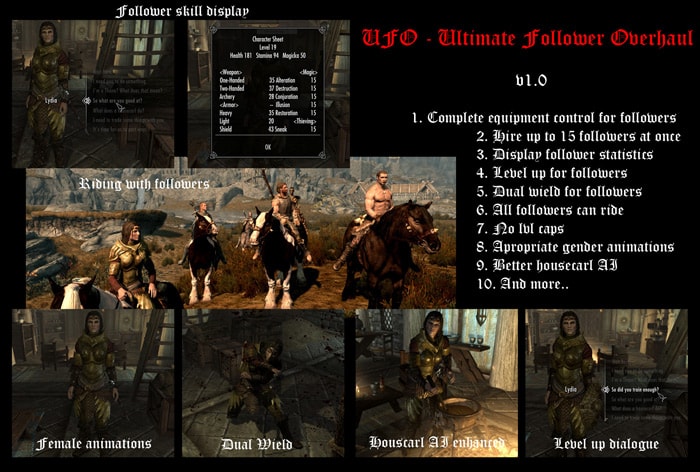 This Skyrim mod allows you to add multiple companions as you'd like. You can even add custom dialogues through the command option for the companions you will be adding. It includes a lot of detailed features to how you control and interact with your companion.
17. Convenient Horses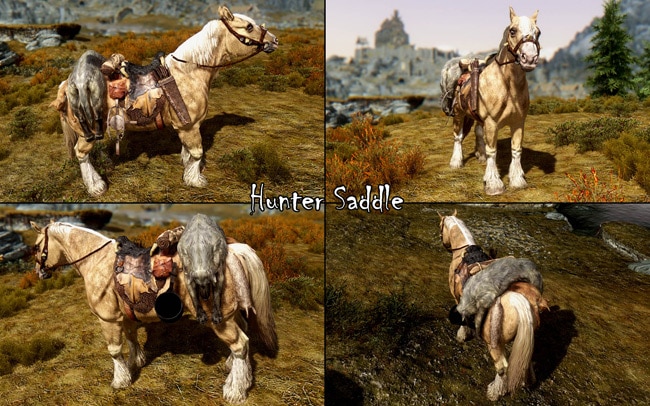 Don't want to replace your horse with a pony ride? Fret not, with this mod, you can customize a lot of things to control your house. For instance, you can adjust the aggression level of the horse. It also lets you allow your companions to ride their own personal horse as well.
18. Immersive HUD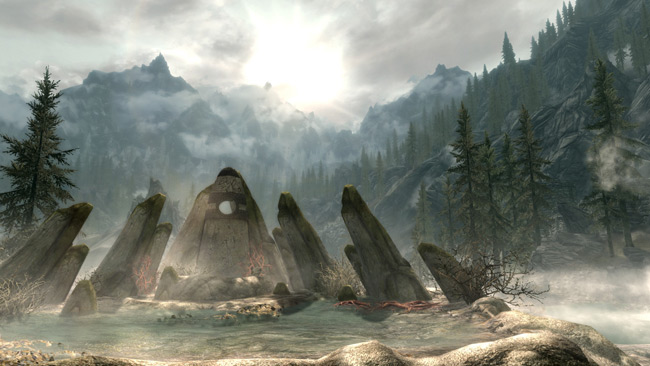 Not everyone likes to see the HUD interfaces and pointers. With this mod, you can adjust the transparency of the HUD, disable the crosshair and also be able to toggle them with custom hotkeys when you need them.
19. Wet & Cold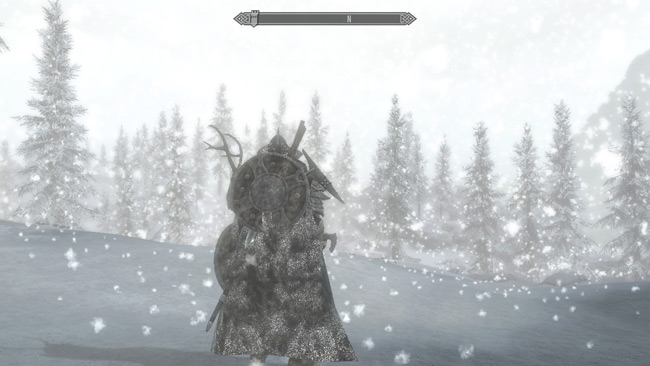 The clothing design isn't really perfect as per the weather in-game. But, when you install this mod, it will affect the NPCs, companion, and your character by changing the clothing and adding interactive elements representing the interaction of your character with the weather (like water dripping from your cloth).
20. Campfire – Complete Camping System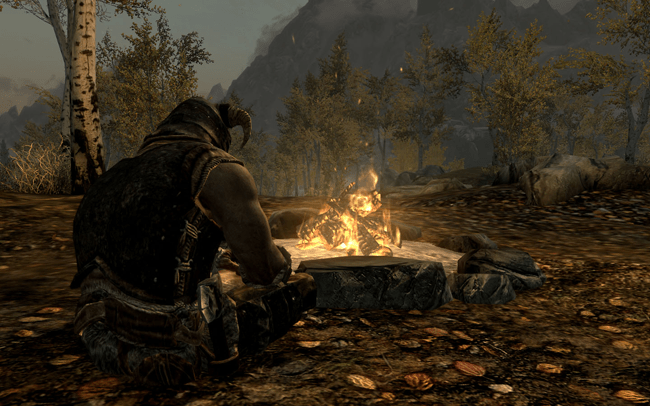 If you were looking for a Skyrim mod that adds a survival edge to the game, the campfire mod is the one you should be installing. It introduces a host of camping equipment and also adds a separate skill tree to enable you to craft a lot of things in order to survive. What's interesting about this mod is – you can even create your own unique camping equipment if you are a Modder.
21. Frostfall – Hypothermia Camping Survival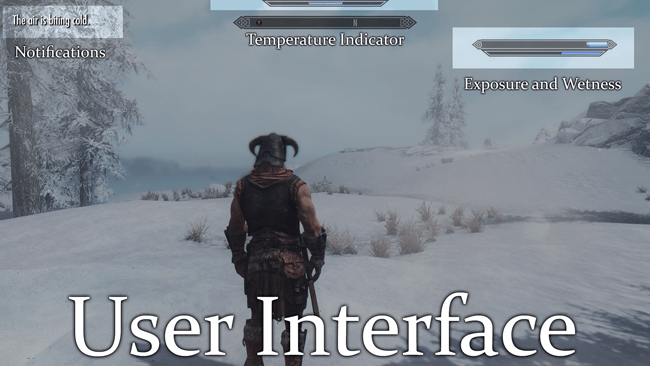 To complement the previous mod, you can install Frostfall. It adds some unique game mechanics along with the cold weather that definitely requires you to utilize the campfire mod in order to survive.
22. Requiem – the Roleplaying Overhaul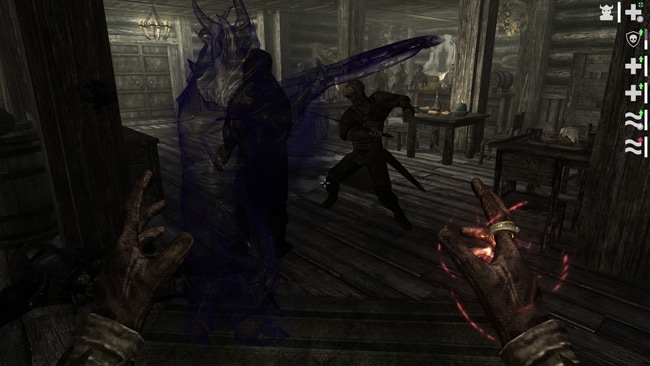 One of the best Skyrim mods out there which helps in making the game to include a better RPG experience. The mod is extremely useful which lets you level up your skills to crush your enemies and also makes it harder for you to tackle enemies that are more powerful than what your skillset can handle.
23. Enhanced Blood Textures (Xbox One)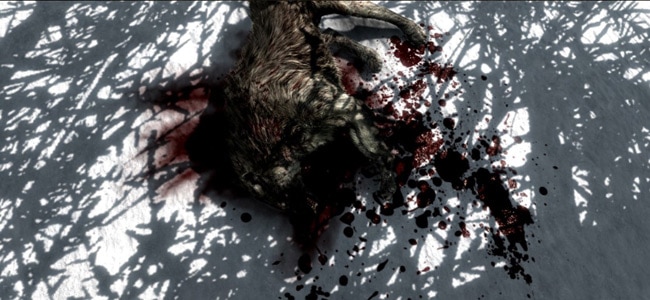 One of the best PS4 Skyrim mods available is the Enhanced Blood Textures. Of course, being an old game, the blood textures aren't that realistic. So, if you want to improve your gameplay experience while in a combat, the blood textures mod should help you in that.
24. Immersive Citizens AI Overhaul (PS4)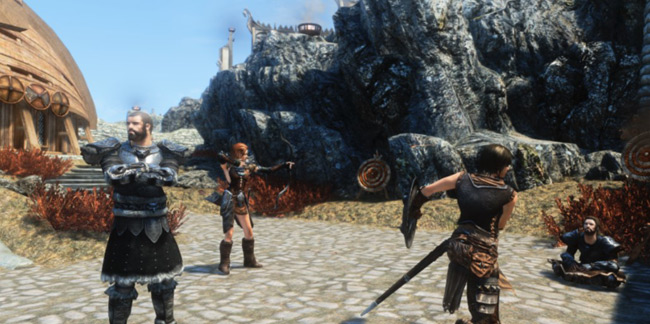 The friendly NPCs are dynamic in nature. However, to make it more unpredictable and immersive, you may add this mod to your library which will make the NPCs react to dangers in a more realistic manner. The number of unique conversations will almost double after adding this mod. So, have a great time interacting with the NPCs!
25. Unofficial Skyrim Special Edition Patch (Xbox One)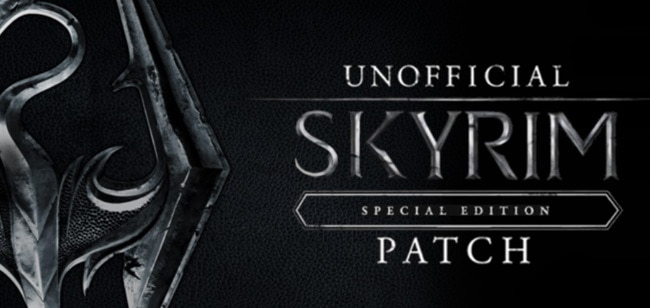 If you've got the special edition on your console, you know that the game is buggy as hell. So, you might want to add this mod to your library. It includes a bunch of bug fixes and improvements that will make your Skyrim experience better.
26. Surreal Lighting (PS4)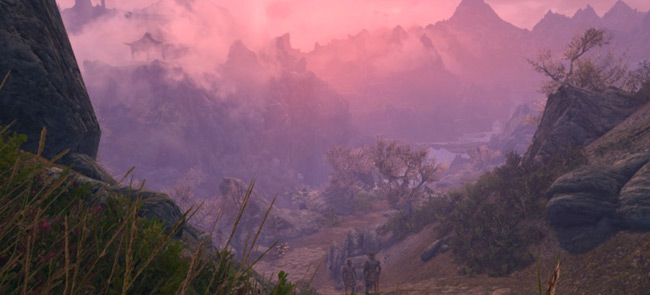 This amazing Skyrim mod for PS4 lets you add vibrant colors, lighting, and a cheerful weather to look at. It is a simple mod that works by altering the saturation, contrast, and the brightness of the game which is very impressive.
Wrapping Up
Now that you've known about the best Skyrim mods of all time, you should get started exploring them one by one. Here, we mentioned a limited set of mods (that also contains the best Skyrim special edition mods) which are very impressive. But, in reality, there are tons more available (and still more getting introduced).
So, make sure to bookmark this article because we'll keep it up-to-date if there's something new worth installing.
What do you think about the mods we've mentioned? Did we miss one of your favorite Skyrim mods? Let us know your thoughts in the comments below.