In the past decades, PC Games have grown so drastically that the experience is irreplaceable. There are even a few games that transport you to a virtual world, for that matter. Along with that, however, requirements have also increased potentially. For instance, you cannot even think of playing Grand Theft Auto 5 if you're a 10-year-old Dual Core PC. As a matter of fact, it's not just about the processing speed only. There are a few things to check if your computer can run a game. That's why we all ask a question when we find a game – Can I run this game?
Not many good PC games are free out there. So, for the impressive performance and gaming experience, it's necessary to pay. Then, there's the responsibility to make sure that the game will run smoothly on your PC – be it Desktop or Notebook. Don't worry; there are a few different methods to confirm that your PC would seamlessly run a game. In this article, we will give you some on how to check if your computer can run a game.
Intel Integrated Graphics Vs External Graphics – What Games My Laptop can Run?
You should understand this distinction before we talk about the compatibility of popular games. If you did not insist that you need an external graphics card, you'll be having Intel Integrated HD Graphics on your PC. This is commonly seen in laptops, for obvious reasons. First of all, Intel Graphics are quite inexpensive, especially when compared to external graphics cards. Second, laptops also take into account the aspect of portability.
The bigger difference is performance-wise. You cannot even compare the performance levels of Intel Cards and External Graphics Cards from NVIDIA or AMD. Suppose you have set the game to run on lowest graphics settings. Even then, you will find some lag in rendering and total performance. In short, if you are seriously into gaming, you should get rid of Intel Integrated Graphics.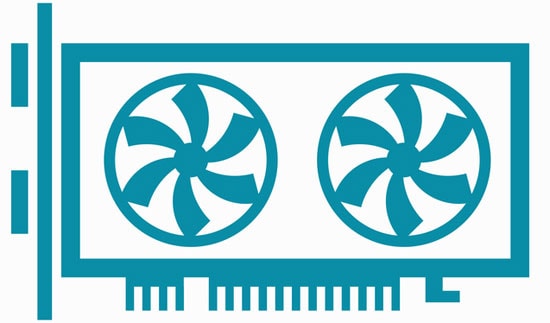 Even the latest series of Intel Processors aren't good in terms of Graphics performance. So, you can choose from two options. First, if you have a desktop, you can purchase an external graphics card and get moving. If you have a laptop, it leaves no choice other than to replace the device. There are also some options to use GPU enclosures if you're interested.
Cutting the long story short, you should have external graphics card if you want to play the latest games. In fact, even some older games require better graphics than what Intel Integrated offers. We hope you get the whole point. Now, we will move on to how you can decide whether your computer can run a game.
Method #1 – How to Check if your Computer can Run a Game Manually and Comparing Required Specs
Every PC Game comes with different system requirements. It basically depends on the strength, quality and level of the game. So, the first method is to check the requirements all by yourself. Two steps are involved.
Find the Hardware Specifications of your PC
You can always go to System Properties and find the hardware specifications. However, for this purpose, we recommend using a third-party program. Speccy from Piriform is an effective way to find the specifications of your Windows PC. Download, install and run the program; you can see the full set of hardware specs in a few seconds.In the Summary section itself, you can see the important data. You need to check out the following aspects if you want the smooth functioning of a particular game.
In the Summary section itself, you can see the important data. You need to check out the following aspects if you want the smooth functioning of a particular game.
Processor or CPU – You should find the processor your computer is using, Clock Speed and a total number of cores. To find the number of cores, you can click on the 'CPU' link from Speccy sidebar.
Graphics Card – Obviously, you must check the external graphics card in use and its specifics. It can either be from NVIDIA or AMD; you should also note down the on-board RAM of the card. In some cases, you may find both Intel HD Graphics and External Graphics. In that case, you can take into account the external graphics card specifications only.
RAM – RAM of your Computer should also be considered. This is something necessary for running heavy-resource-consuming games in the computer.
Note these things in someplace safe.
Find the Hardware Requirements of the Game
We hope you'll be planning to purchase a single game at the same. So, the next thing you have to do is to find the hardware specs of the particular game. There are two options – you can either go to official website of the game or check the CD pack. Both way, you can find a small list of requirements, mentioning the CPU power, RAM, Graphics and OS.
Here, however, another point should be noted. There will be Basic System Requirements and Recommended System Requirements. It's better if you compare your system's details with the Recommended set. The reason here is simple enough. The game will work way too smoother if you comply with recommended set of system requirements.
Now, you can do the comparison between first and second system specifics. If you think your system requirements are higher than what is required, it's good. You can go ahead and purchase the game.
Method #2 – Using the Online Platform for Spec Comparison
When it comes to tutorials, TechLila always recommends two options. And, this is the simpler option to see if your computer can run a game. There is a website named Can You Run It. You can use this website to easily find compatibility aspect of a PC game.
Using the website is an incredibly easy task. You will have to download and run a Windows app, which will analyze your computer to find the specs. Once the scanning is complete, you can go back to Can You Run It website. There, you have to provide the name of the game you want to play.
In a second or so, the Can You Run It website will tell you the answer. The website will compare your specs with what is required by the game. In barely a second, you can know whether you should purchase the new title. It has some other benefits too.
The best part is that you can keep comparing games until you clear the cookies. It's because the website will clearly know your system's specifications. Then, just choose the game you want to play, and the website will make things simpler.
Wrapping Up – How to Check if your Computer can Run a Game
Apparently, it's very easy to find whether your computer can run a PC Game. Here are two options – which you can choose according to the time and patience you have. We highly recommend using Speccy too. it is capable of showing every hardware aspect of your PC, which is a good thing too. Either way, next time you want to purchase the new game title, choose any of these methods. Games are costly, you know.