From its origins at a science fair in 1940, video gaming has stood the test of time and evolved into one of the biggest entertainment industries in the world. Video gaming has seen the rise and fall of different platforms and mediums, the emergence of multi-million dollar companies focussed solely on gaming and games so popular that they have created a cult-like following. This article explores how to share games on Steam, the popular digital distribution platform. But before we dive into sharing Steam games, let's have a look at how video games and online gaming rose to prominence as an entertainment medium.
History of Video Games
Before video gaming became mainstream, they were developed by computer scientists and academics and primarily run on mainframes. The first computer-based video game Spacewar!, was actually developed by an MIT student Steve Russell.
By 1972, the first commercially successful game Pong was released by Atari. Pong gave birth to the coin-operated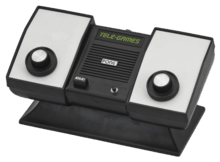 amusement industry which blossomed eventually into the video arcade game industry. Atari also released the video computer system, Atari 2600, which featured a joystick and colorful games, which made millions of people play video games at home. Games like Space Invaders, Asteroids, Pacman, Galaxian, Galaga and Nintendo's Donkey Kong dominated the arcades during the early 1980's and were the most sought-after games.
After the 1980's brought with it the 8-bit and 16-bit consoles, arcade gaming slowly declined and 3D video games, hand-held and PC based games saw a huge rise in popularity. Nintendo's Game Boy popularised hand-held gaming and high-profile games like The Legend of Zelda, Dragon Quest and Final Fantasy marked the beginning of role-playing games. In 1990, Microsoft introduced Solitaire in the Windows 3.0 operating system which, till date, is the most played electronic game. Sonic the Hedgehog, released by Sega made the console mainstream and rivaled Nintendo's Mario.
Violent video games like Mortal Kombat and Doom, which were popularising first-person shooting, provoked concerns from advocacy groups and even the United States Senate. With Sony's PlayStation and Microsoft's Xbox coming into the markets, games became more interactive, with more engaging characters and plots. Everquest and World of Warcraft become cult favorites. Video games slowly made their way to social and mobile platforms and games like FarmVille, Angry Birds and Clash of clans took the center stage.
The emergence of Online Gaming
Online gaming rose to prominence when broadband connection speeds improved and became more affordable. This led to the popularity of MMORPG(massively multiplayer online role-playing games), with millions of people playing them online at the same time, interacting and communicating with fellow players using chat-like functionality. Most of these games were set in a virtual world and the progress of the players was saved even when the player was offline.
Valve Corporation and Steam
Steam, the online digital distribution platform from the Valve Corporation, is one of the most popular services frequented by PC gaming enthusiasts. Since it's launch in 2002, the platform has grown to support over 67 million monthly and 33 million daily active gamers. It allowed gamers to download, play and update games. PC gamers have gone on and built huge libraries of games featuring hundreds of titles offered both by small and large game publishers over the years, by virtue of the frequent discounts and promotions the service offers.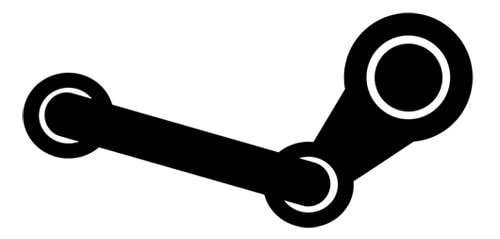 Steam Family Sharing Feature:
Even though the service offers discounts and sales on a regular basis, not everyone can afford to buy every game they desire. And in case, the price is not an issue, you would want to try out a game before deciding to make a purchase. Using the Steam Family Sharing feature, family members and friends can play games by requesting and authorizing one another. By sharing steam games with family and friends, you gain access to the entire collection of games owned by them and vice versa. You can download and try out games before deciding to make a purchase, without sharing computers. If you do make up your mind to go ahead and buy the game, your progress and achievements are carried over. Family members sharing the same computer can play the shared Steam games while individually maintaining their track records, achievements and progress.
How to Enable it
To start sharing steam games, make sure that the Steam Guard security is enabled. You can do so by going to Steam > Settings > Account in the Stream Client and selecting the Manage my account with Steam Guard Security option. Log into the computer of your friend or family member with your own Steam account and authorize the computer by opening the Settings menu, clicking on the family tab, and selecting Authorise this computer. You will then be presented with options to authorize any or all of the accounts logged into the same computer. Once done, you can log out of the system and let your friends and family members log in with their own accounts. They will find that they have access to your entire library of games, from which they can download and install games.
Benefits
As the name of the feature suggests, the family sharing feature is mostly aimed at parents sharing games with their children, or siblings sharing the game amongst themselves, preserving their own progress and achievements to the Steam Cloud. As already mentioned, the feature comes extremely handy when you want to try out a game, owned by another friend, before deciding to make a purchase.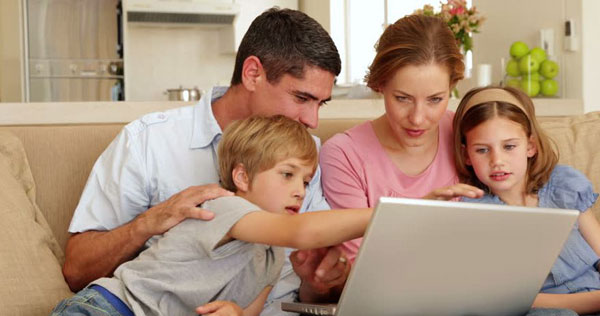 Limitations
The sharing feature can be authorized for up to 10 different devices at a time and for up to 5 different accounts logged onto to any of those 10 devices. Any limitations imposed by region-restricted content will be intact for the shared gaming libraries. Also, two or more players will not be able to access the same game at the same time – they will be notified of the login and have the options of either buying the game or quitting the game within a few minutes. Not every Steam game is available for sharing, games requiring subscriptions, additional third-party keys or accounts are unavailable for sharing. And of course, the players must be online to access and play the shared Steam games.
Conclusion – Sharing Steam Games with Family
Even with all the restrictions and limitations governing the sharing of games on Steam, Family sharing, which when used as it was originally intended to, is a pretty good feature, which lets friends and family enjoy the shared games, without having to burn holes in their pockets.