Facebook is undoubtedly one of the most popular social networking website in the world. Facebook connects people, to be in touch and have regular contact with friends. Facebook Chat like other Messenger Services, of course also has Smileys and Emoticons to make our chat more expressive. We can express our feelings and expressions with Emoticons more lively than we usually do by using only Text Message. Here we are displaying the hidden smiley's /emoticons /emotes that you can use inside your Facebook chats to make them more "colorful!" Just type the text below any particular smiley to show it in your Facebook chat box! For example, if you want to show faces on Facebook chat just type :putnam: in your chat box.
Facebook Smileys and emoticons became very popular in a short while as they were helping to share emotions. The use of Facebook Smileys extended soon to Facebook comments and status updates. So few months before, Facebook had enabled the use of Facebook Smileys in comments. Few weeks before, the Famous Social Network had also introduced Smileys and emoticons into Facebook Status Update as well. The latest feature for sharing what you are doing, rather than describing it, is also making use of Smileys and emoticons in it.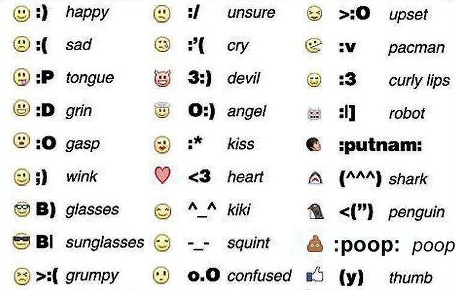 Facebook Smileys – Status Update

New Facebook Smileys
Along with these additions, Facebook had recently announced some other Smileys as well. Apart from normal Smileys corresponding emotions, there are some image type Smileys available. As mentioned above, these Smileys and emoticons can be used not only for conveying your emotions but also for making your chat colorful.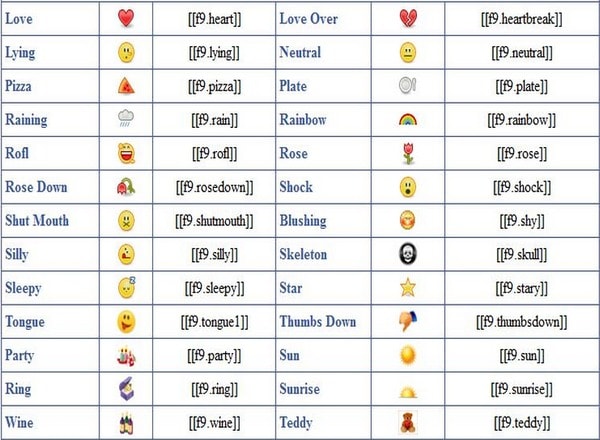 Even today a very few people are aware that they can use bold fonts or underlined fonts in Facebook chat. For this, all you have to do is just to follow the beneath instructions.
To use bold fonts type your message between two asterisks. e.g. *message*
To type underlined messages type your message between two underscores. e.g. _message_
If you know any other symbols that you have used in Facebook chat then let us know in comments below.