In recent years, we have seen some significant improvements in computing. Smartphones have gotten insanely great at photography, almost as good, if not better than DSLRs and reaching the computation capabilities of desktops. All these advances have brought never heard of abilities to our devices, which in turn means there's more for us to consume and create.
This makes storage more valuable than ever before. With all the 4K content now becoming more easily available than before it means that you need to think about managing and freeing up storage more than you ever did.
It's true we have cloud providers like Google Drive which make offloading most of our unused content on the cloud, making more space available for us to use, it's still not a common practice to have full reliance on the cloud for our day to day use. We still keep most of the important and frequently used stuff on our device.
To facilitate this new demand, we have had significant improvements in storage technology as well. Hard drives have become cheaper and smaller and we're ushering into the era of dominance by SSD. Yes, they're fast but they do come at a cost (at least right now).
All of this basically boils down to the fact that we must learn how to best manage our storage space. Which is exactly what we'll go over in this post. But before we do that, let's see how we end up clogging it in the first place.
Disclaimer: Most of these points are valid for Windows users exclusively.
Bad Registry Settings
On Windows, one of the most annoying ways your hardware can invisibly get cluttered is due to bad registry settings. This can happen due to residual settings left behind after an application uninstall or maybe accidentally you made modifications to the system which were unintended. This makes the situation on Windows pretty miserable. Compare this to the *nix operating systems and you see the advantage of having a centralized installation. Instead of changing things in 10 different places, the application gets installed in one location which includes all its supporting files and this is the location where it gets removed from during an uninstall operation.
Temporary Files
Another problem that has plagued the Windows ecosystem since ages are the mismanagement of temporary files. Considering the fact that Microsoft considers Windows 10 to be a modern desktop operating system, it should have been smart enough in the first place to remove temporary files such as crash logs and application caches etc.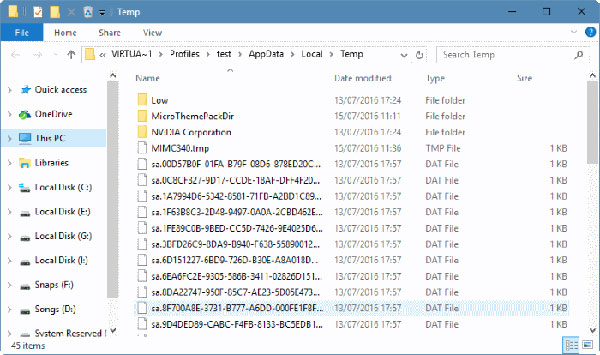 Every time you hit Win+R and type temp you would be greeted with at least 500-700 MB of temporary files just sitting there occupying storage uselessly. Depending on the kind of applications you use, the numbers may vary but if you are using a storage constraint SSD, every single MB of space is valuable, you just can't let your OS clog your drive with random useless files.
Now that we've taken a look at some of the common ways in which we fill up our storage to the brink, let's take a look at how to free up disk space ways in which you could reclaim the used space.

How to Free Up Disk Space
#1. Duplicate Files and Large Installers
One of the most common ways in which all users, be it Windows, macOS or Linux clutter their disk is by having duplicate files and installers for applications lying around. macOS makes it a little better by prompting you to remove the installer post installation but that isn't the case with most other operating systems. A standard machine with about 256 gigs worth of SSD space can quickly get cluttered with duplicate files.
#2. Take Out the Trash
Often times, we remove something from your computer by clicking the delete key/option and just forget about it. Obviously, the files we delete don't get removed completely upon deletion.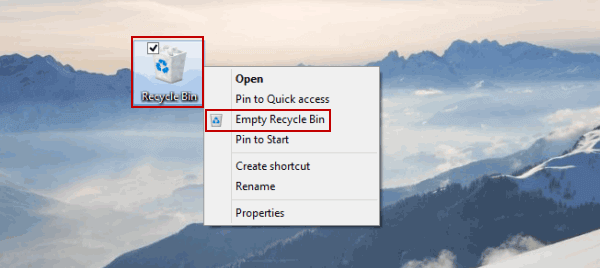 Trash and Recycle Bin serve as the first line of defense against an accidental deletion. Make sure you periodically take the trash out. A clean bin means a little more space for you to use
#3. Use a Streaming Service for Media Consumption
We're in 2017 for god's sake. Stop downloading stuff from the internet. If you need music, just stream it. Same goes for movies and TV shows. There's no need for taking the effort to download them in High Definition just so they can sit around and eat up the precious space on your machine. Most common form of media in our disk happens to be our music library.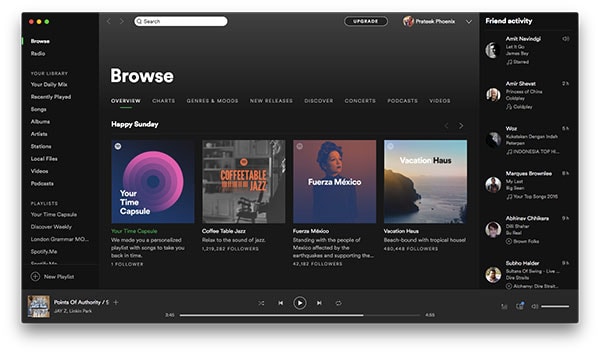 Agreed that the individual files are only a couple of megabytes but add up a few albums and you're eating up some serious space. Instead, opt for Spotify, they offer a free plan to stream unlimited music on tablets and laptops without a shuffle limit. There are other players in the market as well like Google Play Music and Apple Music but they don't have a free plan going for them.
#4. Offload Files to an External Drive
This is by far the easiest solutions you would encounter. If you are a person who is suffering from compulsive hoarding I would suggest you try offloading your files onto an external hard drive and keep only what's most used and most needed on your machine. This way you'll never run out of space when you need it. macOS makes it extremely easy with Time Machine. Time Machine is a scheduled backup utility. Once you configure a drive as a Time Machine backup disk, it will automatically start the backup once you connect the drive. It's so effortless that you would want such a thing to be available everywhere. Time Machine comes in handy when you have to go down the memory lane to pick out a file that you had created not to mention how many times it's saved people's assess in case of a disk failure or accident. Offloading things to a secondary disk helps significantly for people who deal with media content.
#5. Move things over to the Cloud
If you happen to fall in the small category of users who have access to a high-speed internet line and a massive amount of files using up your space with almost mine left for you to use, backing things up to the cloud would be a great idea. It's like taking the external hard drive approach to the next level. Basically, you are eliminating the fear of losing the external drive and the factor of data loss in case it gets damaged.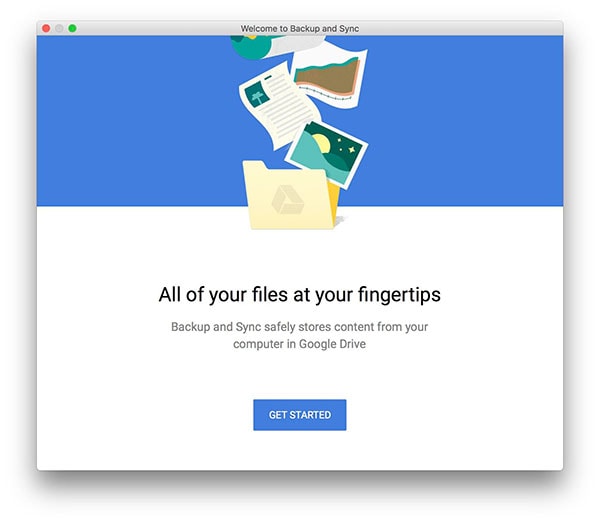 Agreed, cloud storage doesn't come cheap, especially if you want to backup your entire machine but for casual users offerings like Google Drive and OneDrive provide enough starter storage. In case you cross that threshold you can always buy some extra at a subscription fee. Recently Google launched the Backup and Sync utility for macOS and Windows that essentially lets you backup your entire machine or a subset of the filesystem on Drive while still retaining the directory structure.
#6. Disk Cleanup (Windows Only)
This option is exclusively for Windows users. The utility is aptly named Disk Cleanup that can help clear up your disk space. It is capable of removing browser cache, system logs and even previous Windows installations which happen to span over a few gigs at least.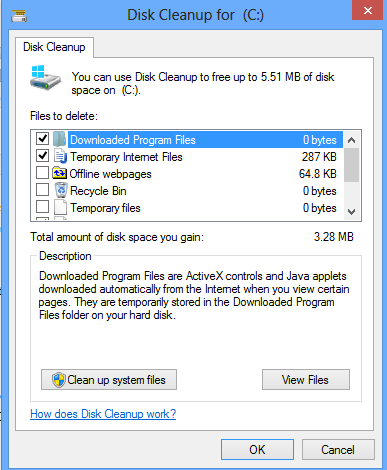 To access Disk Cleanup just head over to Start then under the All Apps go to Windows Administrative Tools and select Disk Cleanup. Select the drive you want to clean and click Ok. Disk Cleanup will then calculate how much space you can actually clean up and then you can proceed to delete the files
#7. Turn on Storage Sense
Windows 10 comes with a new feature called Storage Sense where Windows will actually take over the task of managing the storage space for you. Open the Settings app and go to the Storage section and turn on the Storage Sense.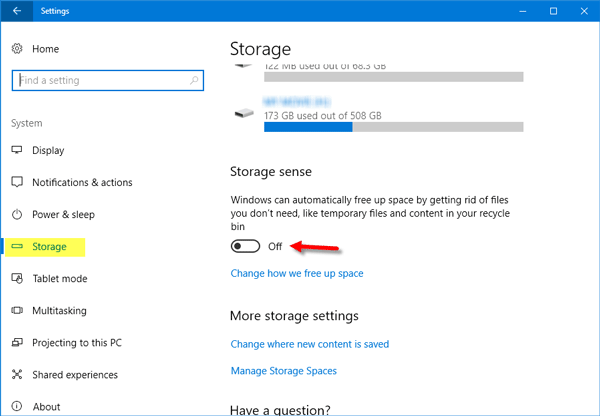 Once turned on Windows will automatically delete unused and temporary files as well as files in the Recycle Bin older than 30 days.
#8. Third Party Solutions
If you want to go nuclear and reclaim the maximum possible space, you can try out a third party utility to clean your system and get some space back.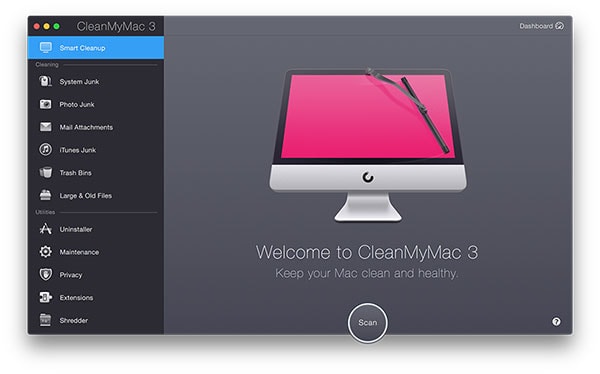 I do not have an opinion about any of these products because I haven't tried any myself but doing a brief internet search says that Clean My PC / Clean My Mac happens to be the most popular option available out there. Both of these utilities are created by the same company and both of them are freemium products.
Conclusion – How to Free Up Disk Space
As we advance into the future and as fast storage starts becoming a primary need, prices of SSDs will go down and come to a point where they are comparable to the hard disk drives. That point in time, we wouldn't need to worry so much about the space crisis as most storage devices will have a bulk option but until that sweet future embraces us, it's our headache how we manage our storage needs.