Google Drive is the hands down best productivity tool which comes at the very reasonable price of $1.99/month (post the 15 GB free storage limit).
Just in time for school, the entire suite of tools namely, Sheets, Docs and Slides got updated with loads of new features. These aren't just minor UI overhauls they're functionality additions for the product's power user.
Voice Typing
Google Drive had Voice Typing for a while now and it really comes in handy for people who are not that big a fan of touch typing. You can have your hands off the keyboard and dictate in 40 languages.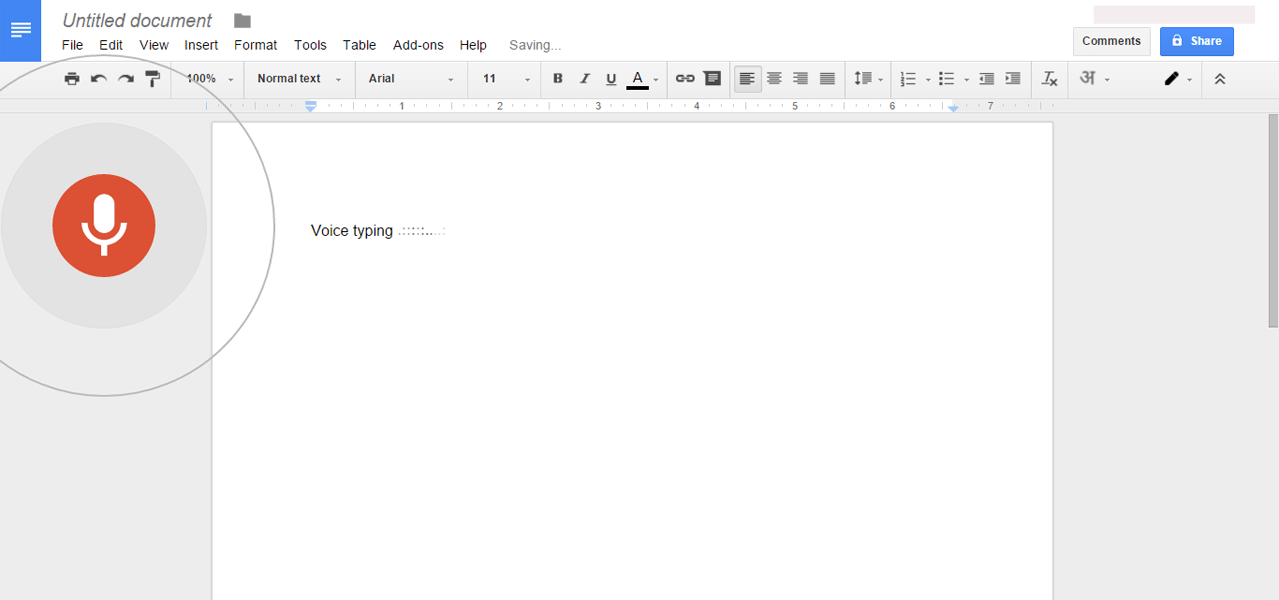 Head over to Google Drive or the Chrome App and open a document and find Voice Typing under tools. You can dictate words phrases and even punctuation but profanity is censored.
Better Templates
Each of the three tools, Slides, Sheets and Docs have been refreshed with new templates which are well categorized. With the help of well-designed templates, you can create a resume, project proposals, slideshows and much more. When you visit these templates you will see some featured  templates at the top of the page. Click 'More' to see more of them that are organized by letters, education and work.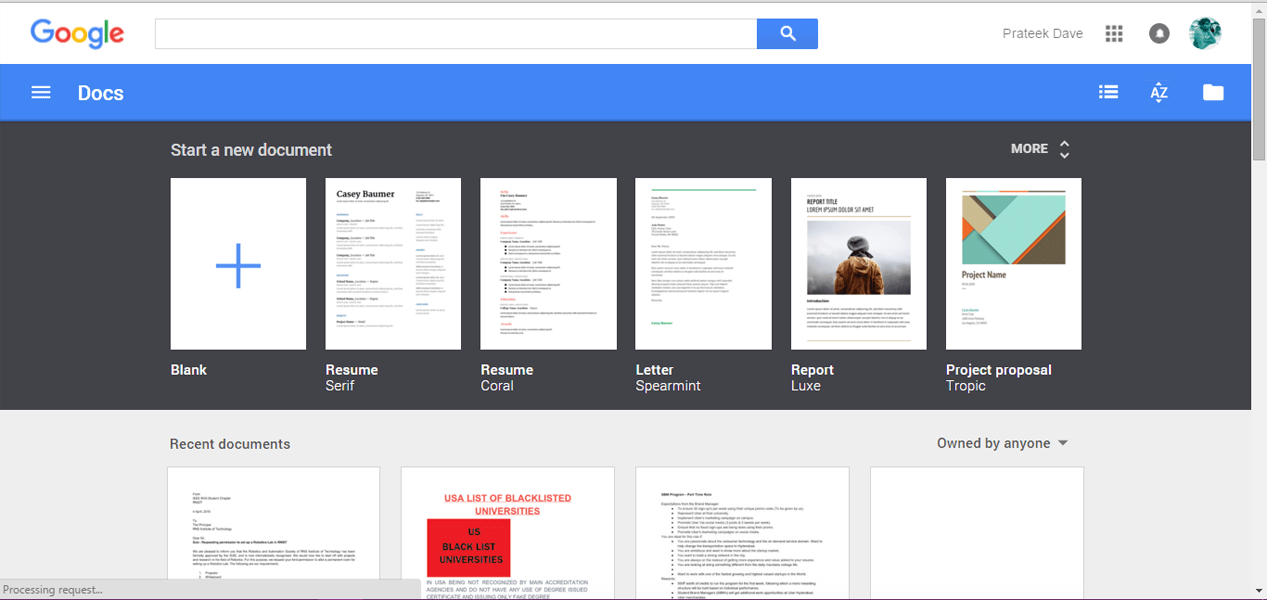 See Also: Top Gmail Tricks to Save Your Time »
Research Tool on Drive for Android
On the Android app and Web App for Google Drive you now have the ability to research about a word or phrase via Google without leaving the app. Just click on the Tools menu and select Research, and you can Google phrases and words from the convenience of the same tab.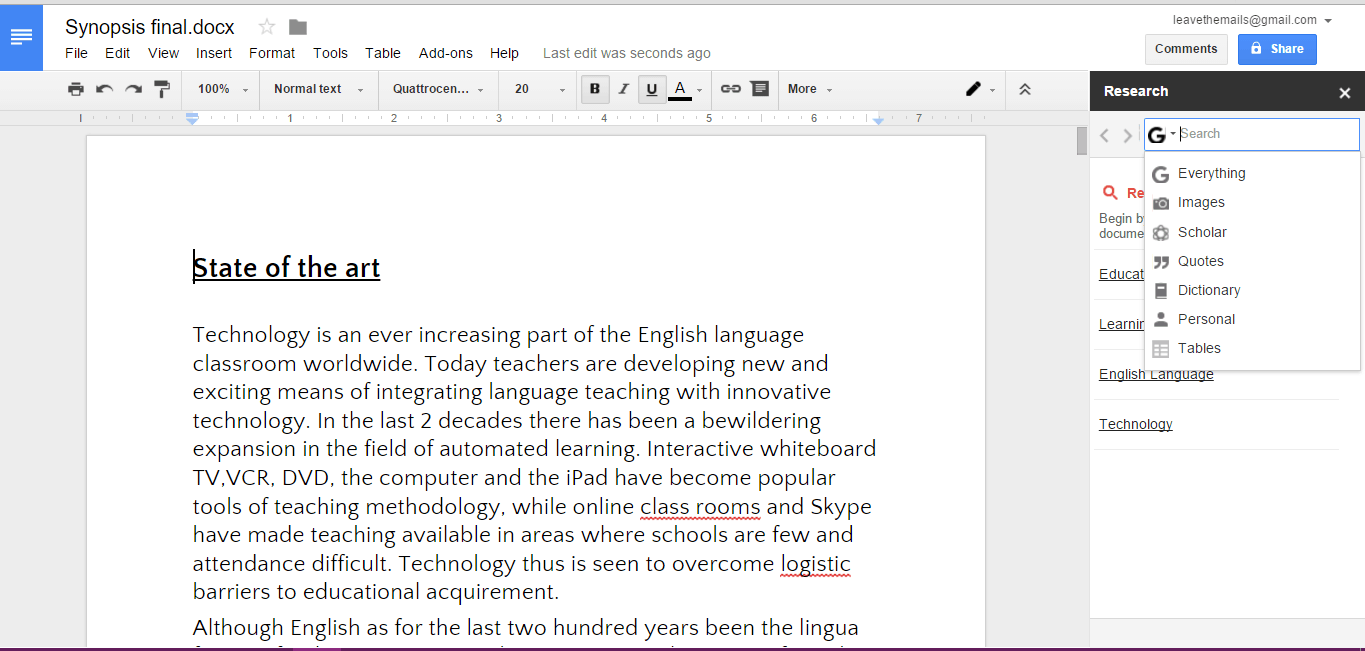 Drag and Drop
Google Drive has been improved to handle drag and drop functionality in a better manner. You can drag and manage files and folder as if it were a well-built desktop application.

Create Charts Automatically in Spreadsheet
Now you can create several different charts in Google's spreadsheet. This will help you with the insights for your data. Also, the charts will automatically get updated when you change the variable. You can also highlight specific fields to make quick charts out of that data.
Another Interesting Tool That You Should Try
Milanote is a tool for organizing your creative projects into beautiful visual boards. Created to replicate the feeling of working on a wall in a creative studio – visual, tactile, and sometimes a bit messy – Milanote is a great fit for freelancers in both the marketing and design spaces. Milanote has heaps of built-in templates to help you get started with a variety of different projects, from creating a mood board to set out the visual direction for a project, to writing that perfect creative brief. Its sharing features make it a great option for those who regularly provide work to clients for feedback.
Milanote's basic plan is available for free with no time-limit.
Conclusion
Google drive is an ever evolving productivity suite with new features being added on a truly regular basis. The capabilities of a free service like this give the licensed offerings like Microsoft Office a run for their bucks!