Beware this is Gmail keyboard shortcuts cheat sheet.
Why do we prefer to take shortcuts?
The reason – it simply saves a lot of time.
We have computer keyboard shortcuts to make things easier and faster. Therefore, several Gmail shortcuts exist as well to help increase our productivity and save time.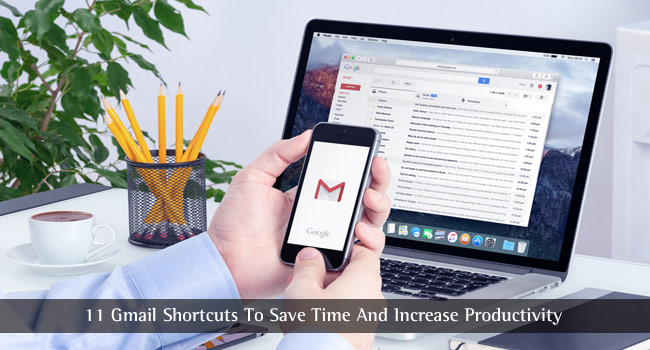 Well, if you track down the time you have saved after using some of the mentioned Gmail shortcuts through the keyboard, you'll be glad that you took few minutes of your precious time to read this article.
Note: In order to be able to use the Gmail shortcuts through your keyboard, you need to enable "Keyboard Shortcuts" from the general settings as shown in the image below.

SEE ALSO: Here Are the Top Gmail Tricks to Save Your Time »
Gmail Keyboard Shortcuts Cheat Sheet to Save Time and Increase Productivity
1. Marking Specified Range of Emails
Want to delete a specific range of email?
Want to mark them as starred?
In other words, are you looking for a bulk action but within a specified range of emails?
Normally for that, you need to select/mark individual emails continuously and then take the proper action. But, if you use one of the most popular Gmail shortcuts, you'll be saving a lot of time.

Simply, press "Shift" key and mark an email from where you want to start, and holding down the shift key for a longer period of time, mark the final email that specifies the end of the range. You are basically marking multiple emails but with a specified range.
SEE ALSO: How to Undo a Sent Email in Gmail »
2. Opening Individual Emails in a New Tab
I guess, maybe you would have used the "Ctrl" key in order to select multiple files at once on your computer system. Well, the good news is that you can also use the Ctrl key as one of the Gmail shortcuts to open emails.
In order to achieve this, you need to hold down the Ctrl key and left-click on any email to open it in a new tab.
3. Selecting all Unread Messages for a Bulk Action
Do you want to delete all the unread messages that appear on the first page of your Inbox?
Or simply want to send them to the archive?
To quickly select all the unread messages, you need to hold down Shitf + 8 and then press U. After you're done selecting the unread messages, you can take any kind of action you want to be done.
4. Archiving Emails At Once
Now that you've known about the Gmail shortcuts which would help you select a specified range of emails, you can head on to the available options and then click on Archive to send them to the archive.
However, to save time, you can simply press "E" on your keyboard to send the specified email to the Archive.
5. Reply Quickly
Without the need of scrolling down the whole conversation, you can press "R" to get to the reply box and start typing the reply. However, this can be done only when you're on the conversation view mode as shown in the image above. Conversation view simply refers to when you open an email.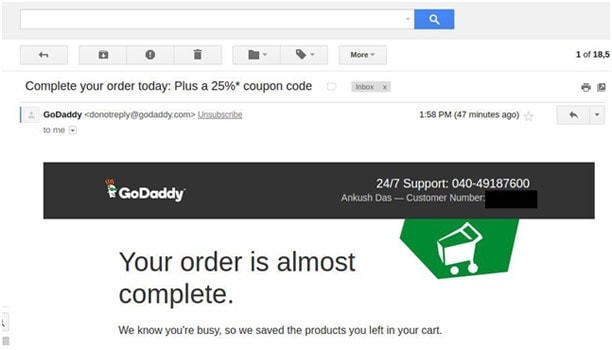 6. Mark Multiple Email Messages as Important
Don't want to keep clicking on the email to mark them as important? Don't worry,  we've got your back.

Simply, mark multiple emails and press "=" key to mark them as important.
SEE ALSO: How Do Gmail Spam Filter Works? »
7. Forward an Email at Once
Got an important email which you have to forward?
Well, to be exact you need almost 5 seconds to open an email and click on the "Forward" button. May be you could argue that losing 5 seconds of time doesn't matter to you. But, what if you could do it in a second?

You just have to press "F" after you open the email. And, you'll be greeted with the message box asking you to enter the recipient details in order to forward the email.
8. Navigate through Email Threads with Ease
Is there a long email thread?
If that's the case, you would have to scroll and search for a specific message, leading to – scroll – click – scroll – click, sequence of action.
But, fret not, this would be the last time, you would be doing this.
Simply, press "N" in order to navigate through the email threads and check which one do you need to look for, with ease.
9.  Navigate Back through Email Threads
Pressing N was one of the Gmail shortcuts which let you move forward to the next email thread. But, assuming that you are a "human being", you may have missed looking at an email thread carefully and you would need to go back as well. What should you do now?
Well, at that time, scrolling up wouldn't be convenient. Instead, press "P" to move back through the email threads.
SEE ALSO: 10 Computer Tips You Probably Didn't Know »
10. Read the Latest Email (Bottom-Top)
For instance, if you've clicked on a wrong email message which you didn't want to read, but you wanted to read a newer email.
To achieve this, you need to press "K".
11. Mute an Email Thread
Is anyone disturbing you with continuous emails? Leading to a long email conversation? And, you finally say – "I am not having this conversation!".
Simply, press "M" to mute the email thread. So, that you won't be notified of further replies to the specific email thread.
Wrapping Up – 
Gmail Shortcuts Cheat Sheet
Finally, these are the most important Gmail keyboard shortcuts cheat sheet hand-picked by us that you should be using. It will help you become more productive and also save a lot of time.
Do you know about other interesting but useful Gmail shortcuts? Having problems using them? Let us know through the comments section below.