When it comes to Real Time Strategy games, Age of Empires has been the gold standard for some time. It is worth noting that the game has been keeping its pace from 1997 when the first one was launched. People seem to love how Age of Empires has blended history and player action to bring a unique gaming experience. Apart from being a commercial success, it is loved by gamers across the world. That having said, it is not the only real-time strategy games out there. That is why we wanted to cover some of the best games like Age of Empires.
Quite recently, we had covered the best games like Skyrim, if you remember. In this article, however, we will have a look at some of the best real-time strategy games like Age of Empires. We have considered standalone games as well as spin-offs like Age of Mythology. The point is, if you find Age of Empires boring for one reason or another, you can count on these Age of Empires alternatives.
12 Games Like Age of Empires
Table of Contents
1. Rise of Nations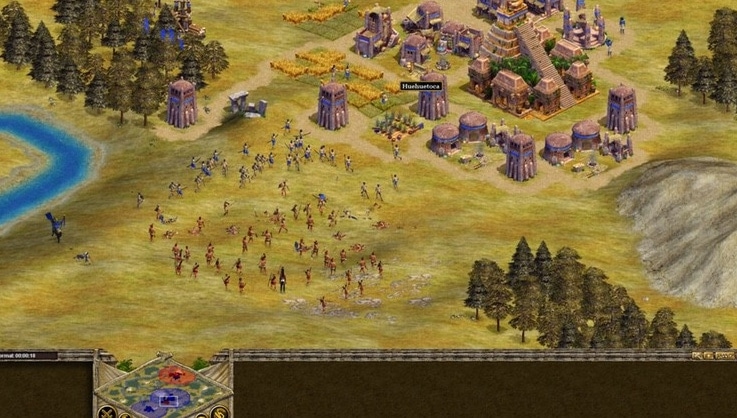 Rise of Nations is one of the best video games like Age of Empires, for many reasons. This real-time strategy game deals with the progress of an ancient city to a fully-fledged nation. During the progress, you will have to develop strategies for areas like military, infrastructure, etc. and deal with combats and battles. As it goes on, you can turn that ancient city into a city in the current Information Age. In the same game, you will see basic sea supplies and high-end helicopters. Also, depending on the city you have chosen, there are some of the extra elements as well.
2. Total War: WARHAMMER II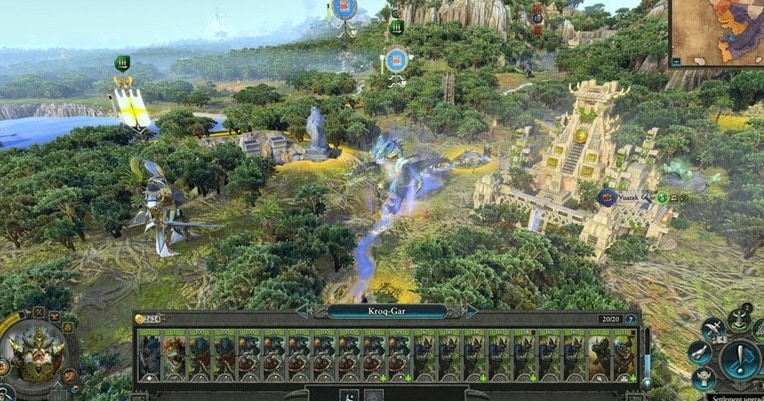 Total War: WARHAMMER II is another awesome choice when you are looking for RTS games like the Age of Empires. In this game, you have to take the right decision to explore the surroundings, expand your empire and conquer the others. If you are more into battles and strategy management, Total War: WARHAMMER II lets you do that as well. It's also one of those open-world games where you can explore and build a world of your own. Diversity is also one of the reasons why Total War: WARHAMMER II is quite popular among the RTS community.
Check Out Total War: WARHAMMER II
3. Stronghold Crusader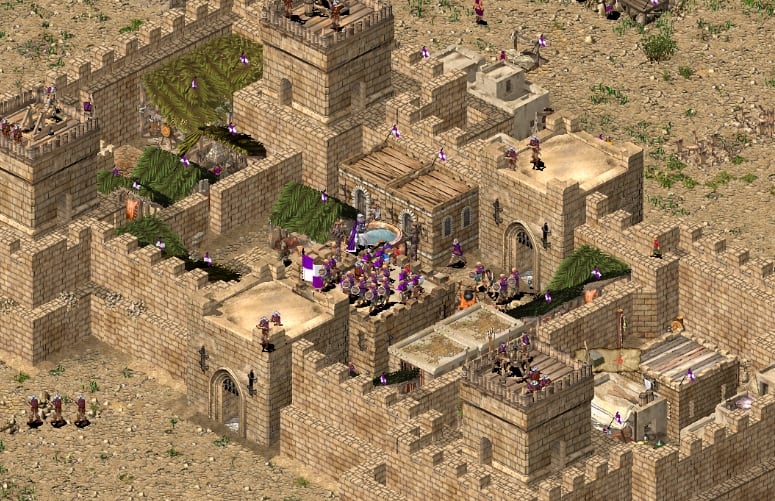 Stronghold Crusader is basically a city-builder simulator game. However, there are some RTS elements that make it one of the best games like Age of Empires. It's actually the sequel to another simulation game from the same developer. Apart from the city-building part, the game is all about whether you're preparing your society for the battles and issues ahead. Coming to the battlefield aspect, Stronghold Crusader lets you make different teams, combining people from various categories like archers and shooters. It also offers an option to battle with online players.
4. Europa Universalis IV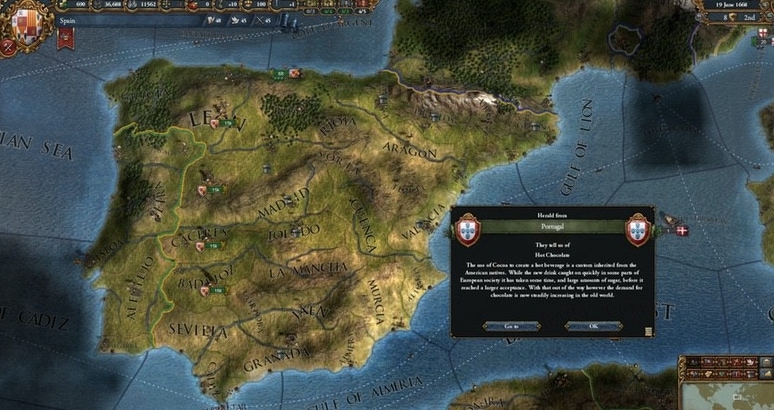 Europa Universalis IV is a game where you foresee the past, present, and future of a city. As it progresses from the ancient age to the modern time, you have to take decisions that convert the city into a global empire. It is powered by your own decisions and the powers you own, for many reasons. You have to use your trading skills, negotiation skills, and history management to win at Europa Universalis IV. It's also one of those very few games that represent accurate history. You will see the growth and decline of your empire as it passes through time.
Check Out Europa Universalis IV
5. Stellaris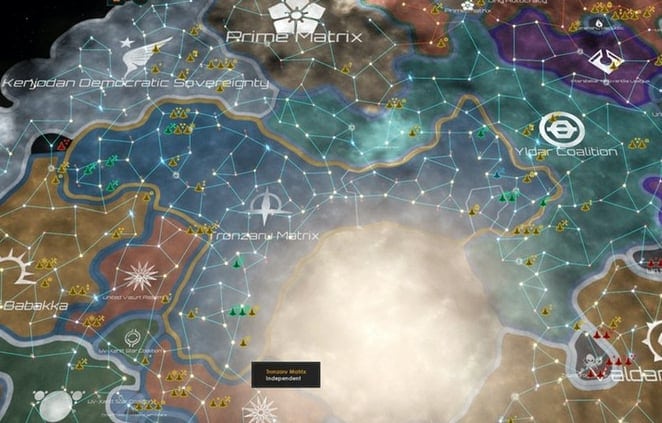 Stellaris is also a real-time strategy and exploration game like the Age of Empires. However, the difference is that it is not set on the Earth. Instead, the players are going to engage in a masterful play of exploring the space and exoplanets. It's a Grand Strategy Game, per se. As the game moves forward, you will find a higher number of galaxies — thanks to the stunning visuals here. You can explore them, conquer the place and get a stronghold for your empire. You will have to start low-key with this strategy game, but after a few hours of gameplay, you're all good to go.
6. Age of Wonders III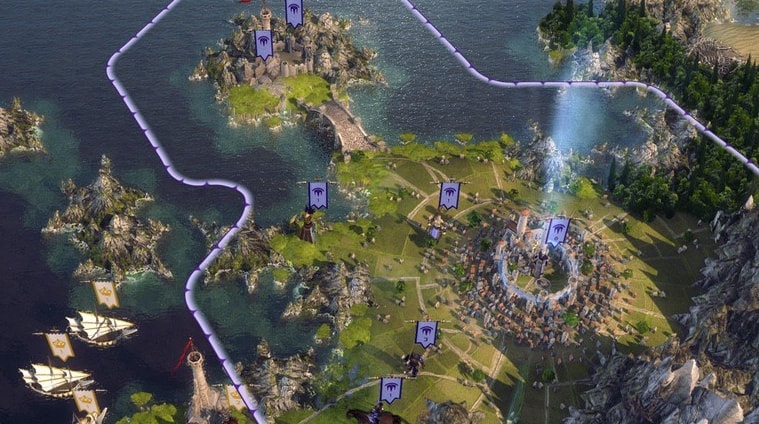 Age of Wonders III is an awesome fantasy-based Real-Time Strategy game that is almost like Age of Empires. The difference here is that you are going to rule a world that is made of fantasy characters and plots. There are also some role-playing elements in this game since you can choose from characters like Sorcerer, Rogue, Warlord, Dreadnought. Each character has its own priorities and the future of the world depends on the person as well. Apart from this, Age of Wonders III features wonderful exploration possibilities and tactical battles that require some strategy.
7. Hearts of Iron IV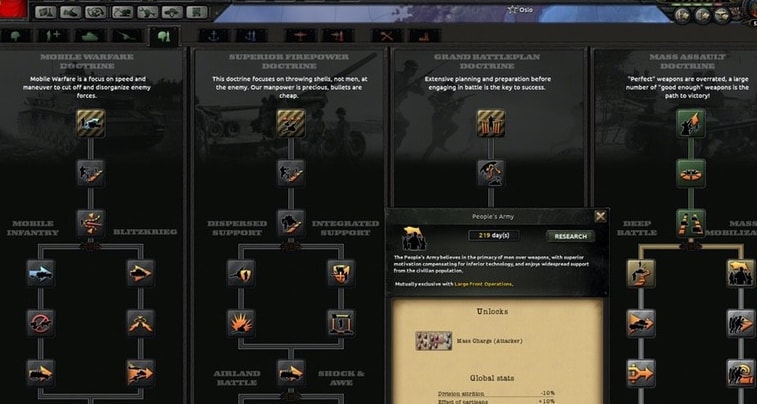 If you are looking for an Age of Empires like games that focuses on warfare tactics, Hearts of Iron IV is a superb option indeed. Real-time simulation of war is one of the unique features in here. As you make the commands from the center, you'd see what happens in the battlefield. The real deal about Hearts of Iron IV is that you can choose the most desirable nation and lead it to prosperity. Because it's based on the period of the World War II, you have different stories to explore. Hearts of Iron IV finds the perfect blend of strategy, war simulation, and control.
8. Medieval II: Total War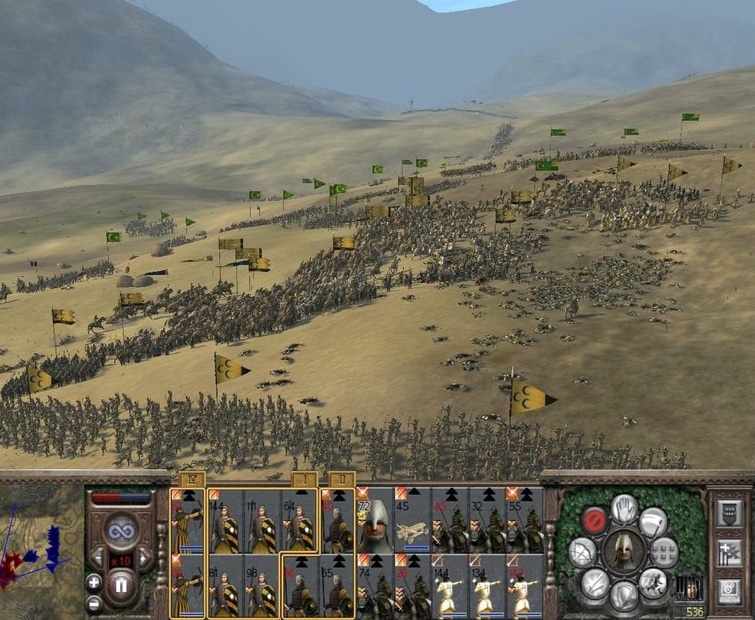 Medieval II: Total War is another real-time strategy game that gives importance to warfare simulation and a bunch of related aspects. In this title, you have to manage your troops and resources in a way that it finds at least one win at the battlefield. Because Medieval II: Total War offers support for offline and online multiple player battles, it is going to be more fun for sure. Even if you don't have much experience with its franchise, you should be able to start playing Medieval II: Total War within a few minutes. Once started, it assures an impressive amount of gameplay time.
Check Out Medieval II: Total War
9. Starcraft 2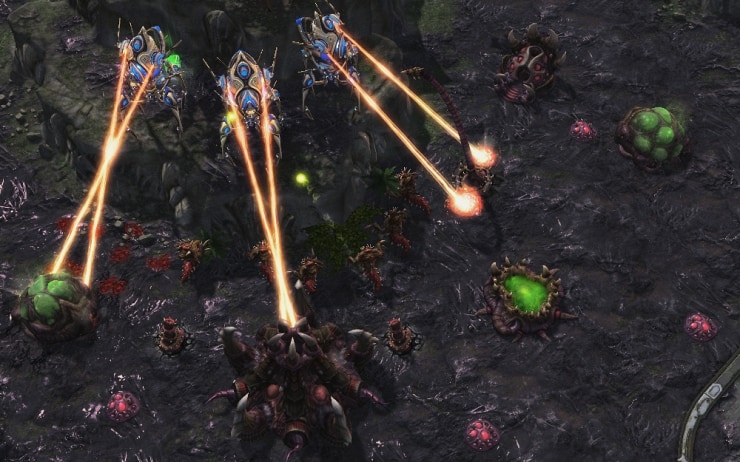 Starcraft 2 calls itself one of the ultimate real-time strategy games. According to what we and others think, it's one of the sure-shot alternatives for Age of Empires. Just like we discussed in the case of Stellaris, this is set in an intergalactic world. You will have to engage in intergalactic fights to start moving forward with the long plot. As you go along, you can engage in online missions as well. Apart from the full version, Starcraft 2 lets you play the game for free as well. Technically, you can start playing Starcraft 2 without paying anything, but upgrades may cost something.
10. Empire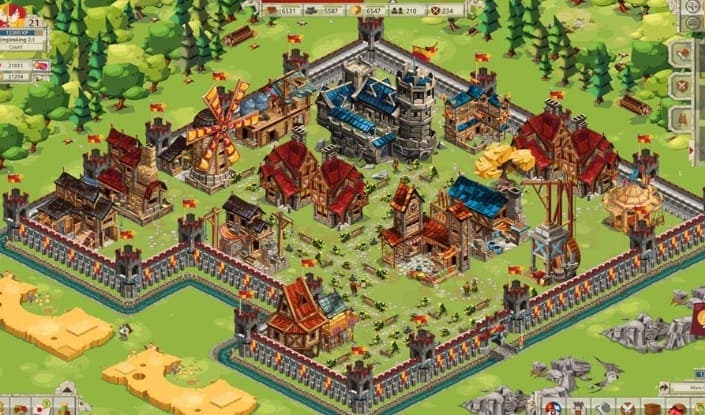 If you are looking for a completely free game like Age of Empires, you should check out Empire. It might not be a graphically rich game, but it's all fun. The best part is that Empire does not involve any installation. You can start playing the game from the web browser itself — via Flash. You have to build your empire from the very scratch while taking part in multiplayer battles and other game elements. It also has options where you can conquer your enemies, trade stuff across empires and become the best. Because it's web-based, you're likely to love the multiplayer aspects.
11. 0 AD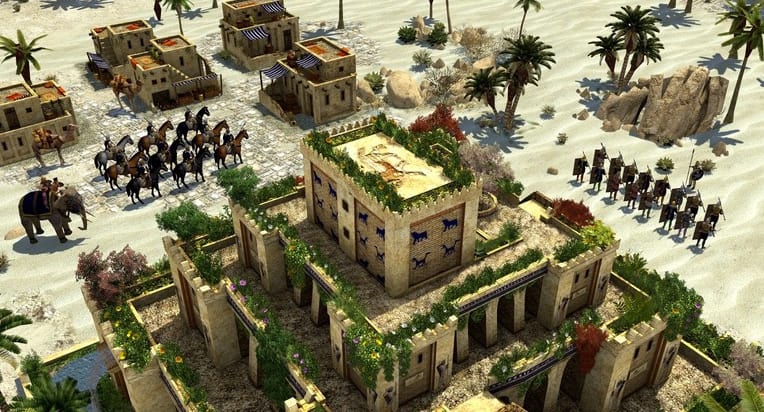 0 AD is a noteworthy game you should consider. Although free and open source, it delivers one of the best experiences in real-time strategy gaming. Because of the free nature, 0 AD has succeeded in creating one of the biggest user-bases as well. Available for Windows, macOS, and Linux, this game should offer a rather cool and unified experience for most people out there. The best part is that there is no need to worry about app purchases or in-app deals. The game is noted for the stunning graphics and the nature of execution when it comes to building and deploying your empire.
12. Total War Saga: Thrones of Britannia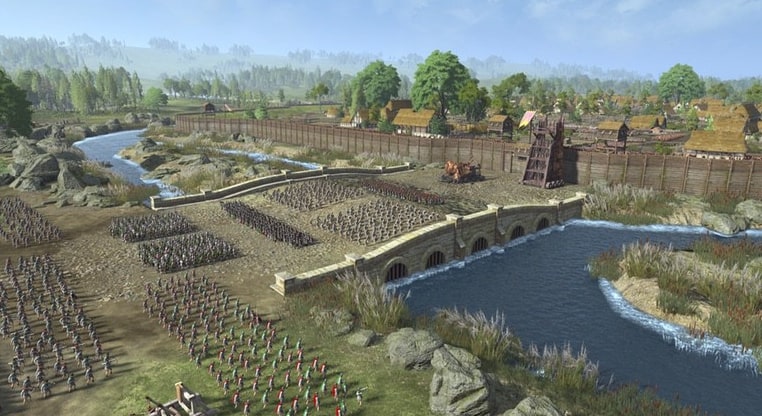 To end the list, we have Total War Saga: Thrones of Britannia. It's one of the most popular real-time strategy games like the Age of Empires, and you can download it from Steam itself. You have once again a title that is focusing on Viking invasions and the war. Total War Saga: Thrones of Britannia offers one of the top-class simulations of war. Even when we keep the awesome plot and superb action aside, what makes this game so cool is the amount of strategy you have to include. That alone makes Total War Saga: Thrones of Britannia one of the best games like the Age of Empires.
Check Out Total War Saga: Thrones of Britannia
The Bottom Line
So, folks, these are the best 12 games like the Age of Empires you can play right now. As you can see, we've tried to maintain some diversity here. Suppose you are someone who likes the sci-fi, intergalactic plot for a game. Then, you have options like Stellaris. In other instances, the options like Total War Saga and Hearts of Iron are also good choices. The point here is that you will be able to find at least one game that corresponds with a time-period. There are also games like Age of Empires that let you go through the span of time.