Last month we started a brand new series where we curated a list of new products that were launched/revamped during the course of the month. It was our attempt at bringing some really good innovations to the spotlight for our readers and at the same time, an attempt at helping the brand to gain some amount of traction through the post. Based on the response we received, we've decided to make it a monthly series.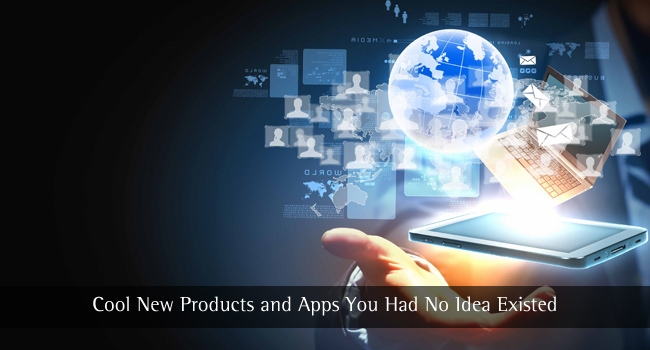 The list is not categorized, it contains a mix of things, everything from games to apps to APIs to even physical devices. We will go all out in keeping you updated with the hot and happening product launches each month. We've got some pretty exciting stuff to tell you about so without any further delays, let's get right into it.
Cool New Products and Apps – September 2017 List
GitCoin
A major part of the software ecosystem is powered by open source. Even closed source software stacks make use of some sort of open source technology in some way. But if you see how many people actually contribute towards open source software it's only a small fraction of the community. Unless developers push the open source ecosystem forward there's no way in which the industry will move forward. GitCoin is aiming to solve this problem.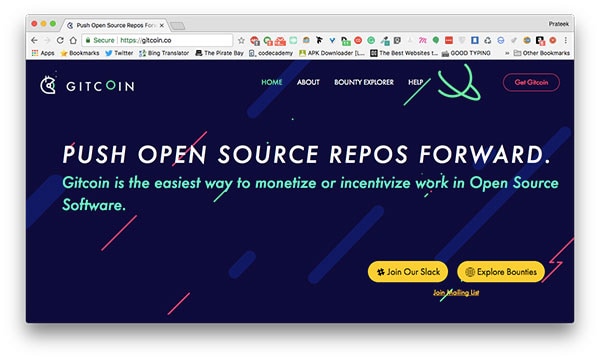 By adding a monetary side to open source software development, the site is trying to lure in software developers to contribute to open source projects. Once your contribution is accepted you will get paid in cryptocurrency. The service has just launched so the list of projects you can contribute to is fairly minimal but if the idea catches up with the community, you can definitely except the listing to expand. Check GitCoin here.
Sublime Text 3
The most important component of a developer's toolkit is the IDE (Integrated Development Environment) they use. The kind of feature set an IDE provides is a major factor which determines a developer's productivity. Code completion, smart lint checks, and rich language support are some of the most common things we look for before we pick an IDE. This month one of the most popular IDE (or Text Editor if you want to call it that) received a massive update.
It's Sublime Text and they just released Sublime Text 3 which brings a bunch of new features to the table. First and foremost is the new look and feel which includes an all-new logo for the editor. The editor now has support for high DPI. It brings a new theme to the pack, Adaptive which inherits colors from the color scheme. On macOS, you get Touch Bar support for the new MacBook Pro. Internally there are several improvements which significantly improve the performance. The editor seems much more stable with the 3. For a full list of the changelogs and to grab yourself a copy head over to their website.
Remote Age
The advent of the internet has changed our lives significantly. And with the access to the internet becoming more mainstream across the globe, a lot of things about how we work and live in general has changed. We've ushered in the era of media streaming, completely cutting the cable TV chords. Another aspect of our lives that has been and is actively being impacted by the connectivity that the internet offers is how we work. Being physically present at the office is no longer a requirement for most companies. This is especially the case with tech companies which work mostly online.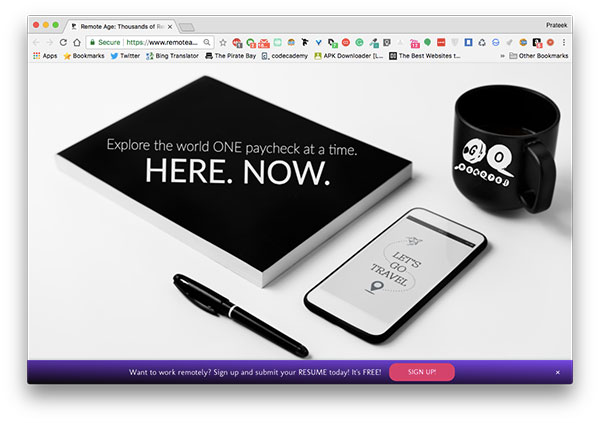 This means that you could be sitting on your couch, 1000 miles away and still making a contribution to the business. The product I'm gonna show you now is going to make the task of finding a remote job much easier. It's called remote age and it features some of the top tech companies around the globe, willing to offer software development and design roles for candidates looking force remote offerings. Again, the product is fairly new, so the listing is very small but it still includes some bigshots like GitLab. Head over to this link to learn more about Remote Age and if you do manage to score a remote job through the site, let us know on Twitter.
Fast-CLI
Often times we want to know what's the speed of the network we are connected to. It may be an informative need or maybe a troubleshooting need. The most common approach people follow is opening theory browser and heading over to the Ookla speed test website. While this is fine, sometimes it just wastes a lot of time especially when you're in the middle of something. If your connection is extremely terrible, however, you can rest assured that the website won't even open.

In such situations, a command line utility comes really in handy. Fast CLI is a command line utility that lets you diagnose/examine your connection speed using the Fast service by Netflix right from the comfort of your terminal. Head over to their GitHub page to learn more.
Stride
Slack has been ruling the team communication segment ever since it launched. It offers everything you would be looking for to make sure you're not switching between tabs in order to get your job done. Integrations and Bots take Slack to another level. In recent months, Slack has started facing some serious competition, with players like Microsoft and Amazon entering the segment. This month Slack got yet another competitor and this one comes from Atlassian, the company which specializes in building tools for developers. It's called Stride and here's what it has to offer.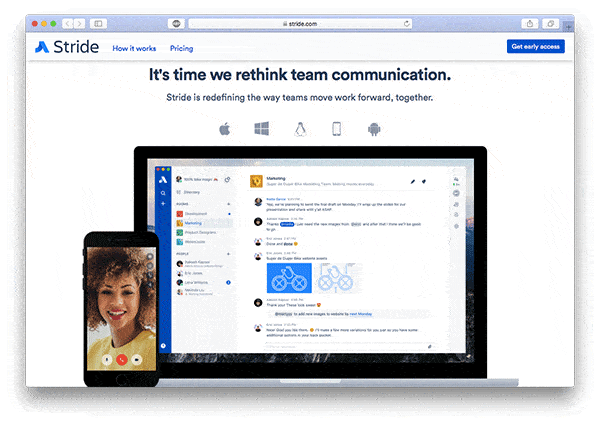 The USP of Stride is decisions. Decisions let you pick a point in your conversation and mark it as a decision for future reference. You can also turn your conversations into actions by creating tasks in your rooms. Stride also offers quick access to video chat and screen share. There's also a Focus mode that would snooze your notifications and allow you to work in peace. It's in preview right now so if you're interested in checking it out you can visit their website to request access.
AR Solo Basketball
When Apple took the stage in San Jose this spring at WWDC 2017 to showcase ARKit, it gave us a glimpse at where the computing is headed. Augmented Reality, if you don't already know is basically a technology which brings virtual objects into the real world by composing objects into our scenes using advanced computer vision. So far only Apple has been able to successfully showcase AR as a working platform as a part of their product.
With iOS 11 already out there's gonna be a bunch of new games and applications headed our way. One among them is AR Solo Basketball. It's basically a single player game where you have to shoot a virtual basketball into, well a virtual basket. It's fairly simple but where it's interesting is the AR part. It uses your camera to bring the court to your real world. Head over to the AppStore link to try it for yourself.
Monument Valley 2
Monument Valley, the puzzle game that was released in 2014, was the highest rated games across all platforms. It was minimal yet something worth wasting time on. If you played it and enjoyed the experience you'll be glad to know that it now has a sequel. Aptly named Monument Valley 2 was released to the AppStore this month.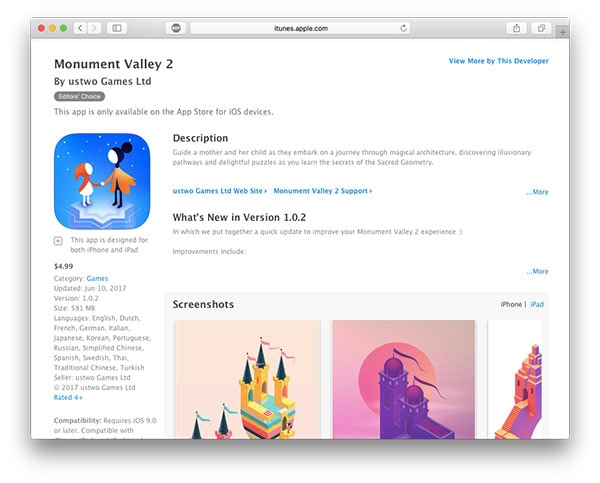 Monument Valley 2 is a new storyline in the same universe. This time it features 2 characters. It's a story of a mother and a child who embark on a journey of discovery. You have to help the mother as she teaches her child about the mysteries of the valley. The game features some serious beautifully visuals along with great audio. Head over to the AppStore listing to grab your copy today.
Synonymful
When you're writing a professional email, cover letter or a job application the last thing you want is to introduced poor grammar and substandard vocabulary in your document. Wouldn't it be nice if you had a tool which could suggest you better synonyms for the words you've used in your document?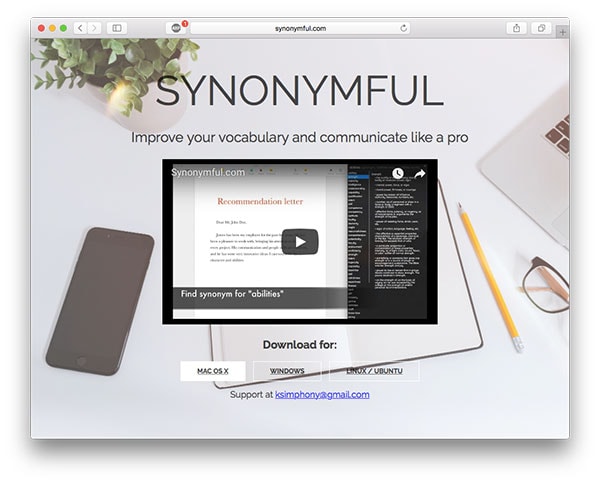 If you answered yes then Synonymful is just for you. It will help you find better synonyms for words within your document. It is available as a standalone application on macOS, Windows and for a change, on Linux as well. It's free to download so head over to their website to check it out.
Muzzle
Imagine you're in an extremely important meeting with your investors and you're in the middle of making this amazing pitch you've been working your ass off on and in the middle of your presentation you receive a notification in your email reminding you to pick up your laundry or a message from your friends asking to pick up the 6 pack beer on your way back home.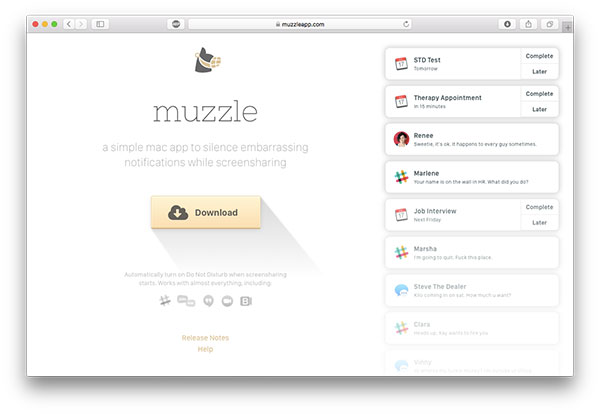 Situations like these turn out to be extremely embarrassing and if you've been in this place by any chance you're gonna love this product. It's called Muzzle and it's a Mac app to silence your notifications for a specific time while you're screen sharing. That's it, it's that simple, just head over to their website to try it out for yourself.
Boxy 2
Inbox was a whole new take on email by Google's Gmail team. It offers smart bundling of emails and quick reply and a host of other features. Unfortunately, it's only available as a web app and mobile apps with no support for desktop. That's sad for people who use their computers to catch up on the emails all the time and don't want to launch a browser for getting distracted. If you fall in that crowd, this one's for you.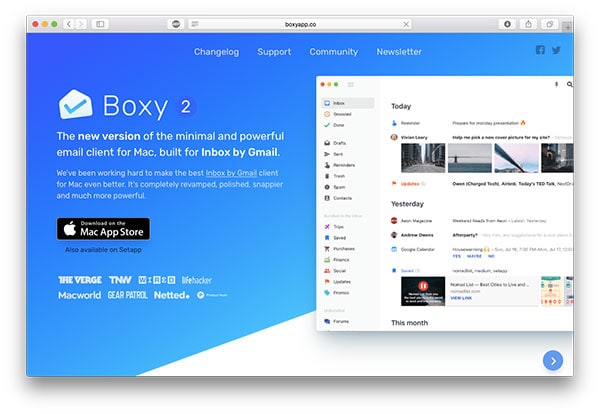 Introducing Boxy 2. It's a new version of the popular email client but now it is built for Inbox. Boxy 2 offers a ton of visual customisations. This includes a host of colors themes and compact and expanded layouts. You have the usual features like multi-account support, a pretty email composer, and an overall rich email experience. If you receive a lot of newsletters on email, there's a reader mode in the app. Head over to their website using this link to try it for yourself.
Conclusion
That's all we have for this month. Try out these new products and if you happen to absolutely love one of them, let us know on Twitter or in the comments section. We will keep this series an ongoing thing with an attempt to bring you the best products each month. See you next month with yet another list of amazing launches. Until next time, this is me signing off!