Technology is evolving by the hour. Things our grandparents fantasized about and saw only in the movies are now some of our most frequently used tools. Who would have imagined in the 80s that we would be interacting with people all across the globe and be watching all sorts of amazing videos on a slab of glass which you interact with by touching the surface?
The internet has brought all of us closer and by leveraging the power of the ubiquity of the internet, developers and pioneers have built products which solve some key problems in our lives. Today we have so much information being thrown at us that scarcity of information that was once the problem in the past is no longer the case. This also raises a problem. There's so much noise on the network that discovering new products which have a good amount of potential of becoming the next big thing often get lost in the echo.
With this series, we're trying to help you with that. Every month we will curate a list of cool new products, their launches and recommend you a handful of our favorites so that you, our readers can get hold of sometimes new to try out every now and then. For this pilot article, we're covering 10 new products, apps, and services launched in the month of August. The list is pretty extensive so without any more ceremony, let's get started.
Cool New Products and Apps – August 2017 List
Blockchain Demo
Blockchain and cryptocurrency are the hottest topics on the internet these days. Unfortunately, the intricacies of how Blockchain works are known only by a few. A lot of analysts have laid forth their predictions as to how this new technology will revolutionalize the industry, and it won't be just the software industry that will be affected. It only makes sense for a tech enthusiast like yourself to get a hang of how Blockchain works to stay ahead of the curve. This website does an amazing job at explaining how Blockchain works and how a block is mined. Since the topic of Blockchain and cryptocurrency is huge in itself today to cover in a single article I'm gonna redirect you to the website directly to get a good understanding of how everything works.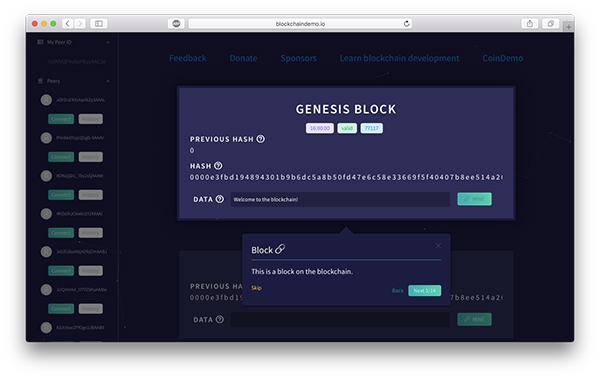 Wallpaper Wizard 2
Customizing our devices is one of the things we obsess over after all the devices are a natural extension of ourselves. On Android, you can literally tear apart the entire look and feel to use something totally different. But on PCs, Mac and iOS you're limited mostly to changing the wallpapers. Picking a wallpaper can be a hectic task these days considering there are so many sources to get one from. This is where Wallpaper Wizard 2 comes in. This app gives you a curated list of wallpapers to pick from. Notifications only that you can set an interval to auto change the wallpaper on your desktop. Being a Mac exclusive app this one takes care of the different resolutions of all your devices. No matter how many different displays you juggle with, Wallpaper Wizard will make it look crisp on all of them.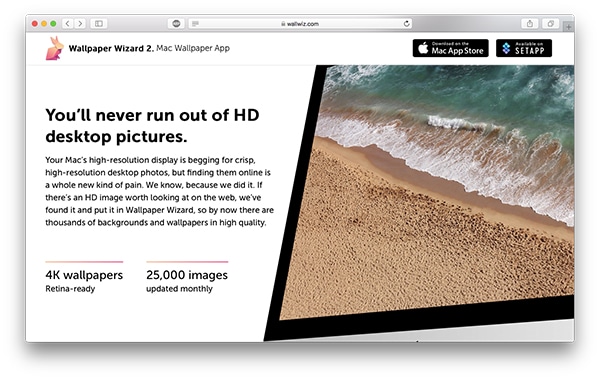 Studio
If you are a designer you might have found yourself creating mockups and wireframes for your clients almost every other day. The design segment is dominated mostly by the Mac ecosystem. But what if you're a designer and you're in love with Windows or heck, what if for some weird reason you run Linux on your machine? Most popular Adobe apps won't even be available on Linux and Sketch etc are all Mac exclusive. If buying an expensive device is not an immediate option, Studio is. Studio is a prototyping tool that's cross platform in a sense that it's web based so you can access it pretty much everywhere you can get hold of a browser.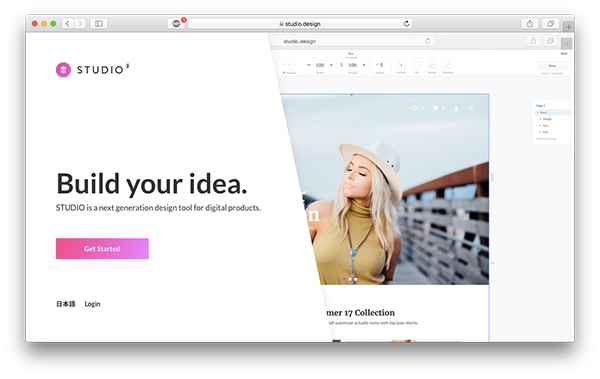 WhatRuns
Ever came across a beautiful and functionaries website and wondered God what makes it run? I have been there a couple of times and while you can inspect the site and get hold of like 5% of how it waste made, the internals still remains hidden. WhatRuns is a Chrome extension that will tell you exactly what's making the website run. Since it's just an extension it's pretty lightweight.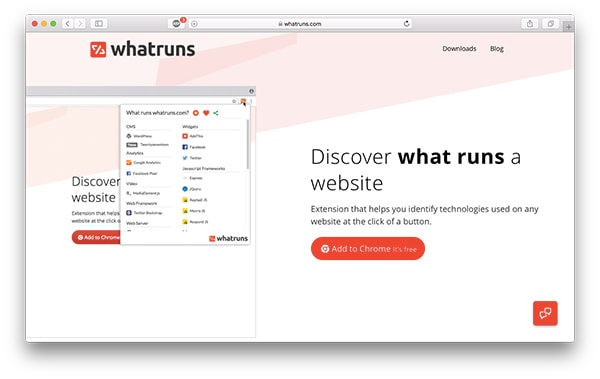 SpeechKit
WordPress users listen up. I mean literally listen up. I know at times it can be inconvenienced to go through a long-term post on a website. Especially if you're driving (in that case don't even think about it) or running errands. Podcasts work great in such situations. You just plug in your earphones and listen to what the hosts have to say. Wouldn't it be nice if your favorite blogs could just be read out to you? Speechkit would help websites do just that. It comes as a WordPress plugin so you can put it on your blog and have users enjoy your content without even seeing it.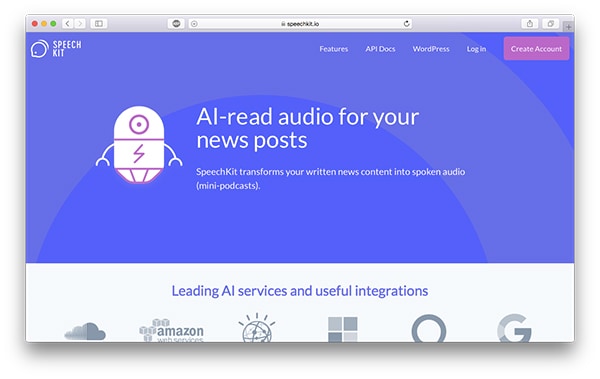 Rap.ai
Rap is a popular art form which boasts a huge fan base. I'm sure all of you have that one childhood memory where you tried rapping in sync with Eminem or Mike Shinoda. It's true that not everyone is good at it. Thankfully we live in a world where AI is advancing rapidly and we now have a product that can help you generate lyrics for any artists. No kidding. The site studies previous records by artists to generate similar lyrics. Options are limited as of now and it's not even deployed to a proper domain but it works flawlessly.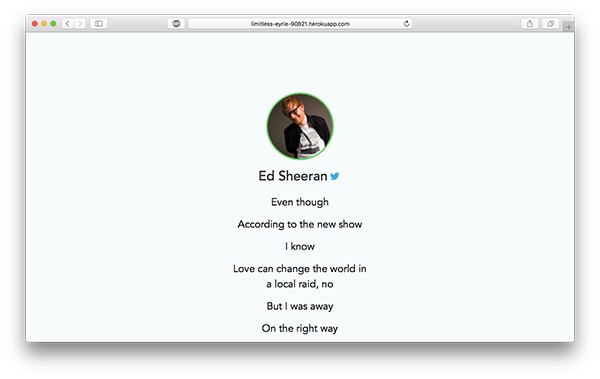 Leap.ai
Looking for a job is always an overwhelming process. You first have to look for companies with openings for profiles like yours then you have to apply for the interview and wait to hear back if you are selected for the interview or not. There are dozens of other things that come into place in this process. If you have been on this hell of a situation you'd be glad to hear that a company is trying to solve this problem using surprise, Artificial Intelligence. Leap.ai was recently featured on TechCrunch as well. The company is founded by Google veterans and it helps candidates score an interview with the company they dream of. They're trying to beat LinkedIn at their own best game. Head over to their website to check out the service.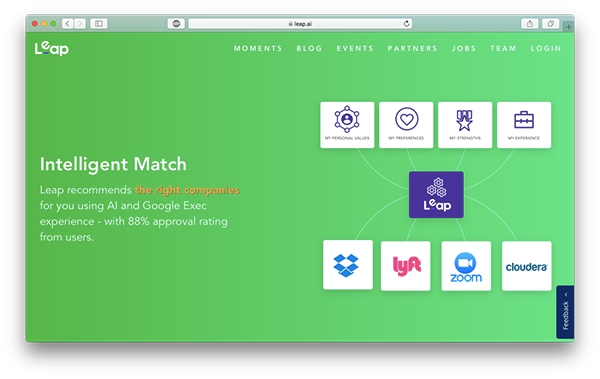 Opera Neon
I'm pretty sure that at some point in your life you've come across Opera mini browser. The company which made the Opera Mini has come out with an uber cool new browser which looks like something from the future. It's called Opera Neon and if you hold a sweet spot for good design, this one's gonna knock your socks off. The company's website says that each of the Opera Neon features is an alternate reality for the Opera browser. The browser comes with a new physics engine which makes the animations and transitions more real world like. There are tonnes of new features available on Opera Neon. You can check it out at the link below. It's currently available only for the Mac but you can expect a Windows release soon.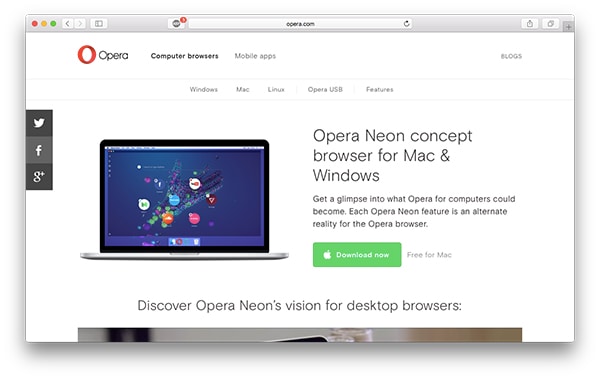 Caprine
Facebook Messenger is a messaging app used by millions of people every day. The service comes in as an app on Android and iOS and there's a website too but some people find it convenient to have a dedicated app for stuff like this. While Facebook has no plans of going down that road anytime soon, you can try out Caprine. It's a desktop app first Facebook Messenger. It comes with a little of interesting features like dark mode and the ability to block the typing indicator and also has notifications to keep you updated on your conversations. It's also open source so you can look at their sources code.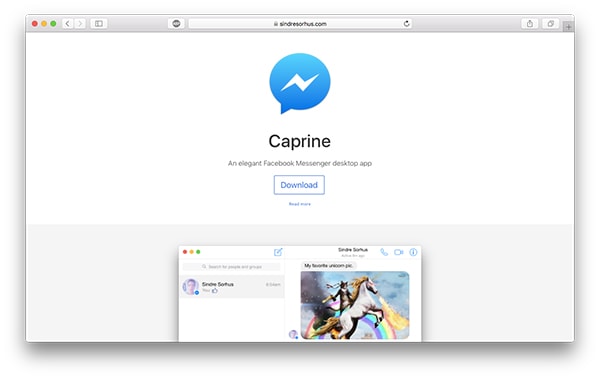 Nuage Email
Setting up a website is a long job. You first need to score a good domain name, then you need to build out the website and then configure a professional email address. While some of the things actually require you to go through each step, setting up that email shouldn't be so hard. Introducing Nuage. Nuage takes the hassle out of setting up the email address. It linking it directly to Gmail so you don't have to bother about having multiple inboxes either. It all happens in 2 steps.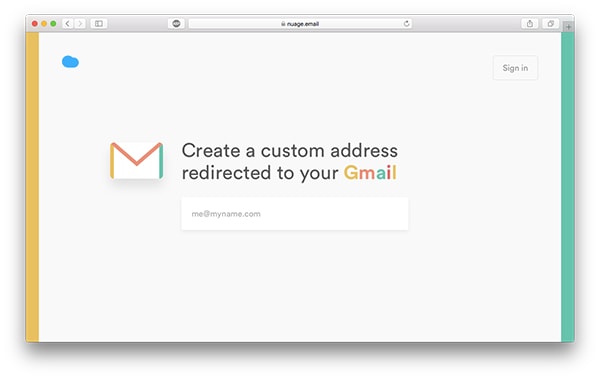 Conclusion – Cool New Products and Apps You Had No Idea Existed – August 2017
That's all that we have in store for you this month. Please try out the cool new products you feel will help you the most and let us know what you liked about them in the comments below. Also feel free to give us feedback on this series so that we can make it better in the coming months. That's all for the month of August, I will see you again in next month with another list of interesting products for you to try out.