You know people are crazy about gaming. In general, games could drive people mad about playing it all day. We've had a recent example – Pokemon GO. You are pretty much aware of the high-end hardware components you need in order to be able to play the games with its full potential experience. In addition, you need to have one of the best gaming monitors as well.
So, you haven't had an immersive gaming experience yet if you didn't have one of the best gaming monitors. A good gaming monitor makes sure that you get the best gaming experience.
Now, knowing that you need one of the best gaming monitors, let's check out what we've hand-picked for you.
Best Buy Monitors for Gaming
1. HP Pavilion 21.5-Inch IPS LED HDMI VGA Monitor
It would definitely give you the best premium experience being one of the best gaming monitors according to the gaming enthusiasts all over the world.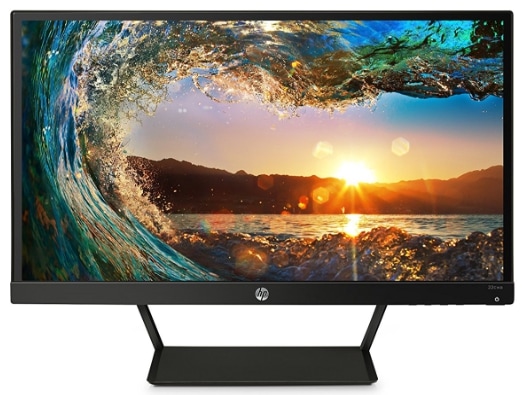 It comes with a price tag that might break your bank – $89.99. That's just sad that it doesn't offer a 4K resolution. But, an ultra high definition quality support – dubbed as Wide Quad High Definition. To be precise, it offers a resolution of 1920×1080 pixels. As you can guess from the image above, it's quite large – it's 21.5 inches in size. Dual HDMI ports make it an ideal choice for gamers. It also offers the DisplayPort which would be helpful for gamers with the high-end graphics card. You could mount it on the wall as well.
2. ASUS ROG Swift PG348Q – RoG Monitor
A beast for gamers, that's how we can sum up for this one. The screen size is 34 inches delivers a hardcore gaming experience. However, it's too expensive unless you love ASUS ROG products to satisfy your hunger for the best gaming experience. Well, it's definitely one of the most expensive gaming monitors you could find out there.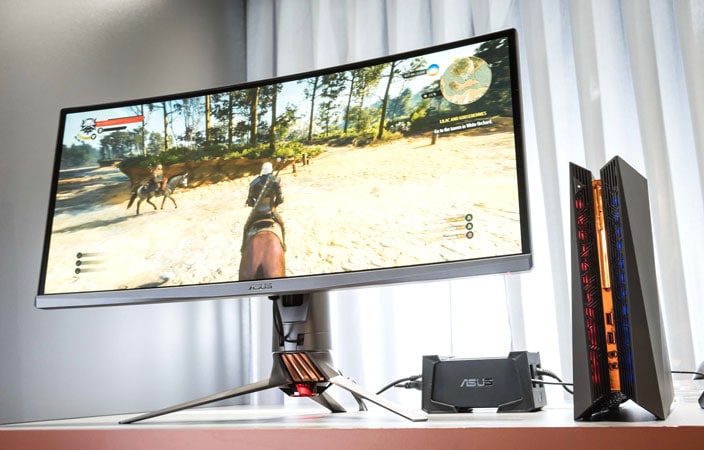 Also, it supports the G-Sync technology. However, it's a pity that it offers only two video inputs. It looks just fabulous. I can't help it. It's an ASUS ROG product, and gamers know that feeling!
3. ACER PREDATOR XB271 – G-Sync Monitor Review
Acer Predator XB271 – One of the excellent gaming monitors available out there. However, it would cost around $900. It delivers an awesome gaming and gray-scale performance. The screen size being 27 inches would be enough to give you an immersive gaming experience.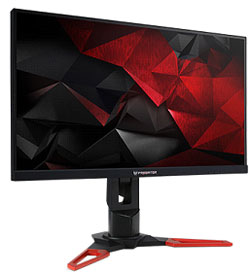 It comes with a tempting design. It is definitely attractive and gives a bezel-free look. Most of all, it supports G-Sync anti-tearing and smoothing technology. Isn't that what you've always wanted is an avid gamer? It offers a switch mode where you can choose among three different viewing experience. It features two USB 3.0 ports, an HDMI port, and a full-sized Display Port. It definitely makes your gaming experience more exciting.
4. LG 32MA70HY-P 32-Inch Full HD IPS Monitor with Display Port and HDMI Inputs
We know that feeling when you're a gamer but you don't have enough money to afford high-end gaming monitors. Don't worry, we've got your back. This is a budget-friendly gaming monitor priced at around $199.99. It's one of the best budget gaming monitors.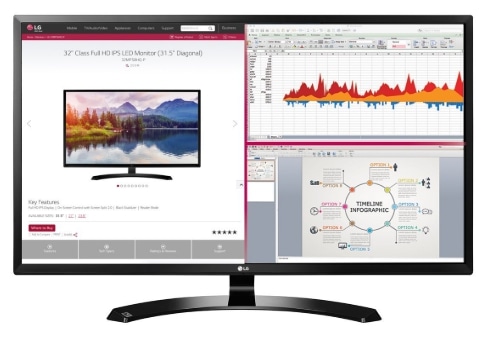 It's an HD monitor (1920 x 1080 pixels quality). It offers a refresh rate of about 144Hz. It's good enough. Unfortunately, it doesn't feature the G-Sync support. Although, it does support a Dynamic Action Sync feature that helps reduce input lags. Beneath the bottom bezel, you would find a game mode button that yet again offers three game modes to choose from. Two of 'em for First person shooter (FPS) games and one of 'em being the for Real-time strategy games.
5. Sceptre C278W-1920R 27 inch Curved Monitor Full HD 1080P – Best Buy Monitor for Gaming
It's a mid-range gaming monitor offering impressive performance and features as well as a reasonable price. Priced at around $159.97 – it comes with the much-needed features. Though it's not a big monitor, it looks good enough. It doesn't make much sense, but the rear side of the monitor looks great.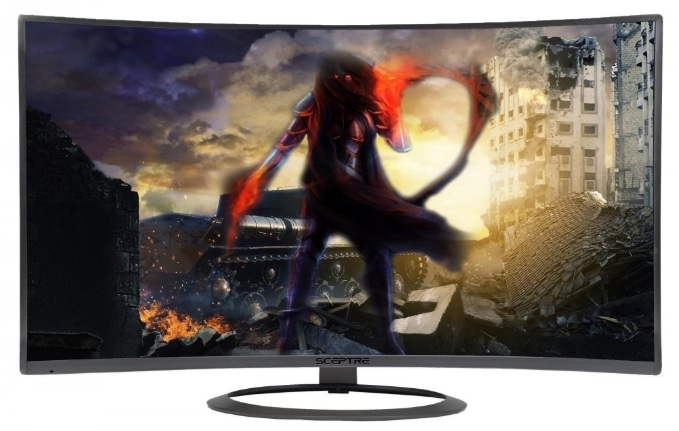 The most interesting thing that would impress you is its input offerings. It offers a DisplayPort, HDMI inputs, and a VGA and speakers. It's more than what you should get at that price range. However, one thing that may be a deal breaker for you – it only supports USB 2.0 connectivity.
6. Asus MG279Q – A Decent Looking Gaming Monitor
With a price tag of $546, Asus MG279Q proves to be a decent looking Gaming monitor. It's not one of the flashy monitors as you'd expect but comes with a fully adjustable stand.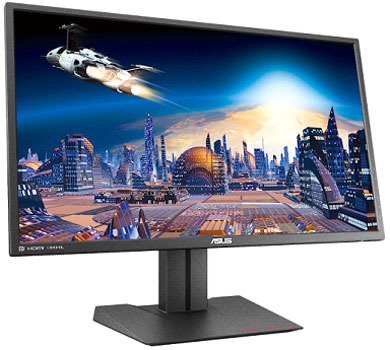 It is a 27-inch gaming monitor which supports AMD's FreeSync technology. A similar anti-tearing and smoothing technology. It stands out from the crowd by offering two DisplayPort inputs. First, being the mini DisplayPort input and the second – full-sized DisplayPort. Also, two HDMI input ports. Similar to other best gaming monitors, it provides different visual presets to adjust the gaming experience (includes – Scenery, Racing, Cinema, RPG, and FPS).
7. Samsung U32E850R – 32″ 4k Monitor
It's a 32-inch 4K resolution monitor. If you were looking for one of the best gaming monitors offering the 4K resolution, this would be it. It brings along the support for AMD FreeSync, which doesn't hamper the gaming performance while providing a refresh rate of 60Hz only.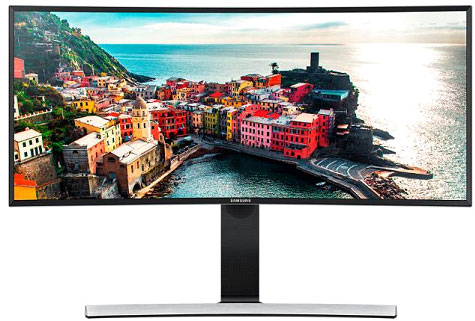 It's available for around $986. Of course, the price may be higher or lower according to where you live.
8. Samsung S34E790C – One of the Best Buy Computer Monitors
It's similar to the LG 34UC97. It features a 21:9 monitor with 3440 x 1440 resolution. Looking at the inputs, we get two HDMI input ports, one DisplayPort, and 4 USB 3.0 ports. It's curved as well and priced lower than the LG offers – $799. It's the best cheap alternative to LG 34UC97. In addition, it also supports AMD's FreeSync technology.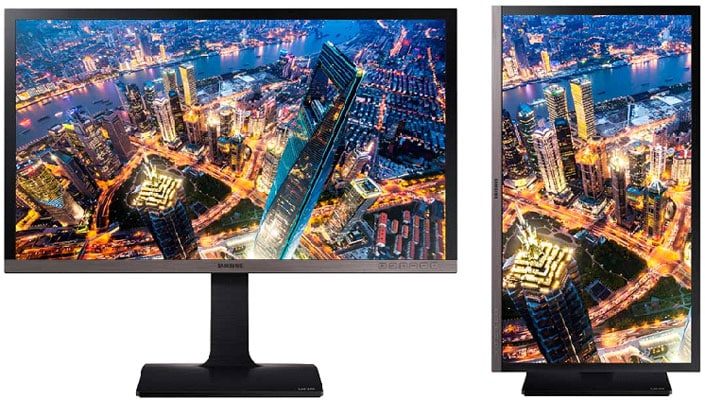 Now that you've known about the best buy monitors for Gaming. Which one would you prefer to enhance your gaming experience? Did we miss any of your favorite Gaming monitors? Let's know in the comments section below.