For those who expect more than WhatsApp and Messenger from their Android device, it is must to root their device, and get complete access to the different sectors of the Android environment. Quite ironically, almost all Smartphone manufacturers restrict root access in their devices, as to keep their brand name and bloatware. Rooting offers lots of capabilities, such as the advanced customizability, bloatware removal and performance upgrades like over-clocking. If you have a rooted device, you also have some other options such as the one to install customized ROMs and to get rid of the control of Google.
Yet another advantage of rooting your Android device! There is a huge collection of apps for rooted Android phones. So, once you have finished the rooting process, it's more about picking up the right apps so that you can get the best out of your Android-running Smartphone or tablet PC. In this article, we are here with a list of 10 must-have apps for rooted Android phones — shall we start?
Apps for Rooted Android Phones
SuperSU — Security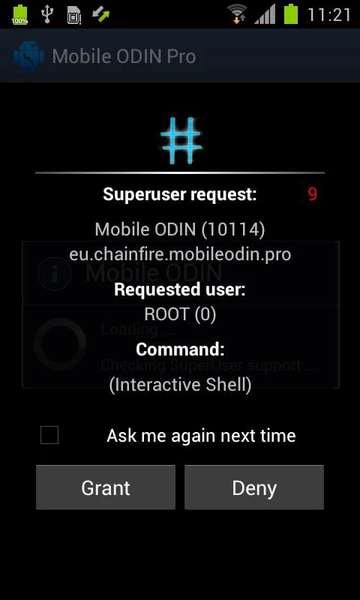 SuperSU is one of the must-install apps for rooted Android phones, as to make sure that root access of your device is not being misused by third-party apps. Often, when you flash a custom recovery, SuperSU is installed automatically. If it is not, you can download this lightweight application from Google Play Store. The best feature of SuperSU is that you can get notified if one app requires root access; you can get logs about the superuser access. Other features of this app include per-app configurations, temporary unroot, compatibility with recovery, complete unroot etc. It has a free version and another paid version, the latter of which costs $3.49. Either way, it's necessary for rooted phones if you are conscious about security.
Greenify — Battery Improvement
Greenify isn't actually a root-only apps, because it can work fine in non-rooted device as well. However, when you're using a rooted phone, Greenify can improve battery life of your device, quite dramatically. We had talked of Greenify in our previous post, as a method to improve battery and enable Doze Mode quickly. If you use Greenify, it's possible to put certain apps in the hibernation mode so that the resources will not be wasted; nor is there the loss of battery. Main options of Greenify include Aggressive Doze — which enables Doze Mode of Android more quickly — and the usage analysis of different apps you've installed. If you need extra improvement of battery, this is a must-install app.
Titanium Backup — Backup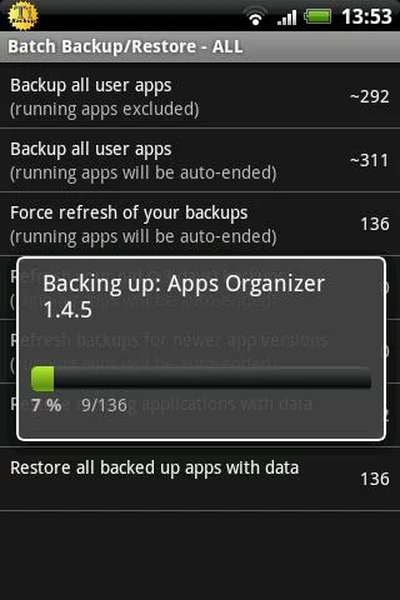 Despite the name, Titanium Backup is an impressive Android app for those who need advanced options. There are a lot of things you can do using this available-for-free app, mainly dealing with the backup. Of course, you will be able to backup your apps, data and other information to another source. Loved by both advanced users and developers, it helps in the management apps as well. There are options for removing bloatware stuff, freezing apps so that they won't consume resources etc. Other features in Titanium Backup Pro version include multi-user app data backup, multiple back-ups for apps, sync options with Dropbox and Google Drive etc.
Tasker — Productivity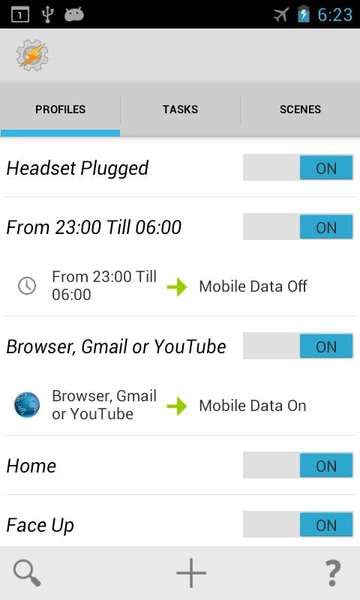 If you want to do great things with your Android Smartphone — such as triggering tasks and building shortcuts — it's a good thing to install Tasker in your device. From the option to turn on Bluetooth while you're on a specific location to another option to show different colour notification lights for different needs. In Tasker, there's an inventory of more than 200 actions, triggers based on time, app, location, events, timer etc. Also, you can create your own scenes that can be used as screen overlays. For instance, if you want to launch the Music Player when you plug in headset, it is possible using a single action-trigger combo. Tasker is literally your window to productive Android world, but the app is a premium one.
Device Control — Productivity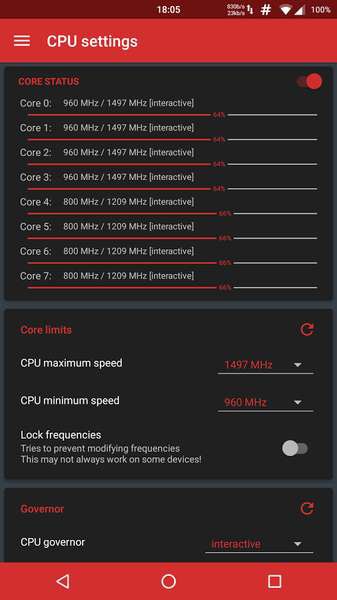 One of the major intentions of rooting an Android device is to have in-depth access to your Smartphone settings, as in terms of OS and hardware. However, unless you use a dedicated control app for rooted android phones, it will not be able to get the best option. Device Control is a premium, feature-rich and comprehensive tool for advanced level of control for your device. You can monitor and tweak several sections such as vibration strength, LCD power, CPU frequencies, voltage control, CPU temperature, etc. Since the control on CPU is available, Device Control will turn out to be helpful in over-clocking and all. The UI is also simple, letting you choose individual sectors easily.
System App Remover — Bloatware Removal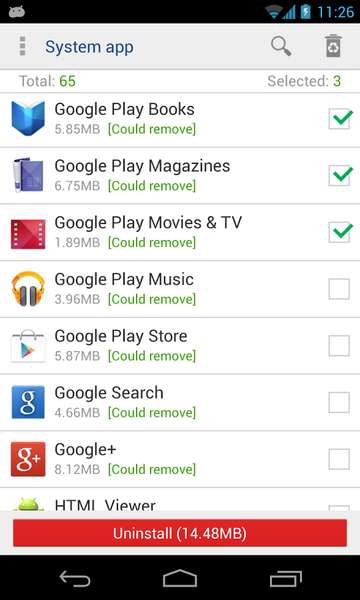 As we had mentioned in the introduction, one of the reasons why most people root their Smartphones is to remove those messy bloatware — which are the system apps that have been loaded into the device. This won't be applicable if you have flashed a custom ROM in your device. However, if you have just rooted it, System App Remover is a must app for your Android Smartphone. There are several options available, such as system app removal, app transfer and other options such as APK management. The tool can notify you if you are about to remove an app that is essential for the functioning of your Android device. It's available for free, by the way.
Flashify — Productivity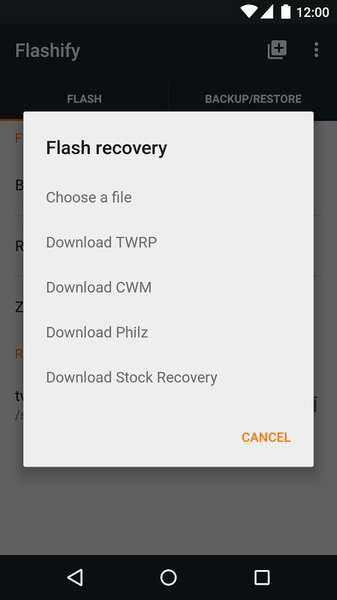 Wouldn't it be awesome if you are able to flash custom ROMs without even rebooting your device? If you think so, it is worthwhile to check out Flashify, which is a completely free app for rooted phones to flash .img and .zip files using an easy-enough User Interface. The app also gives an option to flash ClockWorkMod recover, TWRP, Gapps etc using the interface and flash all these instantly. It also has some cool options such as nandroid backup.  For those who do a lot with ROM flashing and recoveries, Flashify is a convenient solution, per se. It has a free version that gives you 3 flashes per day; if you need more than that, you need to get the premium package
FX File Explorer — File Management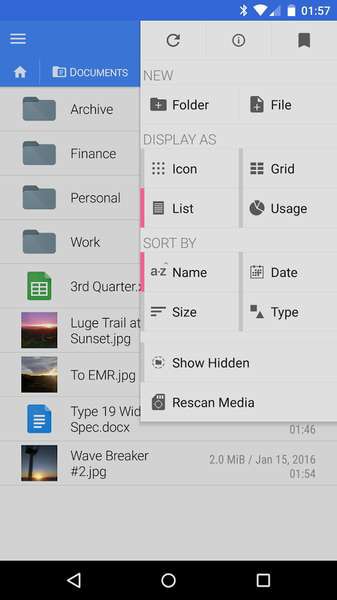 You may have used the standard, limited file explorer before you rooted your Smartphone. However, since you have done the rooting, you have more options awaiting you. FX File Explorer is one of the best file management apps for rooted Android devices, given that you like to have a simple User Interface. Apart from multi-window management of files and folders, this file explorer tool has some stunning features. For instance, there's FX Connect, which helps you transfer files using Wi-Fi Direct or NFC. At the same time, Web Access lets you transfer the files in your device via the web browser. The built-in options include text editor, RAR file extractor, image viewer etc. In terms of looks as well, FX File Explorer is impressive.
Link2SD — Application Management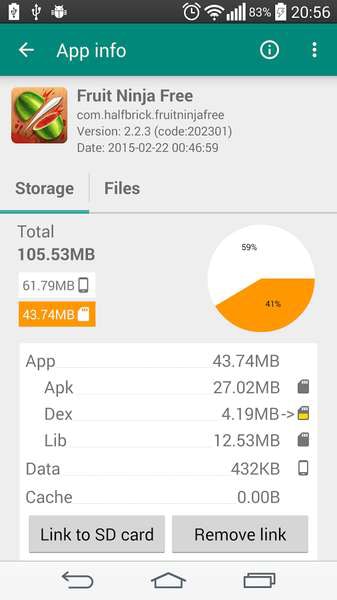 Link2SD is perhaps the most popular root-only app when it comes to transferring your apps into SD Card. Using this, you will be able to transfer almost any app to your SD card and is quite productive when your device does not have a big amount of internal storage. Rather than simply moving the files, Link2SD creates a link from the SD card in such a way that the device finds it as a part of internal storage. When compared to the several so-called App-to-SD apps out there, Link2SD is quite useful. The top features include Force Move, Batch Linking and Unlinking options, Conversion of system apps into user apps and other application management. After all, Link2SD is a free app for your rooted device.
DiskDigger Photo Recovery — Data Recovery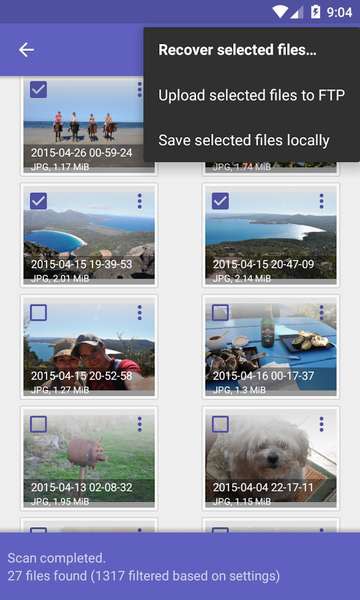 Last but not the least, DiskDigger Photo Recovery is one of the most practical apps you can have in your device that's having root access. As the name says, you will be able to recover the photos you have deleted from the gallery or other parts of device. Accidental deletion is a common thing from the standard gallery interface, but DiskDigger Photo Recovery helps you get back your favorite snaps. You can perform a scan with the app and you will be shown the list of recoverable files with the preview. Then, you can have the files recovered into your device. This simple-to-use tool is available for free in Google Play store. It also offers options for uploading the files into Google Drive and Dropbox directly.
Apps for Rooted Android Phones- Conclusion
So, we have listed the top ten must have apps for rooted Android phones available. We have included apps from the different categories such as file management, application management, productivity and data recovery. You may not need all these apps at once, but you can certainly pick useful ones. Do you have any recommended apps for rooted Android phones? We are eager to hear from you.