There are several ways an Android Smartphone can entertain you! You can listen to music, watch the favorite movies or chat with your friends— or, more probably, you can install the superb fun games on Android! In the fourth, it is a matter of fact that android has an incredible collection of apps and games, making it hard for a common user to pick. For instance, there are many first-person-shooter games, puzzle games, arcade games, adventure and idle games. However, to get the best gaming experience, you should make sure that you have with you the best fun games you'll get for Android.
In this article, we have come up with a list of top seven Fun Games on Android you can play using your Smartphone or a tablet PC. We have included games from different categories such as puzzle, adventure, endless, arcade etc. Plus, it is possible to find both free and paid games in this list; and you can choose depending on whether you like to pay for an excellent gaming scenario.
Following are 7 Fun Games on Android You'd Love Playing
Traffic Rider
One of the best fun games you can get on Android, Traffic Rider is a free Android game developed by Soner Kara, the developer of Traffic Racer. Despite being a free app, there are in-app purchases, in case if you wanted to have some extra coins or gold. In short, Traffic Rider is an addictive, endless racing game, which is different from previous one in list. For instance, the game comes with a fully-fledged Career mode, where you can complete certain missions to get points and new bikes; as you complete different levels and earn experience, new levels & vehicles will be unlocked.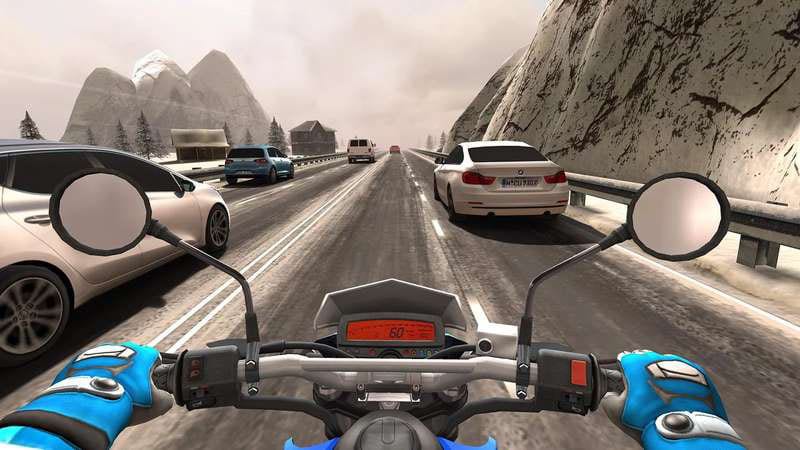 Talking of other features, Traffic Racer has a lot to offer. First of all, the game offers a first-person camera view that's quite nice for gaming feel. There is a collection of more than 20 bikes to choose from, customizable driving interface, detailed environment for race, online modes etc. Personally speaking, we should warn you that, as one of the most-played fun games on Android, Traffic Rider is quite addictive and may kill your time ;).
Alto's Adventures
Do you like endless games? Do you like snowboarding? Do you like to accompany Alto in finding his runaway Ilamas? If you have a YES for all these, Alto's Adventures is for you. As you ride, a superb set of graphics and story is awaiting you in the game play. In the game, you can go through the alpine hills; while you're sliding, you can navigate the runaway Ilamas back home, get rid of varying challenges, jump high and twist to earn a lot of points, unleash the maximum power as you speed up and do a lot more.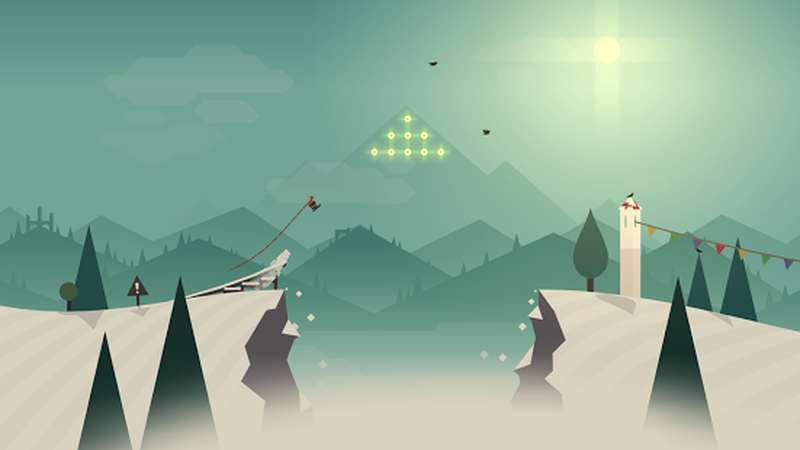 Talking of the gaming environment, Alto's Adventures doesn't disappoint us! There are several weather modes that keep changing, there's a set of handcrafted goals you can complete (or skip), multi-player mode where you can invite others to the adventure, a truly minimalistic but extremely mind-blowing design of UI etc. Praised by reputed voices such as WIRED, IGN and The Verge, this completely free fun game on Android is worth playing. It's a free game but there are in-app purchases if you want them.
Shadow Fight 2
If you want to step into the world of fighting, Shadow Fight from Nekki is a worth-going-for Android game, we bet. It has a complete career mode, where you — the Shadow, who became so, as the prologue story shows — are need to get involved in several fights, with several opponents. As you win different fights, the game opens up the new worlds and new masters, whom you need to conquer and have the seals. The game play is quite impressive and addictive. It also offers in-app purchases, and you may use them if you want to have more money for purchasing weapons and a lot of other stuff.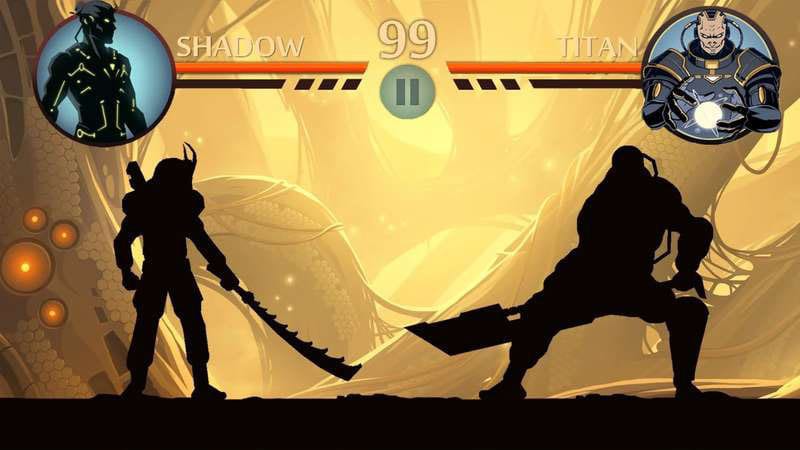 Despite all these facts and being one of the most-installed fun games on Android, Shadow Fight 2 does not consume much resources from your device. Even in a mid-range Android Smartphone, Shadow Fight 2 works seamlessly and it is possible to adjust the graphics level — in case if you prefer low-quality graphics. The control options are quite a lot intuitive and handy! By the way, the folks at college used to ask me, why I was moving my body when I'm playing this game ;)
Asphalt 8: Airborne
For some, fun Android game means stunning racing games. They want to race all through the way, hitting opponents and getting the first place! Well, when you are not ready to compromise the game play – or the graphics richness -, you should definitely try installing Asphalt 8: Airborne on your device. It's quite impressive if you've a Smartphone or tablet PC with high-end specifications and graphics rendering capabilities. In addition, you can have a better game play if your device has a bigger screen, with better display. That having said, you need to download the extra file that is going to cost you more than a few MBs.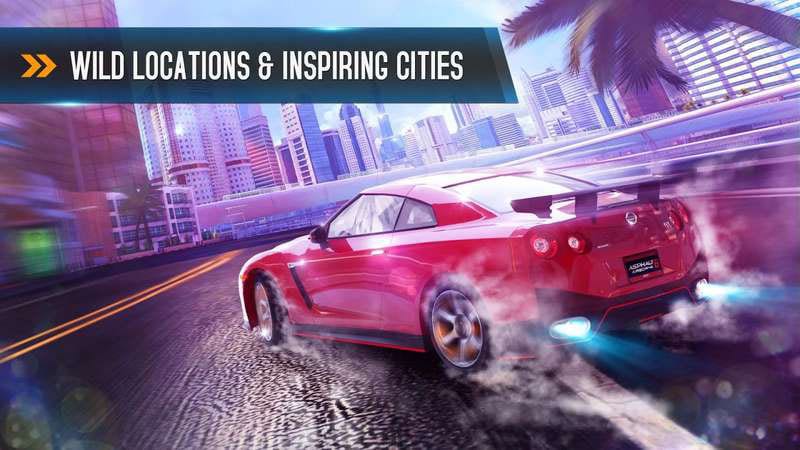 Talking of the game, Asphalt 8: Airborne is more or less on the right track of race gaming! There are around 95 cars to be used, and the collection gets updated, and the brands are familiars ones like Lamborghini and Ferrari. It's up to you to choose the location and mode of game and being 'Airborne', there are many options for speedy stuff and the related actions. By the way, you should make sure that you have a better hardware support before you install. If you don't, you can try the lightweight version of Asphalt.
Real Chess
You cannot always have the chess board and the stuff with you! However, with Real Chess — a truly addictive, well-developed and yet free Android fun game —, you can bring the chess experience into your Android Smartphone or a tablet PC. Real Chess is all about playing chess; let that be online, offline or multiplayer. You can decide the colour of your chess pieces, chess board and the style, choose the difficulty level you prefer, and start playing this game! If you have a device with better hardware options and accelerations, Real Chess can get you the best gaming experience.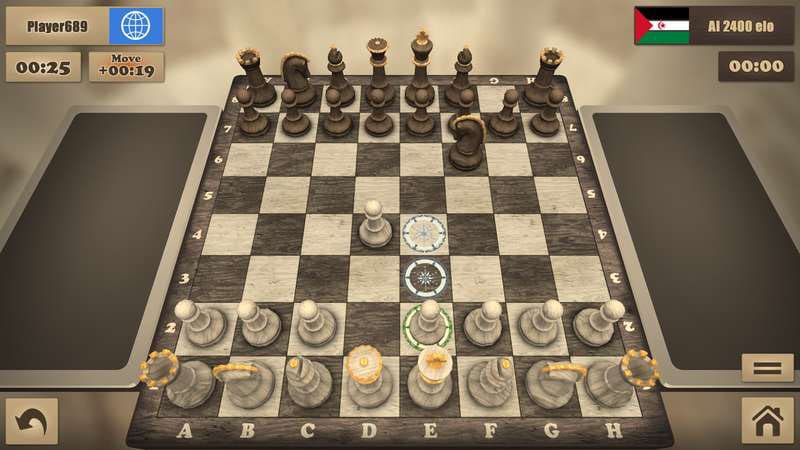 Getting into the game deeply, Real Chess has an impressive interface, with a truly REAL look. Not only the pieces but also the chess board seems quite real so that you can bring back the chess experience, especially if you have a bigger screen. Apart from this 3D graphics sector, other features include advanced online gaming feature, where you even can have chat with other players, have different themes etc. Also, you have support for both landscape and portrait screen modes.
WordBrain
We came across WordBrain quite lately, but the game didn't take much to make me addicted. WordBrain is a game that is full of words — you find words, and you find words again. Weighing only a few MBs and consuming only a few resources, WordBrain can be installed in your Android device in no time. And, when you open the game, you will be asked to choose the level and continue. As the name says, the game is connected to both brain and words. You will be asked to find the expected words from the given set of alphabets and the difficulty depends on the size of brain.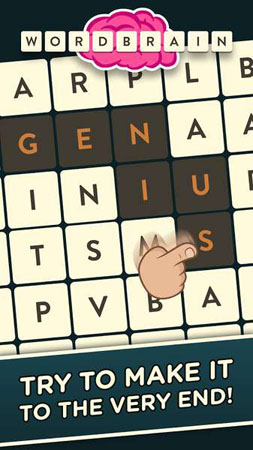 The game is seemingly simple, but wants you to think and over-think in the course of game play. This simplicity is an impressive reason why we have listed WordBrain as one of the best Android fun games in this list. In first levels, you need to find the words from four alphabets; as you go to higher levels, there are more alphabets and more words to find. However, a problem is that you don't have the freedom of selection — just find the word that the game means. Nothing less than that works here in WordBrain.
Doodle Army 2: Mini Militia
Doodle Army 2: Mini Militia, often known just as Mini Militia, is one of the most-played Android games you can have in your desired device. Personally speaking, it was after the popularity of Mini Militia that students here started the offline multiplayer gaming. Doodle Army 2: Mini Militia has a Wi-Fi-based multiplayer sector. One person will need to host a game, and others can come into the game play. Mini Militia is set in a particular area, where everyone is concerned about finding others and killing'em.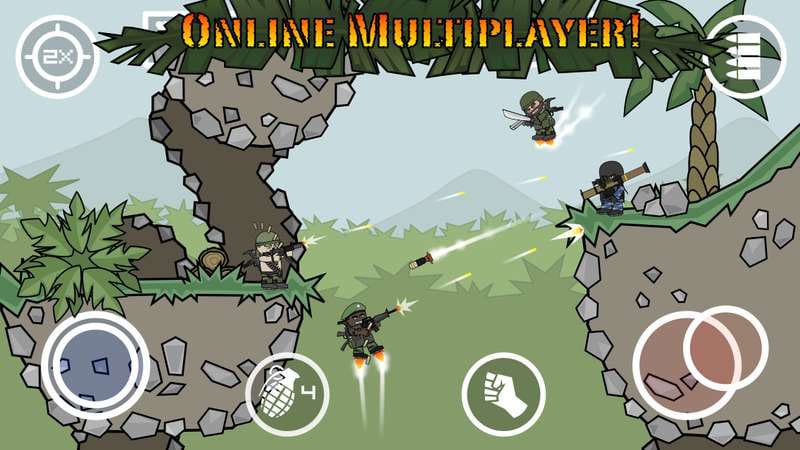 There are different gaming modes available in this completely free Android game, such as the Training mode, Co-op mode and the Survival mode. If you know where to find, you can get superb weapons. Despite the fact that the basic version gives an awesome game play, you can opt for the Pro pack when you need better online gaming and extra customization of avatars. In short, it's a game of guns, grenades and the tactics to escape from enemies ;) It needs to be noted that Mini Militia doesn't have much graphics to offer. Its soul is in simplicity — but, more of an addictive simplicity.
Conclusion:
So, we have listed some of the best fun games on Android. We have included games from different categories such as the multiplayer ones, endless ones, racing ones and all. It's up to you to choose, the desired one for you, but none of these games will disappoint you, we bet.