These day young generations want to spend their free time in doing something thrilling. Then why do go out for it when you can have all sort of thrill in your own Android-based phones.
Many games are available for playing all sort of things out of which most of the users prefer racing category games. Well here is a list of top 5 popular racing games for your Android which will make you go crazy.
1. Fast Racing 3D
Fast Racing 3D is a completely free, racing game for Android, which you can get from Google Play Store. The game, having attractive 3D graphics, would become a part of your favourite gaming list in no time, if you are fond of good racing games. Doodle Mobile has developed this exciting game in such a simple but great way so that even a kid will not mess up with the controls of the game.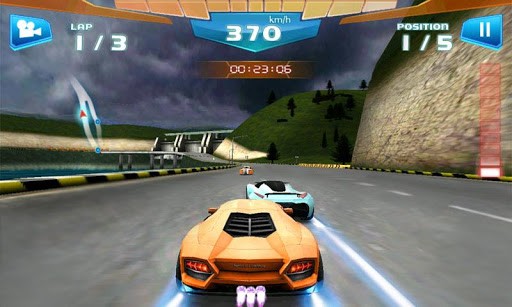 Like your popular racing games, you can get your already-unlocked car when you start the game, and you will have to gain more points for unlocking more, powerful, and beautiful vehicles for your racing career. There are also some quick race contests for getting points for unlocking high-class cars. The gaming experience would be quite awesome because you can either use the touch screen to control your car or tilt your Smartphone, if it has a motion sensor to steer your car.
The game, which has around 48 levels in the career mode, will be able to give you around 10 hours of continuous game play, which is something awesome for passionate gamers. Majority of you will be able to install the game on your device because it supports Android v2.1 or later versions. Viewing these altogether, Fast Racing 3D is one of the best, free Android games you can get.
2. Real Racing 3
Unlike other racing games you might have played, Real Racing 3 is the game, which is about to break existing rules as well as concepts of Android racing game, through the unprecedented way of presentation and Gameplay. Instead of letting you drive your car on the road, Real Racing 3 will make you feel as if you are in the car!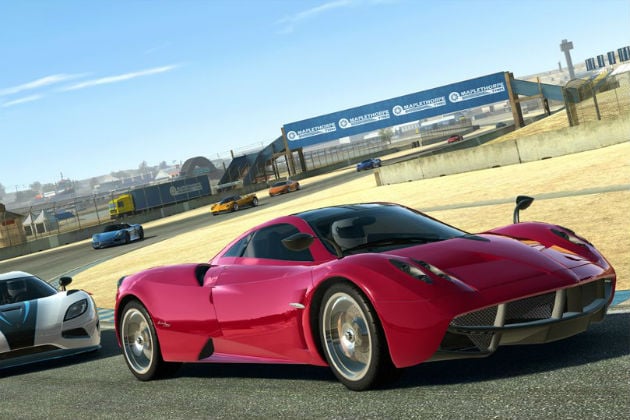 Through the Mint 3 engine, the game has used in it, the game is able to represent several details such as car damage, rear view mirrors, dynamic reflections and high-end 3D graphics to gift the same old feeling of 'real' racing. In order to attract those who are passionate about popular car models, the game consists of various vehicles from popular car manufacturer such as Porsche, Bugatti, and Lamborghini etc.
Just as you can understand from the screenshots of the game, you can get an even awesome experience if you are playing this on a big-screen Tablet PC or Smartphone. This superb game is divided into different sections, which lets you to enjoy the actual experience of Gameplay in a never like before manner. In addition, most things you will find in the game has resemblance with our real life such as car-maintenance, damages, etc that could enhance uplift the experience to a new level. You can download this awesome game from Google Play.
3. SpeedMoto
Unlike others in the list, SpeedMoto is a bike racing game, available for Android devices. Apparently, this game is the most suitable one for low-end Smartphones such as Samsung Galaxy Young. This game, weighing only 4.5MB, will work perfectly on low-end devices like Galaxy Young. According to user reviews, the game is able to offer good gaming experience through its economy graphical abilities and clever development.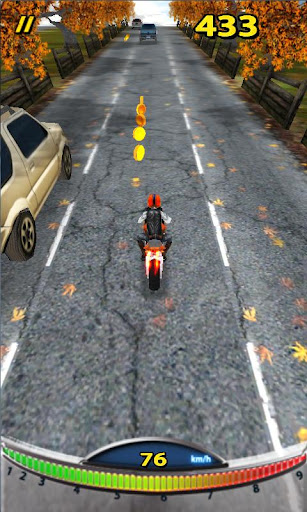 Coming to the Gameplay of SpeedMoto, it is something that can satisfy most of users. You can rotate your device screen to control your bike and tap on the screen to boost its speed. The game does not limit its locations in one place but lets you explore variety of spaces to ride your bike such as snow, mountain, bridge etc. In addition, you have to collect coins throughout your journey so that you will get more points at the end. Hence, SpeedMoto is one of the best, free games you can have in your low-end Smartphone.
4. Raging Thunder for Android
Raging thunder for android is an excellent game for those users who are hungry for speeds. It is designed in such a way that it knocks out users head by its awesome and amazing gaming experience. It is the third most selling game in Android market. It has become popular recently as most of the users are apt to play fast and furious racing games.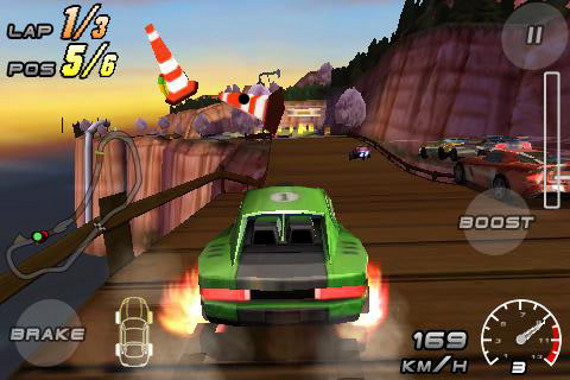 Racing thunder has become the most addictive game among the game demon users and it's almost impossible to resist once you have played it. It's so catchy and provides you the amazing gaming experience. It has better design features and more improved graphics which provides you more real gaming experience. I bet this game will drop your jaw once you have experienced it playing and irresistible. It has boost levels which zooms your vehicle to top speed in no time and amazes you. It has also got online multiplayer options. But it has some cons as well. It occupies more memory space on your device.
5. Asphalt 5 for Android
Asphalt 5 is the higher series level game of the Asphalt series. And this game provides much higher graphics than the other series games. It has many user controls that can be modified by the user before a user start to kick play it. It has many levels across many reputed cities like Japan, Mumbai, Las Vegas, Rome etc. which tends to unlock when user finishes in first three positions. User can take out cars by smashing them against the traffic and crushing them against the wall. By doing this player gets the instant full boost by which he/she get a winning edge over the other racing demons.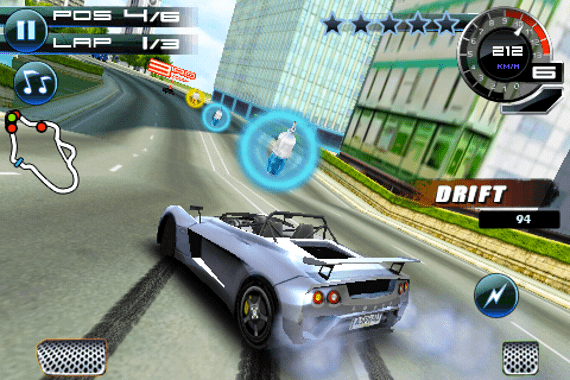 When player does some drifting and other stunts he earns 50$ points along with a little increased boost level. There are many cops on the way trying you to bust. But the player can take them out by using the dual boost mode. It's truly an amazing game and worth to play it.