First of all, there is a need to know about GPS (Global Positioning System) through which vehicle tracking is made much simpler and plays an important role in stolen vehicle recovery. GPS is nothing but a system where you can know the position and time of an object using the Global navigation satellite system. It is a group of satellites which receive signals from the GPS transmitters and sends data to the receivers. The GPS thus enables you to know the exact location, speed, events like opening/closing of doors, fuel levels and much more data regarding your vehicle when your vehicle has a GPS unit.
How to Find a Stolen Car
There are different types of vehicle tracking systems. Passive tracking involves the devices which store data and need to be removed and fed on to a computer system for downloading the data and analyzing. Whereas active tracking involves devices that receive similar data but transfer them on a real-time basis through cellular or satellite modes. Few transmitters can work both ways; when there is the cellular network available, they act as active devices and when it's not available they act as passive devices. They can also be categorized as analog and digital devices based on the type of signal used to communicate.
The components in a vehicle tracking system mainly involve a GPS tracking device (transmitter) which is fitted inside the vehicle where it can't be easily detected by the vehicle thief and hence can't be deactivated easily. The GPS transmitter sends signals continuously to the monitoring station. Next is the GPS server which takes care of the data/signal reception, stores it securely and provides the data when asked for. Finally, the GPS interface or the control system is the one that triggers the alarm that the vehicle has been stolen and immediately facilitates the tracking process.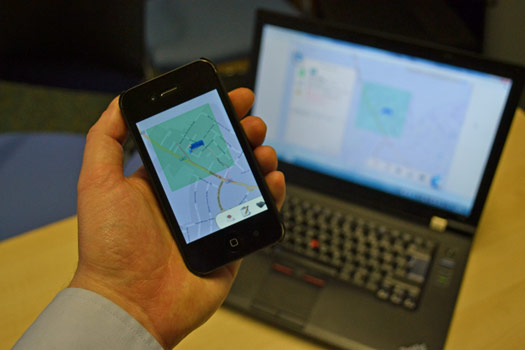 This GPS interface can be operated through mobile phone technologies like an SMS or an alert call and so on. When you notice that your vehicle has been stolen, immediately SMS the required code to the required number. This results in switching on the alarm and thereby the security agencies can access details like the location, speed etc through the GPS server and can help in stolen vehicle recovery.
Few advanced vehicle tracking systems off late have been capable enough of operating vehicle controls like door lock, engine on/off, fuel switch, steering lock, and even brake and clutch. This can render the thief with very few options. Sometimes they are also enabled to send automatic signals to the predestined cellular numbers when found operated by unauthorized persons.
Vehicle tracking systems can be operated through cellular networks or satellite group networks. Few global vehicle manufacturers have incorporated their own built-in devices in their vehicles and give their customers the choice of subscription to the service. They have also incorporated other features like automatic crash response systems, in-built navigation helper, etc by using the same technology.
So, it's clear that vehicle tracking systems are something essential for your security! With thieves getting advanced day by day, you cannot compromise it either. Now, we shall have a look on two of the best Vehicle Tracking and Anti-Theft Systems you can purchase today.
CarLock Anti-Theft Device
CarLock Anti-Theft Device is one of the finest options for real-time car tracking and monitoring. It's not just about tracking the location, but about the anti-theft features too. If you need top-notch protection for your car, you can count on CarLock Anti-Theft Device, which is pretty affordable as well. This small device can conveniently be placed inside your car and can provide on-time information about the activities happening around the vehicle. Suppose a thief is trying to move your car or start the engine — you will receive alerts on your smartphone. You will be notified if someone disconnects the device.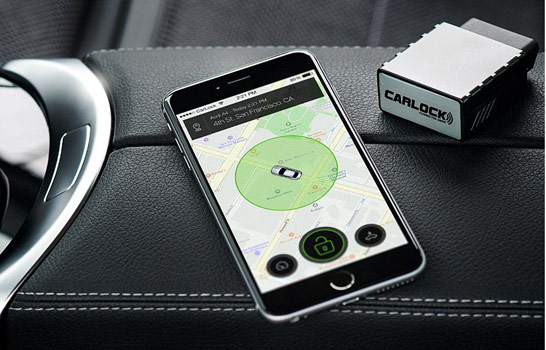 When compared to your common alarm systems, CarLock Anti-Theft Device is better in many ways. You can easily connect the device to the On-Board Diagnostic Port and it starts working right away. Apart from real-time notification and tracking, it has some other features too. CarLock Vehicle Tracking Device can be used as a Second-Driver Insight tool. That is, you can know about drag racing, inattentive driving, rash driving etc, through the smartphone app. You also get notifications about low battery and unusual battery drains. Talking of additional features, you can set the device to contact certain numbers in case of crashes or something.
Altogether, considering the price, CarLock Anti-Theft Device is more than a common vehicle tracking device. You should be able to protect your vehicle from all kinds of thieves using this real-time tracking device. And, according to customers' opinion, you don't have to doubt its reliability and accuracy.
Purchase This Product on Amazon
MotoSafety OBD Teen Driving Coach and Vehicle Monitoring System
MotoSafety OBD Teen Driving Coach & Vehicle Monitoring System is yet another effective choice made by vehicle owners. According to previous customers, this is one of the most effective methods to track the location, speed, traffic, direction etc of your vehicle. When compared to the other products and services, it offers additional options for GPS Tracking. For instance, you can set geo-fences to receive on-time alerts. On the other hand, there are options for setting key locations as well. As you can guess from the name, the device can be used as a Driving Coach too. The next time you give a vehicle to your children, you can stay confident.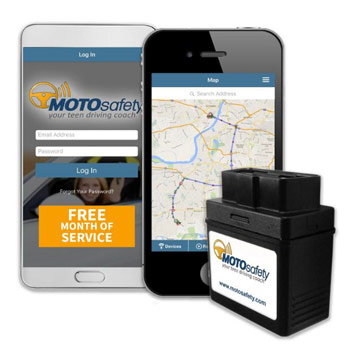 MotoSafety OBD Teen Driving Coach & Vehicle Monitoring System will analyze the different driving behavior and location while it's in Driving Mode. You can get a Report Card and know if there have been any Harsh Breaking or Rapid Starts. If these are not enough, you get additional features such as Driving Coach Program, Senior Driving Coach, Route Replay and a lot more. Thanks to the OBD Port connection, you can install this tracking device in almost any car you bought after 1996. On top of everything, MotoSafety provides a one-month free service.
Considering all these, MotoSafety OBD Teen Driving Coach & Vehicle Monitoring System is a cool system for parents and normal users. It's a good tracking device as well as driver insight program. So, it's worth the money you spend, especially considering nationwide coverage and service quality.
Purchase This Product on Amazon
Conclusion – How to Trace a Stolen Car using Mobile Phone Technologies?
The vehicle security is greatly increased with these tracking devices through mobile phone technologies and at the same time note that the theft insurance value of your vehicle is greatly reduced. Nevertheless, it is always worth having a vehicle tracking system to provide unparalleled security to your vehicle.
Affiliate Disclaimer: TechLila.com is a participant in the Amazon Services LLC Associates Program, an affiliate advertising program designed to provide a means for website owners to earn advertising fees by advertising and linking to Amazon (.com, .co.uk, .ca etc) and any other website that may be affiliated with Amazon Service LLC Associates Program.