There are days when you just love to go punk, go pop, or electric when it comes to your music. You want to wiggle and jiggle and dance to the tune of your favorite song, or mix it with your favorite rap music and just pump up the volume. Here is a list of 7 best android music player apps:
Best Android Music Player Apps
Google Play Music
Google's music player is made for those who want a simple, classic interface for music files. Your music can be stored in the cloud so you can listen to them anytime, anywhere, and on all of your Android devices. You can share them with your friends in Google+ and save your favorite songs for offline playback.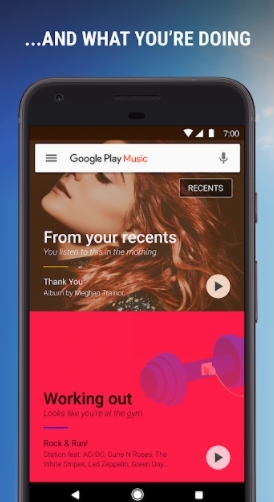 Equalizer
Equalizer is a cool app which might help enhance your stored music's sound quality and to enable audio effects on your device. It has a bass booster, a virtualizer, 11 stock presets, and other sound enhancing functions that can help elevate your music listening experience on your Android device even further.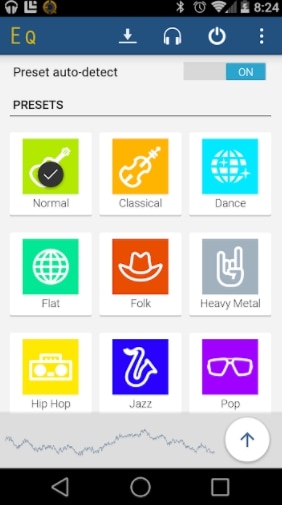 Pandora Internet Radio
Another best android music player is Pandora Internet Radio. Pandora streams music that you enjoy straight to your device. Just type in the name of an artist or a song you like, and the app will create a custom station that will play other tracks and recommendations that you might like. You can create up to 100 stations and switch them according to your mood and genre interests.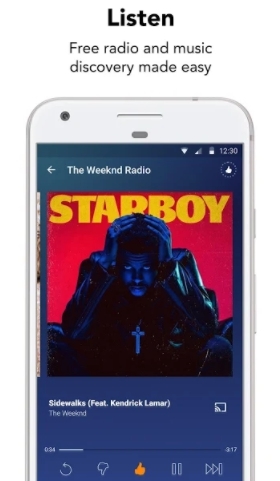 SoundCloud
SoundCloud lets you listen to music and share it with others. It allows you to discover and search for music files, hear new music by audio creators, and record your own. You can share the music you want on Facebook, Twitter, Foursquare, and Tumblr. This is a great app for those who want to start their music careers online, and to those who want to listen to new music.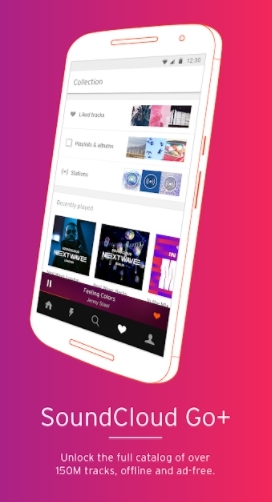 Shazam
Shazam lets you identify songs quickly, buy the tracks you want, stream the lyrics, watch their music videos, and many more. You can get information about artists and discover new music in the app's charts. Online sharing to Facebook and other social media sites are also available so you can always brag about how cool or be discriminating your musical taste is.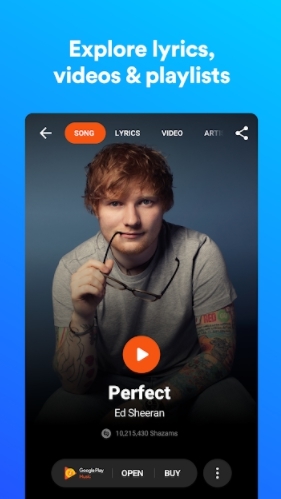 Winamp
A highly popular music player, Winamp features wireless desktop sync capabilities that also imports items from your music library. You can also sync it to your Winamp installs on other systems, like your desktop computer. The app's equalizer can be customized according to the preset you want, and you can save it as your default preset. Winamp also has a lock screen mode that easily lets you switch between songs even without unlocking your RingCentral business phone.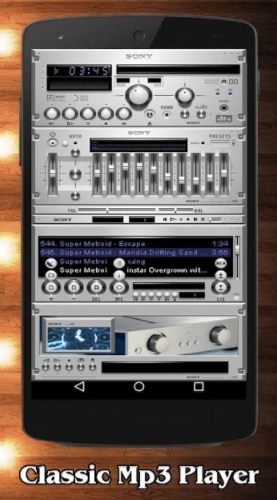 Music Volume EQ
Music Volume EQ is the ultimate equalizer you can get for your Android device. It has a media control volume, five-band equalizer, bass boost, virtualizer, and other sound enhancing capabilities. You can also get live readings of your current music volume level and an elaborate volume slider.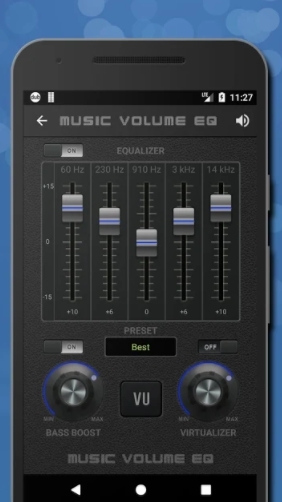 Do you know any other best Android music player apps than share them with us in the comments below.