Security and data management are more important than ever to customers, with household names like WhatsApp making the headlines recently, receiving millions of euros worth of penalties for breaching data regulations. Whether for a small business or a large company, taking the appropriate measures to protect, secure, and store your customers' data is vital. Here are our tips on how to safeguard your customers' data no matter the size of your business. 
Education and Data Storage
Unfortunately, data breaches are often caused by human error or carelessness and can lead to not just financial losses but also damage the company's reputation. The first step is educating users about the value of their data, accounts, and storage. You can have every system in the world, but if the people managing or using these systems are not educated on simple security measures and fail to follow the correct steps, the solutions will be less than effective. 
The need for companies to come up with effective data storage solutions has become more challenging over the past few years, with improved technology allowing more people to work from home and use personal or shared computers. The ability to accommodate remote working is clearly going to be necessary also in the future, with more companies giving employees the option to work remotely on a permanent basis. For example, Airbnb just announced their new flexible working policy, predicting that in 10 years, this will be the norm.
In light of this, understanding how your customers' information and data are stored is critical. One real risk is that hackers may sometimes come across data opportunistically or possibly buy data and carry out an account takeover. Account takeover fraud is a type of identity theft and is becoming more commonplace within the corporate and financial world. Protect customers' data and detect suspicious logins with device fingerprinting and IP analysis. With device fingerprinting, you instantly know when a suspicious user is trying to connect, and by analyzing activity, you can ensure fraud protection for your business. Fingerprinting works by analyzing software and hardware user configurations, creating a unique ID recognizing and highlighting suspicious connections.
Using device and IP data sources to create a unique fingerprint are powerful ways to keep track of users and their data. Thanks to modernized intelligent systems, including AI and machine learning, it is now possible for businesses to identify real users and protect against data breaches.
Install Security Software
Install robust security software, including anti-virus and malware systems. As cybercriminals have become more sophisticated over time so have anti-virus software systems, with features including intelligent firewalls and browser protection. Not all security software systems are created equal. You may need to invest some time and money in order to guarantee the highest level of protection. 
Understanding how to best utilize your security software systems is key. Once you have chosen adequate security software, keep it up to date at all times enabling automatic updates where possible. One feature of your security software systems that is critical for businesses is predictive artificial intelligence threat detection which can identify and block never seen before malware. Other key features that are often included in security systems are built-in spyware and offer real-time protection from malicious software, hacking, viruses, and ransomware without slowing down your systems.
A vital consideration for companies when choosing any new software or security system is that it will have the least negative impact on performance and productivity. A high-performance security solution will have little impact on your computer speed, not slowing down start-up times or any other systems. It should also be efficient and fast when scanning for viruses and identifying potential issues. 
Continuous Testing
With new security threats emerging on a weekly basis, continuous testing is vital to mitigate against customer data breaches. Continuous testing works by constantly monitoring and analyzing systems status to ensure appropriate security measures are in place. Continually testing reveals not only weaknesses but also provides the highest quality and optimal secure data management. Thanks to automation, continuous testing is now less costly and less impactful to businesses of all sizes.
Continuous security testing will allow you to better safeguard customer data with increased security awareness and improved standards of addressing potential weaknesses or vulnerabilities. Meeting compliance standards has never been more critical for organizations with very real implications for data breaches. Meeting regulations and standards that are constantly evolving can be challenging. Continuous testing ensures you meet standards and identify any issues.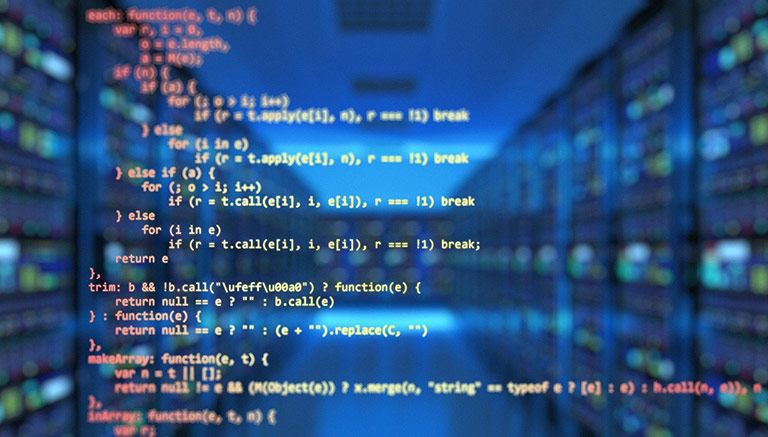 Backup Measures
If your company has ever lost data or has even come close, you will undoubtedly appreciate the importance of effective backup measures. The most likely causes of data loss are human error, hard drive failure, malware, or device theft. Human error is, in fact, the biggest cause of data loss, with more than 30% of people stating that they never back up their devices. An effective and reliable backup storage solution that includes cloud backup is optimal when safeguarding customer data. When backing up sensitive customer data, encrypting is vital. Encrypting your data means that if for any reason a breach occurs, there is a final line of defense necessary for all businesses who transmit sensitive customer data. 
A three-copy backup strategy is the best practice to follow when backing up customer data. Regularity is also essential, as the more significant gap between backup times, the more vulnerable you are to breaches and loss of data. Follow automatic updates and backup procedures that occur regularly. Automatically backing up data also mitigates human error. It may seem old-fashioned, but, in some instances, keeping a physical copy backup is also advisable. For example, tax or financial records may often also need to be held in printed form. 
Conclusion
Safeguarding your customer data by following a well-managed security strategy is worth the investment of time and money. As our world continues to digitalize and move to a flexible remote working model, your business needs to adapt and keep up with these changes.  
Featured Image Source: Pixabay