Are screen protectors necessary in the days when we have corning glass?
Let's uncover the fog here.
There was a time when people were damn careful to protect phone screen while they used Smartphones! Now, (the days are back again) after these years, as devices have become sturdier and stronger, people started the rough-use scenario again. Manufacturers are adding unibody frame and aluminum build to make the device stronger and resistant towards bumps and drops. And, of course, here is Corning Gorilla Glass for screen protection as well.
Nevertheless, despite these high-grade Gorilla glasses, the breaking of Smartphone screen remains a nightmare for most of the Smartphone user. As a matter of fact, you will be able to use the Smartphone touch even when the screen has been broken – if there's Gorilla, in most cases. However, you're not going to get the same old feeling when you look at the screen.
Therefore, as a precaution, it's always nice to get some extra screen protection for your Smartphone so that it won't break in almost all situations. The best-proven way to protect the screen is to prevent dropping it (you know ;) ), but the methods we've given below to protect your phone screen will be useful in several scenarios.
Are Screen Protectors Necessary
Method 1 – Get a Screen Protector
Of course, getting a screen protector and installing it on the Smartphone screen is a good method to protect it! Apart from the Gorilla Glass your device may have, an additional protective layer can absorb the impact when subjected to drops and bumps. There are different types of screen protectors available in the market – Plastic and Tempered Glass screen protectors.
Plastic Screen Protectors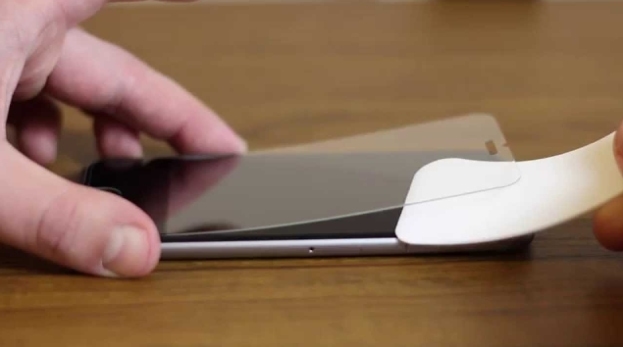 Plastic Screen Protectors offer the basic-level protection. You will be able to get rid of commonest obstacles such as dust, dirt, oils etc. In addition, if you can get a Smartphone screen protector from a popular, trusted brand, the level of protection would be more than sufficient, we believe. However, for installing the protector with no air inside, you may need an expert's help. Also, there may be some issues with display quality – sharpness, for instance – when it is used.
Tempered Glass Screen Protector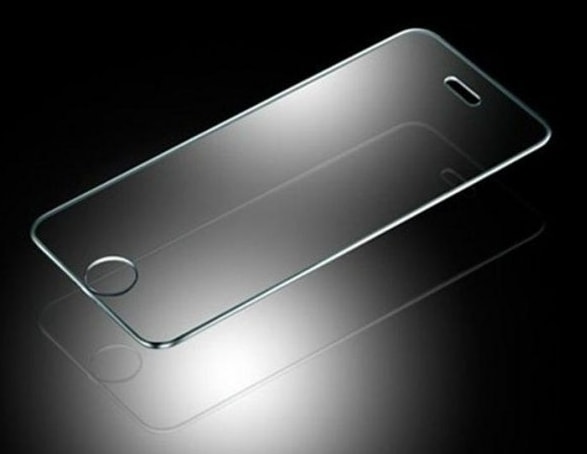 The Better option is to get a tempered glass screen protector for your Smartphone. Now, if you are thinking how to apply tempered glass screen protector, then it's really not a problem. While the plastic ones are meant to offer protection from dirt, dust etc, tempered glass screen protectors can actually absorb an impact that's applied on the screen during drops or falls. In other words, putting a tempered glass screen protector on your device screen will be equal to adding another screen, which is protective in function. However, the glass-made screen isn't going to be bulkier in the long run. It's so because these tempered glass protectors are available in varying thickness.
How to clean tempered glass? Well again, another advantage of tempered glass protector is that the display quality remains intact. The visual feel will be the same and it's quite a lot better than the plastic protector scenario. So, again no special requirements, only a dry cloth will do to clean tempered glass. However, there is one disadvantage as well. As we had mentioned earlier, tempered glass protectors are of an extra thickness, as they're meant to protect direct strikes and drops. So, at least for some users, the addition of thickness would be a problem.
Yet another issue is that tempered glass screen protectors cannot protect devices with a curved display. For instance, if you have devices like Galaxy Edge Plus, the tempered glass protector isn't sufficient. The glass surface won't bend, meaning that some of your display remains unprotected. In those situations, you have to go with plastic ones.
Which One to Choose – Plastic vs Glass Screen Protector
The very first question here – Are screen protectors necessary? Yes. A big YES, and in our opinion, you should go for a high-class and high-quality tempered glass protector as long as you have one fully flat display. There will be some increase in the screen thickness, but it's fine given that the device screen is protected from shatters and common breaks.
Method 2 – Get a Protective Bumper Case
What happens when your Smartphone hits the floor is that the edges receive most of the impact. That is one of the main reasons why the screen gets broken. Getting a bumper case for your Smartphone will protect the device screen from this. It has to be noted that the protection should have additional ridges or a stronger construction on the sides.
If you can get such a protective case, you can extend the protection to device body as well. We believe this is a good precaution you should take. And, it's awesome if you get a combo of protective case and tempered glass protector, it means a superb way of protection for your Smartphone.
Before We Conclude – Are Screen Protectors Necessary
So, now the very first question is – Are screen protectors necessary? We would say that the best way to protect phone screen is to pay some attention while using it! Of course, you'll not be able to be conscious of it all the time, but when you do, it will be useful.