Fashion is an industry where you self-express yourself through clothing, accessories, makeup, and hairstyles. The fashion industry in the US generates the most revenue, with expectations to reach $305.20 billion by 2027. When creating a fashion product, the designer must go through several stages to meet the demand for a new style. Finding inspiration demonstrates the designer's ability to work on the product, providing an overall idea of how the collection will look like.
A designer can find inspiration anywhere, whether it's on a beach or a magnificent skyscraper. The reflective glass of a skyscraper may suggest the use of a shimmering modern fabric, and the peeling paint of an old beach hut may inspire the use of rippled layers. However, the designer can go to extremes.
A product developer works within a fashion company's design and production departments to plan, develop, and present fashion-focused products for a specific market within the company, such as accessories, footwear, lingerie, or sportswear. They collaborate closely with the technical construction and design teams to create seasonal collections from concept to prototype. This may include international trips to gather new ideas or concepts for development. To please the fashion house and the consumer, the product developer must prioritize quality.
This fashion-related job entails creating detailed tech packs and overseeing or participating in complete product development, from initial drawings to final samples. Traveling globally to factories to track progress and check the quality of samples, or sourcing trims and fabrics to order new materials and maintain good relationships with vendors, may also be necessary at times.
However, in order to be successful, you'll need to follow a few useful tips when creating a fashion product.
Implement New Technology
Technology drives business growth, and the fashion industry is no exception. Using the proper tools will simplify your job and allow you to spend more time with your customers. If you own an online store, the best tools to use will be determined by the specific needs of your customers, but there are a few technological solutions that should be obvious.
Consider investing in apparel software that will help you streamline your store's processes and maximize business performance. Integrating apparel software into your online fashion store can help you automate a variety of business processes, including inventory management, order taking and fulfillment, return handling, payment processing, and financial record management, among others.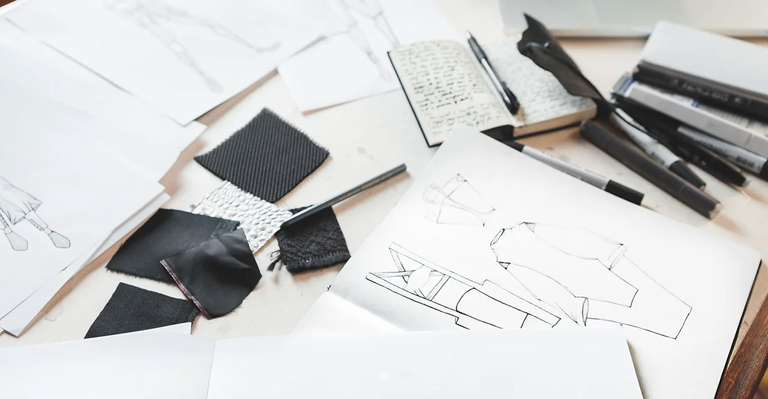 Keep Your Focus on One Product
Strike a balance between product creativity, novelty, and sales expectations that are realistic. The worst thing that can happen when launching a new product is having too much stock at the end of the season. To avoid this, your production must be flexible, and you must collaborate with manufacturers who can assist you in creating small and quick product runs.
Perhaps it is preferable, to begin with just one category and see how your target audience and final consumers react to it. Concentrate your efforts on a single product line and expect organic growth.
Be Bold
The best product strategy is one that takes into account four product objectives to create within a collection, including fashion, basic, classic, and press products. This mix of categories can help you define your product range's variety while also introducing updates to your classic products. You must concentrate on seasonable fashion and press coverage without neglecting the commercial aspect.
The ultimate challenge for a new brand is to develop the best-selling product. You need a commercially attractive product that will also become your signature piece. New fashion product development strategies must be adaptable, bold, and creative. Testing the product is the only viable and accurate way to define and improve the collection over time.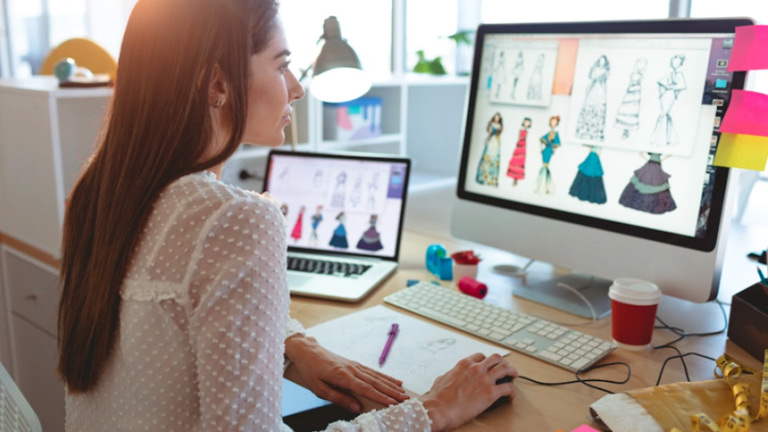 Consider the Future
The fashion industry is constantly evolving and transforming, with new styles being invented on a regular basis. When deciding what products to sell, choose those that can be combined with a variety of fashion styles and are adaptable to changes in the fashion world.
If you decide to go more mainstream with fashion, prepare for product changes by implementing more adaptable fulfillment methods, such as dropshipping, to avoid being stuck with unsold products. The fashion industry is one that is constantly changing, and being able to think ahead when dealing with these changes is something that will set you up for success.
Final Thoughts
Working in fashion requires a lot of motivation and hard work. You need to be inventive during the product development process as you want the best products for your business. To create the perfect fashion items, you need to implement effective tools to streamline your work and make sure everything works perfectly. Remain concentrated and bold when developing new products, but always make sure you maintain your true self.