Security online is very important, and even though data protection laws have been implemented to ensure the safety of the individual online, there is still a lot that can be done to increase your online safety.
Our lives are highly dependent upon our online connection and it is impossible not to be online in this highly digitalized world. We use the internet for medical systems, educational systems, and so on. It is quite difficult to imagine our everyday life without a connection.
Companies and governments store a big amount of personal and sensitive data and whenever we go online we make ourselves vulnerable as our data can be easy to attract.
Luckily there are different ways in which you can make your online safety more stable.
If you want concrete advice on making your smartphone more secure, you can get tips on: slate.
Install a VPN
A VPN is a great way to get better security on your computer. VPN stands for Virtual Private Network, when you use a VPN your connection is private, which means that your activity and data are visible to your eyes only. This is something that most people would prefer. And even though you feel like you don't have anything to hide, it is still not a nice thought that anyone can follow your steps online or access your personal information. A VPN will protect you from hackers and other cyberattacks. Through vpnpro you can find the best VPNs for 2023, and it makes sense to be a little picky when it comes to your safety. Choosing one of the recommended and well-reviewed VPNs would be beneficial.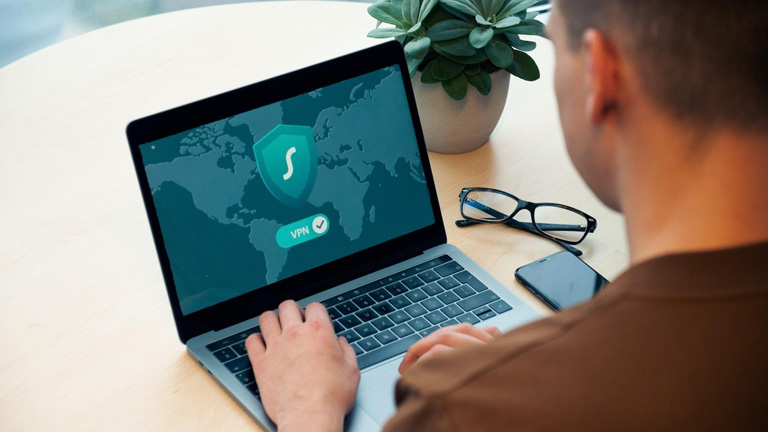 Use Antivirus Program
You should always use an antivirus program as it will help prevent viruses from attacking your computer. This can be damaging and tiresome for any device and if you want your technology to last longer, you should make sure to have an antivirus program installed on your devices. There are several to choose from and finding a fitting one may depend upon whether you are a Mac or Windows user. You should always go through reviews and recommendations of reputable sites to make sure that you get one of the best possible programs.
Be Very Aware of Phishing Scams
The rise of scams and cybercrime is rising and it is necessary and there are great benefits of having a cybersecurity strategy. It is important to be very careful and aware of what you open. It might look like an email or text from your doctor or another reliable place as they are getting more complicated. And they can make their messages look authentic and trustworthy. So, you should be careful and hesitate to click on links before you are completely sure that it is safe and sound.
A good rule of thumb is, that if you did not expect the mail or text and it was delivered more or less without apparent reason, you should be extra attentive. These links are an attempt to enter your device whether it is an iPhone or a computer.