Now that online shopping has become more popular in India, scammers are using different tactics to take advantage of clueless shoppers. In 2019 alone, McAfee found that 56.1% of Indians were victims of online shopping scams. Clearly, plenty of individuals have fallen prey to these scams, especially at the height of the holiday season. To avoid making the same mistakes, here's how you can protect yourself while shopping online.
Don't Click Questionable Links
There are lots of good deals circulating online, but several of them are actually scams in disguise. Cyberpeace Foundation revealed that hackers have targeted millions of Indians through fake links. Some of these scams looked similar to sales campaigns by Amazon India and Flipkart to make them seem legitimate. So, if you see deals that seem too good to be true, it's best to check the website URL before making a purchase. Hyphens and other symbols, as well as long strings of numbers, are both common signs of a malicious link.
Be Picky with the Retailers
Once you come across an item you want to get, it may be tempting to purchase it immediately. However, this impulsiveness can put you in danger, especially if you don't take the sellers into account. Instead of buying immediately, take the time to do a bit of research. Abhijith N Arjunan recommends that you use comparison tools to compare different retailers. You can even use apps like Keepa to view the price history of these items. This not only gives you a good idea of the best deals but also provides a wide view of your seller options. Also, don't forget to look through the reviews and keep an eye out for low ratings with customer comments. This should give you a good idea of whether the seller is legitimate, and will help to avoid fraudulent transactions. From there, it's just a matter of choosing the best deal from a reputable vendor.
Avoid Giving Too Much Information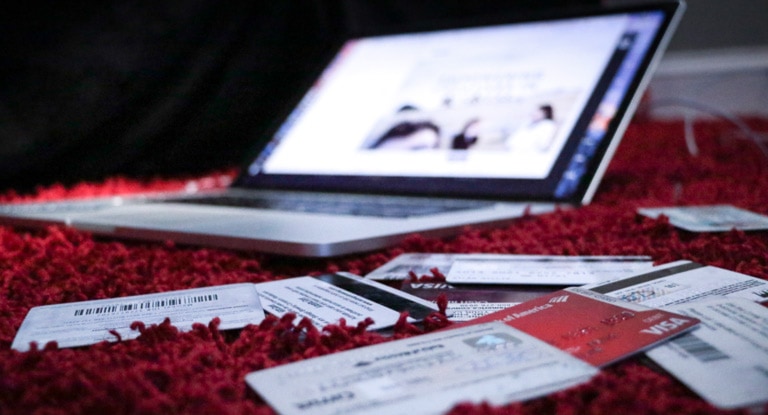 This part can be tricky, especially because online marketplaces need your name, contact information, as well as your address to complete a transaction. Since these pieces of information are vital for shipping and delivery services, it's best to read the company's privacy policy before sharing your personal information. Their policy will tell you where and how your personal data will be used. Moreover, draw the line when a website, app, or seller is asking for too much information. For instance, reputable retailers will never ask for your Social Security Number, so avoid any websites that require you to give away such personal data.
Skip the Debit Card Payments
Before sealing the deal, it's important to choose a safe payment option. It may be tempting to pay with debit instead of credit, especially since it saves you from any credit card fees. However, Petal Card explains that the difference between credit and debit cards is that the former offers more protection during disputes. Specifically, your credit card provider won't charge you for any payments that were proven to be fraudulent. But with debit, on the other hand, it'll be more difficult to get your money back since the cash has already been wired to the scammer, straight from your bank account.
Track Your Purchases
If you're a frequent online shopper, make it a habit to track your purchases to get ahead of scammers. Times of India emphasized that delivery frauds are becoming more common, so online shoppers need to keep an eye on their items' shipping progress. For instance, some scammers pretend to be from courier companies then demand delivery fees for non-existent orders. Thus, it's best to check your incoming deliveries using the courier's designated tracking program, so that you can avoid falling for these traps.

Scammers have gotten pretty clever over the years. However, you can stay one step ahead of them by practicing due diligence, securing your data and payment methods, and tracking your purchases.