Fast Charging? Quick Charging? Rapid Charging? All of us must be familiar with these buzzwords in the mobile industry nowadays. Every new phone to come out will claim somewhere in its spec sheet that it has fast charging, that it provides so and so hours of usage in just 15 minutes of charging. But then, why does your phone still seem to take forever to charge?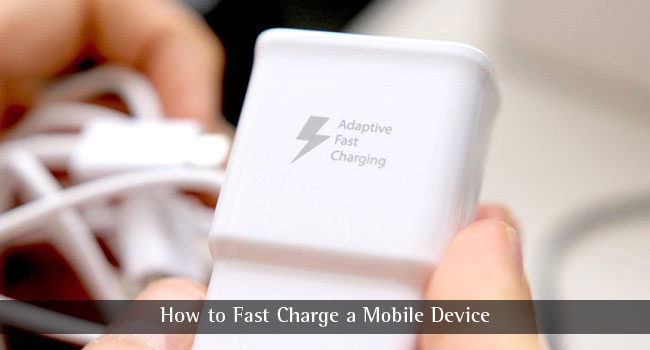 Let's find out, in our definitive guide on how to charge phone faster.
What is fast charging?
From the advent of Lithium Ion Batteries, to be used on Smartphones, they used to be charged at a rate of 5 Volts at 1 Ampere, giving it a total rating of 5W.
Standard batteries are rated around 3.6 to 4 Volts, so some energy is lost by down stepping the voltage received from the wall plug. While this used to be perfectly fine for early smartphones, which had batteries to the tune of 800 to 1200 mAh capacity, it became painful to charge as times went on, and batteries increased in capacity, to over 2000 mAh. With the same charger, it meant that charge times were nearly doubled at this time.
Around 2013, Qualcomm released a standard called Quick Charge. The first generation of quick charge increased the amperage from 1A to 2A, effectively cutting charge times by half. This needed support not only on the charger side, but also a special IC on the phone, which regulates the faster current flow.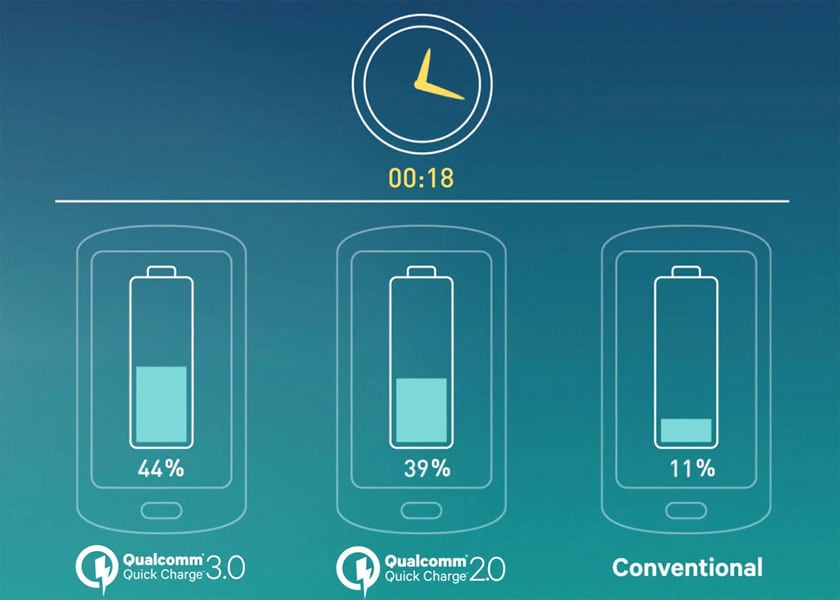 With newer generations of Qualcomm's own Quick Charge technology, several modifications have been made, like increasing Voltage instead of Ampere, this reduces heat output, while still maintaining charge times. And there are many other standards of quick charging as well. Qualcomm also licenses its technology to other manufacturers, so it's not necessary that the supported phones must have Qualcomm chipsets. Companies like Asus and Samsung have licensed Quick Charge for their own implementations, namely Adaptive Fast Charging (Samsung Exynos) and Asus BoostMaster (Intel Atom).
Primarily, fast charging techniques can be broadly classified into three categories
Qualcomm Quick Charge (and those based on it)
Samsung Adaptive Fast Charging
Motorola TurboPower
Asus BoostMaster
Standard USB-C Power Delivery
Other Proprietary methods
Oppo VOOC
OnePlus DASH Charge
Huawei Super Charge
Mediatek Pump Express
Some of the more popular technologies and their power ratings
QC 1.0 -> 5V / 2A 10W
QC 2.0 -> 9V/1.67A 15W
QC 3.0 -> 9V/2A 18W
OnePlus DASH Charge -> 5V / 4A 20W
Huawei Super Charge -> 4.5V / 5A 22.5W
Oppo VOOC -> 5V / 5A 25W
Mediatek Pump Express -> Upto 6V / 5A 30W
How to Charge Phone Faster?
First thing to do, before you can start pumping your phone full your current, is to determine which fast charging standard your phone uses.
At the very least, most phones nowadays will support 5V/2A or Quick Charge 1.0 speeds, while many others are rapidly adopting newer standards like Quick Charge 2.0 or DASH Charge.
You can usually find this important piece of information in your phone manufacturer's website, or dare we say, the user manual? Puns aside, a quick Google search should reveal the information you need.
However, let us list some of the most popular models out there.
Quick Charge 1.0
Moto G / G 2nd Generation / G 3rd Generation
Moto X 1st Generation
Moto E / E 2nd Generation / E 3rd Generation
Moto M
Redmi Note 3 / Redmi Note 4
Redmi 2 / 2 Prime
Redmi 3s / 3s Prime
Mi 4i
OnePlus One
OnePlus Two
OnePlus X
Galaxy J1/J2/J3/J5/J7
Galaxy A3/A5/A7
Galaxy S3/ Galaxy S4
Quick Charge 2.0
Moto X 2nd Generation / X Play / X Style
Moto Turbo
Moto X Force
Moto G3 Turbo / G 4th Generation / G Plus 4th GenerationNexus 6
Mi 3 / Mi 4
Mi Max
Galaxy S5 / S6 / S7
Galaxy Note 4 / Note 5
Zenfone 2 ZE551ML
Quick Charge 3.0
Moto Z / Z Force / Z Play
Mi 5 / Mi 5s
Mi Mix
Zenfone 3
Zenfone 3 Deluxe
HTC One A9
HTC 10
LG V20
LG G5
OnePlus 3
OnePlus 3T
Nexus 5X
Nexus 6P
Google Pixel / Pixel XL
So, now that you know which charging standard your phone supports, we come to the second part of the puzzle, finding the correct charger.
According to each charging standard, also comes its own proprietary charger. While most of the phones come with an appropriate charger, not all do. For that reason, you need to acquire a fast charger yourself.
Side note, Qualcomm quick chargers are backward compatible, a QC3.0 charger can fast charge QC 2.0 and QC 1.0 phones too. And since most fast chargers support the 5V/2A standard, with a QC 1.0 phone, you need not worry much about the charger.
Let us take a look at some quick chargers
1. Qualcomm Quick Charge
Qualcomm licenses out its technology to multiple partners, so you need not worry about buying an OEM charger at exorbitant prices anymore. You can get high quality 3rd party models at half the price.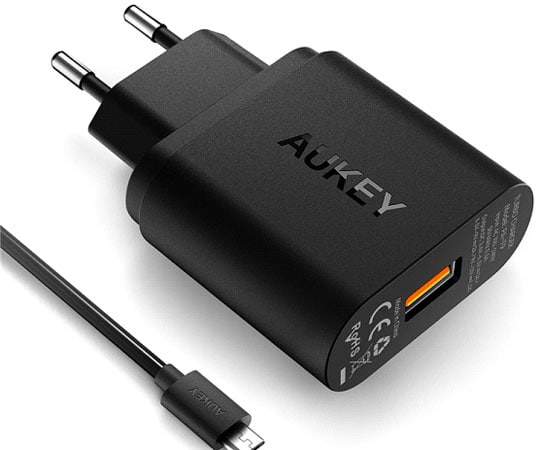 2. Aukey PA-T9
Aukey is known for its vast array of Quick chargers and power banks. They also have their own IQ Smart technology for delivering the fastest charge to compatible mobiles.
The Aukey PA-T9 supports Quick Charge 3.0, and should run you about Rs 1000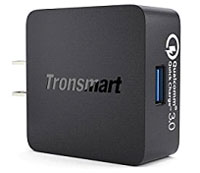 3. Tronsmart WC1T
Tronsmart is another Qualcomm Quick Charge certified brand, making reliable chargers, along with 20AWG good quality cables.
The Tronsmart WC1T supports Qualcomm Quick Charge 3.0, and should run you about Rs 1100
4. OnePlus DASH Charge
OnePlus does not license out its technology to other vendors, and as a result, the only accessories you can get for DASH Charge comes from OnePlus themselves. The only good thing is that every OnePlus 3 / 3T already comes with a DASH charger in box.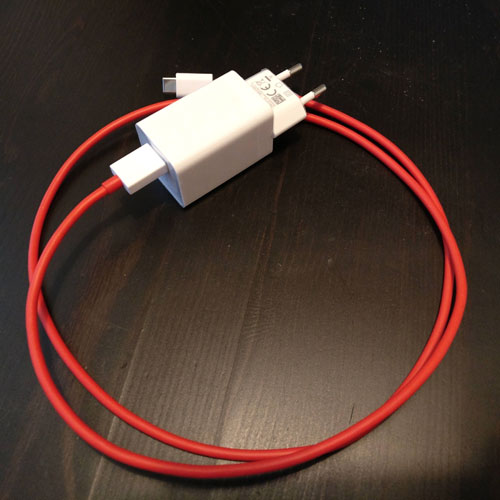 The official DASH charger will run you Rs 1299, and the cable comes extra for around Rs 400.
5. USB Power Delivery
USB Power Delivery is based on the standardized USB Type C protocol, and it is an open standard. However, at this point of time, only a few devices use this protocol, and thus, very few reliable brands actually manufacture USB Power Delivery chargers.
The official Google 18W Charger is the only reliable choice right now. And you have to pay a hefty amount to get one. It comes in around Rs 2499, and is rarely in stock. Luckily, all Pixel and Nexus 5X/6P phones come with a compatible charger in box.
Now that we have gone over two of the most important things to charging you phone fast, there remains one more thing.
What if you already have a fast charger, and a phone compatible with the fast charging standard, and even then, you experience slow charge speeds. There is a very simple explanation to it.
If you are using your device while charging, it might heat up, and the charger will automatically slow down the charge speeds in order to contain the heat. Try not to use your phone while charging for the fastest charge speeds
A very important piece of the puzzle, is not only the charger, but the USB cable as well. A good quality USB cable, with a high AWG rating is needed for many fast charging methods to work to their full potential. Most Fast chargers come bundled with a compatible cable, but if not, or if you have damaged your cable, you can get reliable replacements from Aukey or Anker. Also, some fast charging techniques, namely Huawei Super Charge, OnePlus DASH Charge and Oppo VOOC use a custom cable. Without that specific cable and the specific charger, your device will not charge fast. Quick Charge by Qualcomm however, has no such restrictions.
All fast charging techniques will taper off the charge speeds once the battery level reaches a certain percentage, most frequently 80%. This is done to preserve the battery's health over time. If you experience slow charging after your battery gets charged to a certain level, fear not, its normal.
What Else?
We went over the fast charging techniques, and how to fast charge your phone. All of these is helpful to top up your phone when you're in a hurry.
So, what else? What about topping up your phone on the go.
Surely everyone is adept with the concept of a power bank and car chargers. Most of us use portable power banks to top up our devices on the go. Some of us even use car chargers, the one's which plug into your car's 12V port.
Guess what, you can get Quick Charge certified accessories for fast charging while on the go as well.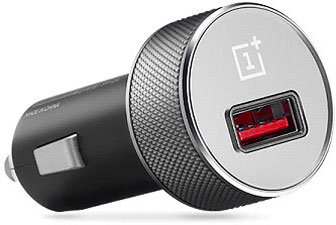 OnePlus DASH Car Charger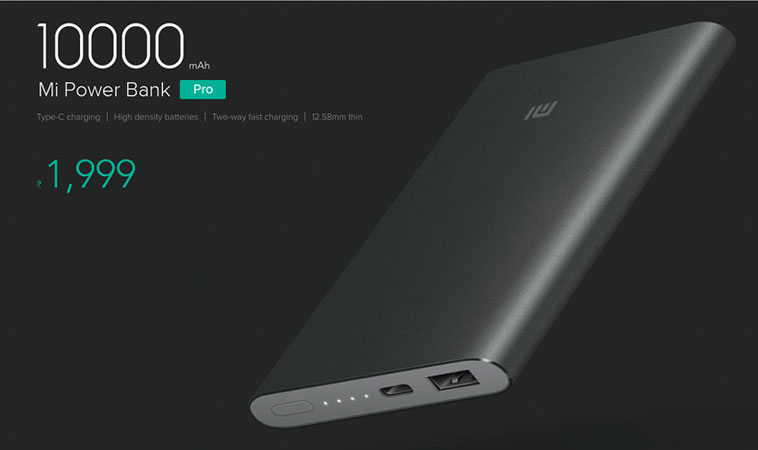 Mi Power Bank Pro, supporting Qualcomm Quick Charge 2.0
Conclusion – How to Charge Phone Faster
As mobile devices become more capable and feature rich, people tend to use them more, right from getting up in the morning, to the daily commute, to returning back home. This led to the want of better battery situation in our mobile phones. Bigger batteries, faster charging and safer operation, that's the three mantras companies are working upon.
Fast charging is just one piece of the battery puzzle. As manufacturers move towards improving phone battery life more and more, this is a reliable technique to let us know that our devices won't fail us when we need it the most.