Nowadays, you would not have trouble finding an Android emulator for PC or Mac. These nifty tools let you run Android apps on your Windows PC or Mac without hassles. Over time, these emulators have added new features as well. For instance, you can use some of them for an extensive gaming experience. Here is an issue, though: almost all these Android emulators run an outdated version of Android.
We are talking about Android v7.0 or earlier!
As a result, even though an emulator claims to offer unique features, it cannot provide a brand-new Android experience. Therefore, when we got an opportunity to get our hands on the first Android 9 emulator beta version, we were more than excited. In this article, we have a quick review of the Android 9 Emulator from NoxPlayer.
About NoxPlayer and Android 9
As you may know, NoxPlayer is one of the most popular Android emulators for PC and Mac in the market. It is noted for its fantastic set of features and gaming optimization. So, thousands of enthusiasts and streamers use NoxPlayer to play their favorite Android games on PC.
Despite all these features, the latest public release of NoxPlayer is running on Android v7.0 Nougat. As you can guess, NoxPlayer is a company that listens to what its customers have to say. So, it did the fantastic thing: build an Android emulator that runs on Android v9.0 Pie.
So, the NoxPlayer beta version we are testing offers many improvements. However, the best one is that you can play your favorite Android games that run only on Android 9.0 Pie or later. As a part of the review, we did explore the multiple aspects of the NoxPlayer system, and here are our thoughts.
Why Is Android 9 Support on NoxPlayer Huge?
Here are some reasons why we think Android 9 support on the NoxPlayer emulator is groundbreaking.
Better Compatibility
The problem with most of the Android emulators in the market is the lack of compatibility. Since these tools use an old Android OS version, they cannot run newer, popular games and apps. By choosing Android v9 Pie, NoxPlayer addresses this issue. Now, you can use NoxPlayer to enjoy games that are made for brand-new flagships in the market. We are talking about popular titles like Genshin Impact and The Rising of the Shield Hero. Considering that even the newest games set Android 9 as the recommended version, you can use the new NoxPlayer app to play almost any title.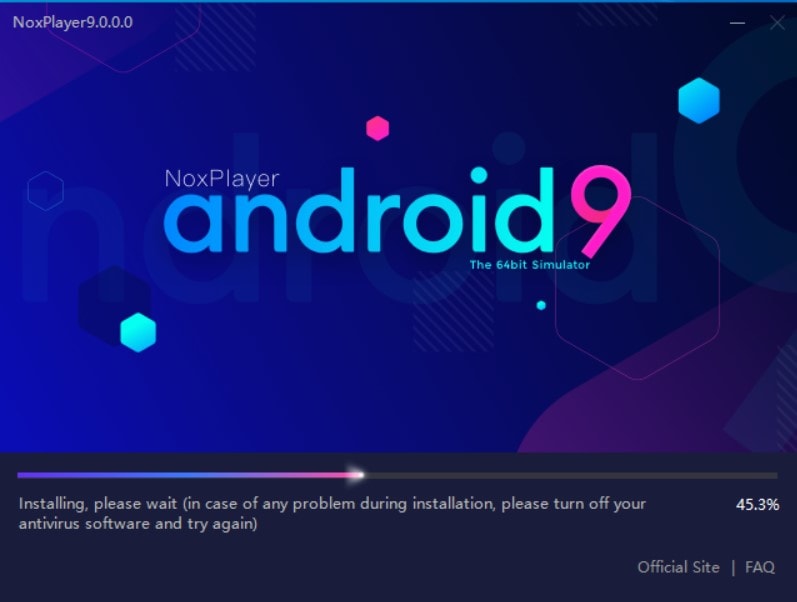 Impressive UI and Features
As you can guess, the upgrade to Android 9 also means you get a better UI and features. You can count on these features when it comes to offering a streamlined gaming experience. If you want to use your Android virtual device to run apps, the low resource consumption system will help you. You can also get notifications in a better way. Long story short, your favorite games will run more snappily on the Android 9 version of the NoxPlayer emulator. It applies to the scenarios where you have a low hardware configuration PC or Mac as well.
Improved Security
Last but not least, Android 9 also brings better security and privacy to the customer. You can enjoy all these benefits while playing your favorite games on your PC. When combined with the exclusive features from the NoxPlayer app, your game streaming will be safe from any potential trouble. We think it is essential to have a better line of security, especially as we see the increasing demand for Android emulators and stream needs. Even if you are not a streamer, having a virtual Android device that protects your data security and privacy is good.
Noteworthy Features on NoxPlayer
Here are some NoxPlayer Android emulator features that make things easier while running Android apps or playing flagship-quality games like Genshin Impact, Sky: Children of the Light: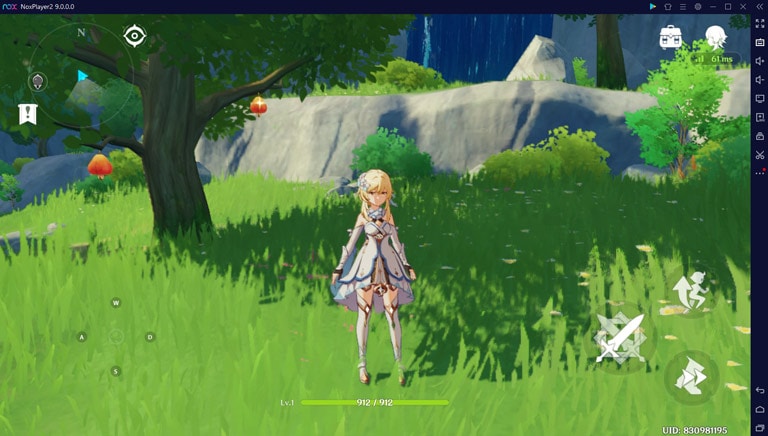 High Efficiency: Compared to the other Android emulators in the market, NoxPlayer is very efficient. You do not need a high-end PC to play your favorite games. Because it is now using Android 9, you can expect a better experience altogether.
Built-in Utilities: Most importantly, NoxPlayer comes with a few utilities built into the system. First, it comes with the Play Store installed. So, you can sign in using your Google account and install all the apps or games you want. You can even sync your existing library.
Key Mapping: Regardless of the game you play, you can easily map your controls to your keyboard. So, you can use your keyboard to control almost every action on screen. Of course, this feature gives you an edge with some apps.
Multi-Instance Support: This feature on NoxPlayer allows you to run multiple instances of an app or game simultaneously. It comes in handy when you want to engage in various games or when you want to connect various gaming accounts.
As you can see, these features are amazing for gamers.
Conclusion
In short, integrating Android 9 into the rich interface of NoxPlayer is an impressive thing, indeed. In the end, you do not have to worry about compatibility, privacy, or performance. We believe it is one of the best things in the Android emulator scene in the past years.