How to Increase Broadband Speed? This is a question that we listen to every once in a while! We don't find that surprising either. We always talk about how the internet has connected the globe and made communication so much easier. But, do you think everyone is able to access the Internet with the same speed? If you do, you're completely wrong. Despite innovative ventures like Jio in India, a lot of people struggle with a slow internet connection not being able to stream videos, download software or even browse websites with ease.
In most cases, the problem is the lack of speed-rich internet connection. You're left in a limbo if the topmost speed offered by the ISP is 512Kbps, right? And, that's when you start thinking about boosting the speed to have a faster web browsing experience. This article, however, is going to be your savior here. We have made a list of 15 vital tips for faster web browsing, even if you are on a slow internet connection. If you think your ISP can't help you anymore in boosting speed, you can try out these tips.
We had tried most of these tips when we were struggling with a slow internet connection. The results were a lot more satisfactory than expected. Shall we, then, jump into the list of those tips?
#1. Say NO to Multi-Tasking if you have a Slow Internet Connection Problem
Even with a fast internet connection, multi-tasking isn't recommended. When you try to open 10 tabs at the same time, instead of 2, the speed will be pathetic. So, if you think your connection is slow, load single tabs at a time. If you have multiple tabs to open, open them one after another. It also depends upon which type of websites you have opened. For instance, if you have opened some websites that transfer background data in-between, your connection will become even slower. So, make sure that you avoid multi-tasking if you have a slow internet connection problem.

#2. See if Other Programs are Consuming Internet Resources to Speed up Internet Connection
This can be one reason why your internet connection is comparatively slow. There are a few programs that run in the background and consume internet resources. These programs start when you switch on your PC. So, in other words, you won't really know that your speed is being eaten up by these programs. If you are looking for a faster browsing experience, you should disable these programs. We don't think you will be running any ones like uTorrent, but it's worthwhile to have a look all the time.
#3. Take Care of Windows Updates and BITS
I used to face this issue in my Windows PC, and it was quite annoying when I had slow internet connection. If you're not familiar, Windows is supposed to download updates in the background, even when you're doing something else. Of course, this will consume 90% of your internet bandwidth and make browsing intolerably slower. Same is the case of BITS, which means Background Intelligent Transfer Service in Windows. If you're facing really slow internet speed and think why is my internet so slow all of a sudden then make sure that both Windows Updates and BITS are turned off.
#4. Use an Ad-Blocker
You might have noticed this: when compared to normal text/image content, ads take more time for loading. It's not the same case with all ads, but most. Naturally, this can impact your browsing time. To prevent this issue and have a smooth browsing/reading experience, you can use an effective Ad-Blocker program or web browser extension. These ad-blockers can detect and remove annoying ads from the websites you visit, also enhancing the browsing speeds. You can also whitelist certain sites if you want to support them via ads.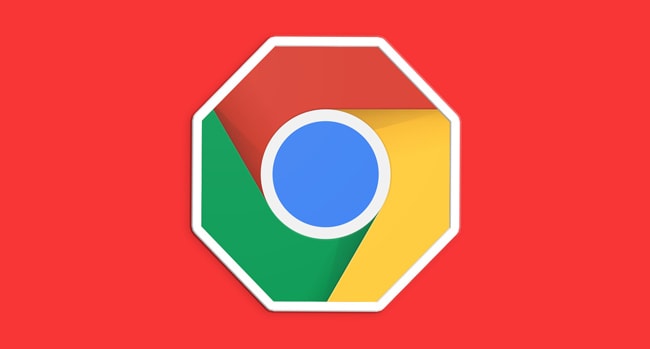 #5. Re-Check the Browser Plugins you Have
Have you installed many plugins and extensions in your Chrome/Mozilla browser? If so, it can be a reason why you are facing longer loading time. Obviously, you can resolve the issue by removing unnecessary add-ons and extensions from the browser. Some extensions are so cunning that they start using resources when you start the browser. So, removing them from the browser will surely help you better the browsing speeds.
#6. Disabling Flash Content and JavaScript to Speed Up Internet Connection
If you are someone who cannot go to plain HTML content, you should at least consider disabling both Flash and JavaScript content while browsing. Both these things may be adding charm to the web page but can have a negative impact on the loading time. Unless you are visiting YouTube or other websites that require Flash content, you can better turn it off. If you ask us, you can select a browser and turn off Flash and JavaScript in it. And, you can use an alternative browser for watching YouTube or other sites if you can.
#7. Use Mobile Websites if You Can
Most websites nowadays have a mobile-optimized version, which gets rid of fancy elements. If possible, you can use the same versions of your desktop as well. Of course, this isn't an option when you are using a mobile device, but shifting to a mobile version of websites makes sense for most people. This way, you will be getting rid of desktop-focused elements and many other ads. I used to follow this method for accessing Facebook with a slow internet connection.
#8. Get Rid of Junk Stuff
A bit of Cache is useful when you want to survive the slower internet connection. That having said, if you've not cleaned the cache for a long period, it can cause some serious internet slowdowns too. So, it's suggested that you clean your browser cache, cookies and other junk files once in a while. you should also choose one healthy interval for doing this. If you clear cache and cookies very often, it can cause some issues. Like, you will have to sign into websites very often.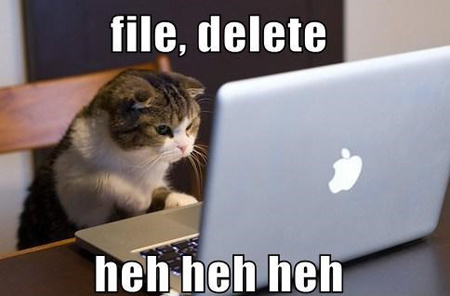 #9. Use an Accelerated Web Browser to Know How to Fix Slow Internet
You're under no obligation to use Edge, Chrome or Mozilla. There are a few third-party web browsers that'll offer optimized speed in slow internet connection. Opera Turbo is one of such features. You can use this one if you need the benefits of faster web browsing and data savings. It does so by compressing websites content before it reaches your computer. During the days of the slow internet, Opera was a savior for me. It also does a good job in accelerating downloads.
#10. Get Rid of Adware if Any
We don't know how conscious you are when it comes to browser security. Chances are, there may be some adware installed on your computer that will meddle with the browser. You'll start seeing several ads even in the browser toolbars. Apart from annoying you with ads, this adware can consume a lot of resources by constantly keeping in touch with some servers. In case you don't know, adware poses some serious security and privacy threats too.
#11. Use Google Data Saver to Know How to Fix Speed Up Internet
Do you want to save some data and enhance speed while using Google Chrome browser? Then, you can try installing and using the extension named Google Data Saver. It's somewhat like Opera Turbo mode, but more effective and trustworthy. Before you see the website content, Google Servers will compress it for reducing data size. This way, you can have a faster browsing experience. That having said, because it uses some kind of redirection and internal compression, some websites may behave unexpectedly.
#12. Download Accelerators for Easier Downloads
This doesn't really have to do with browsing speeds and efficiency. Rather, if you want to enhance download speed in your slow connection, you can try some Download Accelerators. The best example would be IDM, the Internet Download Manager. Even while I was using a dial-up connection, IDM was of quite help. It uses a few techniques to enhance download speed, especially due to dynamic segregation technology. It helps!
#13. Upgrade from your ISP's DNS
DNS is the technology used for connecting URLs to the corresponding IP addresses, okay? There is a chance that your ISP is using an old system, which would be crowded too. At this point, you can shift to a third-party DNS service, such as OpenDNS or Google Public DNS. While this is not going to help you enhance download speeds or anything, you can browse the web quickly. The idea is this: a better DNS consumes fewer seconds to understand the URL and connect you to the server.
#14. Shifting to a Text-Only Web Browser
This is perhaps the most extreme thing you can do to survive with a slower internet connection. You might feel like you've gone back to the 90s, where websites were simply about text content. There are a few text-based web browsers that can show you the text content from websites. That is, you're getting rid of CSS and many other graphical elements. Needless to say, everything would load quickly, thus saving you a lot of time. You can follow these web browsers if you are looking for a distraction-free browsing experience too.
#15. Learn Some Quick Hacks for Browsing
Along with all the methods, we have covered above, another mode also works. You can make yourself more used to the web browser and associated activities.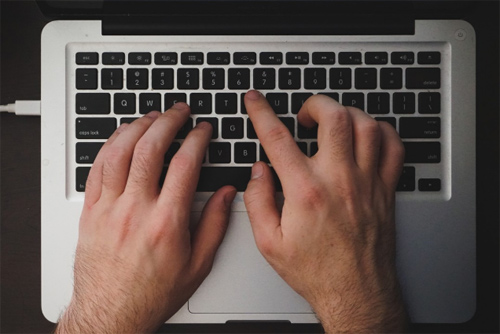 For instance, I used to use the middle button of the mouse to open a tab in the background. It was quite useful while reading because the next page will be loaded by the time I complete reading the current one. You can also make use of techniques like bookmarklets and a few services that allow interaction via email messages. Talking of email, you can use the HTML version of Gmail.
Wrapping Up – Tips for Faster Web Browsing on a Slow Internet Connection
These 15 Tips are more or less an answer your questions like how to increase broadband speed and ways for boosting internet speed. It may be convenient for the first look but can save you a lot of time in the end. Do you know any other methods that let you survive the problems caused by slow internet? Do let us know via your comments.