In the last couple of years, especially following Facebook's acquisition, Instagram has become more than a platform to share photographs. Looking from the marketability perspective, Instagram is one of the effective ways to influence thousands or even millions.
However, the official Instagram application does not offer you the optimal environment to do this.
Sure, you can track the count of likes and followers, but you surely need more. You actually need a power-packed Instagram marketing tool that lets you take care of the various aspects of Instagram promotional campaigns, your IG account, and the community. And, this is exactly where Combin Growth comes in.
In this article, we have a brief review of Combin Growth and how this Instagram marketing tool can change the way you use the photo-sharing platform.
What is Combin Growth?
Combin Growth is essentially an Instagram marketing tool that offers many features that you had wished to see in the official Instagram app. It gives us an intuitive way to analyze your Instagram account with respect to reachability, influence and targeted audience. If you are planning to boost the visibility of your brand and build a community on Instagram, Combin Growth is your best shot right now.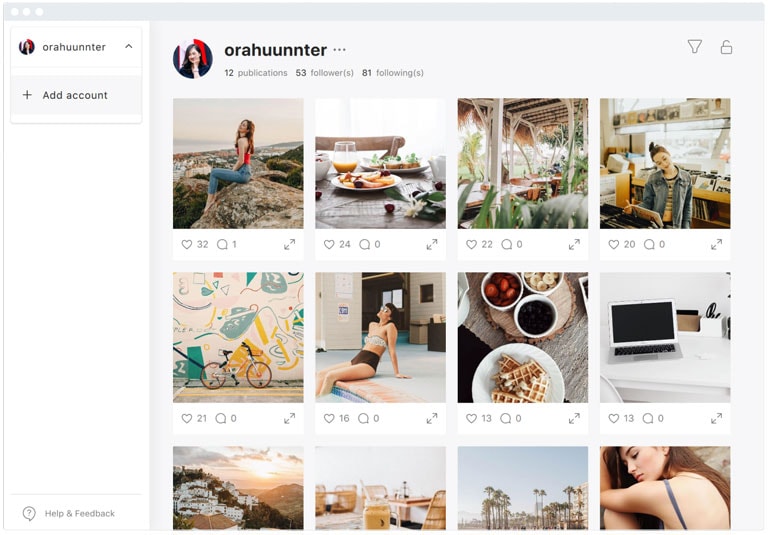 Another great thing about Combin Growth is that it's available as a standalone desktop app. You can get it for Windows, macOS, and Linux. With it, you are getting an unofficial Instagram client that makes things way easier and more intuitive. Combin Growth is a freemium service. You can use the Free version for managing a single Instagram account, but you need the paid versions for advanced features.
Now that you know the basics, let's see how well Combin Growth works in real life.
The User Interface
As we mentioned earlier, Combin Growth has one of the most intuitive User Interface designs out there. If someone built the best Instagram app for desktop, it would look like Combin Growth. Once you have signed in using the main account, there is so much to explore. While the Profile section provides you an overview of your Instagram visibility, Search opens up various possibilities.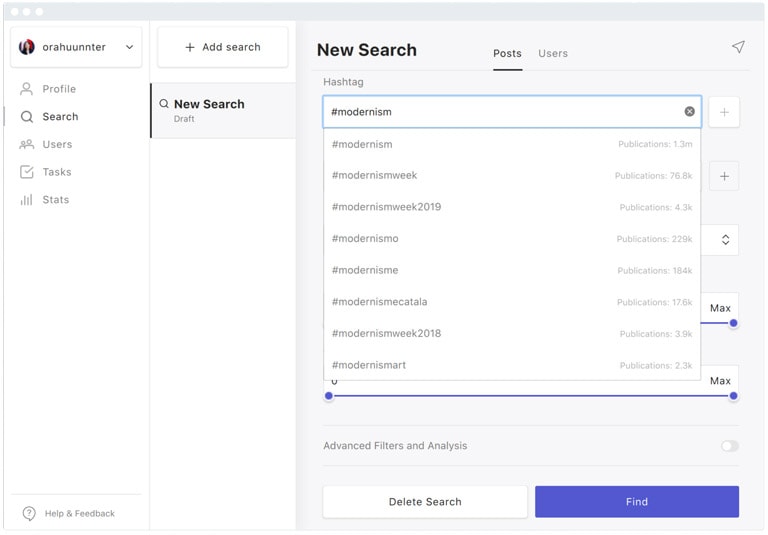 Once you start going deep into data analytics and control, there will be more options too. For instance, the app provides a clear-cut image when you search for the best Instagram influencers or while analyzing your own IG followers. All these elements make Combin Growth app one of the best spots to manage Instagram with ease and efficiency.
What You Can Do With Combin Growth
Individually listing all features from Combin Growth would be such a difficult task. So, we have classified the features into different sections so that you have a comprehensive idea.
Follower Management
Who you follow and who follows you are two important things on Instagram? Combin Growth makes it easy to manage both, thanks to Machine Learning analysis and algorithm-based prediction. With the app, you can easily unfollow people who don't follow you back. Similarly, based on your common interest, Combin Growth can suggest you people to follow. It would also help you in finding the best target audience out there is.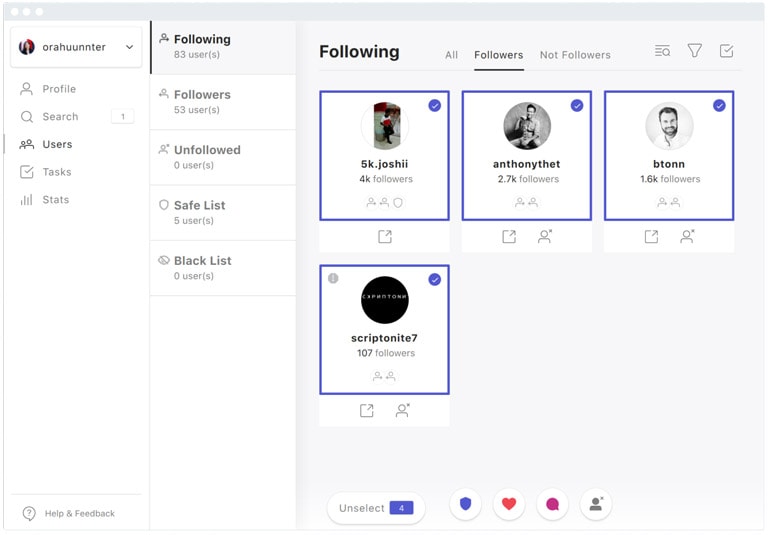 Audience Quality
More often than not, you have little control over the audience you engage with on Instagram. With the help of Combin Growth, however, that can be changed. You can check if your existing audience is worth engaging with and move away from them if you are not getting the desired results. The best part? Combin Growth is going to help you get a better set of audiences as well.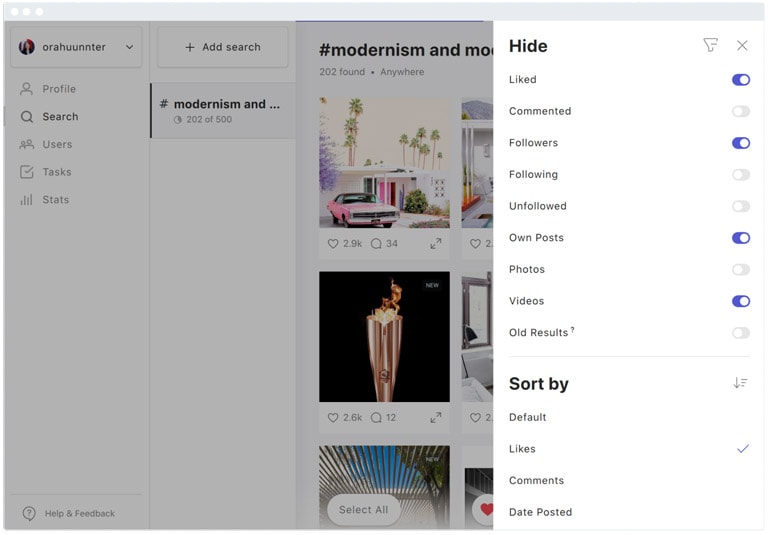 Find Instagram Influencers
When you are planning the most effective Instagram campaign, you need to find the most suitable influencer as well. Thanks to the advanced search options in Combin Growth, you can do that in a jiffy. This tool would allow you to filter influencers based on Language, number of Likes, Gender and Follower Count to finalize a suitable candidate. This saves several hours of time, to say the minimum.
Automation
Automation is a key element when you are handling a huge Instagram account. You will have to do a lot of tasks in a repetitive manner and Combin Growth can help you there too. Using this tool, you can set up a lot of commands for actions like commenting, following and unfollowing. Another time-saving feature, this will be a reason to use Combin Growth.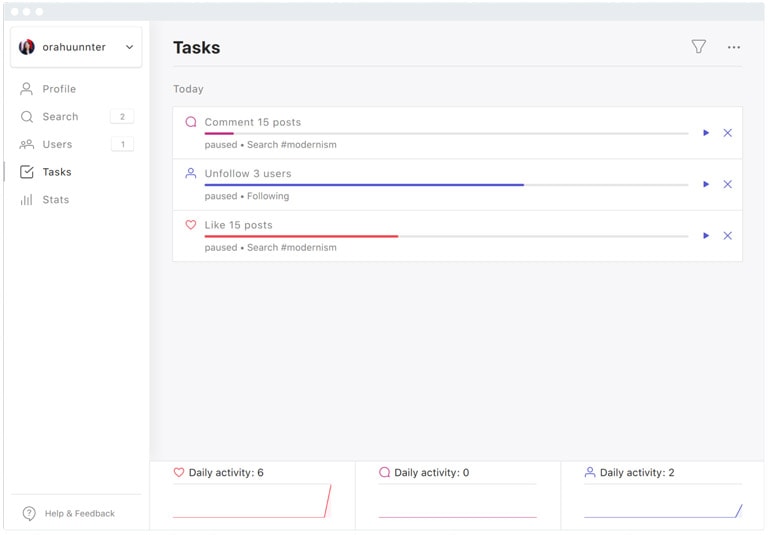 Data Analysis
Combin Growth does a job of analyzing data to interpret your growth and predict the same. At the same time, you will have access to how your Instagram account performs as well as how to make it right. The stats offered by the tool would be covering aspects like Followers, number of Likes per post and the overall digital impact of the account.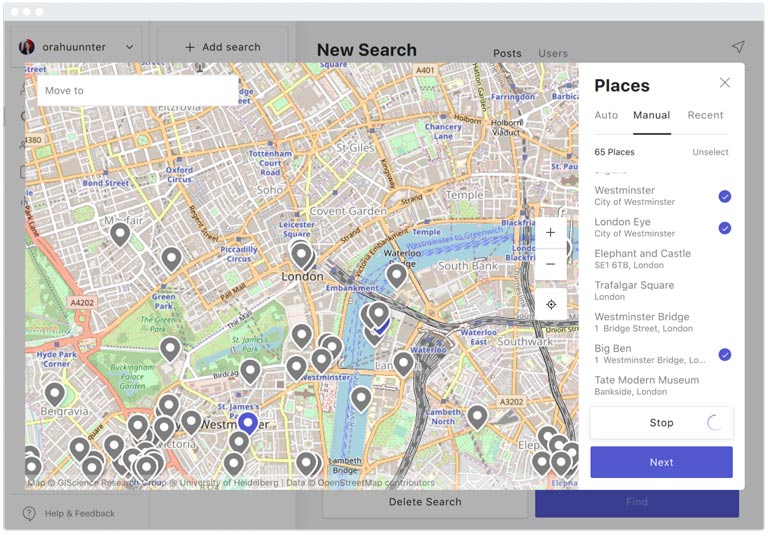 In addition to these, Combin Growth offers some miscellaneous features such as Machine Learning algorithms and support for multiple Instagram accounts.
The Bottom Line
At the end of the day, the convenience and control offered by Combin Growth are worth whatever you are ready to spend for the program. Regardless of your Instagram presence, this marketing tool can help you in making things bigger. And, we would happily recommend Combin Growth to every Instagram marketer out there.