Cats do everything better – this is a well-known truth, and therefore it is not surprising that one day someone thought of making an action role-playing game about these cute fluffy creatures. Cats often become the main characters of games, largely due to their "meme potential." Much less often, developers manage to go beyond the idea of "let's do something about a cat so that it is better bought," but there are exceptions to any rule. In honor of The Game Awards 2023, we have collected several good games that boast cat nature and good gameplay. Which indie game where you play as a cat is worth your attention, you decide, but they are all unique.
Blacksad

Blacksad will open our indie game where you play as a cat top. Some reference to The Wolf Among Us, noir and adorable cat – the perfect combination. In this detective story based on the comics of the same name, you take on the role of Blacksad, a hardened cat. You need to solve a complicated case, which usually starts with suspicions of someone in treason and then develops into a big conspiracy.
Blacksad's feline nature is not used much in the game, except that you can turn on something like a flare and find clues. The private detective is generally very slow, clumsy, and behaves like an experienced cat with nowhere to hurry. But here, you have a unique opportunity to climb onto a large table called New York in the 50s and play with the investigation, like with a ball of thread, and with people's lives, like mice.
Many people think that cats in video games are the easiest to do because they are initially cute, and the players like them. But this is not entirely true, precisely because they spent quite a lot of time on the design of the cats from the video game; they are remembered and look harmonious in their world. To do this, artists and designers are doing a colossal job. For clarity, game 3D modeling from RSG with all the depth of work are ideal. The video game where you play as a cat should hook the gamer with a mix of graphics, history, and the world to prove that this is another indie product for $1 on Steam. Just in the example of Blacksad, you can see how important the game's visual aspect is, especially for cat lovers.
Gato Roboto

The developers call their cat game "meowtrodvania," and rightly so. The main role is played by the cat Kiki, who accidentally steps on an important button, locks his master on a spaceship, and ends up on an unfriendly planet. Fortunately, he has an exosuit that both shoots and saves from harm. And then everything is according to the genre's classics: explore the map, look for improvements, fight off enemies, and unravel the world's mysteries.
The cat would not be a cat if it sat in the robot all the time. You can crawl out of it at any time – be careful because the fluffy lump dies from one blow. But a cat can explore places where the overall suit does not fit and find all sorts of secrets. Despite all its capabilities, the cat is much more elegant than the robot. This is a good metaphor because cats sometimes need to get out of their comfort zone for a reward. The relaxing experience that the game will bring is impossible to forget for a long time (verified by personal experience).
A Building Full of Cats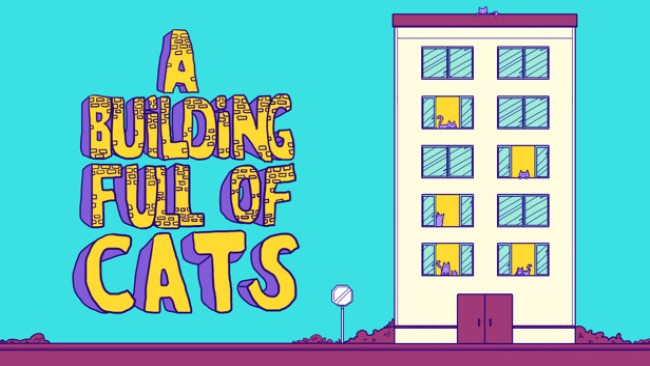 A Hidden Object cat game about searching for cats inside various interiors: the process is complicated because the images are full of details, and finding pets in this chaos can be quite difficult. And if you consider that some objects can be interactive (for example, boxes that can be pulled out), the quest becomes much more difficult.
Fun fact: the creators of the title, Devcats studio, specializing exclusively in cat games. And judging by the portfolio, the development team consists entirely of representatives of the cat family.
Cat Quest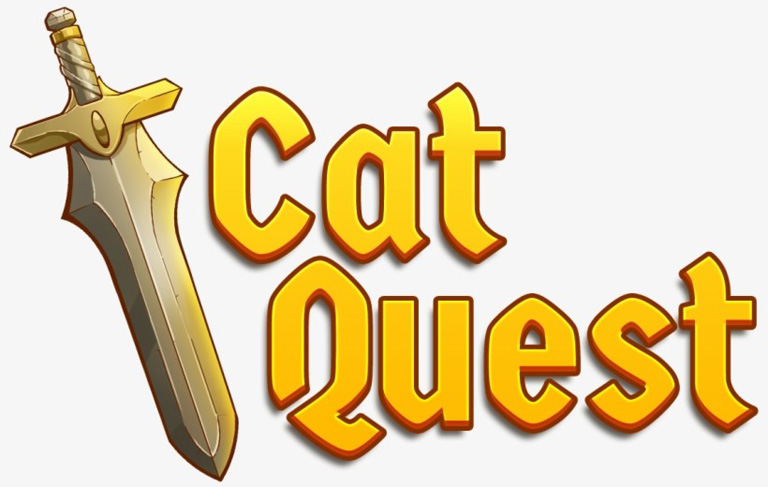 Cat Quest is an unusual 3D game with 2D sprites, providing an exciting RPG adventure. It has been honorably kept in the top video games featuring cats. This is a colorful, simple game where you once again save the kingdom from the annoying naughty villain who stole your sister. But first, you must deal with the raging dragons and dispel the spell of King Leon.
The cat game contains many references to famous series, like Tomb Raider, Skyrim, Zelda, and others. As you progress, you will meet comrades, sorcerers, spirits, and many other fabulous creatures.
Small side quests complement the main story, and each dungeon has a prize chest. Alas, Cat Quest does not shine with a variety of tasks, although the plot of each side quest complements the main one and reveals the story of the main characters more fully.
Stray- Highest Rated Game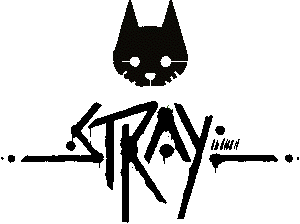 The recently released Stray is one of the best cat games out there right now. The developers love fluffy pets so much that they dedicated an entire indie game where you play as a cat that blew up the Steam and PS Store charts. Street cat's tale with cyberpunk elements and constant meow gave a lot of resonance for the recently released game, which everyone was really waiting for.
The protagonist of the game is a cute kitty that ends up in a city inhabited by robots. Accompanied by a small flying drone, a stray cat travels through the post-apocalyptic world in search of a way home.
Stray boasts the excellent implementation of feline behavior, allowing players to understand the nature of these animals better. He is exactly what a real cat should be: graceful, agile, and wayward. In terms of gameplay, this is a simple platformer with adventure elements and simple puzzles. Still, the poor gameplay is successfully compensated by the amazing cyberpunk and post-apocalyptic atmosphere, as well as the ability to scratch everything that scratches and meow at everything that moves.
On the night of December 8-9, 2023, The Game Awards 2023 gave us some important surprises. After the award for Best Performance by an Actor in God of War Ragnarok, it's time for the Best Indie Debut nomination. Of course, the title also fought for the game of the year, but it was difficult against God of War and Elden Ring.