So, finally, you made that transition, right? Most people say that shifting from Windows to Mac is a superb way of productivity boost. You have better speed, performance and some Apple-exclusive feature. In spite of all these, however, the change is something huge. In a few days or so, you may get accustomed to the UI and Window Management, but that's not enough. Personally speaking, I had trouble when it came to finding the best Mac apps for my needs.
You have been using Windows for many years and would have been familiar with apps and design. As it goes without saying, not all Windows apps are available for Mac. So, you have to find the nearly-good alternative for each. Then, there are some highly-productive Mac apps that can help beginners catch up. So, we thought of creating a list of the best Mac apps for beginners. We have tested all these apps in a MacBook Air, and it all works like charm.
We have at least one app in one category. For instance, we have our suggestions for web browsing needs as well as Screenshot management needs. At the end of the day, you will have a collection of practically-useful apps to rely upon. Some of the choices are personal; some are based on public opinion too.
#1. Google Chrome
Even without an informal introduction, Google Chrome is quite popular. It's okay if you want to have those exclusive features from Safari, but Chrome is an awesome upgrade. Given that you are coming from one PC; you have additional benefits as well. For instance, there is no trouble in using the Chrome extensions you've been using before. Last but not least, everything is synchronized and up to date. We are talking about web browsing data as well as app-based data. To say the least, Chrome will bring you back home when you open the Web Browser interface. It works pretty fast on Mac too.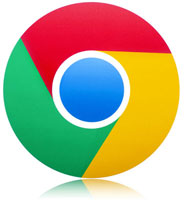 #2. VLC Media Player
Apple QuickTime Player can bring a native media playback experience. Soon enough, you'll be doomed by a bunch of issues like incompatibility. So, you need a media player that can handle all media formats and, we have VLC Media Player. VLC, available for multiple platforms, needs no introduction. You can install the player in a few seconds and it gets integrated with MacOS. VLC offers some really best skins and advanced features like streaming, subtitle support and playback customization. In short, VLC Media Player is the worthy upgrade from limited options of QuickTime Player.
#3. AppCleaner
If you have a MacBook or MacBook Air with low storage space, AppCleaner is one of the best choices. As it's in the case of Windows, apps may leave residual files even when you uninstall them. If you have uninstalled a number of apps in the past, it can reduce the available storage space too. AppCleaner does a thorough and clean uninstall of apps from your Mac device. Nothing is left behind and nothing will consume your storage space either. This is much better than simply deleting the app file from the Applications folder. You just have to drag the app into the AppCleaner window. Last but not least, AppCleaner is completely free to use.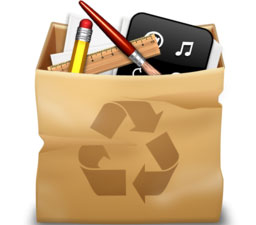 #4. Spectacle
Multiple window management is something you enjoyed in Windows, especially Windows 10. Well, things aren't so simple in the case of MacOS. You may find trouble in stacking different windows for easier access. Spectacle App for Mac makes the job simpler. You have to learn some keyboard shortcuts, but the effort is worth the productivity. Won't that be awesome if you can arrange the current window to 1/4th of the screen in a click? Similarly, you can arrange every program window according to your needs. It's a huge helper for those who love multi-tasking.
#5. Lightshot
As you might know, Grab is the official screenshot utility in Mac. In most cases, it's not enough. Out of the options you have, Lightshot makes enough sense. It not only lets you take screenshots but make annotations and share it online. In Mac, you can assign a handy keyboard shortcut too. Apart from annotations, you can also make the basic edits to the screenshots you have taken. One thing that we love about Lightshot is the awesome stability. It has never let us down when it comes to getting some quick screen captures. And, don't worry; Lightshot is free to use.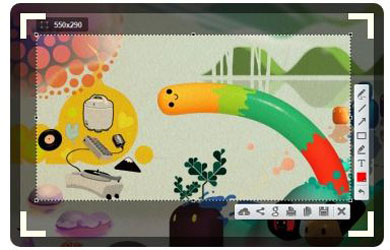 #6. Bartender
Do you have so many app icons in the menu bar? Well, that's quite irritating, don't you think? In that case, it makes sense to download and install Bartender in the system. We haven't used this program but it seems impressive enough. You can simply hide all the app icons into another menu. This menu can be accessed by clicking on the Bartender button. You can also decide which app should appear where. Customization is the key here. If there are some really useful apps, you can keep them in Mac menu bar. Everything else can be minimized into Bartender bar.
#7. Fotor Photo Editor
You might have used Photoshop in Windows for all the editing needs. If you have a less powerful machine, it's not an easy thing to get Photoshop and get it functioning. Moreover, it's expensive. So, if you are looking for the basic editing needs like Cropping, Filters and Borders etc. Personally speaking, I have been using it for a wide variety of image editing needs. It's not really suitable for Photography Editing or anything. Just the basic needs, fulfilled in a satisfactory manner. That is all Fotor is about. You can also edit details such as Tone, Detail and White Balance.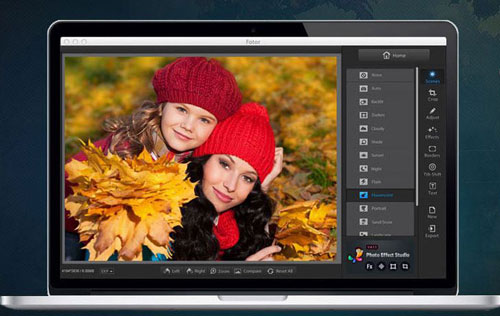 #8. F.lux
F.lux, also called Flux, is a really useful Mac app you should try. We recommend this because of two reasons. First, it's really important to take care of your eye while using a computer. Second, we have often lost our mind while opening the device at midnight. With F.lux installed, you don't have to worry about any of these issues. This simple, free app will optimise display brightness and tone according to the current time. Display become warmer during the night while it turns suitable during the daytime. F.lux ensures ultimate customizability; you can easily select the time-slots for change as well.
#9. Folx
Folx is a viable alternative to Internet Download Manager, or any other download manager you have been using in Windows PC. Folx is a complete download manager, with torrent support as well. That is, with this single tool, you can fulfill all your needs of content downloads. By the way, if you go for Pro version of Folx, you can have the benefits of Download Scheduling, Built-in Torrent Search, Online Video Downloader, Speed Control and other features. Also, download speeds are quite optimized for better results. It's an app that we regularly use.
#10. Itsycal
One problem with Mac menu bar is that it does not show you a quick look at the calendar. Itsycal, a free-to-use Mac application, will fix the problem. You have to download the setup file and copy it into the Application folder. In a second, you can see a small button on Mac menu bar, with the current date on it. Clicking on the button will show you a minimal box of Calendar. You can not only see the dates and weeks but also see if any appointments are there. Itsycal draws information from your Apple Calendar. You can also set certain preferences to adjust the functionality and appearance.
Summing Up – Best Mac Apps
So, these are the best Mac apps you can check out if you have recently shifted to Mac from Windows. We've not included many productivity-oriented apps here, which we will cover in another article. Coming back to these, they have been made to make your Mac life simpler. Out of these, Spectacle is my personal favorite. It lets me arrange multiple videos in my MacBook screen, which is a time-saver. Also, Itsycal, Folx and F.lux have found to be quite useful in the course of time. Well, you can check these best Mac apps out, and let us know if there are some worthy suggestions.