Optimized apps are one reason many people move from Windows to macOS. Because there are only a few devices on the market, developers can better optimize their apps for Mac, iPhone, and iPad. And these apps create a more reliable workflow and environment as well.
But how do you get the best Mac apps? Individually buying every app you need can be a pricy affair. More importantly, you will have to keep paying a monthly/yearly fee for upgrades. Sometimes, you may have to spend hundreds of dollars for all your apps combined. That doesn't sound nice, does it?
It is also why a one-stop app subscription like Setapp makes more sense! We have been using Setapp for a few years and thought it'd be great to introduce the subscription to you. In the following review, you shall find everything necessary about Setapp, its benefits, and whether you should get a subscription.
We guess that some of you have not heard about Setapp. So, we shall start with an introduction to Setapp.
What Is Setapp?
Setapp is a subscription service offered and maintained by MacPaw, one of the most popular app developers for macOS. The Setapp subscription gives you access to a curated collection of macOS and iOS apps. You do not have to purchase these apps individually. Instead, you can pay a fixed monthly fee for the subscription.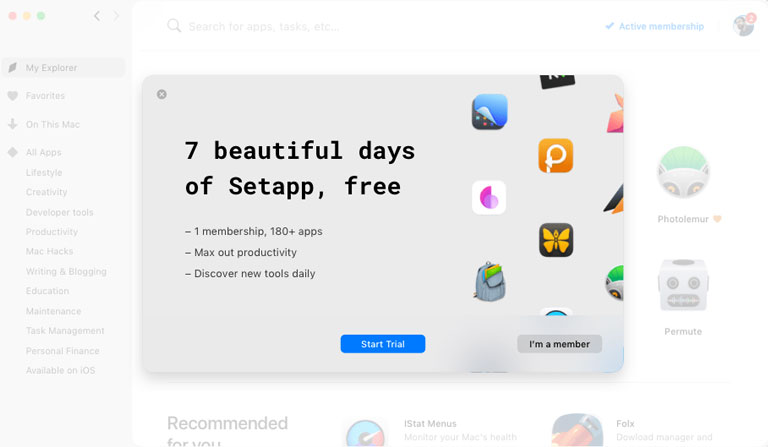 The best way to understand Setapp is to compare it to Netflix. Like Netflix allows you to stream movies and TV series without purchasing them individually, Setapp will enable you to use apps without buying them one by one. So, ultimately, you will have to pay only a fraction of how much these apps actually cost.
About the Developer
You might know MacPaw as the team behind the popular macOS optimization suite CleanMyMac X. As it happens, CleanMyMac X is also part of the Setapp subscription. So, as long as you pay for Setapp, you can use the latest version of CleanMyMac without any ads or limitations.
MacPaw is also behind some popular macOS apps like Gemini 2, The Unarchiver, and Encrypto. As you can guess, these apps are also available through the Setapp subscription plan. But, the Setapp subscription offers more than what MacPaw has developed.
How Does It Work?
From a user's perspective, Setapp works simply.
Once you have signed up for the Setapp subscription, you can install as many apps as you want from the big collection. MacPaw will keep adding (or modifying) the supply of Mac and iOS apps to the list. You do not have to pay for the changes in the catalog. Instead, you will be charged $9.99 every month.
In the backend, MacPaw works with many macOS app developers to enrich the collection of apps. All these developers will be paid a share of the total revenue from the subscription. Of course, the company may use proprietary metrics to determine how much each developer gets, but that is beyond our pay grade.
MacPaw ensures you have uninterrupted access to an app and its upgrades as long as you pay the monthly subscription fee. We believe this process is as neat as it gets.
In short, Setapp makes it easy not to worry about whether you have the best apps. In addition, by providing access to a regularly updated collection of apps, the Setapp subscription can save you a lot of time and effort.
Getting Started with Setapp
Let's look at the process of getting started with Setapp on a Mac.
It does not matter how long you have been using a Mac. You can set up and start using Setapp in just a few minutes. But, of course, a few factors make this possible.
First, MacPaw has implemented one of the best User Interface designs across the Setapp experience. From the client installer to the app explorer, everything is crystal clear. You can easily navigate between categories to check out the apps you want.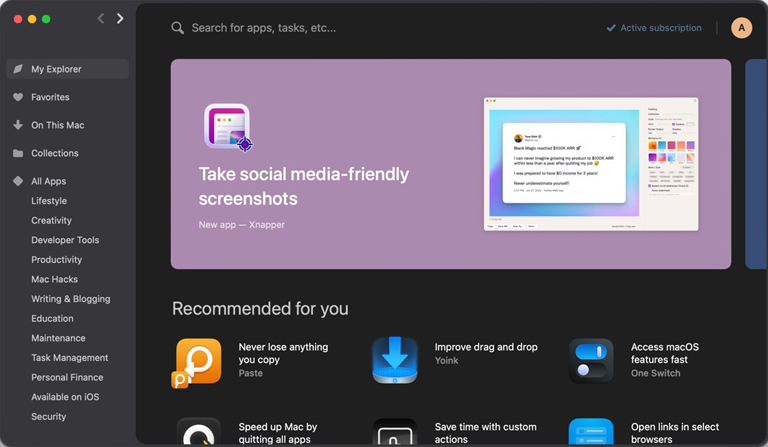 Second, Setapp works so much in sync with the macOS system. As you can guess, everything is updated to the latest version. More importantly, the Setapp client will easily manage installations once you provide the necessary permissions.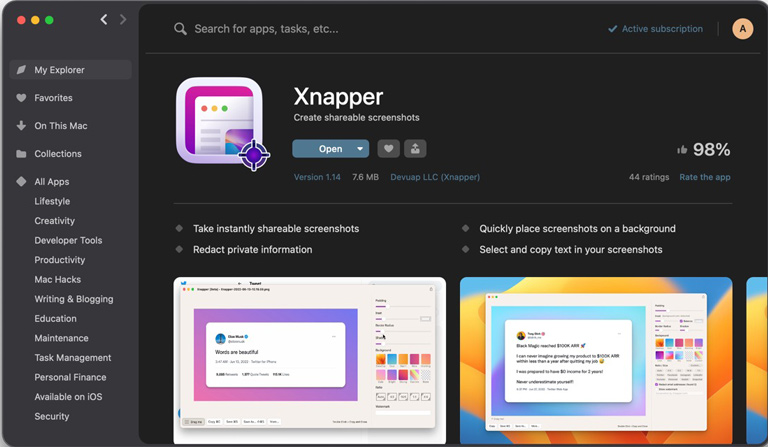 Therefore, it almost feels like you are using the native App Store on your Mac. However, unlike the App Store, Setapp contains a more curated collection of apps across categories.
Now that you know how easy it is to get started with Setapp, shall we address the elephant in the room: the app collection?
The App Collection
Setapp gives you access to a curated collection of over 230 apps for Mac and iOS. Out of these, over 30 apps are available on iOS. So, if you have a compatible Setapp subscription, you do not have to pay for these apps on your iPhone or iPad.
For example, the Gemini 2 app, which helps you detect and remove duplicate photos, is available for macOS and iOS. Therefore, if you were to purchase Gemini 2 separately, you would have had to get the iOS version separately. Therefore, it's more savings than what Setapp essentially offers.
10 Best Apps on the Setapp Catalog
As you can guess, we cannot talk about all the 230+ apps available in the Setapp catalog. Therefore, we shall talk about some of the best apps on Setapp from different categories.
CleanMyMac X is a Mac optimizer and speed booster software from MacPaw. It allows you to clean junk files from your Mac and free up storage space. You can also use it to clear RAM, find out heavy apps, and make your Mac snappier. The app comes with features like a file shredder, batch uninstaller, etc.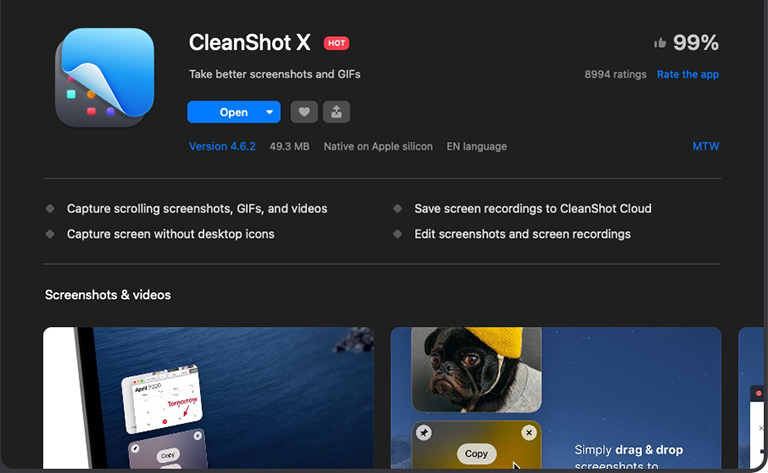 CleanShot X is one of the best screenshot apps for Mac, period. This app lets you create superb screenshots and annotate them as you wish. You get an impressive variety of editing and annotation tools. More so, the app does not consume a lot of resources, either. You can use it to record videos and GIFs as well.
Bartender is one of the most impressive apps in the Setapp catalog. Bartender lets you hide unwanted and unused icons from your Mac menu bar and customize it. In addition, you can set up hotkeys and dynamic schedules to control how your Mac menu bar behaves.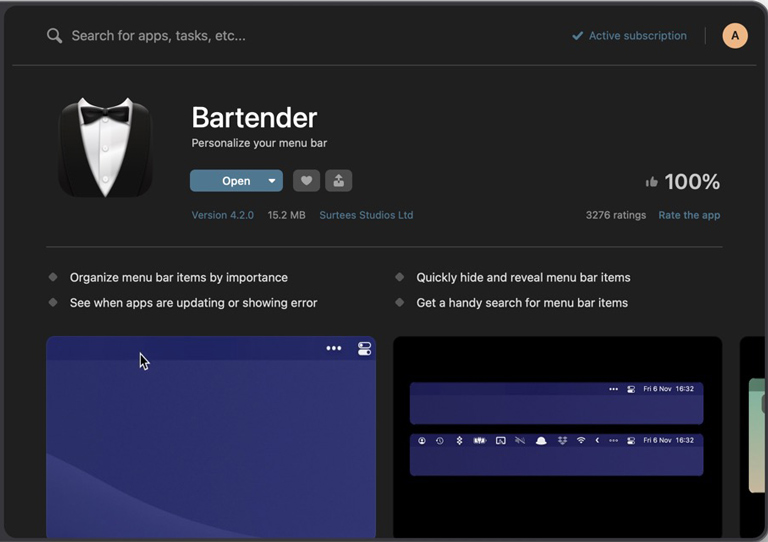 You can use BetterTouchTool to customize almost every aspect of your Mac. From hotkeys to gestures and launch actions to macros, many things are possible. You can consider this app an upgraded version of the Automator app that macOS comes with.
Gemini is a super-intelligent app to detect and remove duplicates from your Mac. It can use AI and Machine Learning to detect similar/duplicate photos. You must have it on your device if you want to purge free space on your Mac.
The Universal Clipboard on Apple devices is good but could be better. Paste, a popular utility app for Mac and iPhone packs all the features you wish macOS natively had. It also features an intuitive UI that helps you copy and paste content from different sources. In short, it is more than a typical clipboard manager.
Ulysses has been one of the best writing apps for Mac for years. It is one of my favorites because it creates a unique environment for writing and drafting. This distraction-free editor is an excellent option for many professionals and students.
Permute is the only converter you need to deal with images, music, and video. It does not take up a lot of resources but gets the job done. At the same time, the app works with an incredible variety of file formats, and device presets.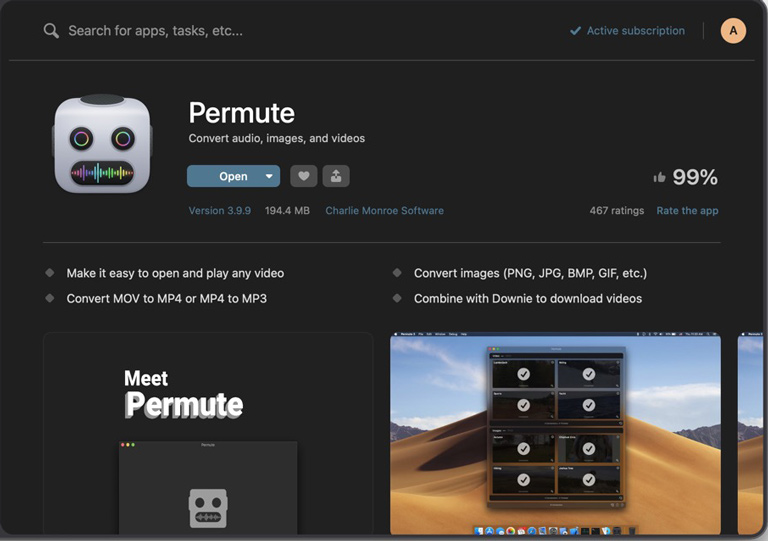 If you think the native Calendar app on macOS can use some steroids, you will love what BusyCal offers. It's a highly customizable calendar app that offers enhanced compatibility. You can bring multiple calendars to keep track of your schedules and agendas.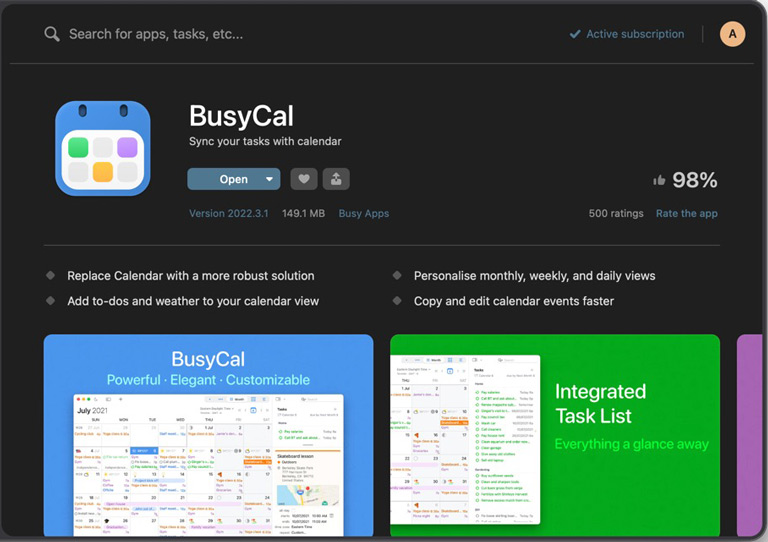 TextSniper is a utility app that I think deserves a spot on this list. This nifty app lets you capture text content from screenshots and copy it directly to the clipboard. In addition, its OCR engine is relatively better than the ones we have seen. So, if you scan many documents, you should have this excellent app on your Mac.
New Monthly Additions
As you can see, the app collection on Setapp is richer than you expect. The developers behind Setapp keep adding more apps every month. You can also become a part of the Setapp community and let the developers know which apps you want to see in the package.
At the time of writing, Setapp has introduced two great macOS apps to the collection:
Xnapper lets you take beautiful screenshots that you can instantly share on social media platforms. It can automatically set up backgrounds for your screenshots and customize how things look.
Pile is a handy app where you can keep the stuff you collect from the web. It's a great place to store webpage links, PDF documents, images, etc.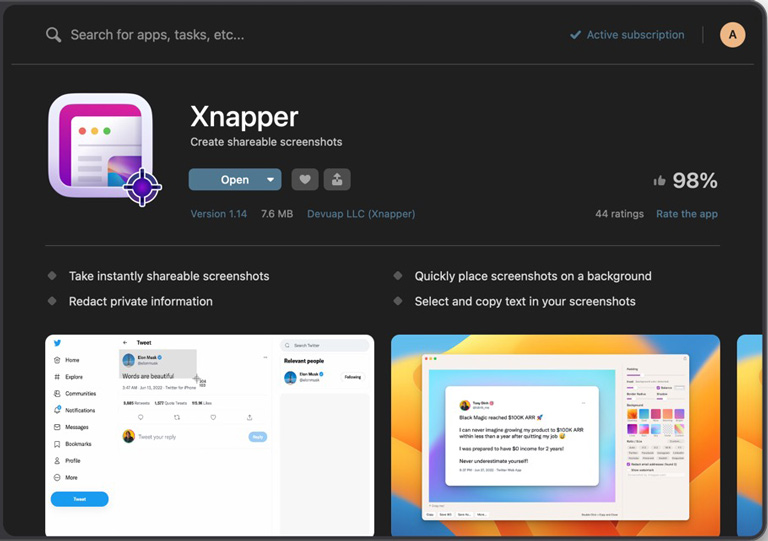 It now also features an incredible collection of iOS and iPadOS apps. You can get these iOS apps by scanning a QR code. For instance, Setapp now offers a new app called Ausum, which helps you keep track of news by listening to short audio summaries.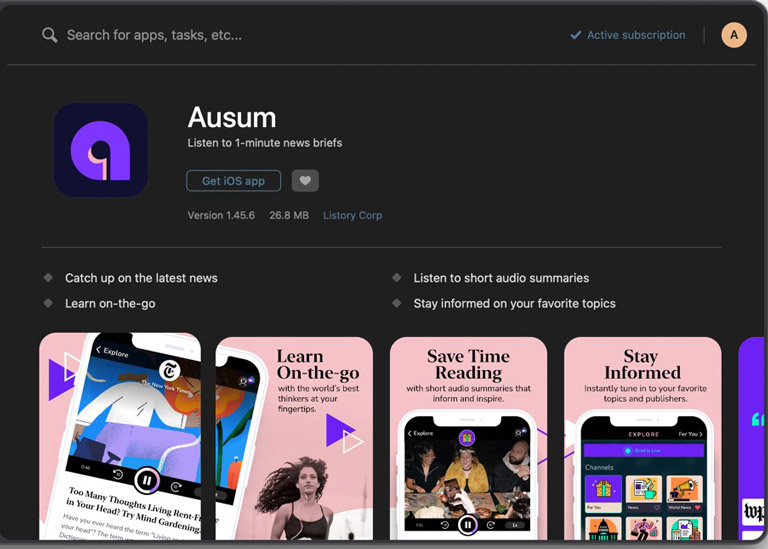 In short, we are impressed by the app collection and updates Setapp offers.
By the way, there are some additional benefits too:
You can set up Setapp to take care of app updates. So, whenever an update is available, Setapp will install the update. You do not have to worry about running outdated versions anymore.
The apps you come across on the Setapp collection are more optimized than you think. So, you can expect better performance; nor do you have to deal with license keys and email IDs.
So, you save not only a lot of money but also your time.
Setapp Pricing
Let's look at the pricing plans from Setapp and whether they are worth the hype.
In the Personal mode, you can choose between three plans:
Mac: This plan is priced at $9.99 monthly and lets you install Setapp on a single Mac. However, keep in mind that you cannot access iOS apps.
Mac + iOS: You can get this plan for $12.49 per month and install Setapp on one Mac. However, you can access all the iOS apps supported by Setapp.
Power User: In this advanced plan, which costs $14.99 monthly, you can install Setapp on up to four Macs. In addition, you can set up iOS apps as well.
By the way, Setapp offers additional discounts for Team purchases and educational purchases. If you are a student or teacher with a valid email ID, you can get 50% off on the Setapp subscription fee.
Is there a free version?
Unfortunately, Setapp does not have a free version. However, there is a 14-day free trial that you can check out. This free trial will allow you to try all apps from the Setapp collection.
The best part? You do not have to provide your credit card to start the free trial.
Is Setapp Worth the Price?
We believe some of you may have this question.
The answer is a big YES.
A Setapp subscription is a worthy monthly investment from every possible angle. Here's why.
You have to pay $9.99 monthly, almost the same price as a few cups of coffee. So, you have to pay around $120 per year, right?
No matter how hard you try, you cannot purchase and use all these awesome apps for that price. You cannot do that even if you spend $480.
Even if you could, you won't have a regularly updated and well-curated collection of Mac apps that you can count on.
So, we have more than a few reasons to recommend Setapp to our readers. It's a superb investment for all Mac owners out there.
Some Potential Issues
Here are a few things you should remember while subscribing to Setapp.
You do not own any of these apps. So, you will lose access to these apps whenever you cancel the subscription.
Setapp also comes across issues with developers. As a result, some apps may get removed from the collection. However, the company tries its best to include alternatives.
I don't find these problematic. You take the same risks when you subscribe to Netflix.
The Bottom Line
To answer the question we posed in the beginning, Setapp is indeed the only subscription you need for Mac and iPhone. It provides so much value for the price you pay every month.
Setapp is also an easy way to ensure you are using the best Mac and iOS apps.