You want to do all that is reasonable to protect your home and family, and you might be considering having a home alarm system installed. Before you decide, do research and gain an understanding of the pros and cons of owning such a system.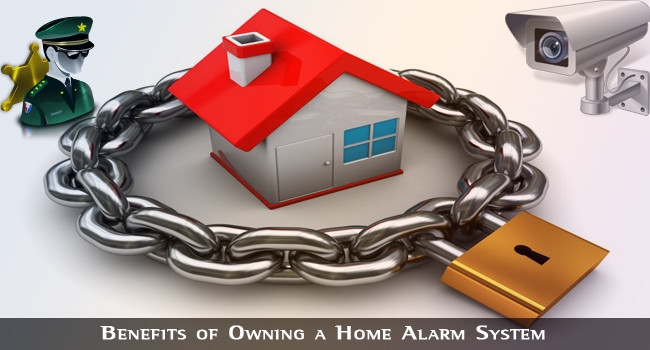 Protection Against Crime
This one is obvious, right? But do alarm systems really work? Are break-ins common enough to justify the purchase?
According to safeguardtheworld.com, home burglaries happen about once every 13 seconds in the United States. Homes that do not have security systems are up to three times more likely to be broken into. Just the fact that a security system is present is often enough to motivate burglars to move on to easier targets.
A home security system doesn't just protect the interior of the house. It can protect your exterior and yard from vandals just looking to cause damage to your property.
Residents of cities with high crime rates especially stand to benefit from security systems. For example, home alarm systems Nashville, TN are a good idea because it is safer than only about 5% of other cities in the United States, according to neighborhoodscout.com.
When the professionals come to offer a consultation about installing a security system, they will point out vulnerabilities on your property and gear your security package to help reduce risks associated with those weak points.
Some security systems allow you to remotely control them from your cell phone. You can also receive text alerts. This can help if you are away on vacation and just want to keep an eye on things.
An alarm system is there 24/7, in contrast with other security measures like a dog or a house sitter. You can't leave your pooch home alone when you are on vacation.
Monetary Savings and Peace of Mind
The benefits of a home alarm system go beyond protection against burglars.
Your insurance company is likely to lower your rates significantly once you have an alarm system installed, by up to 20%.
Many systems also protect against threats other than crime, such as fire or high levels of carbon monoxide. Smoke alarms are good, but an extra level of protection, especially if you have little children in the house is always a good idea.
Alarm systems with wireless monitoring don't rely on your phone line, so even if the phone lines go down or get cut by the bad guys, your home stays protected.
If there is an issue, you can feel at ease by the fact that help will be on its way to your house within minutes. Whether it's the police or fire department, someone will be notified and you have what you need.
You are able to have as much control as you want over the system. If you want to protect every single door and window when you go to sleep at night, you are able to. If you're just looking to protect the front door because that's the most vulnerable, you are able to do that too. The amount of protection is all up to you.
If you decide to invest a little more, video imaging can help make sure you can see all parts of your house at any point. If a suspicious looking car is parked out front, you may be able to capture the license plate. If an expensive piece of jewelry goes missing, you can see exactly who may have taken it. You can even keep an eye on the children if you run out for a few minutes and make sure they are okay.
The damage that occurs along with a break-in is deeply emotional as well as physical, so the prospect of installing a home alarm system deserves your serious consideration. Carefully weigh the pros and cons, and then make an informed decision.