Defining Cloud Storage is not a mundane task to be established. In fact most people use it to place their crucial data in a safe, remote location which can then be possibly made accessible from any computer or phone upon browsing. Wouldn't this be a better option to prevent your data from getting on the verge of destruction from fire, or ill effects due to computer malfunction or from the frustration of data being stolen away? Cloud Storage gives you a better option of being easily able to share files between colleagues.
Small businesses tend to have it tougher than many of their larger peers. Given their size, there's only so much they can spend on new equipment, hiring staff or even on expanding. To try and have the required level of capital to fund growth or at least return a healthy profit, they have to save money. If you run a small enterprise, you'll be fully aware that any savings you make are hugely significant, no matter how small they may appear to be, especially on expensive overheads like computing.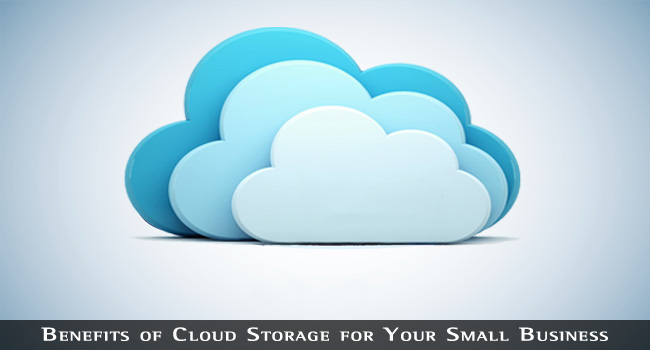 Cloud storage is the latest must-have tool for so many reasons besides being cheaper than other file storage forms like using a server or external hard drives.
SEE ALSO: Investing on the Cloud? Read These Security Tips First.
Creating File Backups for Generating More Business
Suppose some major chunk of businesses get closed due to the absence of a fully structured automatic recovery planning to closure within one year due to flood or fire hazard. Backing up of your important data of a nearly half of the companies have a plan relevant with the business communities. It is wiser to set up plans for crisis related situations. Like there is a facility called Livedrive for providing backing up your business.
Why Cloud Computing is Favorable for Your Office-cum-home use?
When people generally watch these kind of high-end software products for use, they get the sigh of big relief! Overcome your fear and anxiety of having to live your office life in a big mess. Cloud Storage has brought forth one big revolution on your doorstep, without you having to fiddle much with several online options to choose from. You might want to make appropriate usage of storage space with Documents, Presentations, Photo graphs, Music and Videos. When you need the best, you ought to get it, just when you want it, you'd never want to miss the excitement of going online purposefully.
How to Increase Daily Productivity
File Sharing In-house
This file sharing capacity allows your business accounts to come live with more than three user accounts enabling employees to share files with each other in a faster and reliable way. This allows for the proper usage of users' own personal Briefcase and Team Folders; therefore any file to be placed in the Team folder could be used by all the users made accessible to all user accounts with Read or Write access to the Team folder.
External File Sharing
If you encounter any issues pertaining to sending files to your clients through email, you can make good use of email services irrespective of files' size limit. You can 'share folder' on your account. Even other users can transfer files to non drive users. You ought to send links for reference to your clients to download your files with considerable ease to maximize benefits.
Flexibility of Work Timings
If you place your important files in the cloud it would allow you to access them from anywhere, everywhere. You might choose to edit a PowerPoint presentation even before your self-made presentation or access to any of your key files while a meeting is taking place. You will find it extremely convenient and there would never arise an issue regarding keeping files or documents in office or at home.
SEE ALSO: A Cloud Migration Primer.
Online file storage, which works by using 'cloud' technology involving a secure online location to store files, allows anyone who has an account to place files there and access them using any device with a reliable internet connection, be it a tablet, PC or even a smartphone. It also lets people share files with ease, something that servers and external hard drives are incapable of doing, which is pretty handy if you think about it.
Using it enables some of your employees to work from home, while it can also reduce other overheads including your company's wage bill and energy costs. Servers require constant energy to work, while using the cloud doesn't require any extra electricity whatsoever. Also, cloud storage is something that's very easy to use for the first time, which means you don't have to hire any additional IT staff to help maintain it as you would if you owned a large file server.
What seems to be the Most Suitable Option for Cloud Computing?
You ought to choose what gives you maximum benefit of Cloud Storage. After all, there is nothing like keeping all your data online, and then working like an expert in whichever way you want to. The popular and continued global use of Cloud Computing makes data storage safer and worthwhile, easily manageable and quite possible for you to achieve your goals. Why do you need to make provisions for data storage online beforehand? Great are the wonders of cloud storage and greater are the uses of being able to reach a vast audience. In short, nothing remains like the same old routine with Cloud Computing at your fingertips. Got it?