The Asus Zenfone Max makes a reappearance. Reappearance, you might ask? Asus revealed the Zenfone Max, back in August 2015 at IFA Berlin. It was released for sale in India around January 2016, so we were quite surprised to receive a press embargo, containing a Zenfone Max, so late, in May.
So what's the deal here? Lets #LiveUnplugged.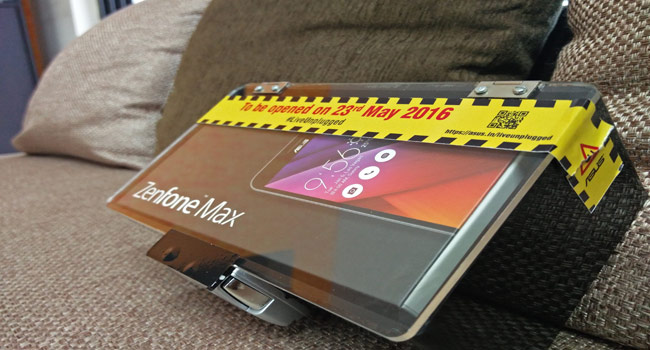 Box and Contents
First off, big props to ASUS India for the innovative packaging. The phone came sealed with a combination lock, so that we couldn't get our hands on before the actual launch. A letter inside also let us know that the device has been powered on when it left their office, to let us know about the amazing battery capabilities.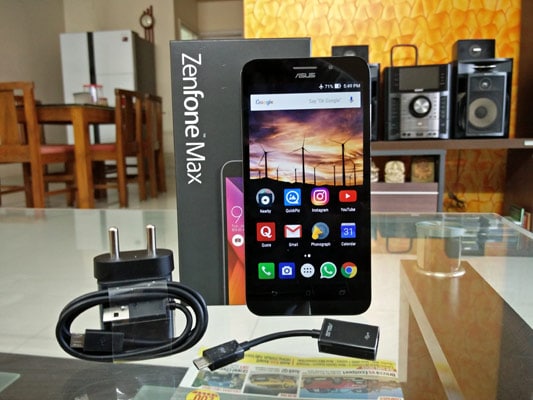 Cracking open the box, the packaging is very typical ASUS, with short snippets about the specs on the side, big bold imagery and text on the box.
The box contents are pretty standard. We get the phone itself, a wall adapter (rated at 5V 1A), a microUSB cable and a neat OTG cable.
Hardware Overview
Taking a look around the phone itself, the new Zenfone Max is virtually identical to the older variant.
The front is dominated by a 5.5 inch IPS LCD Display of 720p resolution. It is flanked by the earpiece, sensors and front camera on one side, and by capacitive soft keys on the other side. Like pretty much all Zenfone models, it also comes with the trademark chin on the bottom.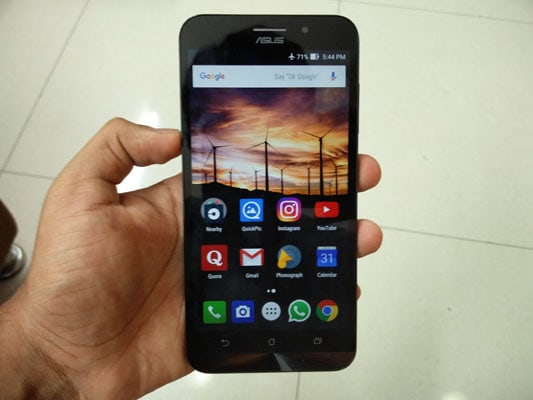 The back cover is finished in a faux leather styling, reminding us of Samsung's Note 3. It is removable, allowing access to the SD card slot, and Dual SIMs. The back also houses the single mono speaker, and the 13MP PixelMaster camera. The battery however is not removable.
The build quality is really good. There is absolutely no flex, no bending, and it feels good to hold. It is a bit weighty at 202 gm, but that only adds to the solid feeling of the device itself.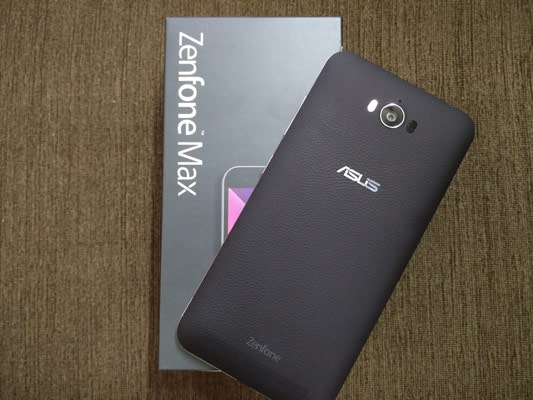 So what exactly differentiates this, from the older model. For starters, we get an octa core Snapdragon 615 chipset, double the storage at 32GB and Corning Gorilla Glass 4 covering the display. We also get the choice of 2 or 3GB of RAM, and to top it off, the device boots Android 6.0.1 Marshmallow.
Full Specifications
Screen: 5.5" IPS-LCD at 1280×720, Corning Gorilla Glass 4
Chipset: Qualcomm Snapdragon 615 MSM8939, Quad Core A53 at 1.5Ghz + Quad Core A53 at 1GHz, Qualcomm Adreno 405 GPU
RAM: 2 or 3GB LP-DDR3 RAM
Storage: 32GB internal + microSD card slot
Cameras: 13MP rear camera, f/2.0 lens with Phase Detection and Laser Autofocus, Dual Tone LED Flash and 5MP front camera, f/2.0 lens with wide angle 85-degree Field of View
Battery: 5000 mAh Lithium Polymer Battery, supports charging other devices through OTG
Software: Android 6.0.1 Marshmallow with Asus ZenUI
Network: Dual SIM slots, with 4G Cat 4 (150Mbps) support.
Display, Sound and Call Quality
Asus has packed the Zenfone Max with a 5.5 inch IPS LCD panel, sporting a 720p resolution. This might seem strange, in this day and age, where even budget phones come with Full HD panels, but it makes sense for a battery conscious device.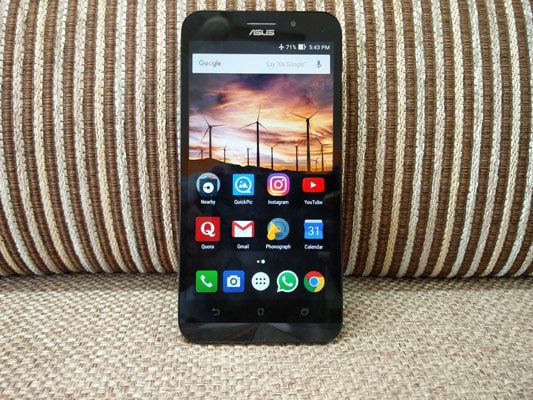 The Display itself is pretty good, viewing angles are very good, there is no color shifting or optical distortion even at extreme angles. The pixel density is a bit low, but it doesn't detract from the overall user experience.
Asus has included an app called Splendid, which allows users to fine tune their display's Saturation, Hue and Color Tone. It really allows us to get that spot on look, that we might prefer. The app also includes a Blue light Filter mode, which is useful for using device in night time.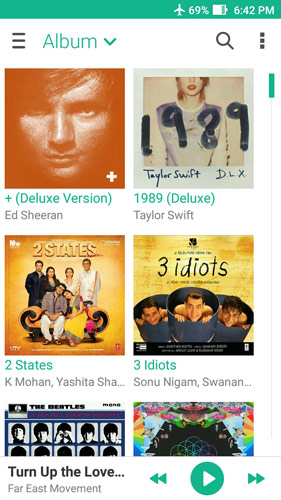 Coming to Sound, the device comes with a single mono speaker on the rear, with a deceptively large speaker grill. Audio via the speaker is actually really excellent. Volume levels are loud, there is enough dynamic range, and you can even hear a hint of bass there.
However, performance of headphones via the 3.5mm jack is disappointing. There is very little range to the sound, bass is almost nonexistent, no matter what presets we tried. It definitely gets the job done, but its nothing to speak highly of.
Asus includes their AudioWizard app to fine tune your audio experience. It comes with presets for Music, Movie and so on, and a full 5 band Equalizer for all our tweaking needs.
Call Quality was exceptionally good. We tested it over Airtel's 4G network in Kolkata, and we could clearly distinguish voices in the built in earpiece. Callers reported hearing us clearly too. The "Fone" part of Zenfone definitely lives up to expectations.
Software and Performance
The Zenfone Max runs atop Android 6.0.1 Marshmallow with Asus's ZenUI. ZenUI is widely known to be quite an intrusive and bloated skin, but Asus has toned it back in 6.0 a lot. Amount of bloatware apps are much lesser, and most of them are easily uninstallable.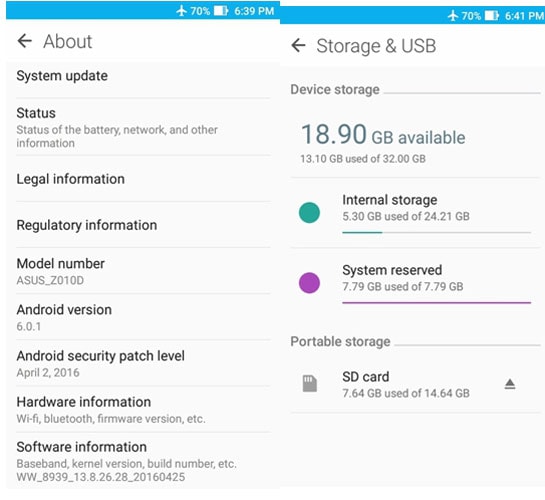 ZenUI brings a lot of useful features to the table, including a One Handed Mode, Double Tap to Wake and Sleep, Camera Quick Launch, an inbuilt Mobile Manager application and a full fledged Themes store. The amazing part is, it does all of it without affecting the speed or responsive of the device.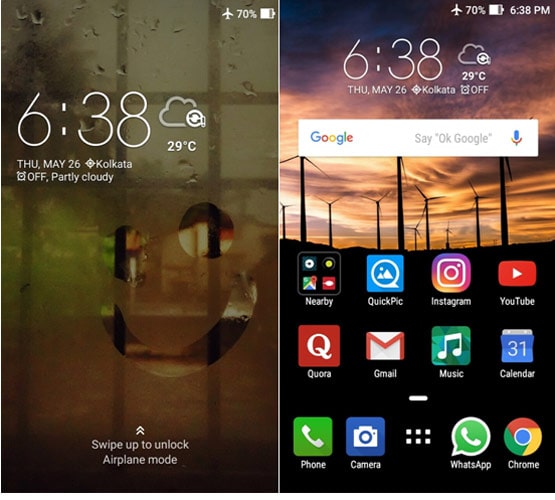 The Zenfone Max runs absolutely smooth, multitasks as well as any AOSP device, and there are no heating issues to speak of. Even with moderate gaming sessions, it barely touches 40-42 degrees. Never once did we feel that it was uncomfortable to use.
The battery life is a big plus of the Zenfone Max. With a 5000 mAh battery, Asus claims 38 days of standby, which might be a bit far fetched, but in our testing, an average user could easily get by a week of usage. We could get more than 3.5 hour of Screen Time in just 30% drop over a period of 3 days, which is really impressive. As an added bonus, standby times are excellent, and we get a plethora of Power Saving modes too. The large battery and the lower resolution 720p display easily makes the Zenfone Max totally untouchable in this price segment.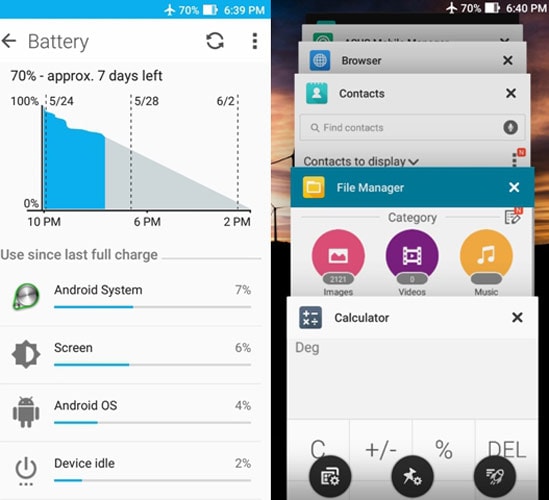 However, we were disappointed at the lack of any Quick Charging options, meaning that even with a 2A charger, it takes over 4 hours to fully charge. Surely not much of a bother, considering it lasts nearly a week with ease.
Overall performance is pretty amazing. Never did we feel like the phone was slowing us down, or causing issues in our daily usage. Top that off with the excellent battery life, and we've got a keeper.
Camera
The Zenfone Max is equipped with a 13MP rear shooter, with f/2.0 lens. It is accompanied by a Laser Autofocus system, and dual tone LED flash.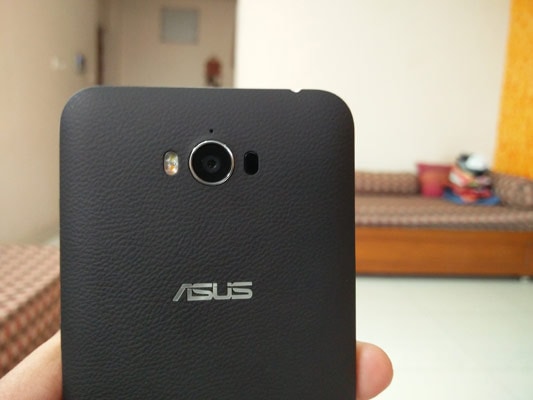 On the front of the device, we have a 5MP selfie camera, with f/2.0 Lens and a wide angle 85-degree field of view.
Asus's camera app has a boatload of features, starting from a full fledged Manual Mode, to Super Resolution (where it stitches 4 photos into a 52MP shot), to Low Light, Panorama, right down to tacky modes like All Smiles, Object Remover and so on.
While we personally prefer a simplified user experience, some users might like having a lot of features for them to tinker with. We get it, and Asus is aiming to please the general audience with its feature packed camera app.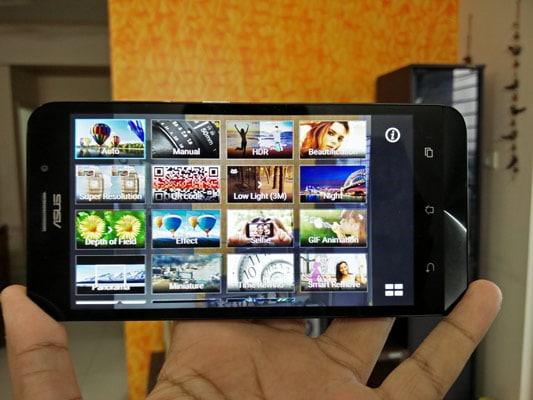 Coming to the camera quality, daylight shots are quite decent, with good dynamic range and exposure. It focuses pretty fast, and shot to shot times are decent enough for the price bracket.
The images themselves are exposed quite well, and look good on the phone's display itself. But on pixel-peeping, you can notice a fair amount of noise, and the details are average at best.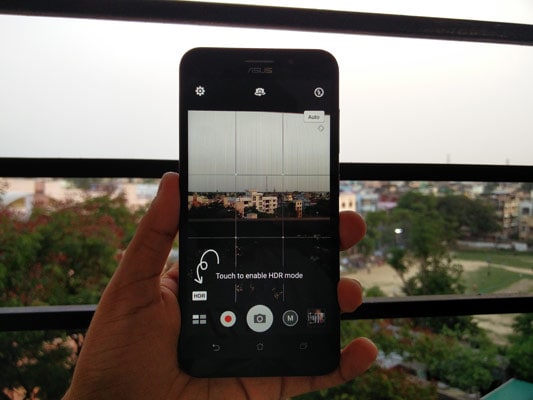 Daylight shots are pretty decent, but lower the light, and it fails drastically. Low light shots are just too grainy, the camera struggles to maintain focus. The low light mode helps with the lighting, but it reduces resolution to just 3MP, causing huge loss in details.
The front facing camera is pretty good, quality is good, and the field of view for just a 10k device is very good. It's a really wide angle camera, which is great news for group selfies. There are several modes including a Selfie Panorama, which work good enough for the occasional shot.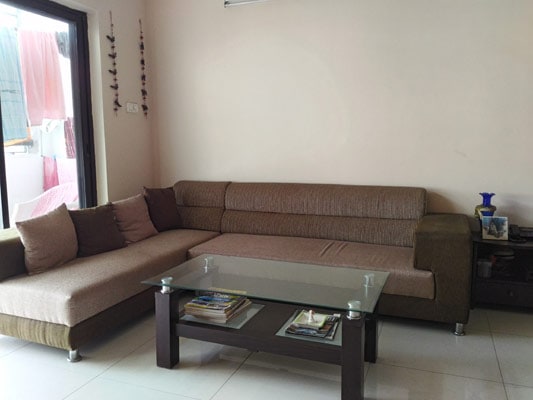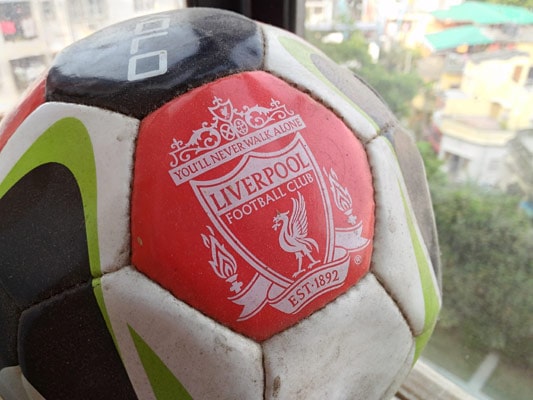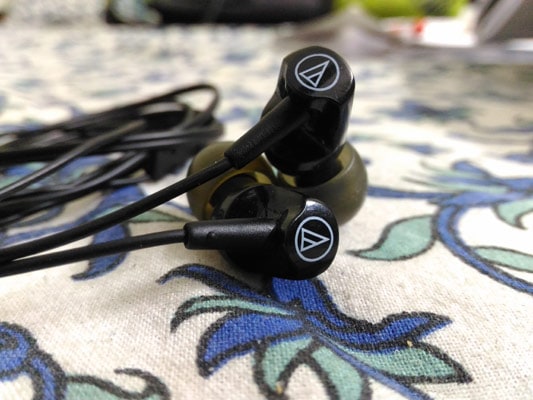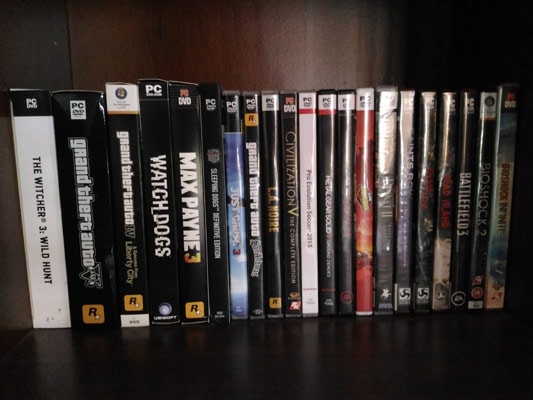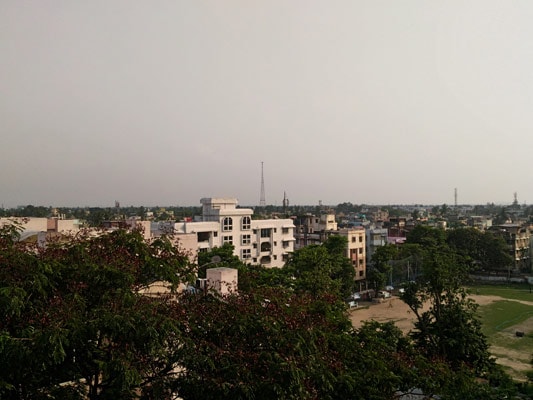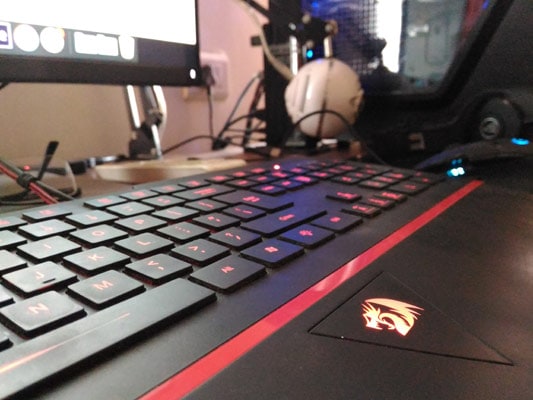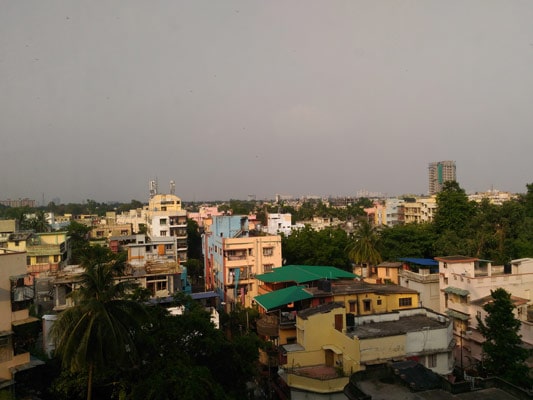 Asus Zenfone Max Review – Verdict
So, who is the Asus Zenfone Max for?
The Zenfone Max is targeted specifically at people, who wish to own a powerhouse of a phone, but also need it to last them all day. It is a no-brainer for people looking to buy a budget phone, without compromising on any major factor.
Asus has priced the Zenfone Max pretty well, at Rs 9,999 for the 2GB and Rs 12,999 for the 3GB variant. It invariably competes with devices like Xiaomi Redmi Note 3, LeEco 1S and Lenovo ZUK Z1, which have better specs, but none of them are oriented towards the efficiency-aware niche that Asus is pointing this at.
The Asus Zenfone Max delivers on all fronts. It has a respectable build quality, performs very well, doesn't heat, has decent pair of cameras, and most importantly, it can last an insane amount of time on battery. That exactly, is the target audience.
Overall Score: 7.75 / 10