When talking about the best Android widgets, we can say that if the desktop is the centralized place of your Windows-based computer, it is Home Screen when we come to the case of Android scenario. That is where you keep everything you need quick access to and everything you need quicker info about. Nevertheless, your Android home screen can do productive things if you use the best Android widgets that you get. There is a wide variety of Android widgets available, ranging from simple clocks to fully fledged calendars. In this post, however, we shall have a list of best Android widgets to enhance home screen of your Android smartphone.
Best Android Widgets
Table of Contents
#1. Transparent Clock and Weather
Transparent Clock and Weather is one of the best Android widgets when you need to have a quick glance on time and weather of a particular area. When you install this application, you can bring a variety of widgets to your home screen, of varying sizes. Also, without the purpose of rooting and all, you will be able to customize visual parts of the clock or weather widget. Noteworthy features of this free application include a 24-hourly forecast of weather and wind along with associated data like humidity and pressure, automated weather update interval etc. You also get the information about moon phase calendar.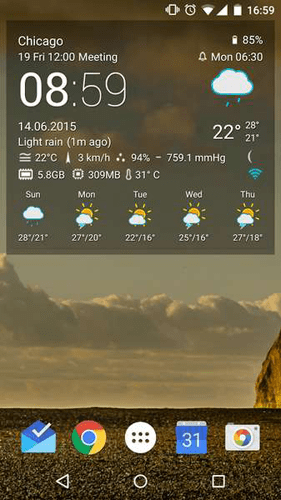 #2. DashClock Widget
DashClock Widget doesn't limit itself to your home screen, but extends to the lock screen also! Once you've added it in the home screen or lock screen, you can have a quick glance at a variety of information such as local weather updates, upcoming appointments from the calendar, unread emails from Gmail, upcoming scheduled alarm and detail about the unread message or missed call if any. If you're running a lower version of Android, which doesn't have support for lock screen notifications, you should get DashClock Widget. We think every advanced Android user should get it.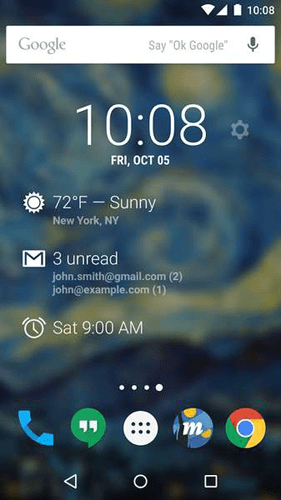 #3. Google Keep
Google Keep is more of a fully-fledged application to keep your notes, photos and whatnot. And, to make things easy than it seems, the app comes with an inbuilt widget, which is quite useful. The widget is completely resizable and its size can be varied depending upon the requirement. For instance, if you want to make a note readily viewable, you'd have to choose the corresponding size of the widget. As an app, Google Keep is something truly impressive. You'd be able to keep a lot of stuff, ranging from hand-written notes to screenshots and drawings.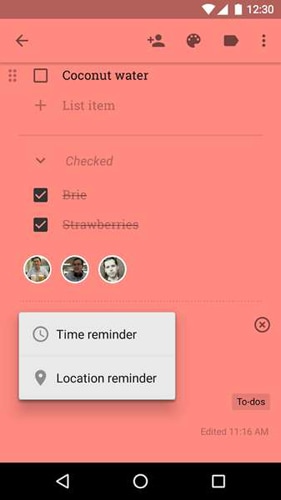 #4. Battery Widget Reborn
As the name says, it's a reborn version of a battery widget but is pretty much awesome when compared to others in the list. Once installed, this widget can bring you the current battery percentage of Android home screen inside a circle. It has to be noted that the whole design concept of the app is compliant towards Android Design Philosophy. You'd not get much geeky stuff, but you're assured of the basic statistics you need to know about the battery and status. It also offers some features like toggles, customizable notification priority, torch option, support for various extensions of DashClock etc.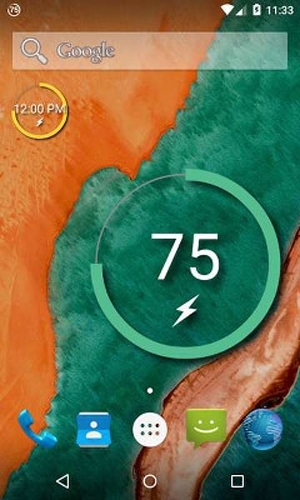 #5. Beautiful Widgets Pro
If you are looking forward to making your Android home screen look good, Beautiful Widgets Pro is a widget you must get – it's a premium widget, by the way. Resembling its name, many beautiful widgets are available from the app; in addition to the common ones, you can customize every widget through downloadable themes and other methods. It offers resizable widgets and of different sizes for both Smartphones and tablet PCs for that matter. The best part about Beautiful Widgets Pro is that the widgets can be brought to the lock screen, Day Dream and etc. Also, you get productive ones such as toggle widgets.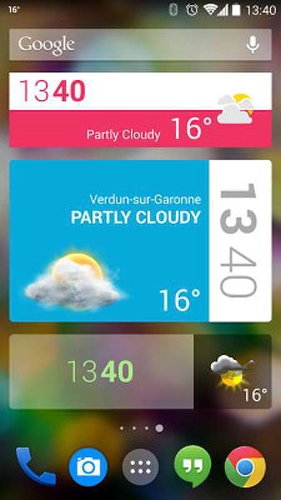 #6. Slider Widget – Volume
Wouldn't it be awesome if you can different kinds of volumes right away from the home screen? For example, we do think it's awesome when you can change the alarm volume or media volume without opening corresponding apps. If you have installed Slider Widget – Volume, you can just one widget to do all these, that's it. Yes, you will be able to manage a variety of stuff such as screen brightness control, different media volumes like alarm, media, notification and ringtone etc. The widgets are not only resizable but offer different input methods as well. The app is completely free to use, by the way.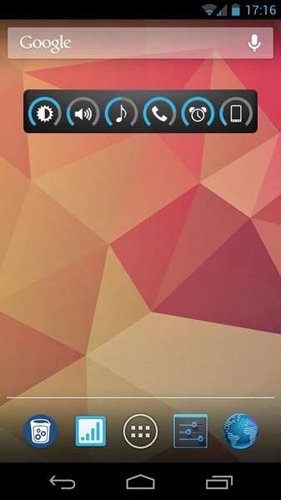 #7. Chronus: Home and Lock Widget
As the developer says, Chronus Home and Lock Widget is a multipurpose widget. This widget can show you a variety of information such as time, weather, calendar, news etc. All these are brought to the home screen in an easy-to-view manner. In all the versions, Chronus: Home and Lock Widget offers some features. There are different kinds of clocks to bring to the home screen, customizability in various sectors, backup and restore options for widget layout, panel for the calendar, built-in internal article reader etc. There's a paid version available for advanced features.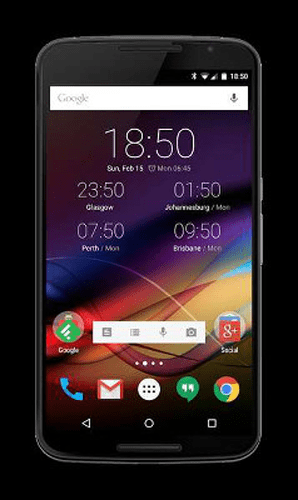 #8. Countdown Days
Countdown Days is an incredibly useful and best Android widget app you can get. Suppose you're waiting for some activities or happenings and you want to know how many days are left. Suppose there's your anniversary or a birthday coming up, and you will be reminded of it whenever you open your Smartphone home screen. As you'd see in the image, there are different kinds of widgets available, with information and without information on-board. It gives you the freedom to choose one according to your purpose and taste, simple as that.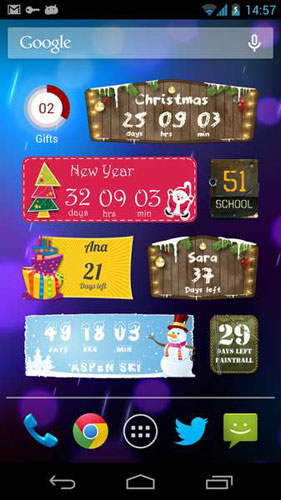 #9. Numix Calculator Pro
We end this list of best Android widgets with an app that can bring a calculator into the home screen! It is quite basic in terms of features but does the job very well. Numix Calculator Pro is a premium widget-app combo and you can simply slide across the home screen to make calculations. The basic functions such as addition, subtraction and division etc can be done through the widget, quite neatly. In this Pro mode, however, you can have a better set of theme-based options such as customizability.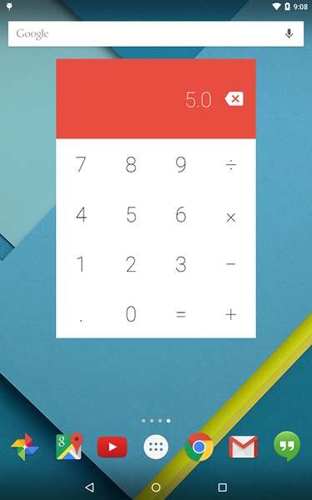 Which are the Best Widgets for Android home screen on your Smartphone? We are eager to hear from you.