There are so many game apps available for the iPhone that it can be hard to decide which ones to download. Before you choose to buy any paid apps why not try some of the free iPhone apps that are available and get an idea of the kind of games that you will like. From puzzle games to racing and strategy games, whatever sort of gameplay you are looking for there will be a free app available for you to download and have a go at. Here are 3 of the top free iPhone games.
1. Flood-it! 2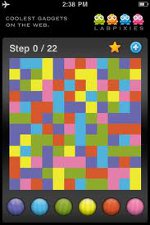 This is a fantastic free old style game that has been updated for use on the iPhone. If you like puzzle games then you will love Flood-it! 2. When you start the game you will be presented with a screen full of coloured blocks and the aim of the game is to flood the board with one particular colour and eliminate all other coloured blocks. You will be given a different selection of blocks every single time that you play which means that you will never find yourself playing repeat patterns and getting bored! You can even alter the colours and size of the board for even more varied gameplay.
2. Real Racing GTi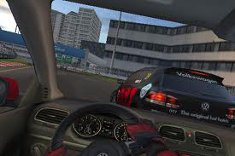 Even though this is just a demo of Real Racing 1 it is still a fantastic game which will afford you hours of fun game play on your iPhone. This game is sponsored by Volkswagen and allows you to drive one of their prized VW Gti's. It boasts some of the best graphics of any iPhone game and this, coupled with excellent sound effects, offers extremely realistic and enjoyable gameplay. The controls are extremely easy to master and you will get the hang of them in seconds. There are a couple of different tracks to play on as well as a selection of game modes such as time trial and quick race mode. Forget car insurance, you're going to need mobile phone insurance with this fast and furious racing game!
3. Top Trumps Collections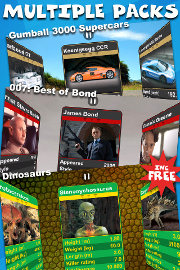 Most of us will remember playing Top Trumps as children and so this game really has the nostalgia factor. There are 4 play modes available with this game including remix, classic, quick play and time attack. Game pack themes include Dinosaurs, James Bond and Supercars. It's simple, beat your opponents score and win their cards! Connect2Media have bought an old classic "card war" game back to life by making it relevant to today's tech savvy generation.No matter what you age you will love this free Top Trumps app!
Other free iPhone games that are worth trying out are shooting games Cube and Cannon Challenge, sports games IGolf and Touch Hockey and puzzle games Trace, Quartz 2 and Diamond Twister Lite. Smart phone games are great for playing when you are out and about and these free iPhone games will keep you entertained on the bus, in a waiting room and during your lunch hour.