Jailbreaking permits iOS users to have control on the device as super user in other words system administrator. With Jailbreak, the device is permitted download additional applications etc. which otherwise are not available from the Apple App Store. As net result, a jailbreaked application/OS will have more privileges than intended by the developer.
While jailbreaking the tools automatically install software by name of Cydia. This is a native APT client. It is used for searching add-on application software and installing them on jailbroken iOS devices. These applications are for users, primarily to personalize and customize the interface, adding features, removing annoyances and making development easy.
A device jailbreaked in this way is normally been "semi-tethered". That means, when the device boots on its own, most modified codes cannot be run, but beauty is that the device is usable for normal functions. To have all functions running again, the user has to jailbreak it again with the tools.
Top twelve applications are as listed below:
1. Activator v1.6.2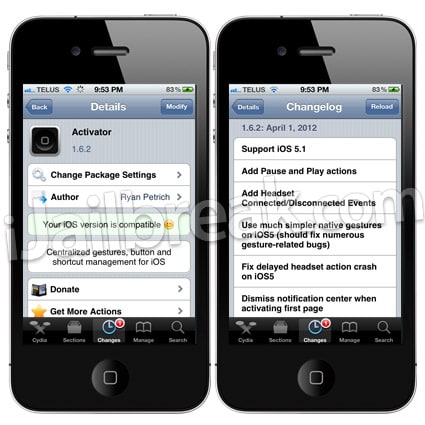 This application provides shortcut, gestures, and button management. It provides great ease to user the way he wants to interact with the device. With gesture, an application can be launched, at the same time by holding down the volume key a call can also be made. It provides total control on the applications and is great.
2. SBSettings: V 5.2.2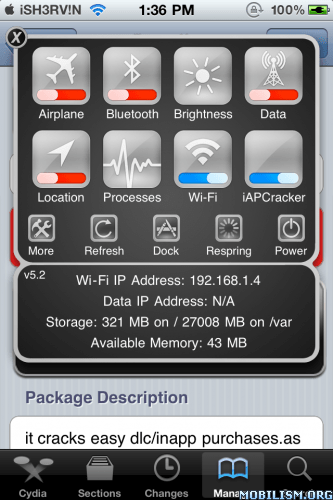 SBsettings once installed, the new widgets and toggle switches appear in Notification Centre, right above the notifications. This has several different sections, which are listed below.
Favorite apps: This allows pinning applications of choice. Thus, allowing access they right from Notification Centre. One can have many home screen pages, and then this becomes a great time saver.
Running applications: Shows all applications which are running in the background.
Performance Manager: Shows current memory and CPU usage at any given time. Something like task manager in Windows-based PCs/Laptops a process manager displays all open processes. As far as Wi-Fi information screen is concerned it provides valuable data such device IP address and the Wi-Fi network to which it is connected to.
Toggles: Provides features like switching Wi-Fi or Airplane Mode on and off.
Settings: Permits basic access to iOS settings such as adjusting volume or brightness.
3. WinterBoard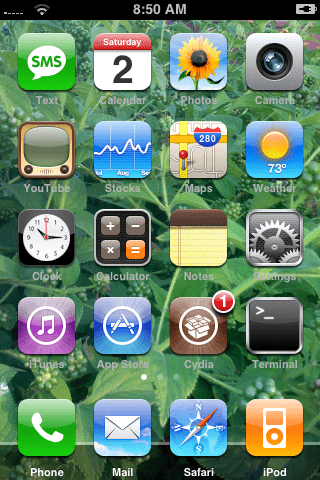 This application allows changing the default look of the device using different themes, something very similar to changing themes of desk/laptops. It allows personalization of the device.
4. MyWi 5.5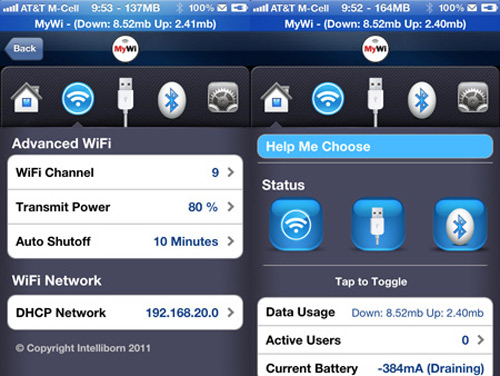 This application creates a Wi-Fi hotspot just by one tap on the screen. Now multiple laptops/mobile devices can be connected easily to devise data connection. It also provides 40 bit and 104 bit WEP Security. The USB and Bluetooth on the device can also be tethered. It displays total data transfer/bandwidth used. The power consumption is also low.
5. My3G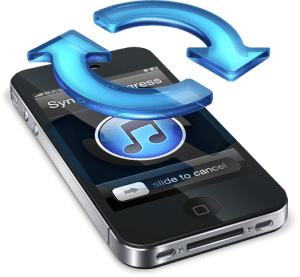 My 3G is a great application. A Number of Application like facetime requires Wi-Fi. This is the restriction imposed by Apple. By installing this application, it uses your 3G connection and bypasses its Wi-Fi restrictions. In other simple words, My3G application tricks the iPhone assuming that it is connected Wi-Fi network over 3G when Wi-Fi is not available. The basic feature includes a pop asking if My3G to be enabled, an indicator when network is changed from 3G to Wi-Fi, Application selector for My3G.
6. iBlacklist
As the name suggests, it is a communication blocker from unwanted communication aggressor. Use of this application is extremely easy, Pull the number of the aggressor from history or manually enter it. That is the end. This has few more add on features like call redirect to voice mail, auto answer machine and hang up or permanent busy tones. The blacklisted numbers can be scheduled for a specific time or days.
7. Lockinfo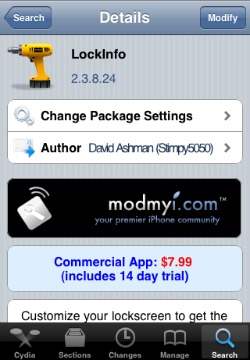 This application provides fancy lock screens like Android phones. All important information's which are docked like time, calendar events etc; can be perused just by simple slide.
Lock Info can support different types of messaging applications such as iRealSMS, Bite SMS, etc. It allows more control on notifications and the way they are presented. It can be totally customize as per liking. As far as the content is concerned, it has far too many One of them is favorite contacts in lockscreen. Just by tapping a contact permits call, FaceTime, or message them. It has plug-ins as well for Twitter, RSS, and Weather.
8. BiteSMS 6.0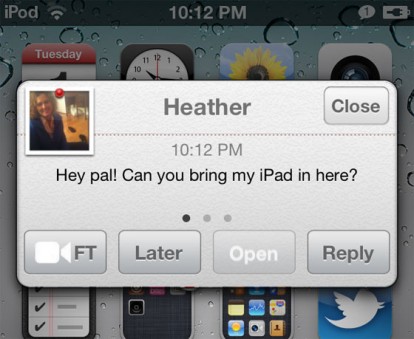 The limitations of built-in messenger have been overcome in this application. The add on features include, quick compose and reply, auto forward and privacy, delivery reports, passcode lock, SMS scheduling, quick smiles, templates, Signature abilities, delay and retry on failure and contact picture integration, Quick forwarding of messages etc.
9. ProTube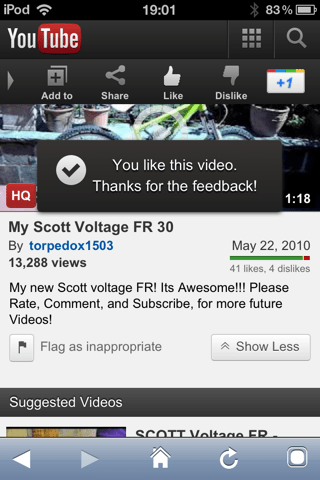 ProTube Application offers the standard browsing, commenting and ability to watch videos in standard or high definition. The app has the ability to manage user the more advanced features is to save only the audio of the selected video into an MP3 format. These files are displayed and can be deleted, and renamed if desired.
10. Super Switcher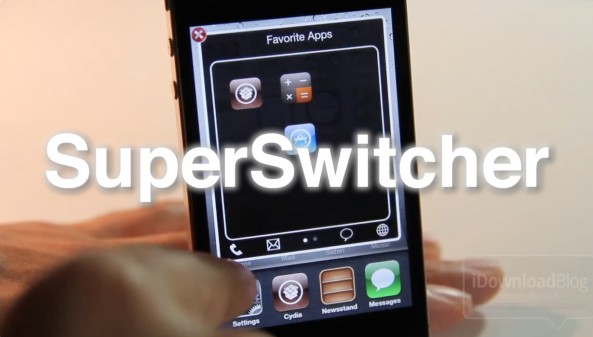 With day by day increasing number of tweaks or applications, it has become difficult for the user to easily assess application. His application allows 9 most required applications to be added above the multitasking bar.
11. f.lux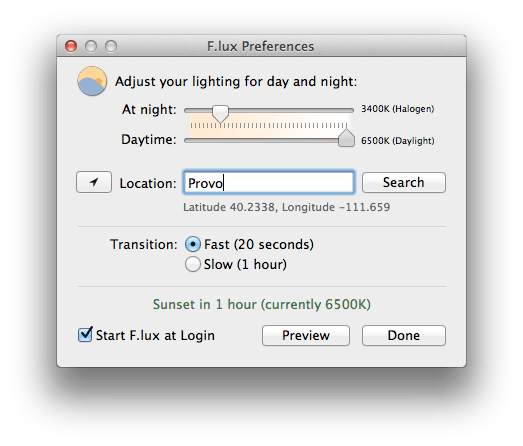 It changes the color of display based on the time of day. This at sunset and when night is approaching, display loses harsh blue glow.
12. AppFront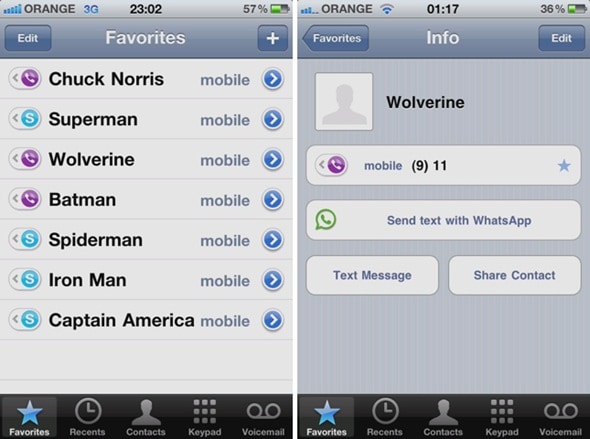 People who use VOIP apps like Viber, Skype and WhatsApp will enjoy this application. AppFront makes possible to use the standard phone application to launch Viber, Skype or WhatsApp and be available to make calls. These VIOP applications must be installed.
In short term, the fancy of tweaks and applications can be comfortably used. These tweaks also improve the look and give some extra speed. Enjoy with these tweaks/applications and the jailbreaking procedure so long one is ready to compromise on Loss of warranty, loss of genuine bar support, no more fast upgrades, may lose stability of device etc.