The future is now. The technological evolution's growth is unprecedented in its rapidity. Every day, new start-ups create genius inventions that revolutionize mankind's daily life. Billionaire entrepreneurs like Elon Musk are paving paths with AI like never before, and technological progress just continues to astound in many ways.
But there is a dark side to this growth and innovation. Since technologies are becoming increasingly more complex, they become increasingly harder to control. Especially AI, with its capability to automate its learning.
Knowledge is power, so we've compiled a list of tech facts to keep you updated on what's happening in the world.
Free up your time to read what you want, and try Studyfy's professional study help services. Have a paper you need to write and edit? Their platform offers professional essay editing – try it, it's worth the shot.
Moving on, here's our list of tech facts that are kind of mind-blowing.
1. Tesla Bots To Serve Humans
In August of this year, Elon Musk unveiled his latest endeavors in robot-making, with the introduction of a humanoid robot dubbed the 'Tesla Bot'. The bot runs on the same technology as the autonomous Tesla cars. Of course, this high-profile project is still in the making, and Musk has claimed that the prototype will be ready as of next year, but it doesn't hurt to know about what's coming.
His robot-creating endeavors have had the masses a bit worried – since most of us have seen The Matrix and Terminator. However, Musk assures that they're supposed to be friendly, stating that any human could outrun and outsmart the robot. Hopefully, this is true.
The robots are designed to take care of repetitive and boring chores, such as getting groceries.
2. Neuralink Connects Brain With Computer
Another brainchild of the space-tech entrepreneur, Neuralink is a company owned by Musk that is in the progress of perfecting a brain-to-computer interface in the form of a microchip implant.
Neuralink will serve to break the barriers between computers and brains. As of the present, they've managed to insert the Neuralink implant into a monkey's brain and managed to get the monkey to play ping pong with a computer using only its brain to control the game. How does it work? Well, the implant detects the neuron's activities and sends that data via the implant to the computer. The future is now.
3. China's Social Credit System
For those not in the know, the whole of China has been under technological surveillance by its government for some years now. The Social Credit System is a nationwide program created by the Chinese government to take tabs on ALL Chinese citizens.
Citizens' digital activities, purchasing activities, daily activities like commuting, and so on are watched by the government. Why does the government do this? They do it because they score citizens' behavior, and whether or not their actions are bad/good in relation to the government's rules, their score increases or decreases.
The score affects their lives in many ways; good scores mean better school facilities for kids, better medical care, better jobs, etc. And bad scores, well you catch the drift. The scores are measured and kept online, through various apps that have been incentivized to collaborate with the government.
This sounds like some post-apocalyptic movie plot, but it's truly been happening and continuing to happen in China.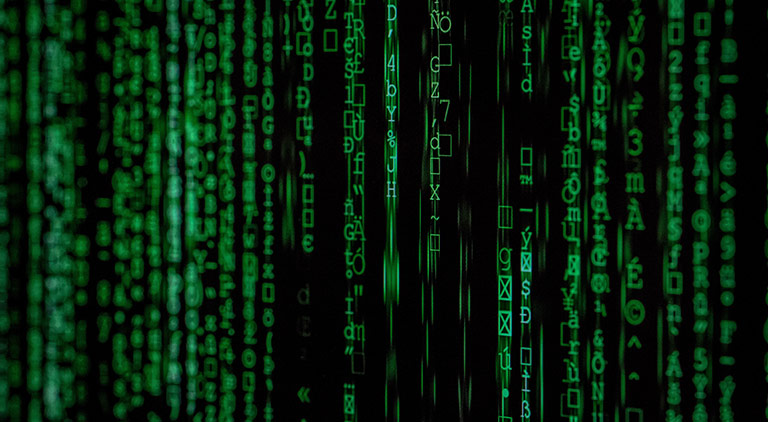 4. NFTs Making Millions
Before diving into the NFT fiasco, let's clarify what an NFT is. NFT stands for a non-fungible token, which means that it's one-of-a-kind. A bitcoin, for example, is fungible. It can be traded for another bitcoin, and people would get the same thing. If people trade NFTs, then they will never get the same NFT back, it will always be a completely different NFT.
NFTs come in different forms, and one of them is art. Lots of people, as of recently, have managed to win millions of dollars from selling their NFT art online. They win Ethereum for it, which is a cryptocurrency like Bitcoin.
Prominent example? 12-year-old Benyamin Ahmed won $400,000 from selling a collection of NFTs – making him richer than most adults. This happened recently, during the first week of September.
5. China's Bitcoin Mining Dominance
Even though China's government has made a nationwide ban against cryptocurrency, just as of April this year, China was the LARGEST bitcoin miner in the world. The U.S. fell second to them.
Of course, as of now, that position is no longer theirs, but they maintained 46% of mining activity until the ban.
6. HSBC Goes Paperless
HSBC bank will be replacing paper records with a blockchain-based platform called Digital Vault. Using this platform, bank customers can access digitized records of securities that were bought on private markets. HSBC bank will soon replace paper records with a blockchain-based platform, Digital Vault, to track $10 billion in private investments.
HSBC, one of the biggest banks worldwide, has replaced paper records with a blockchain-based platform dubbed Digital Vault. With Digital Vault, customers can access their records of securities digitally.
 Digital Vault is set to track $10 billion in private investments.
7. Emulate's Organ On A Chip
Biotech company Emulate Inc. has created organ-on-chips that are meant to emulate and simulate breathing, blood flow, and well organs. Except, people won't get an organ in organ size, they will be the size of an AA battery. The chips are small.
The chip was designed to mimic the conditions in the human body, to enable drugmakers to predict with more accuracy. The organ-on-a-chip will predict human responses to drugs – practical and hi-tech.  
8. Almost Everyone Is On Social Media
More than half of the globe's population, approximately 59.5%, is on social media as of 2023. Evident consequences of a rapidly growing technological industry. And with the pandemic forcing many people to stay at home, many have had to turn digital.
So how much is 59.5% in numbers exactly? That's about 4.22 billion people on social media!
Robot helpers, brain chips, and money-making digital art is a lot to take in but all of this is really happening in our tech era. What's next for us?