With Covid-19 putting a halt on our earthly travels, a handful of companies have been betting big on the future of space tourism, expecting high demand for this seemingly far-fetched idea in the coming years.
For many of us, the notion of escaping our chaotic world makes space tourism one of the most exciting emerging features of the wider tourism industry. Still, very little is known about how this concept will actually work once it is rolled out to the masses. If one thing is certain, it is that space tourism will only be available to the ultra-wealthy, well-connected, and private researchers in the near future. Although, the long-term outlook is promising for regular individuals who want the chance to go above the clouds and into space – and it may be coming to a lot sooner than what you think.
What Is Space Tourism?
To put it simply, space tourism is the activity of traveling into space for recreational purposes. In other words, you get the pleasure of going up into the vast expanses of the universe without being tasked with collecting samples of moon dust or searching for forms of intelligent life. Instead, you can sit back, relax, and enjoy what is likely to be one of the most amazing vistas experienced by any tourist in human history – all for a hefty fee, of course.
Two different types of space tourism are expected to become mainstream at some point in the future; these are
Sub-orbital – This is likely to be the space tourism sub-sector to materialize first. This type of space flight occurs when the spacecraft reaches outer space but does not have enough trajectory to reach escape velocity. Suborbital space planes are the most economical as they can be operated from conventional airports without the need for extra infrastructure.
Orbital – Orbital spaceflight occurs when the vehicle gains enough velocity to remain in space for at least one full orbit. This will allow people to remain in space for a longer period of time, with some companies looking to establish "orbital vacations" and "space hotels."
With that said, let's take a look at three companies that are gearing up to offer space tourism in the near future. Get your spacesuits at the ready.
Blue Origin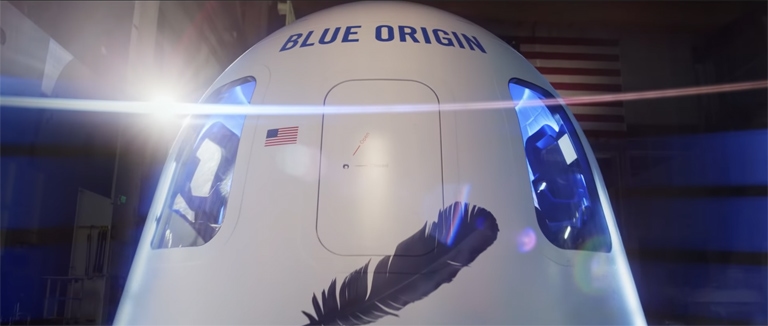 It's reported that Jeff Bezos's Blue Origin has already sold over $100m worth of space tourist flights, with the Amazon CEO stating that "the demand is very, very high." Interestingly, just last week, Bezos launched himself into space aboard his New Shepherd rocket ship, a journey that lasted a total of 10 minutes and 10 seconds.  The New Shepherd rocket ship takes off and lands vertically, and Blue Origin intends to take paying passengers into space soon aboard the very same vessel.
At first, these short flights will be sub-orbital, offering you the chance to take a rare glimpse at the earth and start from the best seat in the house. However, Bezos has bigger plans in the future and is already setting up provisions for commercial orbital space flights.
Virgin Galactic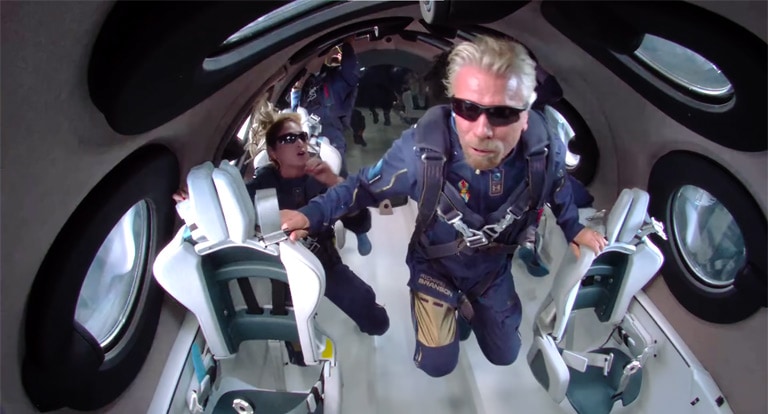 Headed by Richard Branson, another eccentric yet wildly successful entrepreneur, Virgin Galactic is one of the world's most famous space tourism companies. Part of the wider Virgin Group, Virgin Galactic's current spaceplane, VSS Unity, has already entered outer space as far back as 2018 as part of its testing process and is regarded as one of the trailblazers for the space tourism industry as a whole.
Virgin Atlantic already has an extensive waiting list of people who are eager to secure their place on one of its suborbital flights at the time of writing. However, it will set you back a whopping £200,000 just to secure a deposit.
SpaceX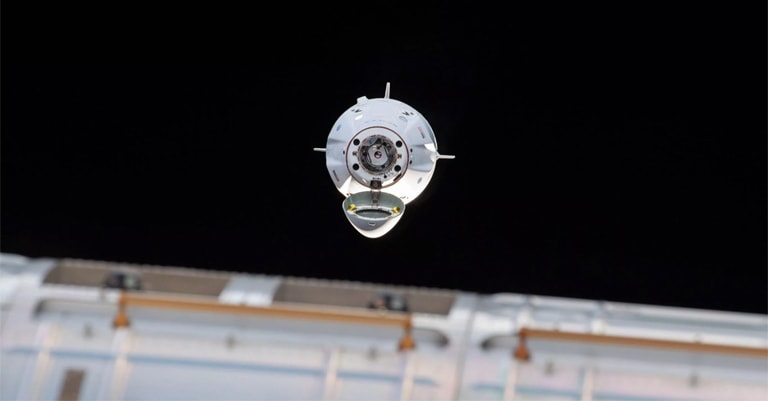 Led by the increasingly influential entrepreneur and business magnate Elon Musk, SpaceX is already one of the most experienced companies globally when it comes to launching space-bound flights. Over the past several years, SpaceX has been one of the catalysts for the renewed public interest in spacefaring activities, especially after Falcon Heavy's maiden launch on 6 February 2018. You know, the one where Elon blasted a Tesla Roadster into space with a dummy astronaut in the driver's seat while playing David Bowie's Starman.
As for space tourism, the ambitious company has just signed a deal with Axiom to launch four flights to the ISS between 2023 and 2023. However, each seat is reported to cost an astonishing $55m.
The Future of Space Tourism
For now, it's very likely that space tourism (in all of its forms) will only remain a feasible venture for the ultra-rich and well connected. However, companies like SpaceX, Virgin Atlantic, and Blue Origin are paving the way for commercial space flights for everyday customers, with hopes that as demand increases and the infrastructure becomes robust, prices will eventually start to fall.
With that said, space tourism will likely become more popular once these companies develop new ways to facilitate orbital space flights. This is because it's difficult for companies like Blue Origin to justify a $1m+ price tag for only 10 minutes of flight time that customers can expect with suborbital flights. Nevertheless, it will be interesting to see how this industry grows in the coming years and whether or not the novelty of space excursions will fade away or become the new norm for adventurers and thrill-seekers.
Image Source: Pixabay