We say the internet is an all-accessible, global, unrestricted space. But we also know that it's not completely accurate! Due to copyright issues and financial reservations, the Internet has some walls inside. While there's a vast number of cases altogether, the best example would be entertainment.
Many of you would have come across a situation where you can't open a content streaming website because you are not from the United States or the UK.
Then there are times when websites give you a separate, limited catalog of content if you happen to connect from some regions. For instance, the Netflix catalog you can access from South Asia is different from the one you'd get while browsing from the US or Canada.
VPNs have become the go-to choice for this purpose, but they are often expensive and tough to manage. A lot of us want a more straightforward way to access restricted content.
This is why we have to consider a service like Smart DNS Proxy in the first place.
What Is Smart DNS Proxy?
Smart DNS Proxy is an innovative service that helps you to access hundreds of geographically-restricted sites on the internet. Regardless of where you are located, this service can intelligently optimize the DNS servers so that the website you want to access feels that you are from a compatible country.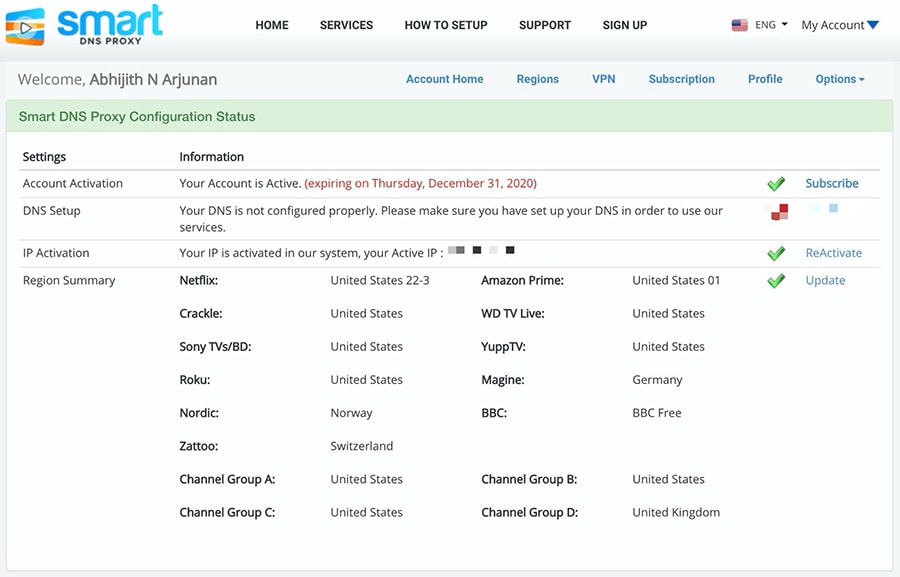 For instance, when you have enabled Smart DNS Proxy, Netflix would think you are browsing from the US even if you are not. It means you can access the US version of the Netflix catalog, which is not available for users from non-US regions. This DNS service offers top-of-the-class customization options as well.
Now, you may be wondering this:
How Is Smart DNS Proxy Different from VPN?
A VPN and DNS work in different ways. When you are using a VPN, your entire internet traffic gets channeled through a dedicated private network. However, with a smart DNS proxy service, all the changes are made to the DNS server.
Let's just say you want to access Hulu.com, a streaming service that is exclusive to the US and some regions. When you type in www.hulu.com on your URL bar, a smart DNS proxy can detect this and reroute the request through a proxy server located in the US. So, as Hulu is concerned, the request comes from the US, and the service would work as it usually should.
Unlike while using a VPN, your internet traffic doesn't get encrypted. On the bright side, you can enjoy the best speeds while streaming/accessing content. So, you see, a DNS proxy service isn't a replacement for VPN, nor can it give you anonymity while browsing the internet.
Instead, you get to break away from content restrictions without compromising speed.
Now that this is clear, shall we see how it feels to use Smart DNS Proxy in real life?
Setting Up Smart DNS Proxy
We so love a service that is easy to set up. If you think the same, you would definitely like Smart DNS Proxy. Compared to setting up a VPN service, the entire setup process for Smart DNS Proxy is easier than ever. You don't need any kind of technical expertise to do this.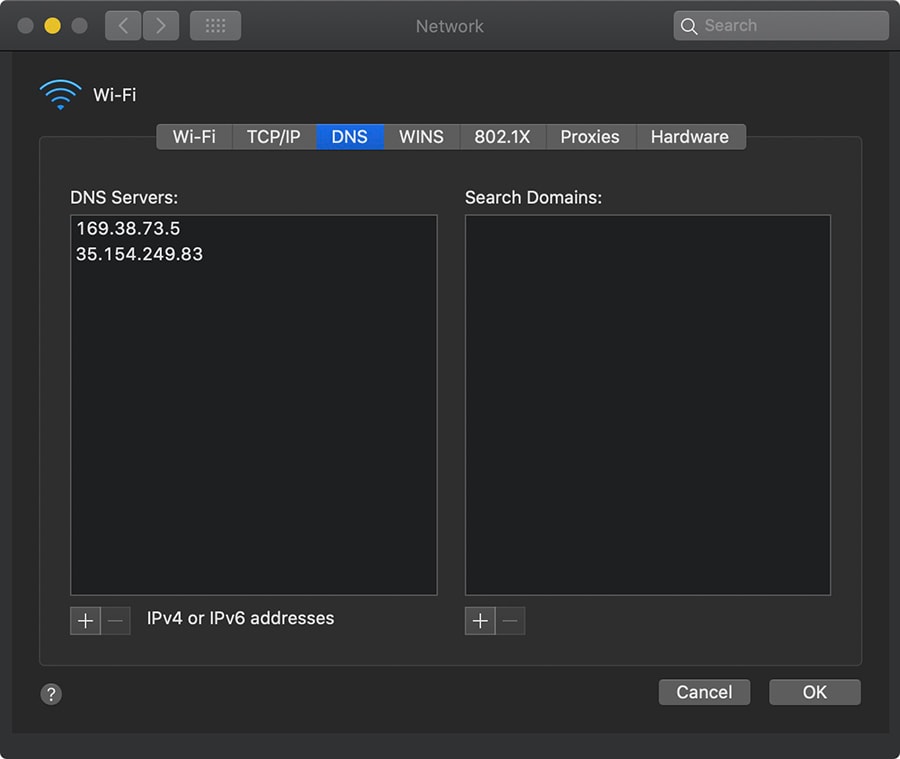 Once you have signed up for the service, you can see a dashboard with a number of options. Here, you can go ahead and change the details as you wish. First and most importantly, you have to change your network DNS to one of the Smart DNS Proxy addresses.
You can do this by choosing two servers that are nearest to your location. It is really helpful that Smart DNS Proxy has provided some well-explained tutorials on how to do this. Once you have selected the servers you want to set, you can follow the corresponding tutorials to get the job done.
After this, Smart DNS Proxy will activate your IP address on the system. From here on, you can enjoy all the goodness of the smart DNS service. This means you can start accessing websites as though you are using a device located in the United States — or another location that you have selected.
Long story short, Smart DNS Proxy is incredibly easy to set up. You don't have the hassle of installing apps or changing system settings. You just have to change the DNS servers; that's it.
Using Smart DNS Proxy
This is the best way to put it: Smart DNS Proxy is really smart. It can understand when you enter one of those restricted websites and change the DNS accordingly. At the time of writing, Smart DNS Proxy can help you to regain access to more than 600 websites on the internet.
The list includes Netflix, Hulu, HBO, iTV, BBC, Amazon Prime Video, NBC, Pandora, Sony Crackle, HBO NOW, etc.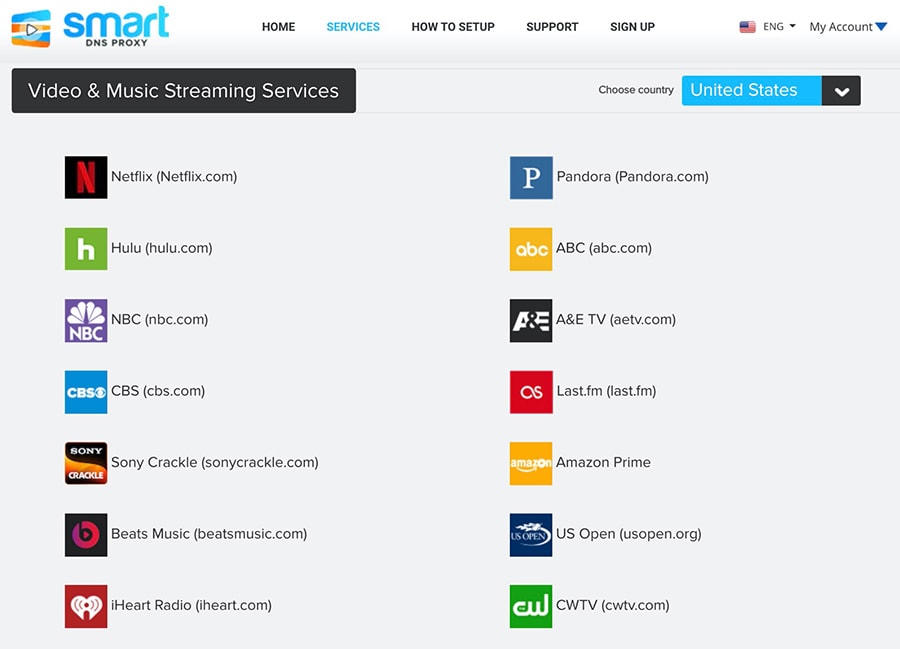 So, when you access regular websites, you can enjoy the same speed that your ISP assures. Now, this is a fantastic feature from the utility standpoint. Unlike a VPN, Smart DNS Proxy doesn't want you to compromise on speed for the sake of unrestricted access.
There are also some powerful customization options with Smart DNS Proxy. Once you have logged into your dashboard, you can control which proxy server your requests are routed to — for every streaming site.
For instance, if you want to access the UK catalog of Amazon Prime, you can set that up. There is also an option to disable the proxy DNS service for selected websites.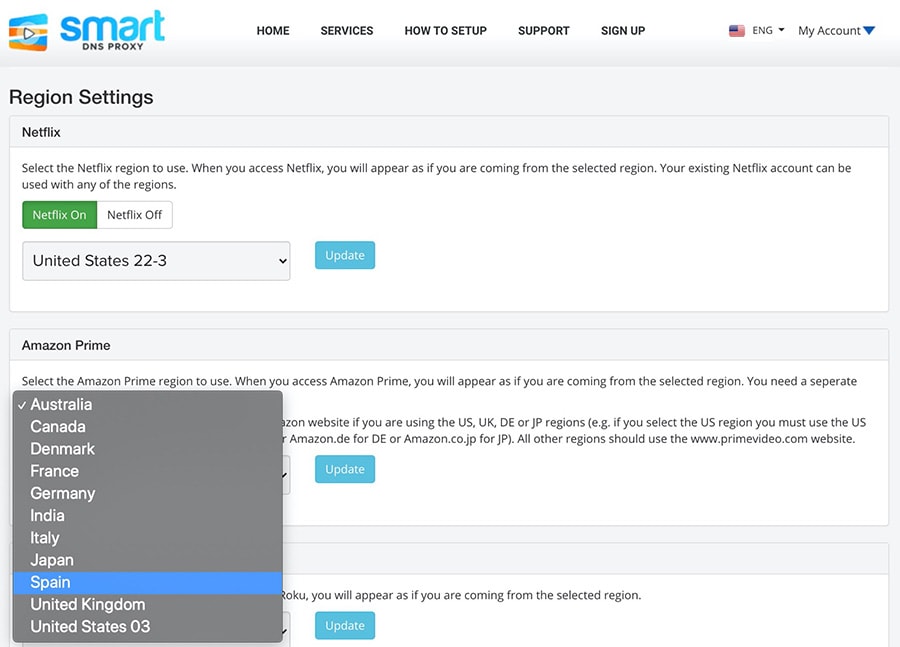 It is also impressive that the team behind Smart DNS Proxy is adding support for more websites every single day.
Compatibility Concerns
Compatibility is the last thing you should worry about while using Smart DNS Proxy. As we said above, this service does not use any applications or system clients. Instead, you just have to change the DNS servers of your connection.
Almost every internet-enabled device comes with this feature, including your Wi-Fi router. So, in addition to unlocking the websites on a specific device, you can enable unrestricted access throughout your network as well.
This is pretty cool.
How Well Does Smart DNS Proxy Work?
As someone who has tested and used several methods to access blocked websites, I can say this:
Smart DNS Proxy is the most effective and convenient choice you have for accessing a website that is blocked in your region. Sure, it does not offer the same amount of security you'd get from a VPN service, but that is okay if you ask me.
Encryption isn't the first thing you want while watching a Netflix or Hulu series, right? Also, as we mentioned earlier, this lack of encryption pays back in terms of extra browsing speeds. Even when we compare it to a faster VPN service in the market, the Smart DNS Proxy method is several times faster.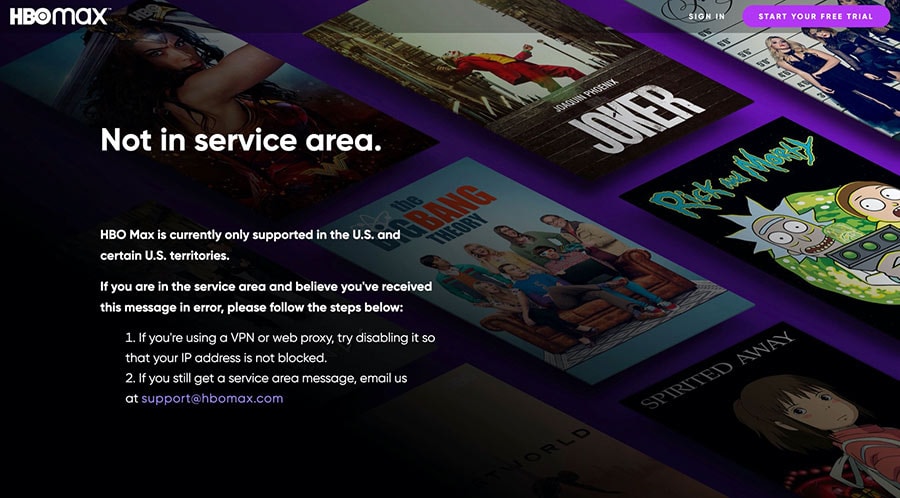 To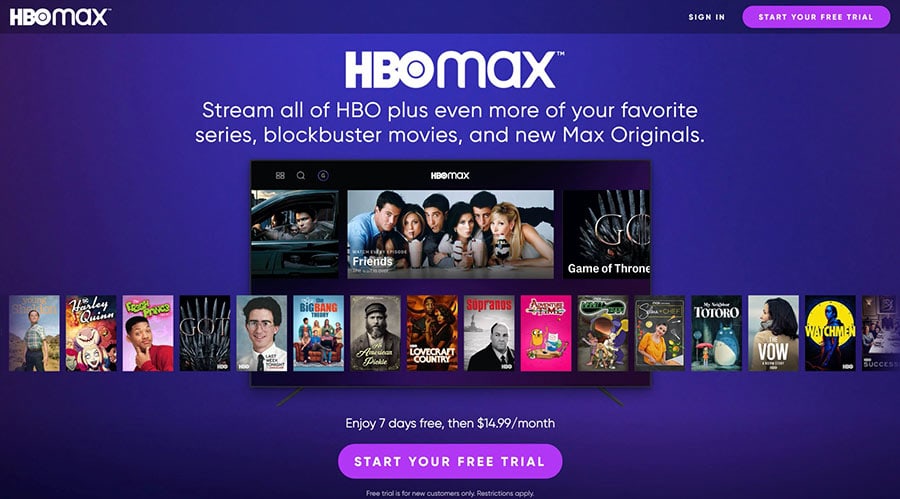 So, long story short, Smart DNS Proxy works very well, almost every single time.
Smart DNS Proxy Pricing
Smart DNS Proxy offers a fully-fledged Free Trial, where you can use all the aspects of the DNS proxy service. This free trial is available for two weeks, which is terrific.
Once you have exhausted the free trial, you can get a Smart DNS Proxy premium subscription for as low as $2.50 per month (when you purchase it for two years) or $200 for lifetime access.
Even when compared to the cheapest VPN service in the market, we think this pricing structure is reasonable enough. As we mentioned earlier, you don't lose browsing speed, either.
The Bottom Line
In the end, we are 100% confident to recommend Smart DNS Proxy to all our readers. We can also confirm that the Smart DNS Proxy deserves the position as the #1 smart DNS service provider in the world. With a vast collection of servers, a simple setup process, and reasonable pricing, this service makes it easier than ever to eliminate geography-based restrictions. Make sure that you check out your free trial of Smart DNS Proxy!