Quality sleep is something most people struggle to achieve nowadays. In this digital age, many things bother us before, after, and during our sleep. Therefore, it is no surprise that people have trouble falling and staying asleep.
However, despite being blamed most of the time, technology can actually help you increase sleep quality and quantity. Today, we wanted to introduce one of the most intelligent sleep apps we have come across recently — Sleep Theory.
It is a feature-filled package that can easily replace your traditional alarm clocks and white noise generators. In this article, we present a quick review of the app.
What is Sleep Theory?
Sleep Theory is an all-in-one, intelligent sleep app available for both Android and iOS. This single app brings together a number of features, including sleep tracking, sleep sounds, smart alarm, etc. While you sleep at night, the Sleep Theory app will stay awake and study your sleep.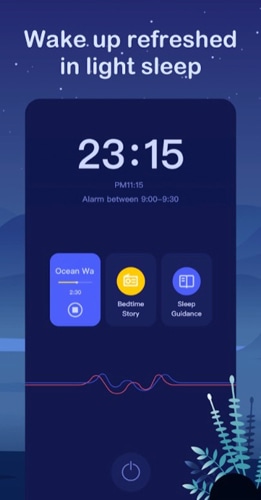 Using the data that it collects over time; the Sleep Theory app can help you to increase not only the quality of your sleep but also develop healthy habits. There is also a scoring system that can help you move faster, especially if you have a competitive spirit.
Probably the best thing about Sleep Theory app is that it functions pretty smartly. Once you have set up the basic preferences, the app will learn something and optimize the sleeping experience. We also think it makes the app slightly different from the other sleep tracking apps we have come across.
The User Interface and Getting Started
On both Android and iOS, Sleep Theory uses an intuitive User Interface. The initial setup screen is relatively easy to navigate and provides sufficient information. You can give the basic details like the preferred sleeping schedule and napping schedule when you get started. Based on this information, the Sleep Theory app will design a sleeping system.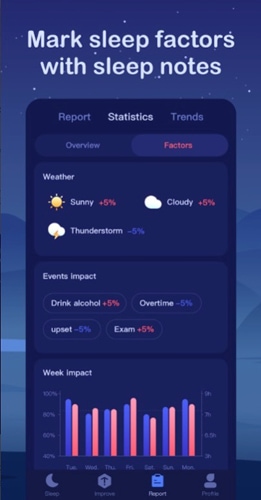 The system will make use of all the features in the package. For instance, it will use the sleep tracking option to understand how long and how well you sleep. Similarly, the smart reminder system will tell you when you should go to bed. It is almost like having an assistant to take care of your sleep health. And you do not have to be a rocket scientist to use the app to its fullest strength.
You can also benefit from the fantastic features Sleep Theory comes with.
Noteworthy Features in Sleep Theory
Here are the features we believe will help you fall asleep faster and stay asleep for longer.
Sleep Sounds
The Sleep Theory app can provide you an impressive variety of sleep sounds to listen to. The options include white noise, relaxing melodies, sleep stories, and meditation guides. This is what we love: diversity. We can say with great confidence that a single type of soothing sound does not help everyone. Therefore, you will have to try extreme options like white noises and piano music. You might also have some luck with post-rock music. Fortunately, the Sleep Theory app can help you with all these needs. It is excellent that you do not have to keep shifting between multiple sleep noise apps.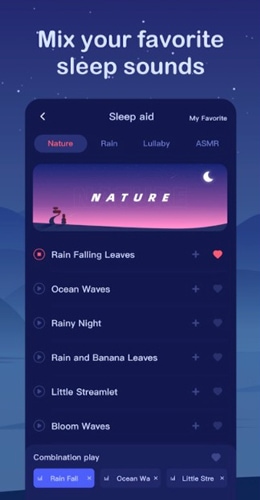 Sleep Habits
If you are looking at long-term sleep health, it is vital to develop sleep habits. The sleep tracking options in the Sleep Theory app can assist you in this area as well. Of course, the app needs to use all its features to make this possible. First and foremost, it will minutely analyze the sleep state and quality every day. It would also ask you to provide some basic info such as your mood when you wake up. The Sleep Theory app will generate sleep reports, which contain potent insights based on all this information. You can turn these little insightful reports into data-driven sleep advice. For instance, you may have to try going to bed earlier.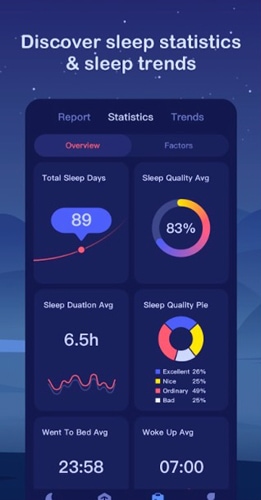 Smart Sleeping
There are many features that make Sleep Theory a smart sleep app. We have to begin with the smart alarm clock, which optimizes your sleep cycle and the wake-up time based on how well you sleep. The app is also great at telling apart the different sleep cycles your body is in. The sleep recorder option is helpful, as it lets you understand the potential problems. For instance, if you move a lot during your sleep, the app can detect that and include some suggestions in the report. The sleep score provided by Sleep Theory is accurate and insightful for the most part.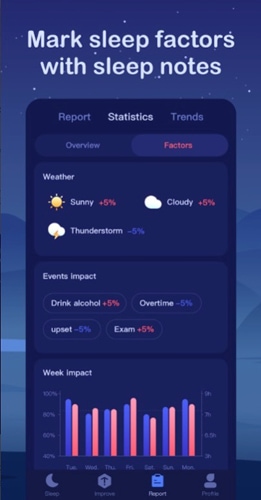 The developers have also added a few additional features to the app. For instance, the sleep app comes with a free blue-light filter and impressive widgets. It can turn your addictive smartphone into sleep-friendly.
Download iOS App from App Store
Download Android App from Google Play
Room for Improvement
As it stands, the Sleep Theory app is pretty comprehensive. However, there are a couple of extra features we would love to see. For instance, it would be nice if Sleep Theory could connect to wearable sleep trackers. Currently, it offers integration with Google Fit only.
The Bottom Line
Even though there is room for improvement, it would not stop us from recommending Sleep Theory to you. As we said at the beginning of the article, it is one of the smartest sleep tracking apps out there. The app can also improve your overall sleep quality by suggesting the right balance of sleep, movement, and even naps. We believe that is as comprehensive as sleep tracking should get.