Technology has revolutionized how businesses operate and interact with other enterprises, eventually becoming an essential part of their production line. Incorporating innovation into business operations to increase chances of success has become popular over the last few years. 
For instance, businesses have embraced digital marketing to broaden their customer reach. This also involves strengthening their social media presence, strategically using various platforms to connect with their target audience. In today's digital world, forging meaningful connections with customers and clients will considerably improve your competitive advantage. 
However, choosing the right marketing channel can be challenging, especially when you lack the technical know-how. For this reason, conducting extensive research is vital to ensure you select the ideal medium to engage with customers and clients, improving your public image and edge over your competitors.
The following article will discuss innovative marketing solutions such as Drop Cowboy Ringless Voicemail and the Power Dialer. You'll learn what you need to know about how they work and how you can choose which one is better for your business operations. Keep reading.
What is Ringless Voicemail?
Ringless voicemail is an innovation that allows you to send voice messages to several clients without their associated phones ringing first. Also called silent voicemail drop, ringless voicemail will enable you to record your message beforehand and use a voice mailing system to drop the messages to your target receivers automatically. Silent voicemail drops send less intrusive messages, which can favor the parties involved.
Although this innovation is not a new concept, more businesses are now utilizing it to make their communication with customers more comfortable and less invasive. With so many service providers out there, choosing the ideal vendor can be confusing. You need to check out your prospective vendors and compare their services before making your final selection. Ideally, you should pick a reputable and affordable service provider, preferably one in your locality, to level up your marketing efforts. 
What are the Benefits Of Ringless Voicemail?
When choosing between these two marketing tools, it's important to understand the benefits of each. The following are the advantages of ringless voicemail. They include:
1. Wider Customer Reach
One of the objectives of a marketing strategy is to generate more leads. Engaging with many potential customers increases your chances of conversion, boosting sales revenue to grow the business. An effective way to generate more leads is to have a broader customer reach.
Traditional or conventional marketing strategies can capture people's attention, but they're considerably more expensive, less interactive, and not as wide-reaching as digital methods. On the other hand, ringless voicemail is an automated system that allows you to automatically send voice messages to multiple clients over a short time. This ensures you connect with a vast audience, improving brand visibility that could lead to a higher conversion rate.
2. Enhanced Customer Response
As mentioned above, ringless voicemail is less invasive. Thus, customers can listen to your voice message at a time most convenient for them. The non-intrusive nature of silent voicemail drop makes customers feel that your business values their privacy and peace of mind.
Given this, customers tend to respond positively to your marketing strategy. Thus, connecting with your customers will be easier, increasing the chances of conversion that ultimately leads to a higher cash flow and revenue for your business. 
3. Quality Control
This is another way ringless voicemail may improve the efficiency of your marketing campaign. Although a live marketing strategy may increase the chances of business success, making an error during the presentation may affect its intended impact. Although you can try to rectify the mistake, the embarrassing blunder may harm the reputation of your business or brand. 
On the other hand, recording messages beforehand allows you to control their quality before sending them to your target audience. You can quickly identify and correct errors before dropping them into your respective voicemail receivers. This reduces the risk of mistakes in your marketing campaign and ensures a perfectly pitched message to dispatch to your clients. 
Apart from this, your recorded messages won't lose energy and enthusiasm. Thus, the message you'll send to multiple customers simultaneously will have the same positive energy, vibrant tone, and pleasant attitude. 
4. Personalized Marketing
In this modern era, utilizing a personalized marketing strategy plays a huge role in generating more leads and conversions. Segmenting your business into sections will ensure you target the group that might be interested in your products or services. Targeting the wrong audience will not only waste your money and time but also reduce the efficiency of your marketing strategy.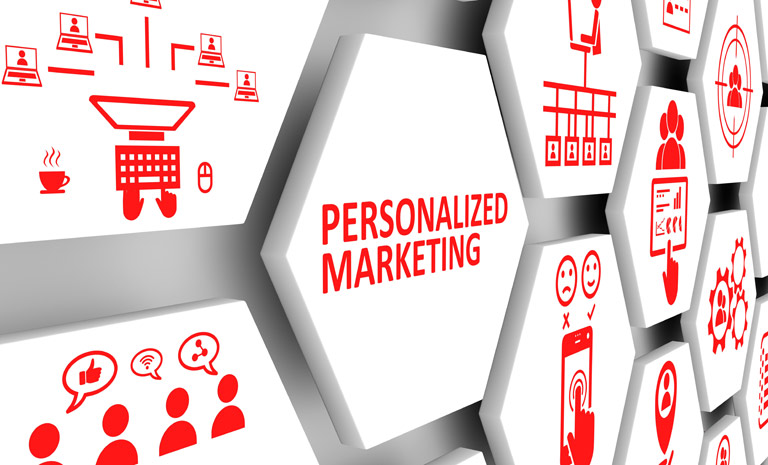 Ringless voicemail allows you to address specific customer needs. It makes it easier for you to record particular messages and drop them automatically to an individual's voicemail receiver. This makes the customers feel that your business cares and appreciates their needs, improving the chances of conversion and customer retention.
5. Cost-Effectiveness
Regardless of industry, any business strives to make a profit. For this reason, choosing an effective strategy is essential to get more value from your investment. Marketing campaigns don't come cheap and may constitute a sizable portion of your operating expenses. 
The unique advantage of using ringless voicemail is it's affordable. Unlike conventional marketing methods, it won't make a big dent in your marketing budget.
The technology of ringless voicemail allows you to send a recorded message to multiple clients in a short time. Thus, you'll need fewer team members to undertake this task. This reduces your marketing expenses and training costs, saving you a tidy sum in the long run. It also saves you a considerable amount of time. With this, you can devote extra time to your core activities, such as managing your business and improving your production line's efficiency. 
What is a Power Dialer?
A Power Dialer is another innovation you can adopt to streamline your marketing efforts. It's an automatic dialing tool that lets you call phone numbers from a pre-determined list of contacts and prospects. This system allows you to choose the right contacts to call and will automatically dial the numbers once the previous call is completed. It relieves you of the monotony of manual dialing, allowing you to save time from having to type in a new contact number after every call. 
When the system calls a busy or a switched number, it'll automatically call the next phone number on the list. When the customer picks up the phone, they'll be directed immediately to the next available agent. 
Aside from a power dialer, there's another type you can use for your business—a predictive dialer. The major difference is that a predictive dialer uses mathematical operations and algorithms to estimate agent availability. It utilizes factors such as the number of agents available, average talk time, and more. Unlike a power dialer, a predictive dialer calls multiple phone numbers per agent.
What are the Benefits of a Power Dialer?
Using a power dialer can bring significant benefits to your business. These include the following:
1. Enables you to Coach your Team
This modern tool has advanced features that allow you to 'whisper' to your agent while on a call without the customer hearing what you're saying. This will enable you to discreetly coach your agents when they need it most. Also, you can take over the call if necessary, such as in cases where the team member is unable to close the deal on his own. 
This guarantees that your customers receive quality services, improving customer satisfaction and chances of conversion. 
2. Drastic Improvement in Productivity
Enhanced productivity is another benefit of power dialing. Having an effective calling strategy will help improve the efficiency of your marketing efforts. Since the software features automatic dialing, agents will be able to handle more calls per shift, maximizing their sales capabilities. 
Regardless of the size of your business, you'll find a power dialer advantageous because it makes organizing contact lists, scheduling calls, and calling contacts faster and more convenient. It has unique features, such as call queues and one-click dialing, that allow your team members to carry out their standard routine in less time.
On the other hand, when agents have to manually organize phone lists, schedule calls, and dial phone numbers, there's a possibility of making an error. In addition, doing these tasks the old-fashioned way takes a lot of time, reducing the productivity of your sales agents.  
3. Easier Lead Management
You can easily integrate a lead management system into your power dialer. This enables you to filter out the 'don't call' and blacklisted numbers. It'll also be easier to organize critical customer information, such as sales, call-backs, lead data, and more. The team members can utilize this information to obtain more successful leads.
The system will also simplify the process of managing the journey of your leads, customers, and targets across your engagement cycle. Thus, your marketing team can readily sort out and prioritize the leads generated. For instance, you can quickly prioritize potential customers who initiate an interaction with your business, increasing the chances of conversion and winning new customers. 
You can also include retry features which allow you to dial a number based on your last call results. There are several retry strategies you can use for different occasions. For instance, you can go back to 'abandoned' calls after 36 hours to ensure you don't miss any crucial lead.
Are they Compliant with State and Federal Laws?
Every industry is governed by laws and regulations at the federal level. When using a power dialer and ringless voicemail as part of your marketing efforts, you should be aware of the applicable laws and regulations.
There are federal laws that regulate unwanted calls. These include the Telephone Consumer Protection Act (TCPA), Telemarketing Sales Rule, and the Federal Communication Commission Rule. 
In principle, these laws seek to protect the consumer's right to privacy. Hence, marketing agents or telemarketers are prohibited from calling consumers who have registered with the Federal Do Not Call Registry. Some states, such as Florida, Louisiana, and Pennsylvania, have their version of do not call lists. 
However, telemarketers are permitted to call those who have an established relationship with your business or have given their written consent to receive calls. 
Failure to adhere to relevant federal and state laws may lead to hefty fines or penalties. This will adversely affect your business, tainting your public image and credibility in the eyes of your customers.
What are other Factors to Consider?
Both the ringless voicemail and power dialer offer unique advantages that can boost your marketing efforts. Nonetheless, you need to learn more about your target audience in order to address their pain points and meet their needs. This helps you decide on a suitable marketing strategy that can improve customer satisfaction and sales conversion.
In addition, you need to consider a couple of factors to help you choose the right marketing solution for your business. These are as follows:
Each service provider has a different price range. However, it's important to understand that a premium price doesn't guarantee a high-quality system and services. On the other hand, paying ridiculously low prices is not the best idea, either. 
It would be wise to conduct some research to know the average price in your locality, saving you from paying more for a similar service. You also need to ensure that there are no hidden costs. 
Another factor you should consider when choosing the right marketing tool for your business is the availability of customer support. The service provider should be able to provide 24/7 technical support to address any issue. The availability of around-the-clock technical assistance will ensure your system is always up and running. 
Conclusion 
The ringless voicemail and power dialer are innovations that can boost your company's marketing efforts. It can be challenging to choose between these marketing tools, so carefully weigh their features and benefits as you take into account the needs of your business. Furthermore, consider the system's price and availability of technical support to decide which will benefit your business better.