Right decisions are crucial when planning sales campaigns and content. Data helps organizations segment the market and prepare strategies to approach them and convert them into customers.
Revenue intelligence collects raw data from multiple sources and generates insights that boost revenue growth. Using these insights, organizations increase company health, reduce risks, and accurately forecast future sales successes. It provides key insights in terms of trends, performance, and sale opportunities.
Enhanced Sales Visibility
Organizations integrate revenue intelligence software with CRM platforms to help sales teams view the latest data about customers and the business. Both the onsite and in-house teams get a 3600 view of client status.
Before a sales rep goes into a meeting, they need to understand if the meeting was booked and what the phase of the current offering is. With the right information, the sales rep offers a successful proposal. When an organization integrates revenue intelligence with Revenue Grid, they get benefits such as:
Revenue alert signals
Clear sales pipeline visibility
Comprehensive sales analytics
Guidance into sales opportunities
Forecasting with confidence
Forecasting helps organizations allocate enough resources for boosting future growth and managing cash flows. It helps organizations create clear running costs and revenue generation in the short term and long term.
Through revenue intelligence, sales teams reach targets with precision because they access data and insights in real time. The data helps them revise metrics and KPIs for accurate forecasting. Since the forecasting is not done based on old technology, it gives sales teams confidence that it is achievable.
Improved Pipeline Management and Analytics
Revenue intelligence provides organizations with clear pipeline visibility, which makes it possible to view the entire revenue operations. The entire pipeline requires proper management to achieve sales goals.
The insights help organizations to develop estimates of the revenue that will be generated from the sales opportunities. Sales reps use the data to keep prospects organized and monitored throughout the sales process. After each phase, analytics help them measure success and strategize to boost success in the next phase.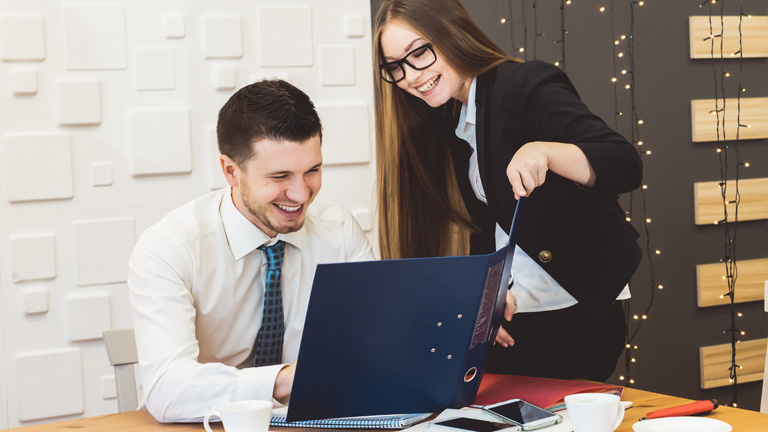 Leveraging Data-driven Decisions
It is not every revenue intelligence tool that provides precise and accurate data-based insights to sales teams. Developers of the various tools include different features that provide different data generation and analysis experiences. It is necessary to see Revenue Grid vs Competitors to see the various features and their application before making choices. Revenue intelligence software provides visibility to sales teams concerning the health of their sales pipeline.
Apart from the general insights, it provides customer-specific insights. Based on the insights, sales teams tell the health of customer interactions to measure their performance against current customer winning trends. The tool has a robust, customizable dashboard that can be configured to fit company goals and business models.
Boosting Lead Quality
Sales teams that secure quality leads achieve sales goals fast and boost revenue. The purpose of a sales funnel is not to populate it with audiences but to fill it with quality leads. Having a large traffic in the funnel whose behavior is not predictable increases cost.
When the traffic is composed of quality leads, the company's ROI is multiplied significantly. The data and analytics provided by revenue intelligence help sales teams boost lead quality for enhanced conversions and ROI.
Identify and Solve Bottlenecks in the Sales Pipeline
Bottlenecks in the sales pipeline are dangerous to the success of company revenue goals. The commonest bottlenecks experienced by sales teams include:
Spending on the wrong customers
Ignoring the right leads
Delaying action
Delayed approvals
Customer retention bottlenecks after closing sales deals
If a deal or lead is recording delays, revenue intelligence provides insights into what could be the problem. Based on the data, sales teams take quick action before it is too late. The sales team does not win all the time, but revenue intelligence helps them boost their strategies and tactics for winning the highest number of leads.
Conclusion
Revenue intelligence helps sales teams to make data-based decisions that boost leads, conversions, and revenue. The tool is integrated into CRM to collect data from multiple sources and turn it into revenue insights. It benefits companies with enhanced pipeline visibility, forecasting with confidence, and making data-driven decisions.