Cryptocurrencies have been studied and argued about for a long time. However, they are now becoming known as financial tools that may be used by people other than die-hard enthusiasts. Since its simple to access cash and financial services, cryptocurrencies have the potential to promote social and economic development anywhere in the world, especially in underdeveloped nations.
Cryptocurrencies are powered by blockchain networks. A blockchain is a growing collection of digital blocks that function as a ledger. A distributed ledger, such as a blockchain, stores data on a network of computers. These digital assets are managed in wallets that allow users to handle different cryptocurrencies. For example, Ownrwallet features make it easy to exchange Bitcoin, Ethereum, or any other cryptocurrency. The efficient yet disruptive character of cryptocurrencies, particularly Bitcoin, has quietly but steadily interfered with how the traditional financial system operates.
Top Cryptocurrencies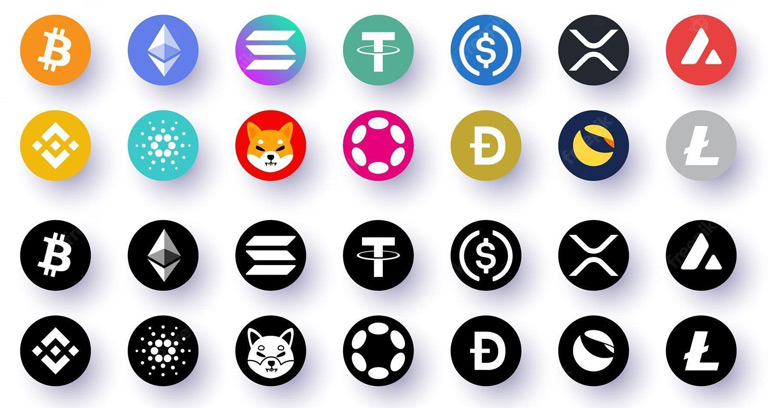 Finding the top cryptocurrencies with the greatest potential can be difficult, especially given the large number of coins that look to be on the edge of success. However, some of the top cryptocurrencies with the best chances of increasing in value are available to help you diversify your cryptocurrency holdings. Bitcoin, Ethereum, Solana, Polygon(Matic), The Sandbox, and Chainlink are a few of these.
Potential Advantages of Cryptocurrency
A whole sector of the economy has already been created around cryptocurrencies, which are controlled by organizations tasked with monitoring all global digital currency trades. Early adopters who became wealthy overnight and discovered chances for financial growth may attest to the earth-shattering rate at which the Bitcoin sector is expanding. Many people and businesses have grown and flourished thanks to Bitcoin, the best-known of these cryptocurrencies. Many also rely on trading as their primary source of income. Cryptocurrencies have a huge potential to meet these needs as the economy gradually changes to accommodate them.
Excellent Opportunities for Poorly Banked Countries
More than one-third of the world's population lacks access to loans, checking accounts, and an extended range of other essential banking services. These individuals, who are frequently already financially vulnerable, often turn to risky and dubious lending tactics. These activities have unfair interest rates, which causes the people who applied for the loan to become even more unstable. This is where cryptocurrencies, with their high volatility and user-friendliness, come into play. Nowadays, many apps and tools make it easier to utilize cryptocurrencies and make them more accessible to a larger audience. The fact that cryptocurrencies are entirely decentralized and that they allow for cross-border transactions is an additional advantage of their use. A financial revolution made possible by technology will make everyone more financially connected, empowered, and enabled.
Inexpensive Transactions
The transaction costs for cryptocurrencies and blockchain are low because they don't require a physical brick-and-mortar structure. Since no rent, utilities, or employee wages need to be paid, these savings naturally translate into low transaction fees. This then encourages more and more people to start using these new financial tools and transacting, resulting in a closer integration of the world economy. You may even be able to trade with no minimum deposit requirements, as is possible with Binance and other popular exchanges, depending on the broker you choose.
Increased Transaction Transparency
All cryptocurrency and blockchain transactions are digitized, automated, and recorded in a distributed ledger. The most incredible thing about all cryptocurrencies is that there is little chance of fraud and corruption because people or businesses have no influence on them. Because of this, developing nations also stand a better chance of participating in financial transactions and improving their economies and social prospects. Additionally, residents will be able to monitor the direction of government finances and will thereby have a voice inside their local political environment.
More Power to Entrepreneurs
There's never been a more prosperous time to do business than now since blockchain technology and cryptocurrencies can help entrepreneurs receive payments in more currencies. One such secure, multipurpose virtual wallet app created to simplify your cryptocurrency experience is OWNR. OWNR has everything you need, whether you are looking for a reliable tool for routine tasks or the most affordable option to purchase Bitcoin. With OWNR, you can manage all ERC-20 tokens, store, send, receive, and trade nine coins, track BTC price fluctuations and buy crypto and virtual currencies with a card—all within a single digital wallet that complies with the strictest security requirements.
Conclusion
The pace of change around the globe is accelerating. The rapid adoption of cryptocurrencies is a glaring sign that established financial institutions can no longer adequately hold down the fort, and that new financial requirements are emerging. Similar to how there is a rising need to eliminate borders to achieve full social and economic inclusion, blockchain technology provides all the tools necessary to address these concerns.
Featured Image Source: Coindesk